Heads up! We're working hard to be accurate – but these are unusual times, so please always check before heading out.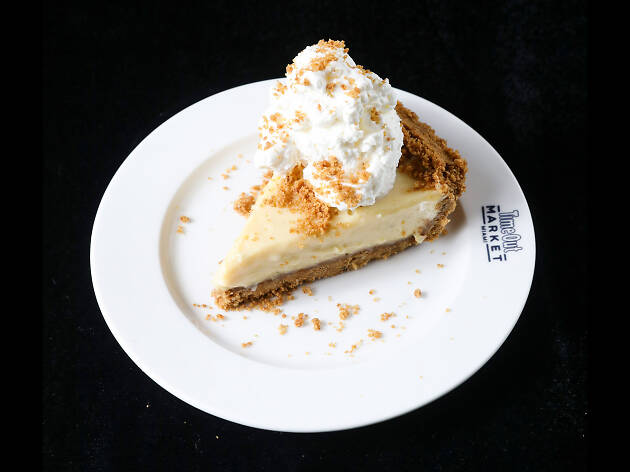 Food Envy: the key lime pie at Kush
We've been eating a lot of food at Time Out Market Miami, and now we're dishing on some of our favorite plates
Welcome to Food Envy, where we'll highlight different dishes from Time Out Market Miami that we think you're going to love—partly because we do. This week, the indulgent Key lime pie from Kush.
Dessert matters. You will run into people who try to convince you otherwise. They will say things like, "Well, if I have more room, I'm not going to waste it on dessert."
And to these people, we proudly say: whatever! More for us, fool.
Those of us born with a sweet tooth know that not only does dessert matter, but it's also one of the most exciting parts of the meal. Because food—well, we get to eat that every day. But good dessert doesn't come around all the time. So when you run into a really, really great one, you know that you'll be thinking about it for weeks to come.
Kush's key lime pie is just such a dessert. It's been floating around our subconscious ever since our first bite a few weeks ago. From the top down, this is what key lime pie should taste like: a filling that's a perfect balance between tart and sweet, a thick, graham-cracker crust with a fresh crunch, and a fluffy homemade whipped cream topping that you could easily eat up on its own.
In South Florida, it seems like everyone is serving some version of this pie. The hard truth is that most of them are, at best, okay. Kush's key lime pie puts almost about every single one to shame. And it's just as worth saving room for as anything else on the menu.
Hungry for more at Time Out Market Miami?
Get to know them before you order