Maurizio Cattelan's L.O.V.E sculpture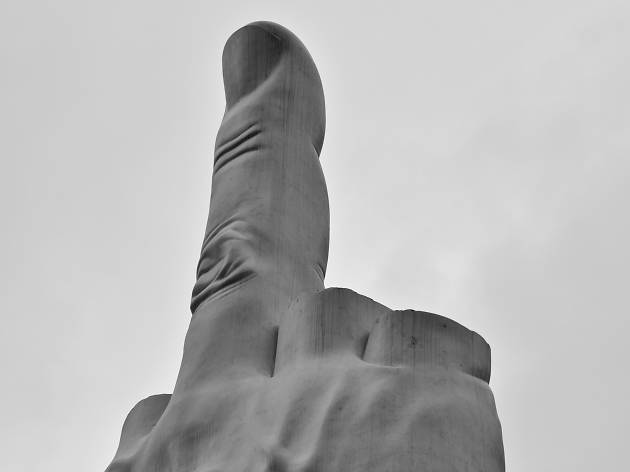 The Italian stock exchange, the heart of Italian finance, is housed in Palazzo Mezzanotte, a neoclassical building that over the years has become an architectural symbol of Fascism. So when the provocative Italian artist Maurizio Cattelan created his L.O.V.E. statue (which stands for Libertà, Odio, Vendetta, Eternità or Freedom, Hate, Vengeance, Eternity) to stand in the Piazza Affari, facing the Palazzo Mezzanotte, there were much debate of its meaning. The marble statue, erected in 2010, depicts a hand with only its middle finger standing up; the other fingers look as if they were cut off. Some say that it's giving the middle finger to the financial world after the economic crisis in 2008, which hit Italy particularly hard. Some argue that, when viewed from a side angle, the statue shows the infamous fascist salute, which suggests a political meaning. Regardless, L.O.V.E. illustrates a more radical side of the city that's not often on display.
Time Out tip: In nearby Piazza Borromeo, there is an old redbrick palazzo (number 12) where you can admire the frescoes in the grand courtyard, which are still frescoed with the geometric motifs that were popular when the palazzo was built in the 13th century.
Venue name:
Maurizio Cattelan's L.O.V.E sculpture
Contact:
Address:
Piazza degli Affari
Milan