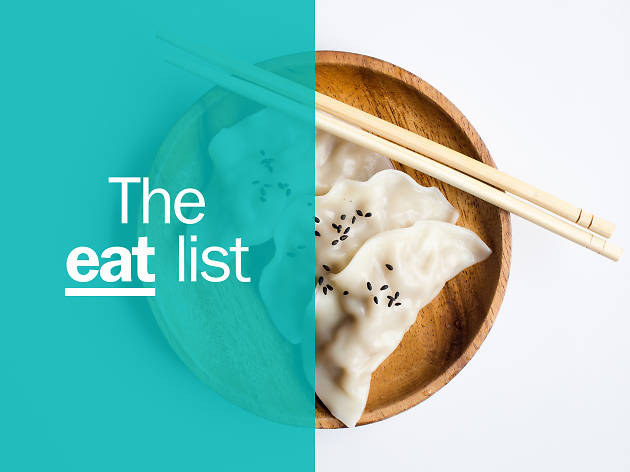 The 15 best restaurants in Minneapolis
Working on your foodie to-do list? Take a look at the best restaurants in Minneapolis, each guaranteed to deliver a delicious meal
When thinking of Midwestern food, most people either crave basic meat-and-potato dishes (burger and fries!) or more obscure meals (lefse!). Enter the Minneapolis food scene, which single-handedly shatters all preconceived notions. From gorgeously decorated venues that serve their very own take on Asian street cuisine to low-key eateries preparing some of the best Southern food you'll ever have, visiting all of the best restaurants in Minneapolis turns out to be one of the very best things to do while in town—period.
Whether you're a local looking to satisfy your most gluttonous self or here on vacation (in which case you may want to take a look at the best hotels in town), we guarantee that you'll love every single one of these restaurants.
Best restaurants in Minneapolis
Photograph: Courtesy Yelp/Kathy M.
Recently opened, Hai Hai has brought Southeast Asian street food to Northeast Minneapolis. In addition to unique dishes that you can't get anywhere else, the new establishment also serves brilliantly presented cocktails that will quench your thirst and your craving for a well-concocted drink. The venue's decor—designed to transport patrons to the exotic streets of Southeast Asia—adds to the entire experience, especially during a Minneapolis winter.
Photograph: Courtesy Yelp/Mindy B.
From hushpuppies to heaping plates of fried chicken, Revival offers southern comfort food at its two locations, one in Minneapolis and one in St. Paul, for those who find themselves on the eastern side of the river. Gluten-free options cater to those who usually have to pass on fried chicken while just about any sort of eater will revel in sides like white cheddar grits—a real menu standout.
Photograph: Courtesy Yelp/Dawn G.
Once just a small restaurant, Alma eventually bought the building next door and added a café and boutique hotel to the original space. It's entirely possible to spend a full weekend in the thoughtfully designed building, eating seasonally-inspired dinners complete with a whole lot of wine while snacking on pastries in-between meals.
Photograph: Courtesy Yelp/Khalifa M.
Holy Land is a Minneapolis staple and a local favorite. Stop by the shop in the Midtown Global Market or have a taste of the offerings while flying through the Minneapolis/St. Paul airport to see what all the fuss is about. The key is to order a dish (probably falafel) and choose humus as the side—the staff will give you enough to take home and last the rest of the week.
Photograph: Courtesy Yelp/Yiwen T.
This tiny, unassuming Ecuadorian restaurant flew under the radar for years until it started scooping up award after award and making its way into the Minneapolis food scene proper. In addition to offering authentic Ecuadorian flavors you can't get anywhere else in the Twin Cities, Chimborazo is incredibly affordable. The menu is pretty meat heavy but vegetarians will definitely enjoy the beans and yucca fries.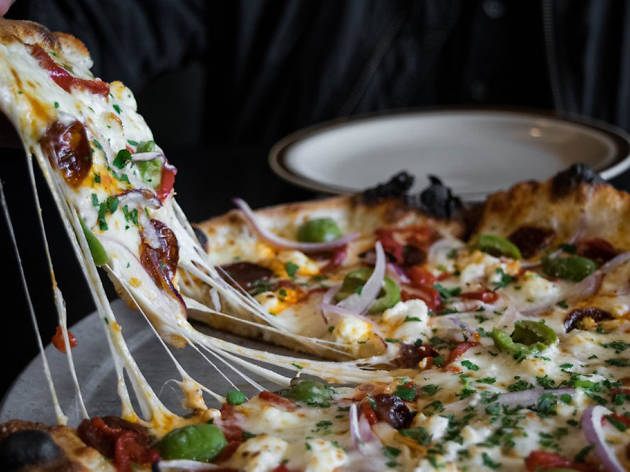 Photograph: Courtesy Yelp/Maria H.
Found in the Northeast part of town, Young Joni has taken the Minneapolis pizza and craft cocktail scene by storm. Check out the speakeasy-ish bar in the back, aptly called Back Bar, before browsing through the delicious looking menu. A really fun place to spend your evening at, the space also happens to be gorgeous. The best part? The photo booth on premise, set up next to a wall filled with pictures of those who dined here before you.
Photograph: Courtesy Yelp/Jonathan E.
Nestled in the South Minneapolis section of Nicollet Avenue, Hola Arepa also reps food from south of the border, with a special focus on Venezuelan arepas. The expansive, dog-friendly patio is a great place to lull away a summer afternoon while sipping on fresh and delicious cocktails with names like We Surfed Here (try it—it's got cinnamon in it!).
Photograph: Courtesy Yelp/Namaste Café
Found in an old house in Minneapolis' Uptown neighborhood, this quaint little spot with a front yard patio cooks classic South Asian dishes from Nepal and India, so expect a lot of curry and chai. Even if you're not hungry, it's worth stopping by Namaste to have a cup of chai tea from the extensive menu that has been declared the very best in town.
Photograph: Courtesy Yelp/Kara D.
There's no doubt about it: Martina is having a moment in Minneapolis right now. Although pricier than other venues around town, this Argentinian-inspired restaurant is an absolute must-visit, serving dishes cooked by Buenos Aires-born chef Daniel del Prado. Given the spot's popularity, we suggest you make a reservation in advance.
Photograph: Courtesy Yelp/Ashley C.
When winter descends upon Minneapolis, it's ramen that gets people through it. Given the variety of spots that offer the delicacy, it's hard to pick a favorite—but Ramen Kazama wins the title because it just does ramen and it does it well. Plus: Patrons get to drink Japanese coffee and kombucha. Yummy indeed.
Photograph: Courtesy Yelp/Soobin C.
Located on an eponymous street, Grand Cafe is a cozy French spot that has been scooping up awards left and right. In addition to serving excellent food, the staff delivers on all other fronts. Expect rolling marble carts, ham that's been aged for a couple of years, French pastries to die for and, arguably most importantly, a 70-year-old venue that reeks of beauty and old-class charm.
Photograph: Courtesy Yelp/Jonathan E.
Head to Victor's 1959 Cafe for a Cuban breakfast to end all breakfasts. Think mago pancakes (yes, they're so good—get them), beans on beans on beans, and all the eggs you can handle with plenty of cilantro and hot sauce on the side. Don't forget to leave a message on the wall that's available to be written on.
Photograph: Courtesy Yelp/4 Bells
Anyone who has spent time in Baltimore and has developed a passion for Old Bay seasoning should eat at 4 Bells. Have no idea what Old Bay seasoning even is? You should definitely head to the restaurant, then. Bordering the scenic Loring Park, the seafood eatery serves some of the best oysters you can get in Minneapolis alongside plenty of wine to wash 'em down.
Photograph: Courtesy Yelp/Emily N.
The food at Bachelor Farmer is fresh, simple and boasts an appealing Nordic influence. Certainly have dinner at the restaurant but you'll also want to visit the smaller cafe when looking for a place to get some work done while snacking on yummy bites and even yummier coffee.
Discover Time Out Market: the best of the city under one roof
More of the best in Minneapolis
From a music scene that birthed Prince and Bob Dylan to an endless slew of local breweries, there are so many incredible things to do in Minneapolis. The trouble is finding time to fit them all in.
Best selling Time Out Offers