Heads up! We're working hard to be accurate – but these are unusual times, so please always check before heading out.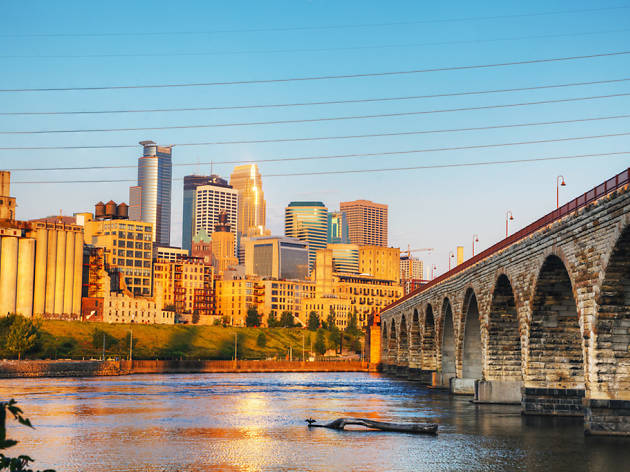 The 20 best things to do in Minneapolis
Looking to explore the city right? Consult our guide to the best things to do in Minneapolis, for locals and tourists alike
From a music scene that birthed Prince and Bob Dylan to an endless slew of local breweries and oh-so-delicious restaurants, to the smattering of urban lakes that make it stand out among the crowd of American cities, visiting Minneapolis properly calls for an action-packed schedule. Let us help you with that: After booking a suite at one of the best hotels in Minneapolis, consult our guide (curated, not ranked—we just couldn't choose favorites!) to the best things to do in town and get planning. Let's go!
Best things to do in Minneapolis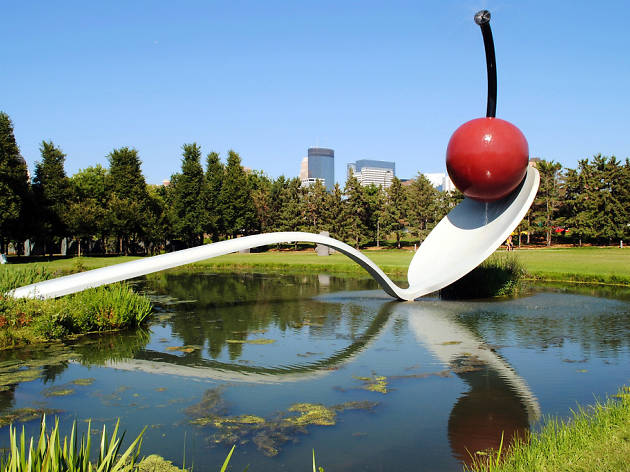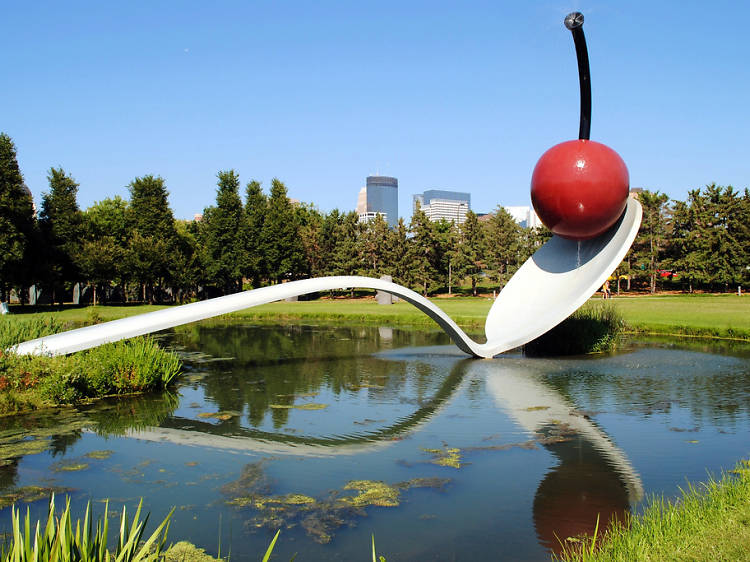 Photograph: Courtesy CC/Flickr/Bob B. Brown
1. Minneapolis Sculpture Garden
Snap a picture in front of the Spoonbridge and Cherry at Minneapolis Sculpture Garden
Spend an entire afternoon walking among the art found all over the outdoor sculpture park, which is filled with enthralling works by geniuses like Richard Serra. It's lovely, it's free and it's a highly Instagrammable activity on a warm afternoon.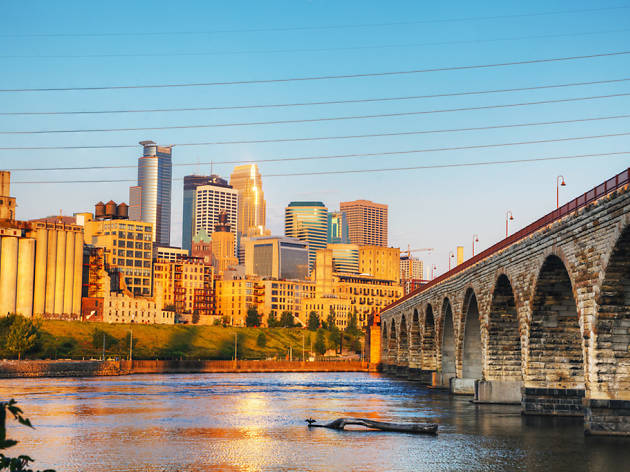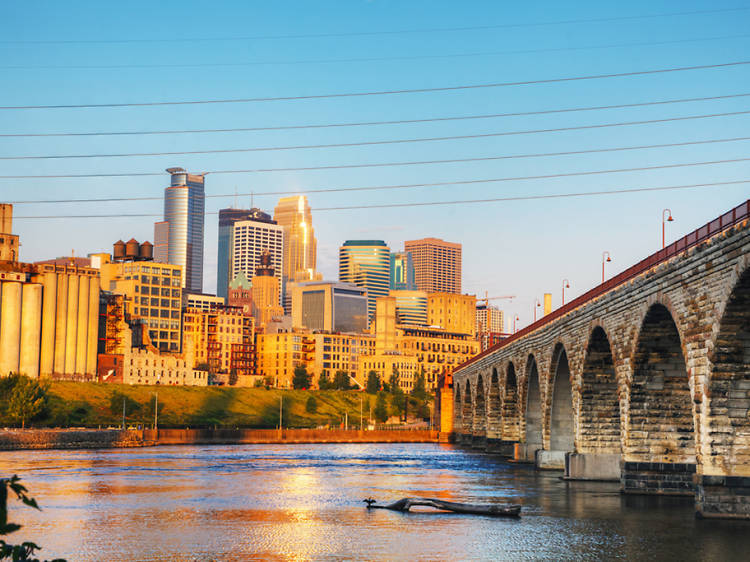 Photograph: Shutterstock
Take a night stroll or a morning jog on the Stone Arch Bridge
This is the bridge you've probably seen pictures alongside any mention of Minneapolis. Connecting the quaint St. Anthony Main neighborhood with downtown Minneapolis, the former railroad bridge is the only stone bridge along the entire Mississippi River and was constructed in 1883. Feel free to walk your dog or ride your bike over the structure at any time of day, but heads up: The views are particularly gorgeous during sunrise and sunset.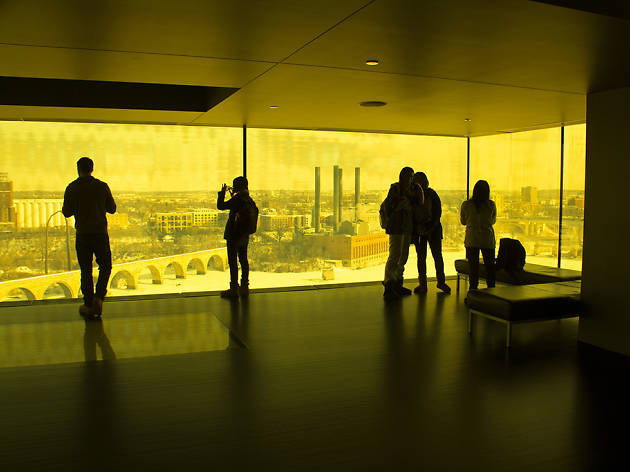 Photograph: Courtesy CC/Flickr/N
Take in the view of the city from an amber-colored, see-through room at the Guthrie Theater
Whether you want to catch a classic performance on one of the theater's three stages or itching to see the city from a different perspective, you're going to want to check out the Guthrie Theater. Snag tickets to a show but make sure to also visit the amber-colored see-through room and the sprawling stone terrace to overlook the Minneapolis skyline from awesome points of view. Opt to have dinner and drinks at the bar and restaurant on premise as well.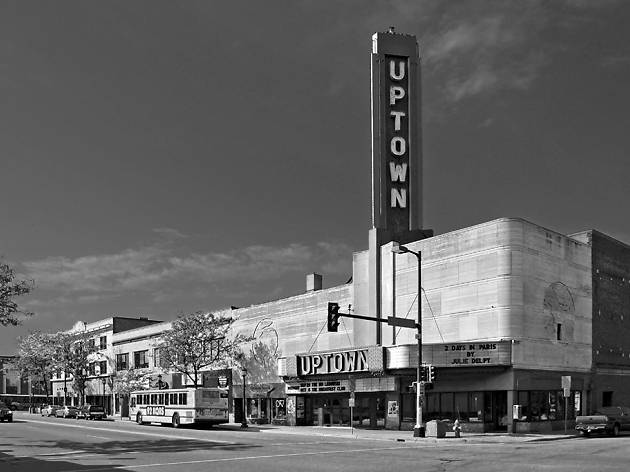 Photograph: Courtesy CC/Flickr/Ian Freimuth
Watch a foreign film at the Uptown Theatre
First of all: There's a bar upstairs, so feel free to turn this into a special date night complete with a couple of Grain Belt Nordeast beers. The Uptown Theatre, operated by Landmark Theatres since 1978, plays all sorts of movies—from new releases to indie flicks and foreign films, so you are sure to find a production liked by both you and your date.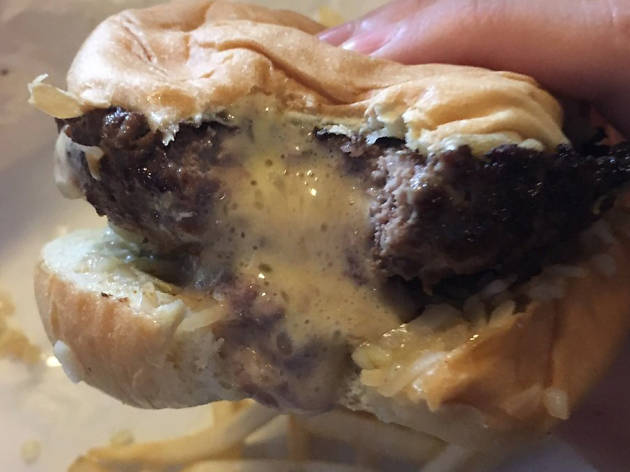 Photograph: Courtesy Yelp/Jennifer C.
Find out what a Jucy Lucy is (and eat a very good one) at Matt's Bar
A heated debate has been taking hold of Minneapolis for years: Who invented the Jucy Lucy—Matt's Bar or the 5-8 Club? It doesn't really matter, because one thing is certain: Matt's Bar does it best. Order the special cheeseburger with all the available toppings and some fries on the side. Beware: It's cash only, but there is an ATM machine inside.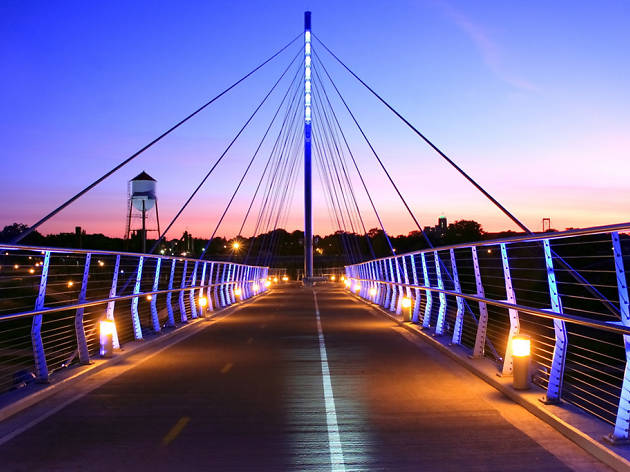 Photograph: Shutterstock
Rent a Nice Ride and pedal your way through the Midtown Greenway
Once you experience the joy involved in biking through the Midtown Greenway, you'll instantly realize why Minneapolis is consistently ranked as a top bike city in the U.S. The 5.5 mile paved lane, which also includes a section for runners and walkers, slices through the heart of the city, making getting around via bike a convenient option for all. Don't have a bike with you? Make use of Twin Cities' public bike sharing system, Nice Ride.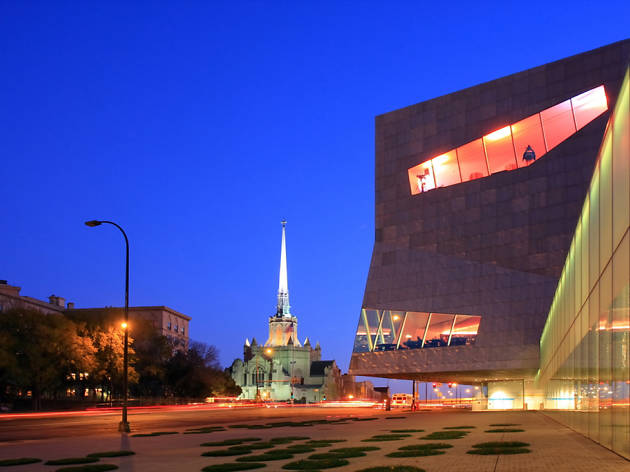 Photograph: Shutterstock
Spend a rainy Thursday night perusing through modern art at the Walker Art Center
Adjacent to the Minneapolis Sculpture Garden is the Walker Art Center, the city's contemporary art hub. Works from local and international artists are found within the shimmery silver building, which offers free entry on Thursday nights and the first Saturday of each month.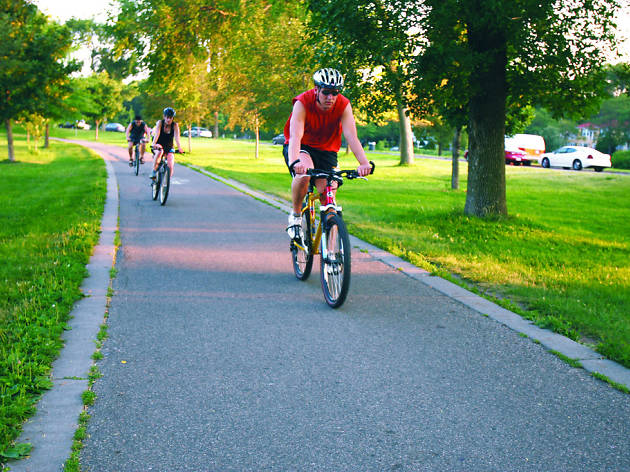 Photograph: Courtesy CC/Flickr/Meet Minneapolis
8. Chain of Lakes Regional Park
Have a picnic at the Chain of Lakes Regional Park
This chain of lakes right in the middle of Minneapolis is one of the features that makes it such a unique city. Visitors can lounge on the beach, play volleyball, paddleboard, canoe, kayak and swim without ever having to leave the city limits. In the wintertime, opt for ice skating and ice fishing. Be prepared to have a whole lot of fun.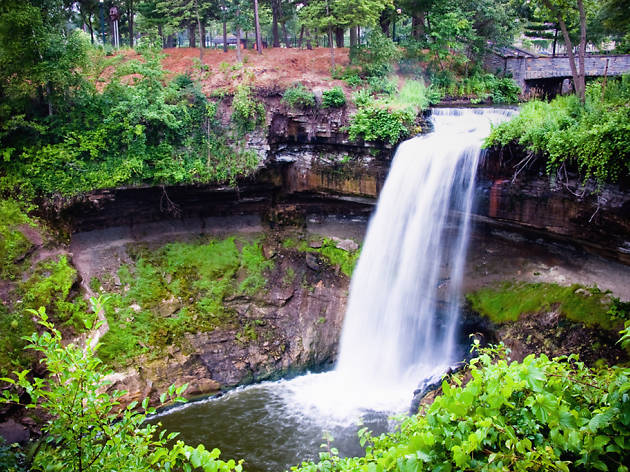 Photograph: Shutterstock
Hike up to a waterfall at Minnehaha Falls
Along the Mississippi River, where Minneapolis borders St. Paul, you'll find Minnehaha Falls—a natural wonderland that will make the city seem a million miles away. All visitors should hike to the waterfall, which looks wicked cool in the winter as well. Brought Fido along? You're in luck: The area is also home to a giant dog park and offers river swimming for your puppy.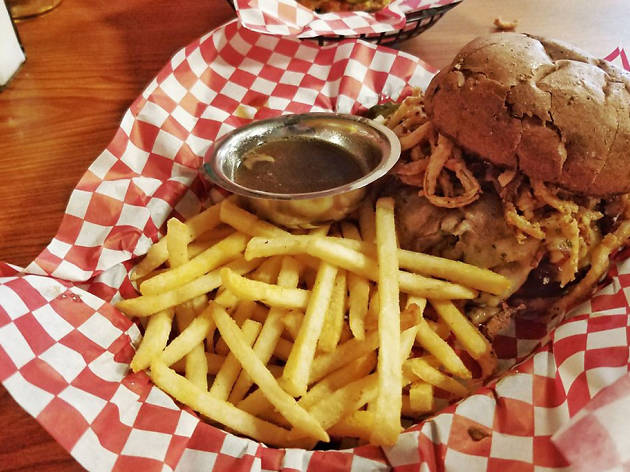 Photograph: Courtesy Yelp/Elizabeth R.
Show your kids what a bar looks like for two hours at Bull's Horn Barn
The classic bar, open since the 1930s, serves surprisingly excellent fried chicken in a bucket, which you should devour after selecting a tune on the jukebox on premise. Plot twist: Most bars in Minneapolis allow children walk-ins during designated times (usually, between 7pm and 9pm). This particular spot also sells kids meals—so why not bring the little ones along for dinner?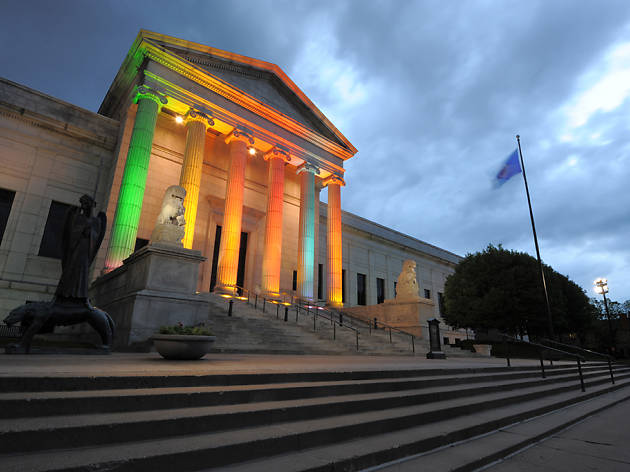 Photograph: Courtesy CC/Flickr/Avanidhar Chandrasekaran
11. Minneapolis Institute of Art
Roam through Guillermo del Toro's work at the Minneapolis Institute of Art
This massive building has recently gone through a rebranding phase that has brought along with it a slew of new, modern works to be added to the classic and historic collections that were already displayed here. Visiting the museum is usually free but, beware, special shows can run about $20.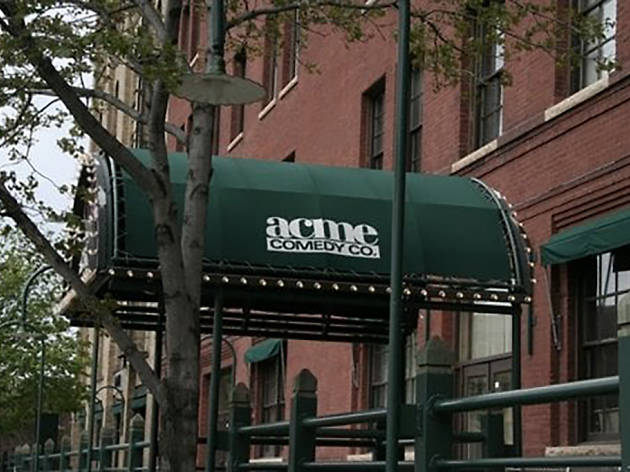 Photograph: Courtesy Yelp/Beth F.
Laugh out loud to amateur comedy shows for free
Mondays are open mic nights at ACME Comedy Company. That means that you can indulge in comedy shows led by up-and-coming comedians that are often pretty hilarious—for free. Doors for the find-your-own-seat-event open at 7:30pm and close once the last seat is taken. You can wait around for someone to leave if you get here late. Get ready to deal with a tummy ache after laughing all night long.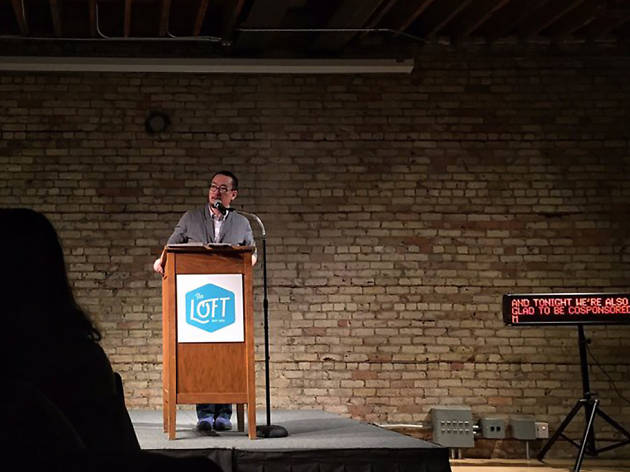 Photograph: Courtesy Yelp/Margie A.
Learn how to write poetry at the Loft Literary Center
Minneapolis' literary scene goes largely unrecognized. A relatively small yet largely important step towards recognition comes courtesy of the Loft Literary Center, which hosts a variety of adult classes (how to find an agent, how to write poetry) and readings. Bonus points: The lovely cafe on campus, an ideal location to read works by writers that call Minneapolis home (hello, Marlon James) while sipping on a latte.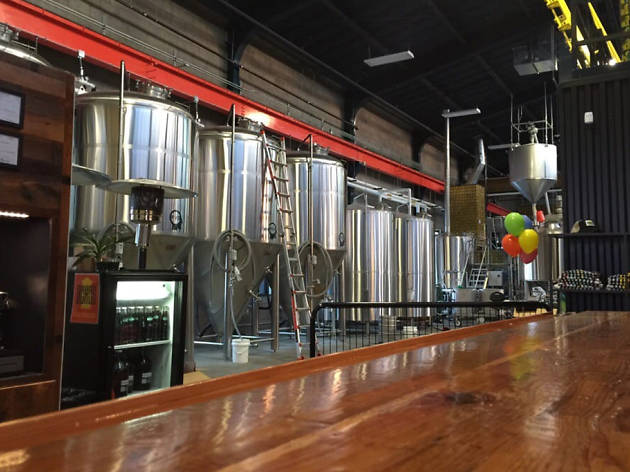 Photograph: Courtesy Yelp/Brad R.
Play board games while drinking beer at Bauhaus Brew Labs
Sure, Minneapolis is home to a ton of breweries, but none of them offer beer as palatable as the one produced at Bauhaus Brew Labs. Try taking your non-beer-drinking friends here to test that theory. The space boasts an outdoor patio that allows dogs in, complete with yard games and a rotating selection of food trucks. Inside, find a variety of board games that turn the place into the ideal destination for a lazy Saturday afternoon.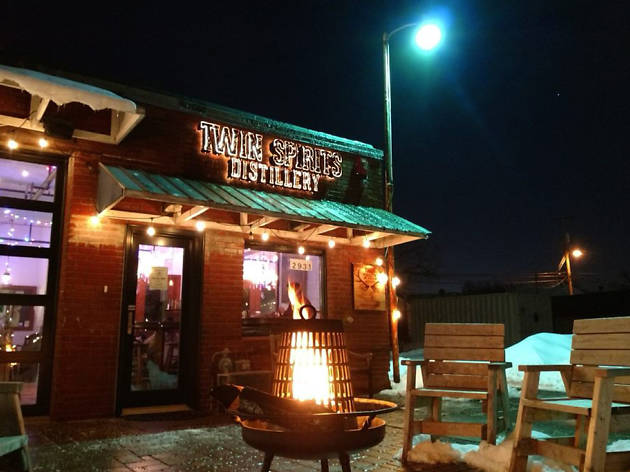 Photograph: Courtesy Yelp/Twin Spirits Distillery
15. Twin Spirits Distillery
Meet the genius behind the first one-woman owned distillery in Minnesota, Twin Spirits Distillery
Nestled in the city's hip Northeast neighborhood, Twin Spirits Distillery is the first one-woman owner distillery in Minnesota. If that doesn't compel you to visit it, this might: The cocktails are absolutely, ravishingly delicious. Order gin, rum, vodka and whatever else your palate desires in the renovated property that dates back to the 1920s and revel in the green-filled surroundings.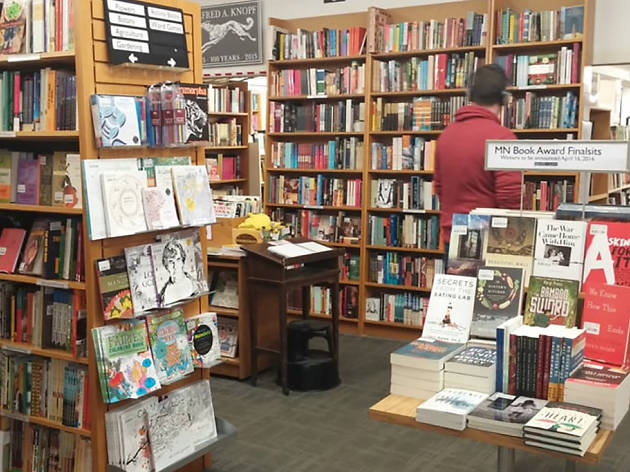 Photograph: Courtesy Yelp/Becca G.
Buy a children's book (or ten) at Magers & Quinn
What's better than a dog-friendly, indie bookstore that sells aisles and aisles of new and used books? Nothing. And Magers & Quinn, in operation in the Uptown neighborhood since 1994, knows it. Find just about any book you're looking for here or ask the staff to order you what's not in stock. The kids books section is killer and worth a visit all on its own. The venue also regularly hosts readings from local writers.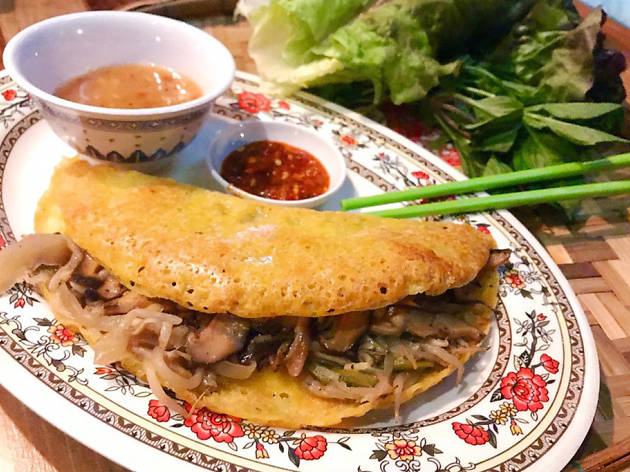 Photograph: Courtesy Yelp/Kara D.
Eat Southeast Asian street food confections at Ha Hai
Not only is the food served at Hai Hai incredibly flavorful. Not only are the cocktails served both fancy-looking and delectable. Not only is the decor hip and cool, but Hai Hai basically transports you to a tropical Southeast Asian destination with every bite—which is exactly what you'll be craving if in town during the cold winter months.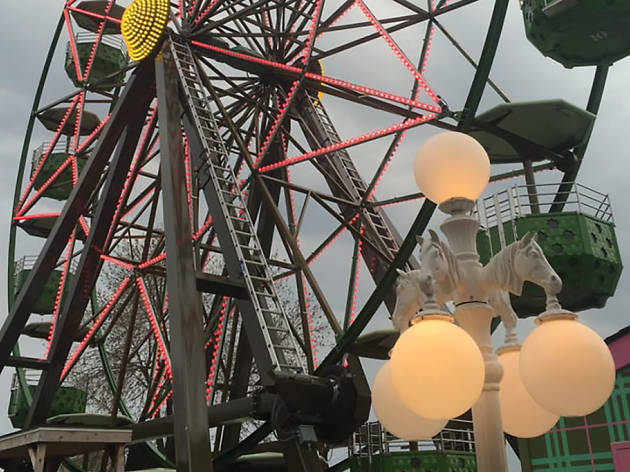 Photograph: Courtesy Yelp/Danke D.
18. Betty Danger's Country Club
Ride the Ferris wheel at Betty Danger's Country Club
Consider Betty Danger's Country Club a form of satirical criticism of east coast elitism. The drinks are named after Ivy League schools and everything else in sight has an air of over-the-top pretentiousness about it which ends up drawing laughs when pitted against other seemingly "lowbrow" amenities found on premise, like miniature golf, a Ferris wheel and a garage featuring art from local artists.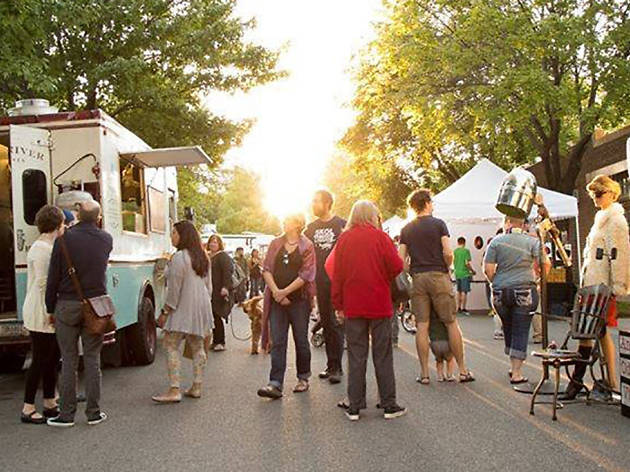 Photograph: Courtesy Yelp/Ashley C.
Shop for vintage clothes at MinneMile
In a cheeky play on words that riffs off of Chicago's iconic shopping street (Magnificent Mile), Minnehaha Avenue created its own version, Minne Mile, filled with a dozen locally owned shops selling plenty of vintage, sustainable and recycled products. We suggest you spend the entire day shopping.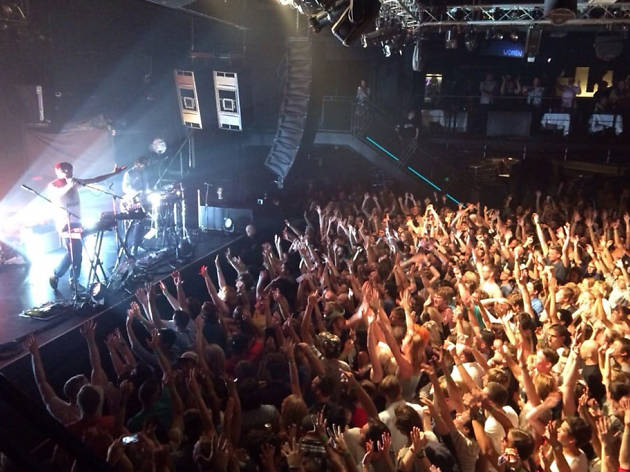 Photograph: Courtesy Yelp/Karl W.
Join over 1,000 people listening to music at First Avenue
Made famous by Prince, who cut his teeth here, First Avenue and the adjacent 7th St Entry are no-frills venues that host music acts from around the country and local artists as well. These are legendary venues that have defined the country's history with music.
More of the best in Minneapolis
The Minneapolis food scene shatters all preconceived notions, from gorgeously decorated venues that serve their very own take on Asian street cuisine to low-key eateries preparing some of the best Southern food you'll ever have. Discover the best of the best right here.