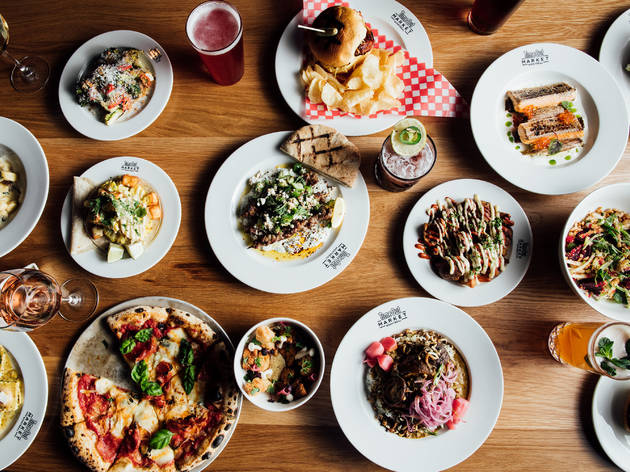 Here's how to get Time Out Market Montréal's food for delivery and takeout
These eateries from Time Out Market Montréal are open for business, serving stellar food for delivery and takeout.
Posted: Friday May 29 2020, 4:01p.m.
It's been a month and change since we had to regrettably announce the temporary closure of Time Out Market Montréal, and no one misses eating there alongside hungry Montrealers than us editors at Time In. It feels like forever since we got to grab breakfast, lunch and/or dinner in our pride and joy of a food hall, and one of the only things helping us pass the time is by getting some Time Out Market-quality grub brought to our doorsteps. It is—in our humble opinion—among the options for the very best best delivery and takeout in Montreal. Read on to find out what's on the menu.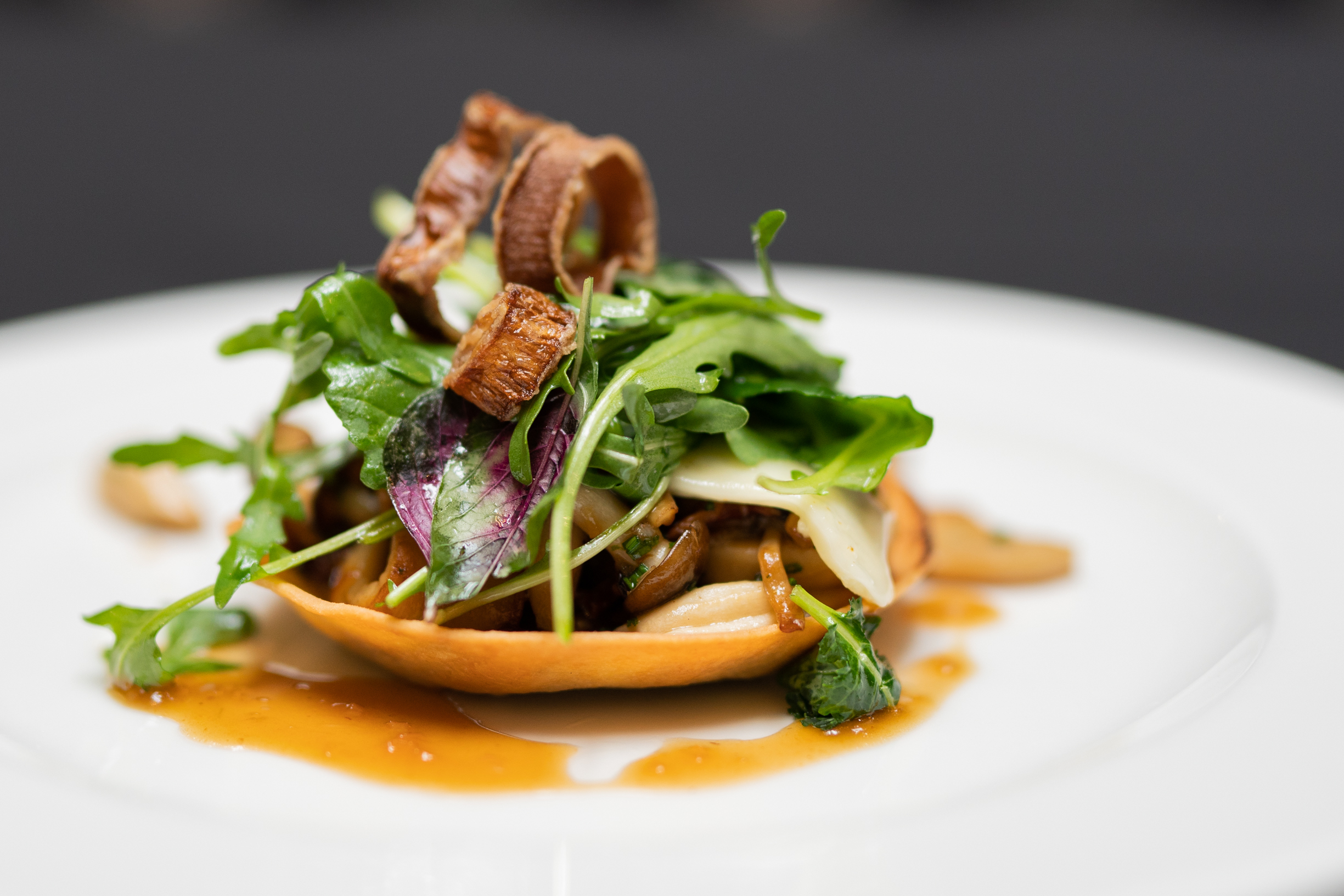 It's not just the greatest hits from Club Chasse et Pêche here, but its associate restaurants as well, Le Filet and Le Serpent. Trifecta's the name of the new takeout operation which combines menu items from all three restaurants, from that braised pork jowl risotto with foie gras shavings we love to the combined force of all restaurants' wine cellars and desserts from their pastry chef Masami Waki. Check out the full menu and find a full selection of French and Italian dishes with a bit of the chefs' classic panache in each one.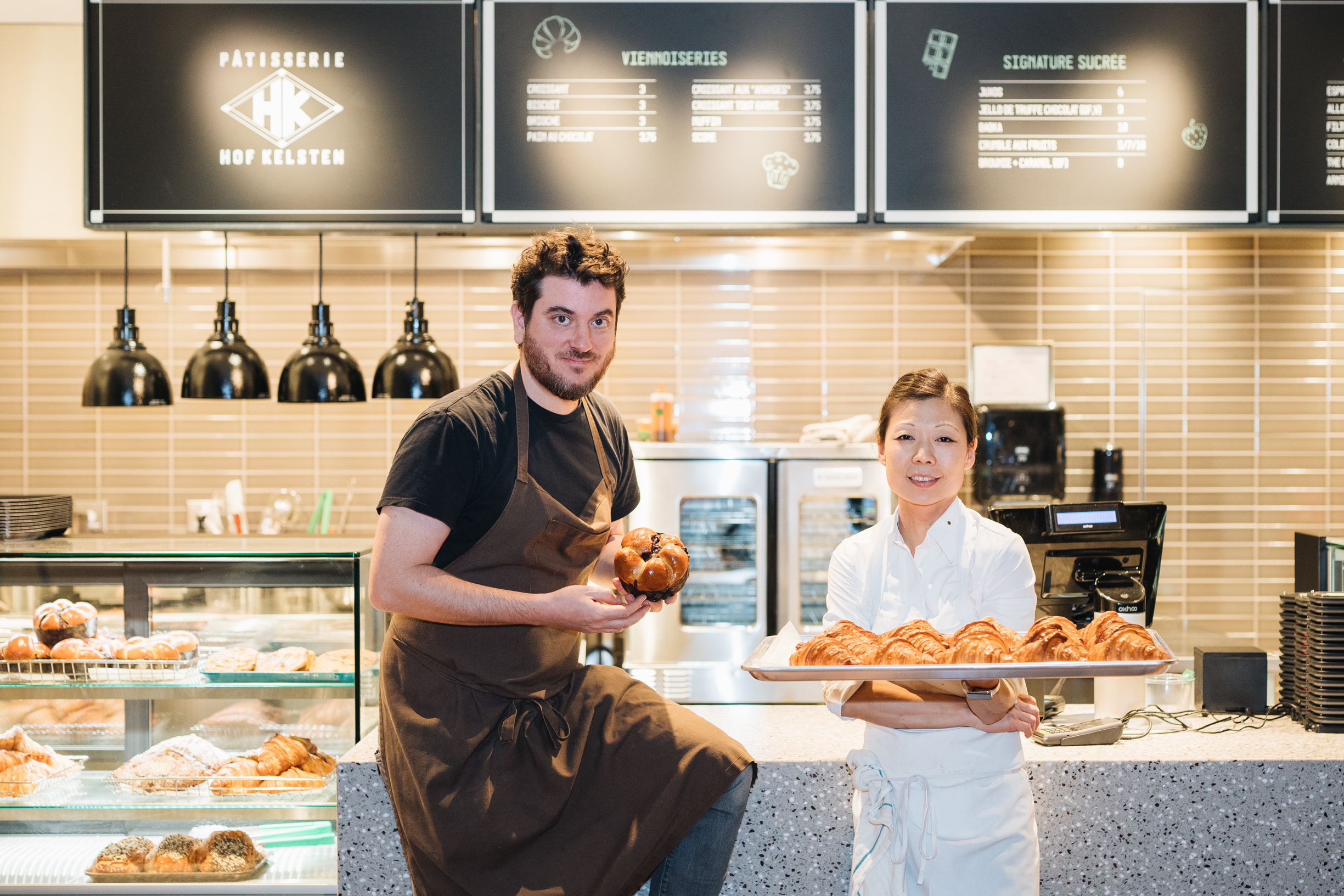 Chefs Jeffrey Finkelstein and Suyin Wong have kept their ovens burning hot throughout the massive shift the restaurant industry is facing, but now they're increased their offerings in recent weeks with meal kits, groceries, bread, pastries and desserts. Everything it being handled through their website, where orders for pickup can be placed along with the option for deliveries so long as customers can pay an extra $8 and live within 8km of their Mile End location. Above all, if you needed a one-stop shop to get everything you'll need for your newly-acquired sourdough obsession, this is the place.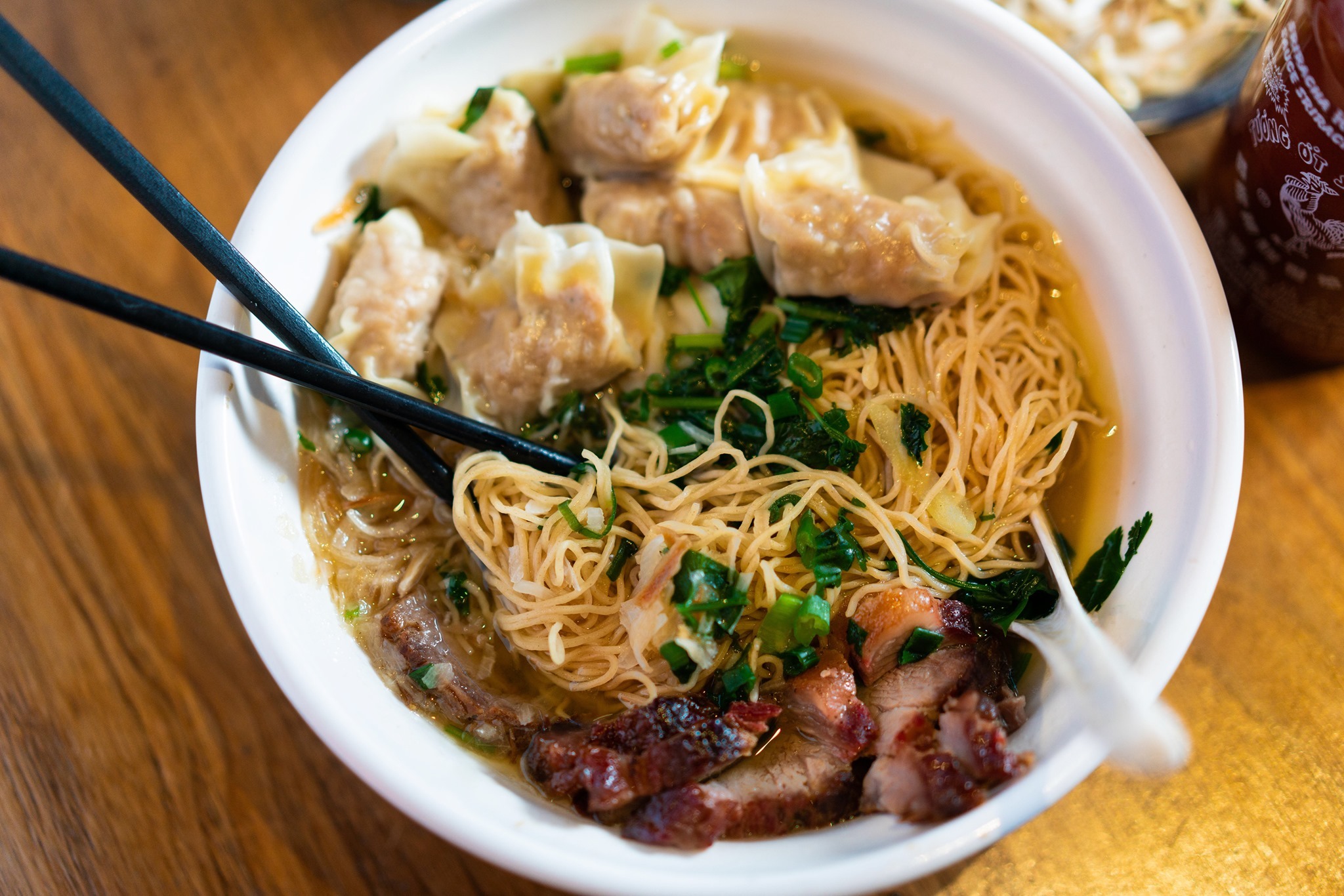 One of Montreal's hottest Vietnamese restaurants is back in action with deliveries made possible through Uber Eats. Both lunch and dinner services are running from Tuesday to Friday, with dinner services only on Saturdays and Mondays (closed on Sundays). Find a lot of the chart toppers like papaya salads, Imperial and spring rolls, bahn mi sandwiches and featured specials for the week. Nothing comforts quite like a hot bowl of soup and some crispy shrimp cakes.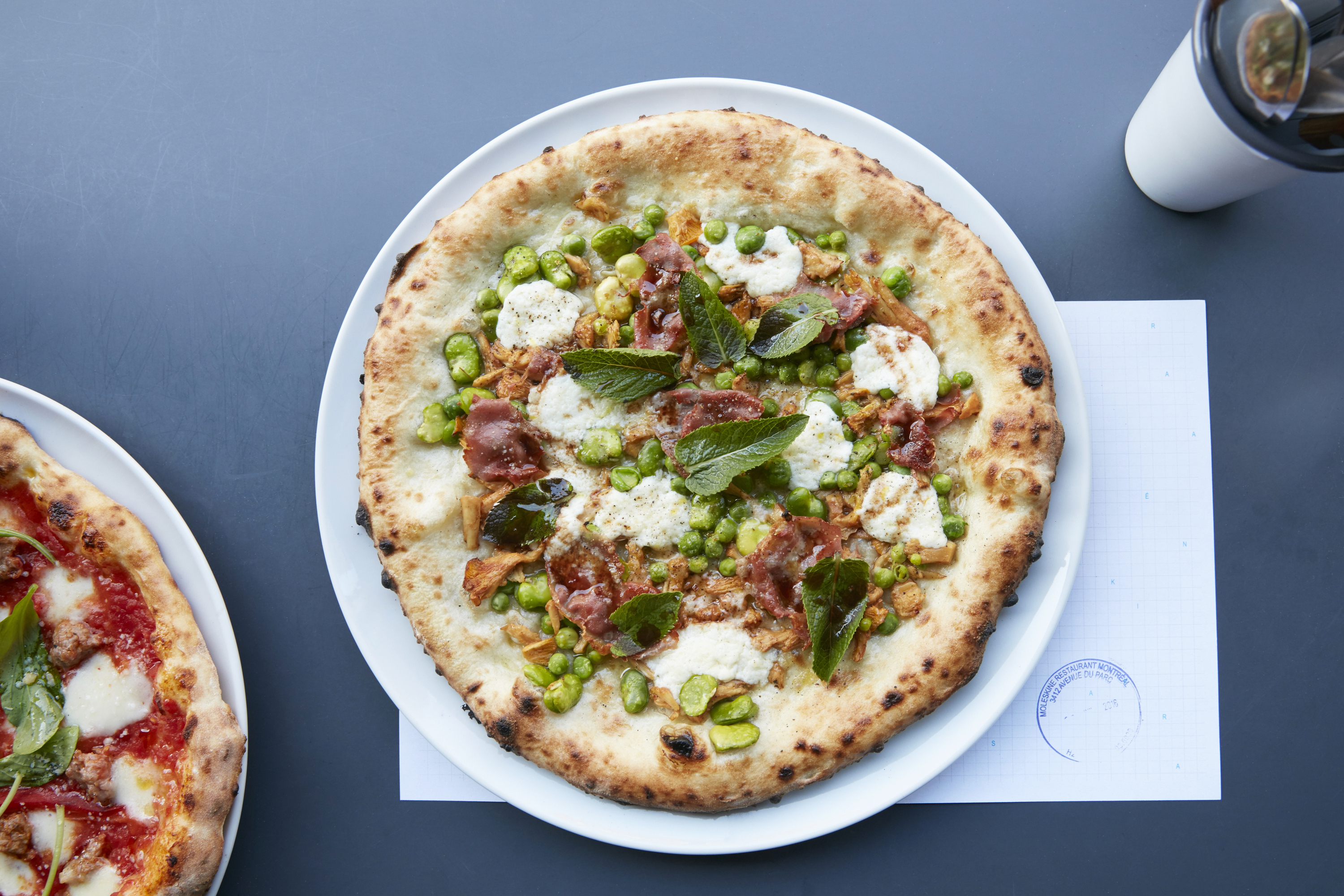 From Wednesday to Sunday, Moleskine is now offering their irresistible pizzas for takeout or delivery through Foodora. Six pizza concoctions—from your essential Marguerite with tomato sauce, fior di latte, straciatella and basil to the smooth Genovese with its pesto-artichoke-mushroom-red onion-ricotta combo—are on the menu right now, as well as salad for the side and tiramisu. While you're arguing with yourself, a loved one or your roommates over whether you should order two or three pies, dip into their wine selection; with its association to Pullman next door, you know it'll be a good bottle.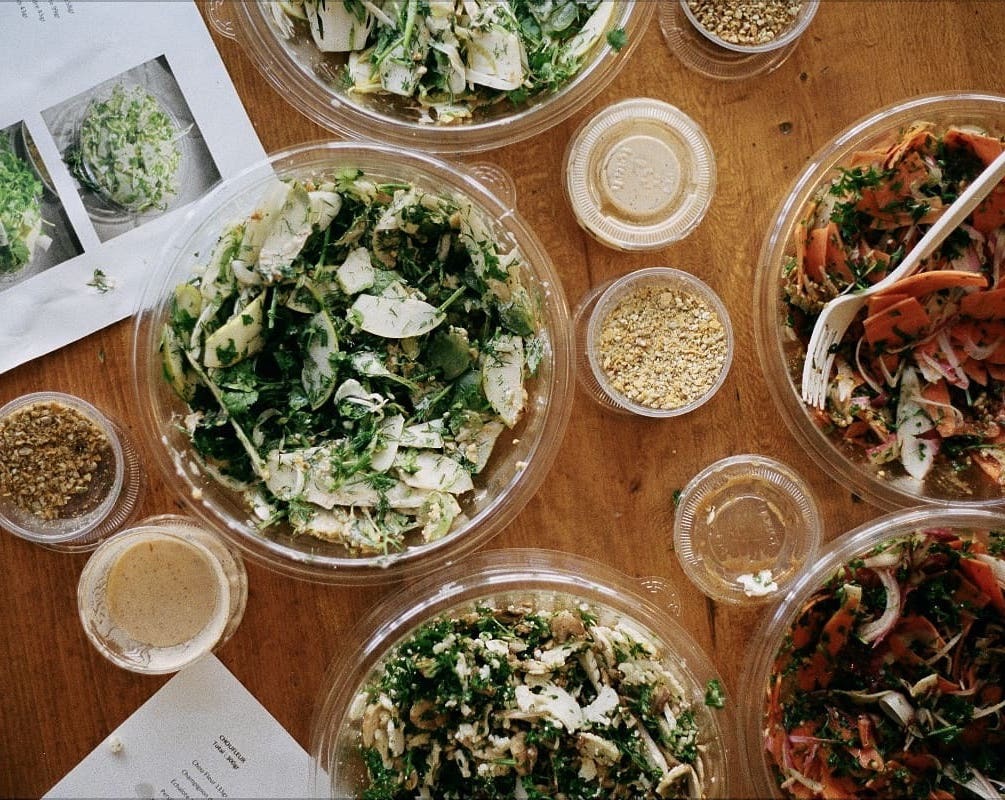 Not every day can be a day for comfort food, so why not go a bit greener? Lunches from Monday to Friday, 11am to 2pm, are covered by the downtown Montreal salad mavericks at Foodchain and their menu of nine different combinations to pick from. Each of them comes with a blend of seeds and nuts, plus a sauce that's meant to match the flavours of the fruit and/or veggies in the mix—we're currently cycling between the sweet and juicy endive and green pear salad and cucumber pickle with a mustard sauce for those baseball dog days. Don't forget to grab a pain magique while you're at it from Hof Kelsten.
If there's one place to load your table up with a full feast of well-concieved, chef-driven eats, it's ordering takeout or delivery from the kitchen of Cheryl Johnson and Charles Antoine-Crête. Curries and soups, salads and restaurant standards like nordic shrimp or their sturgeon cream, just-heat-up meals of ratatouille or house cavatelli... It's all divine and comes with a strudy selection of wines you won't be finding at any old SAQ. Deliveries run from Monday to Friday and takeout happens from Monday to Friday between 11am and 5pm; check out the details here.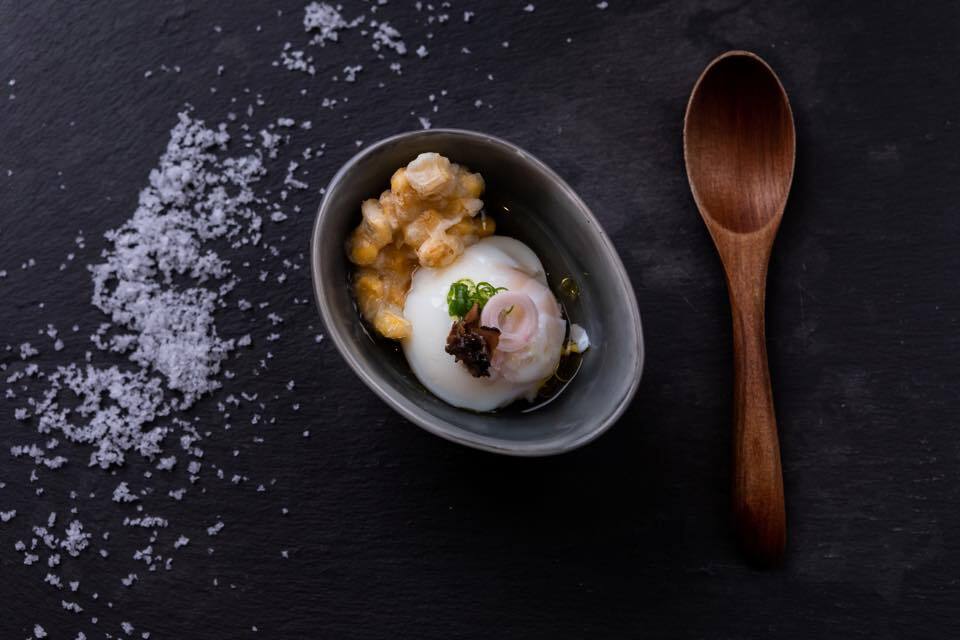 Get your hands on some of the best Japanese eats in town by ordering up through Uber Eats. Lately we've been seeing BBQ eel bento boxes going for a mere $20, and that gets you a loaded selection of eel unagi, karaage chicken, tamago (egg), pickled veg and nikujaga (meat, potatoes and onion stewed in soy sauce) on top of some perfectly-cooked sushi rice. If that doesn't float your boat, there's a lot of delicious curry and donburi bowls up for grabs as well.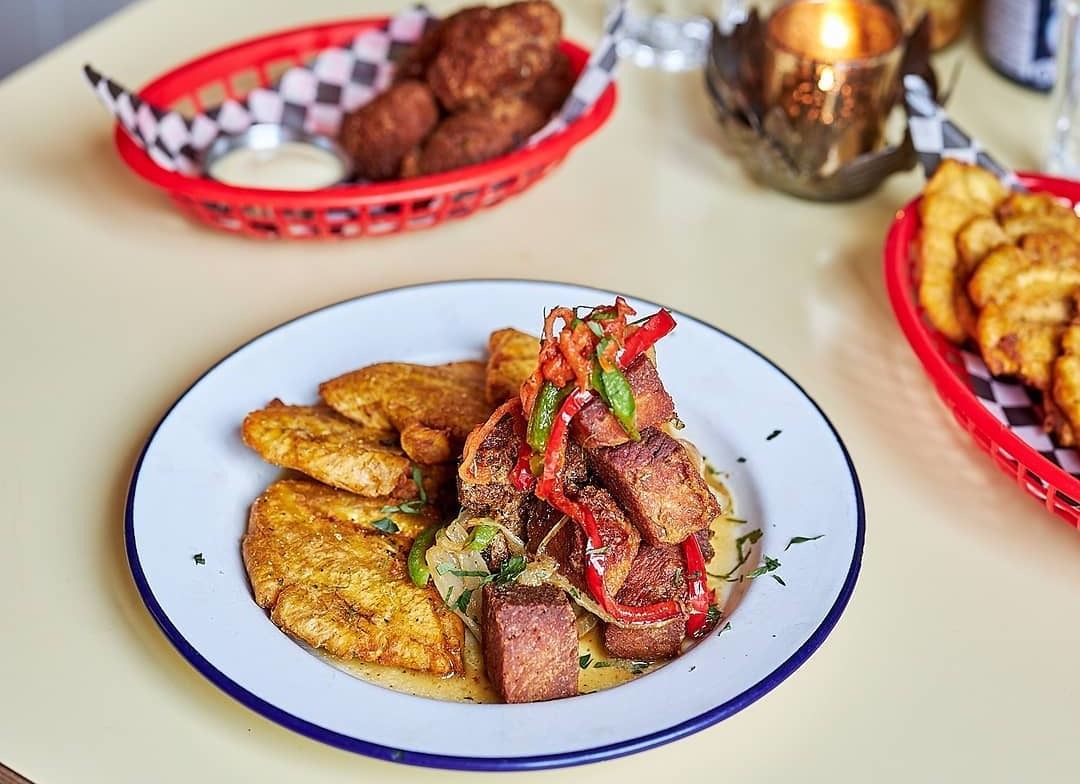 Our fave Caribbean eats in town are still available, courtesy of Paul Toussaint and the Agrikol team working tirelessly from Wednesday to Sunday, 3pm to 9pm. Get your fill of all the greats, from griot with a side of spicy pikliz to roasted squash with a coconut sauce. You can place orders with them by calling them at 514-903-6707, or by ordering with CHK PLZ, Door Dash, or Skip the Dishes.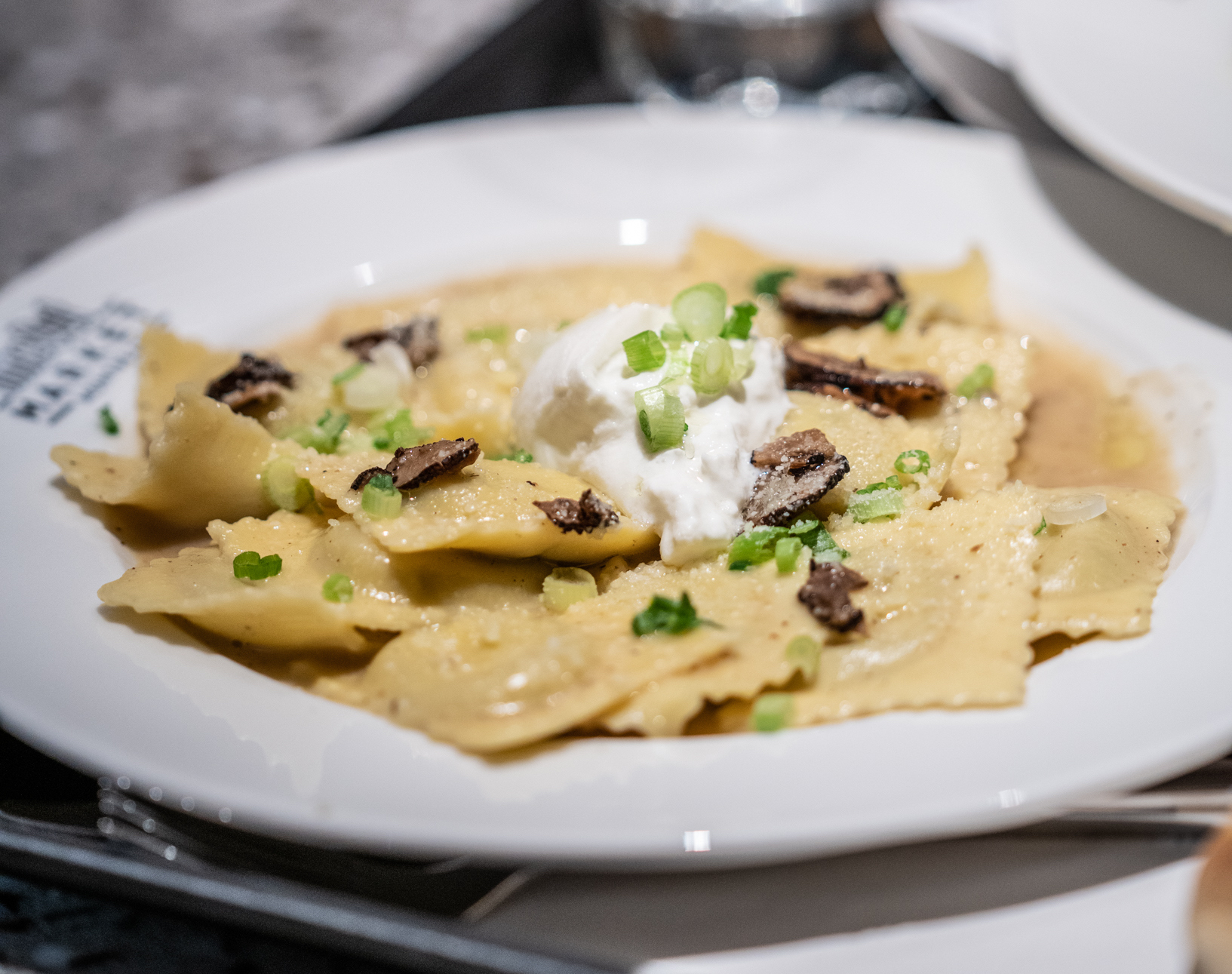 The fine Italian eats from Il Miglio are available for takeout and delivery via CHK PLZ. You'll find a lot of goods that'll keep in the fridge to cook later like fresh cavatappi, spaghetti and gnocchi alongside tomato, meat and mushroom sauces, as well as that stellar lasagna (which needs to be ordered 24 hours in advance), a bean-spinach soup, straciatella, tomato and mozzarella di bufala, and meatballs. Mamma mia!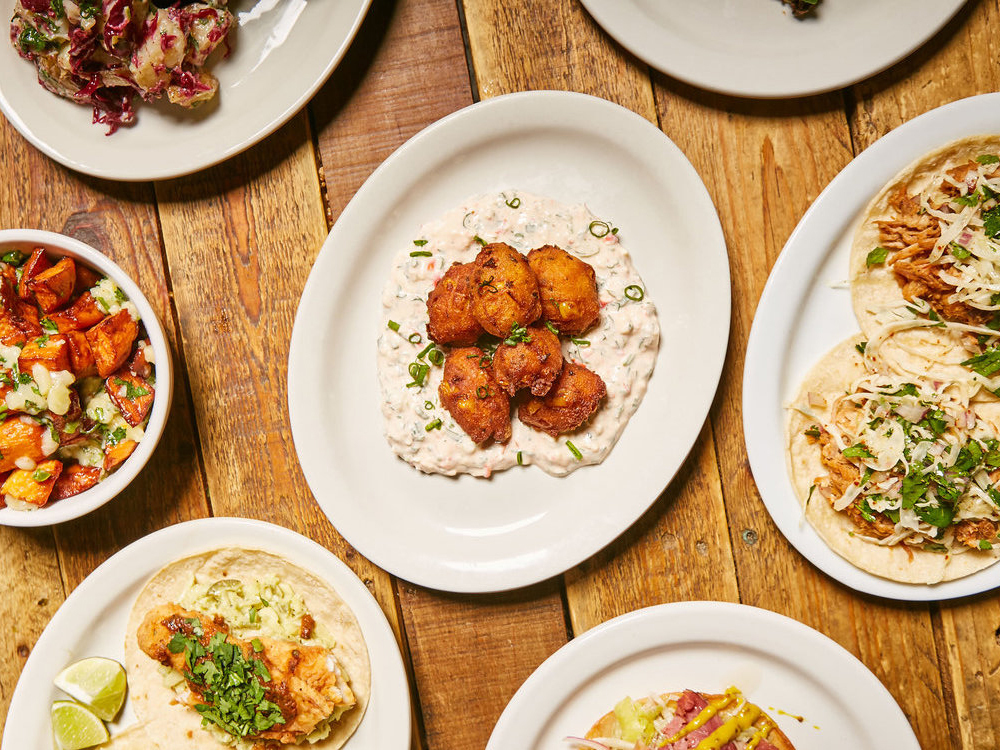 Montreal's one true taco truck to rule them all was lightning quick to adapt to the current restrictions placed on restaurants in town, setting up their restaurant as a takeout business. You'll find regularly updated menus to order on their website, Facebook and Instagram pages, full of all the novel surprises we know and love 'em for. There are taco kits to pick up for home, but past selections have included the likes of a Mexican-style chorizo lasagna, smoked salmon röstis, oyster mushroom risotto and some of the best wine cellars in town. Don't forget that when you visit, you'll be able to pick up a couple groceries as well.
We've gotten through winter, so why not celebrate with amazing ice cream, gelato and sorbet smushed between freshly baked cookies? Available for delivery or pickup, owners Nick Rosati and Michael Dalla Libera are whipping up flavors we're all about, from earl grey and black sesame to s'more and a coconut-Quebec raspberry mix that's tangy and sable. Pints go quickly, but be sure to check back in the mornings for updates to what's available from their menus. If you've got some quaran-blues, nothing will beat having a bowl of fresh ice cream at your side while binging on Netflix.
Get in line for some succulent Portuguese chicken slathered in piri piri sauce and boxes upon boxes of seasoned fries from one of the best bets in town. Delivery from Romados isn't necessarily news for Montreal—it's definitely come in handy when our last night out was a rager—but their selection of birds, bifana sandwiches and silky, crispy natas is definitely more welcome than ever at our doorsteps.
View this post on Instagram
We may not be able to bite down on a Burger T! burger until further notice, but the farm-forward high-end dining of chef Normand Laprise is still available at his latest restaurant Beau Mont on Tuesdays to Sundays from 1pm to 6pm (pre-ordering is welcome). You'll find a range of cooked meals for two to four people that won't require much more than turning on an oven when you get home—think soups and curries, meaty pies, quiches, chocolate tortes, French fries, you name it—alongside cuts of meat to take home and access to a small but robust selection of wines.
Most popular on Time Out
- All these empty roads means Montreal can start to fix potholes and clean streets today

- #ÇaVaBienAller: 25 photos of Montreal in rainbows and messages of hope
- 12 things about Montreal that will never change
- 21 photos of Montreal's busiest places show it's a ghost town out there
- Elena has a digital cookbook to support the restaurant relief fund and it's amazing(ly cheap)
- Atwater Cocktail Club is selling just-add-booze cocktail kits
Share the story