Heads up! We're working hard to be accurate – but these are unusual times, so please always check before heading out.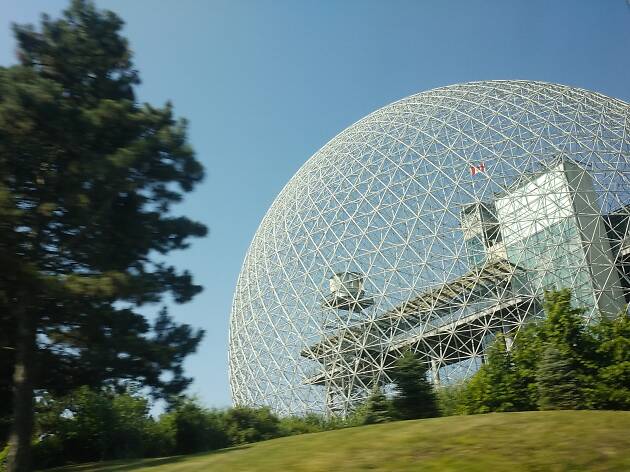 The best museums in Montreal to explore right now
From historical crypts and local culture to Canada's ecosystems and walking tours, these are the best museums in Montreal
February 2020: We've made a number of changes in our lineup of the best museums in Montreal, with expansions made on a number of beloved favorites as well as the addition of a few new places to check out. You'll also find a couple curiosities that are a little further afield but well worth the trip.
If you're looking for the best things to do this weekend in Montreal, consider a visit to one of the best museums in Montreal. It's one of the most popular things to do with kids in Montreal, and of all this city's best attractions, a museum visit gives you an inclusive taste of the local culture—especially when it's coupled with one of the best walking tours in Montreal. With over 40 museums, there's a lot to discover, so use this curated list of only the most excellent places in town and make sure your next excursion gets off on the right foot. Who knows? You might learn a thing or two.
RECOMMENDED: Full guide to the best things to do in Montreal
Best museums in Montreal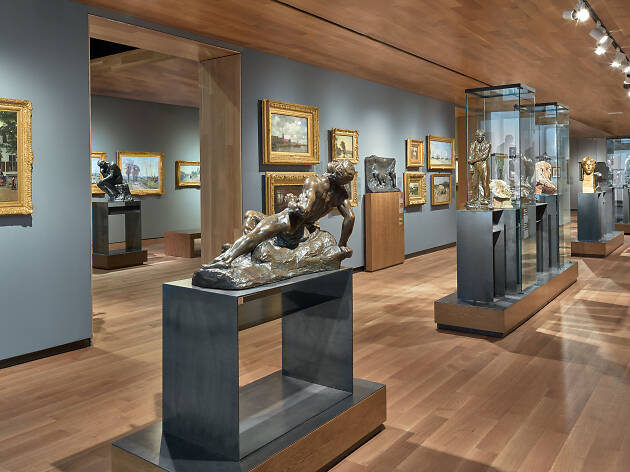 Photograph: Marc Cramer
1. Montreal Museum of Fine Arts / Musée des Beaux-Arts de Montréal
Experience fine arts in all forms at the city's largest and the country's most visited museum, where an encyclopedic collection of tens of thousands of works spanning centuries is spread out over five pavilions. Founded in 1860, the museum has since grown to include its own cinema, concert hall and outdoor installations. Check out Dale Chihuly's 1,347-piece glass sculpture of the sun on its front steps or Jim Dine's red-bronze Twin 6' Hearts across the street for a photo op.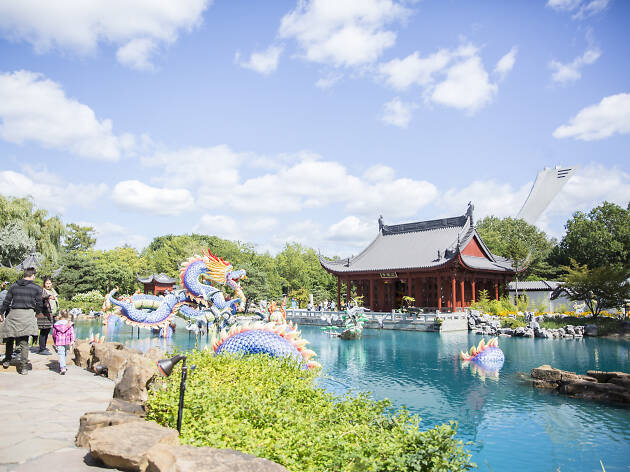 Photograph: Tourisme Montréal/Marie Deschene
Montreal's Botanical Gardens are a collection of 75 hectares (190 acres) of lovingly tended thematic gardens and enchanting greenhouses that feature bonsai trees, koi ponds, medicinal herb gardens, totem poles, tea ceremonies, a yearly tropical butterfly exhibit and more. The gardens were designated a National Historic Site in 2008, and their collection of over 22,000 different plant species is praised as one of the most significant collections of its kind in the entire world.
Photograph: © Musée d'art contemporain de Montréal, Architecture John Londono
3. Musée d'art Contemporain de Montréal / Montreal Museum of Contemporary Art
For more than fifty years, the MAC has been Canada's premier institution dedicated to contemporary art. The museum's collection of nearly 8,000 permanent works which feature prolific Quebecois artists such as Geneviève Cadieux and Jean-Paul Riopelle in addition to international talent like Lorna Simpson and Wangechi Mutu. Between now and the grand unveiling of a $44 million renovation that will see the museum double in size in fall 2021, the MAC will relocate to a temporary site while holding ephemeral exhibitions at other various locations throughout the city.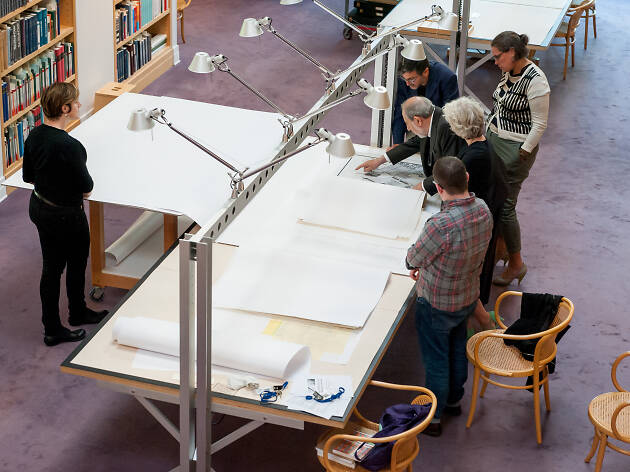 Photograph: CCA
4. Canadian Centre for Architecture
Located in and around the Shaughnessy House, a nineteenth-century mansion that was once home to a railway baron, this architecture and urban-planning museum is home to exhibitions, events and a state-of-the-art research center which surround that historic house in a way that blends both past and present together. After attending an event or scanning blueprints, photographs and 3-D mock-ups in the exhibition space, drop by the postmodern Sculpture Garden across the boulevard which overlooks Little Burgundy and Saint-Henri.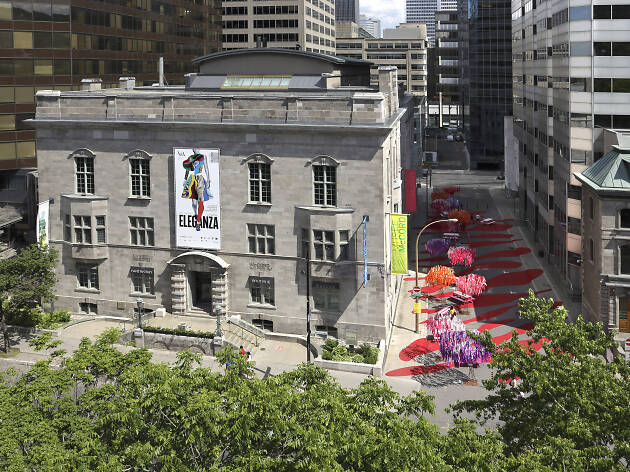 Photograph: Courtesy McCord Museum
A treasure trove of Montreal and Canadian history, this archival museum conserves more than one million pieces of artwork, fashion, photographs, documents and more. While there are plans to expand, its current limited showroom space means only a fraction of its mammoth collection is curated and presented around historical themes. Keeners can dig deeper into the archives, both in person or online, or take part in one of its three historic walking tours. Check out the activities in its Urban Forest outside, running from May to September.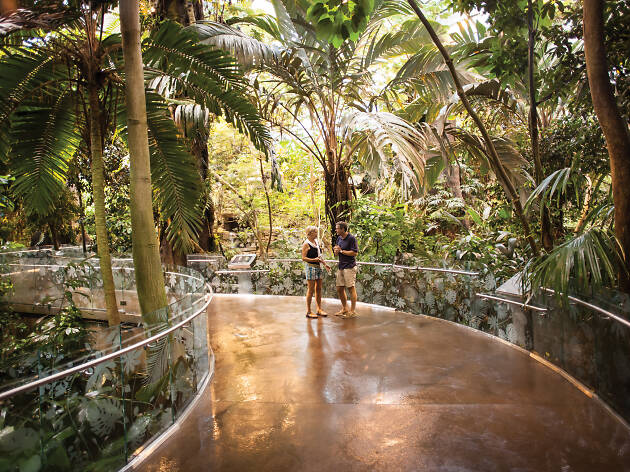 Photograph: Commission canadienne du tourisme
Originally constructed as a velodrome for the 1976 Olympics, the Montreal Biodome is now a museum made up of four distinct ecosystems found in North America: A tropical forest, a Laurentian forest, a Saint-Lawrence marine ecosystem and a sub-polar region. In addition to plant species, the museum is also home to a wide variety of animals, including macaws, frogs, penguins, and even a capybara. See if you can spot the sloth when you're in the jungle. Note: The Biodome is currently closed for major renovations but will reopen in the Spring of 2020.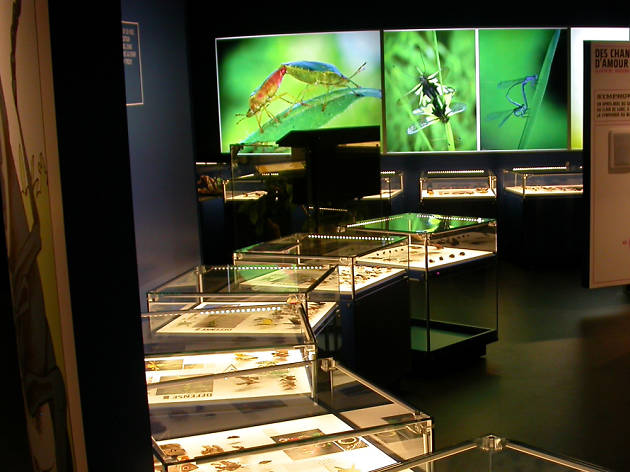 Photograph: © Insectarium de Montréal, André Payette
Montreal's Insectarium is—hands down—one of the city's most popular tourist attractions and features a wide variety of insects from across the globe. Its massive collection of both dead and live insects features butterflies and beetles, ants and fleas—and everything in between. It's the largest museum devoted to insects in North America and one of the largest insectariums in the entire world. Note: The Insectarium is currently undergoing major renovations but will reopen in the Spring of 2021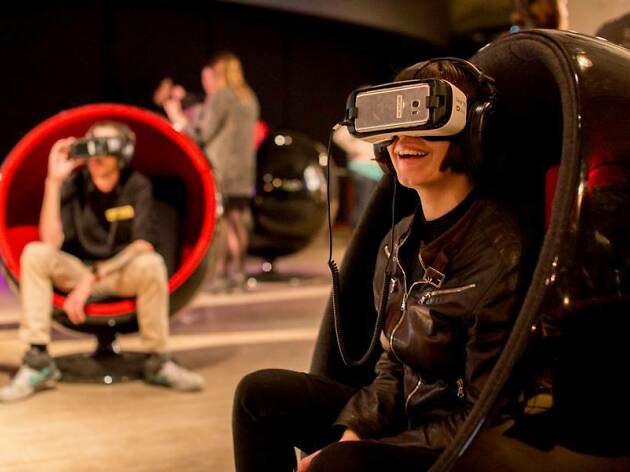 Photograph: Sébastien Roy
8. Société des Arts Technologiques / Society for Arts and Technology
Capped with a futuristic dome that forms a 360° spherical theater, the SAT is an experimental hub for creative immersive technologies such as virtual reality and 3-D design. After checking out the projections in the Satosphere, head up to the Food Lab's rooftop terrace where the dome looms large in the background. Make sure to check the event calendar, which often includes open-air cinema nights at Place de la Paix, festival-themed after-parties and hackathon-style workshops.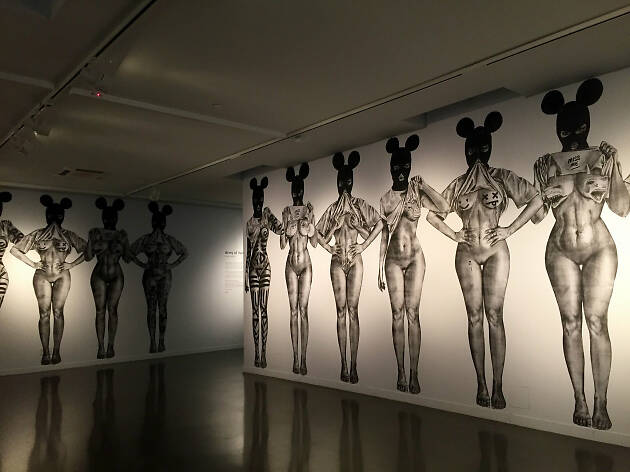 Photograph: Courtesy CC/Flickr/SarahNAME
9. Fondation Phi pour l'art contemporain / Centre Phi
Founded in 2007 by artist and businesswoman Phoebe Greenberg, the Phi Foundation for Contemporary Art (formerly known as DHC/ART) is a non-profit organization housed in a pair of beautifully restored heritage buildings in Montreal's historic Old Port. Once there, you'll find all kinds of exhibitions, public events and collaborative projects that showcase contemporary artwork. A visit to the Fondation Phi pour l'art contemporain is a great way to experience recent developments in the international contemporary art community, and happily, to keep the space accessible, the foundation's programming is completely free of charge.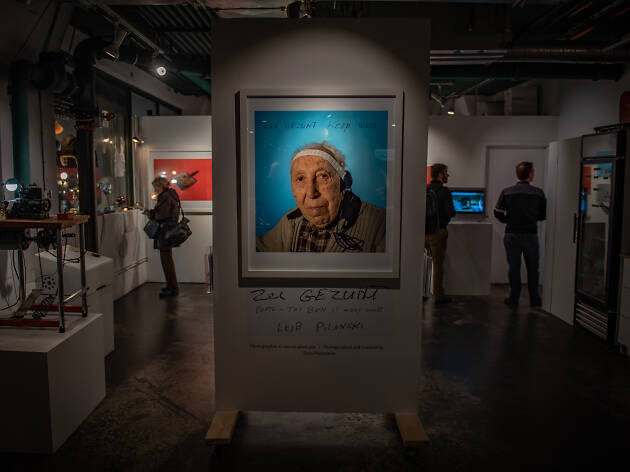 Photograph: Gabriela Opas
10. Musée du Montréal Juif / Museum of Jewish Montreal
Easy to mistake for an open-concept café, the MJM explores the traditions of Montreal's Jewish community in a non-traditional format. In addition to a space on St. Laurent used to hold exhibits, workshops and the restaurant/demo kitchen Fletchers, there are also online galleries, oral history archives and pop-ups. Rediscover the Plateau and Mile End with one of their four daily walking tours. "Beyond the Bagel" equips walkers with a tote that includes a pickle, Montreal steak spice and a takeout bag for leftovers collected from food stops around The Main.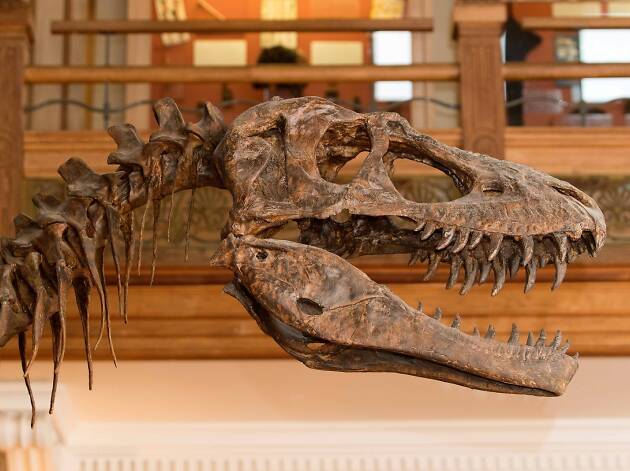 Photograph: Courtesy Redpath Museum
Dedicated to disciplines studying the natural world and anthropology, this McGill University institution puts its academic integrity on show with the oldest museum building in Canada. Thanks to its two-tiered gallery hall sheathed in decorative woodwork, the museum has inherited the nickname "cabinet of curiosities." Among its curious holdings are samurai armor, the fossilized remains of a beluga whale, George the Gorilla, mummies and shrunken human heads and the largest collection of seahorses in the world.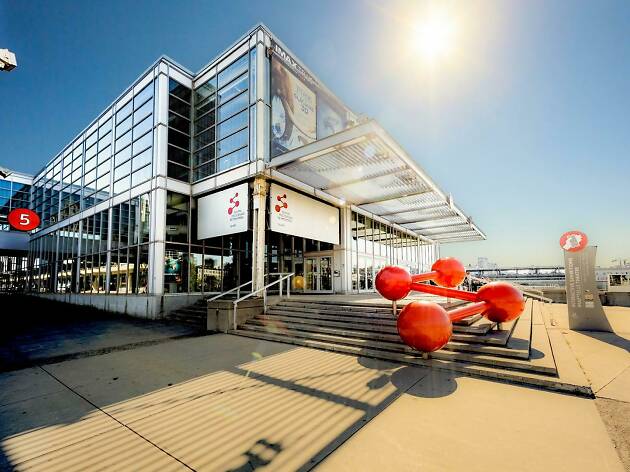 Photograph: Courtesy Montréal Science Centre
12. Montréal Science Centre
Like every good science museum, Montreal's is a veritable educational playground. Located in Old Montreal, their permanent exhibits' main demographic skews towards kids, but really, there's something for everyone: Past interactive exhibitions have included dinosaurs, Star Wars, sex education and music's effects on emotion. There's also an IMAX theatre where you'll don 3D glasses to watch specials about anything from volcanoes to pandas. It's also a good place to couple with a visit to the city's docks, especially when the Draken Harald Harfagre—a modern day Viking ship—pays its annual visit to the city.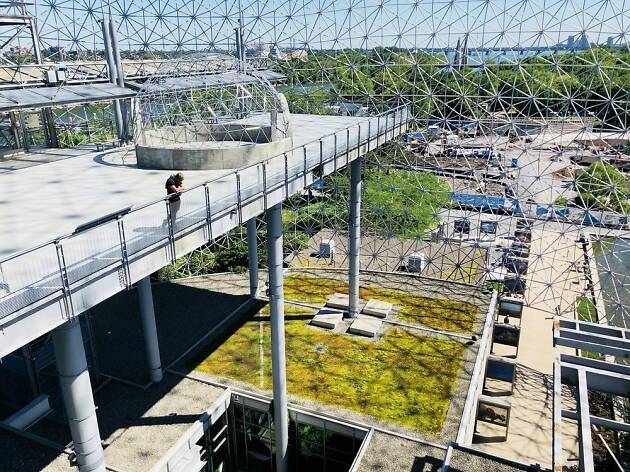 Photograph: Courtesy Yelp/Patrick S.
13. Biosphere Environmental Museum
Originally constructed in 1967 as the pavilion for the United States for Montreal's World Fair that year, it's a unique structure on the skyline around the Saint Lawrence River with its geodesic dome designed by Buckminster Fuller. The building saw a fire in the 1970s that kept it closed until 1990, when it was turned into the museum it is today in Parc Jean-Drapeau. There are interactive science activities and exhibitions that focus on Canadian environments, temperature, energy and space, plus a free biokit geocache activity for the kids.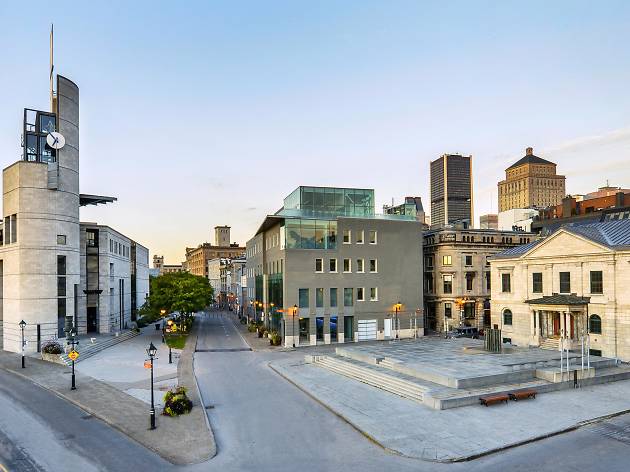 Photograph: © Pointe-à-Callière, Caroline Bergeron
14. Pointe-à-Callière Museum
Built atop Fort Ville-Marie, this museum is first and foremost about the first Montrealers who founded Montreal in 1642. This cultural complex showcases those archaeological roots and celebrates a lot history, as well as hosting a cosmopolitan range of exhibitions ranging from the Beatles' visit to the city in 1964 to different forms of Montreal bread. After roaming the underground archaeological crypt, you'll find answers to questions about Montreal's iconic characteristics here, like why does such a winter-weathered city have so many winding outdoor staircases?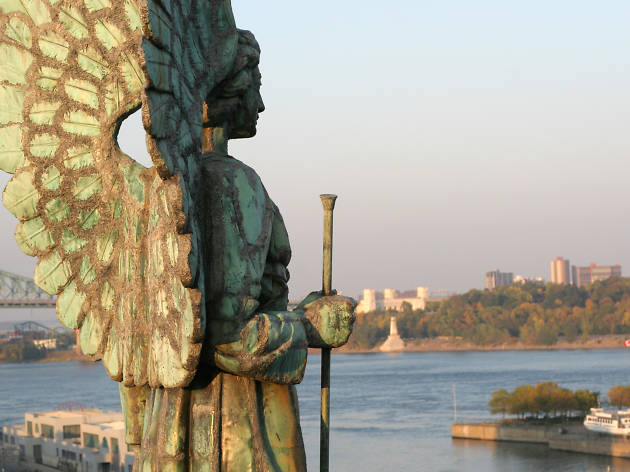 Photograph: © Marguerite-Bourgeoys Museum and Notre-Dame-de-Bon-Secours Chapel
15. Musée Marguerite-Bourgeoys et Chapelle Notre-Dame-de-Bon-Secours
Often overlooked in favor of the nearby Notre Dame Basilica, this hidden gem features a nautically themed chapel, historical crypt and homage to one of the city's founding saints and traces of an Indigenous campsite dating back more than 2,400 years. Another secret this museum keeps is that the chapel tower boasts one of the city's best views of Old Montreal and the St. Lawrence River. Leonard Cohen devotees may also be interested to know that the statue atop the chapel is referenced in his song "Suzanne."
Photograph: © Espace pour la vie (Mathieu Rivard)
16. Rio Tinto Alcan Planetarium
The Rio Tinto Alcan Planetarium is a spiritual successor to the now-defunct Montreal Planetarium and operates as a member of the Space for Life museum district alongside the Biodome, The Botanical Gardens and the Montreal Insectarium. The Rio Tinto Alcan Planetarium features a pair of state-of-the-art theatres as well as exhibition spaces that explore the science of the cosmos and astronomy with immersive animations, projections, and multimedia games suitable for kids and adults alike.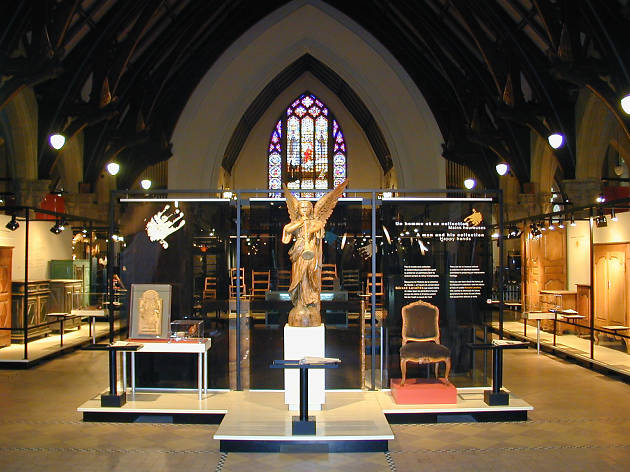 Photograph: Musée des maîtres et artisans du Québec
17. Musée des maîtres et artisans du Québec
The musée des maîtres et artisans du Québec is a little off the beaten path compared to some of the more prestigious museums downtown, but it's well worth the detour. The museum's mission is to collect and showcase handmade objects that highlight the creative prowess of the artisans and craftspeople of Quebec, both historically and in the present day. The building itself (a magnificent example of Neo-Gothic church construction) has been meticulously taken apart piece by piece at its original downtown location, relocated and repurposed to now serve as both the centerpiece of the museum's inspiring collection.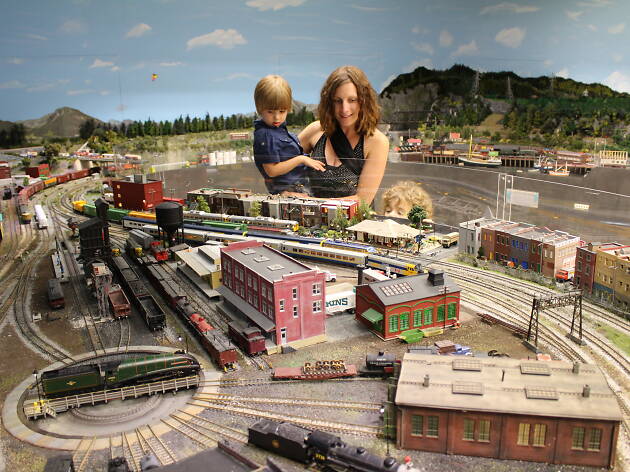 Photograph: Exporail / Le Musée ferroviaire canadien
18. The Canadian Railway Museum (Exporail)
The Canadian Railway Museum in nearby Saint-Constant, Quebec is well worth the trek for any true rail enthusiast. Established in 1961, this museum has the largest collection of railway equipment in the entire country, featuring tools, artifacts, objects and over 1200 locomotives, carriages, wagons and other rolling stock. The museum even operates a heritage streetcar on the museum grounds and a heritage railway line to nearby Montée des Bouleaux.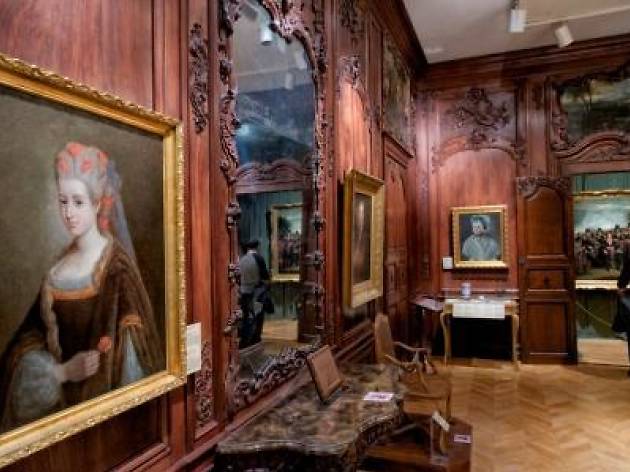 Photograph: © Société des musées du Québec, Robert Baronet
A museum and historic building in Old Montreal, this New France house has seen a lot of action since its foundation was laid in 1705. First sold to fur companies before becoming army headquarters, then a governor's house and university outpost for medicine before finally being made a museum, there's a lot going on here for only four walls. Its collection comes largely from private donors, artifacts here range from currency and printed material to furniture and art. Make sure to visit its garden terrasse in the summer too.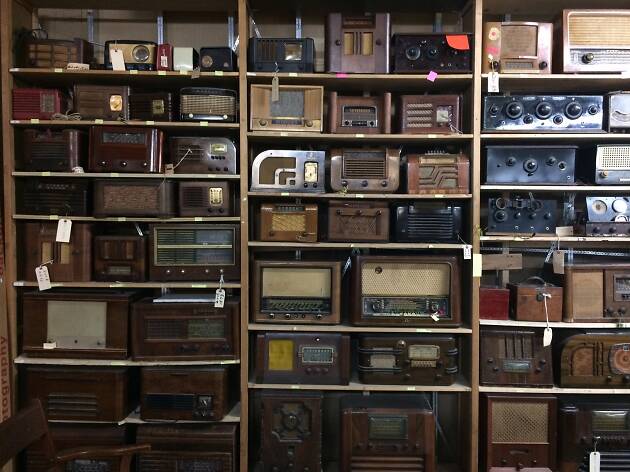 Photograph: Courtesy Emile Berliner Musée des Ondes
20. Musée des Ondes Emile Berliner
Audiophiles love this oddity in Saint-Henri. Located in the former RCA Victor factory, the museum's aim is to maintain, research and exhibit a collection of audio artifacts like gramophone and turntables to radios, televisions and recording equipment. There's also a whole lot of vinyl to spin since they made their sound and image archive available to the public in 2018. Be sure to see whether the day you choose to visit includes a guided tour or conference with different specialists.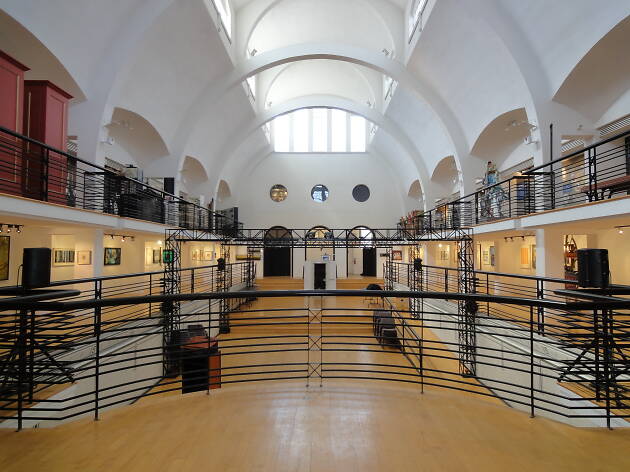 Photograph: Courtesy Écomusée du fier monde
21. Écomusée du fier monde
Few museums are as beautiful as they are inspiring. This is the place you go to learn all about Montreal's strong culture and history in political action with a primary focus on the daily life of the working class in the city's southwestern side. The area was once Canada's financial and industrial heart, an area that saw a lot of manufacturing—building that have since been reclaimed—and the painful trials and tribulations that came with that. Its building also a prime example of Parisian Art Deco design, having originally been an indoor public bathhouse.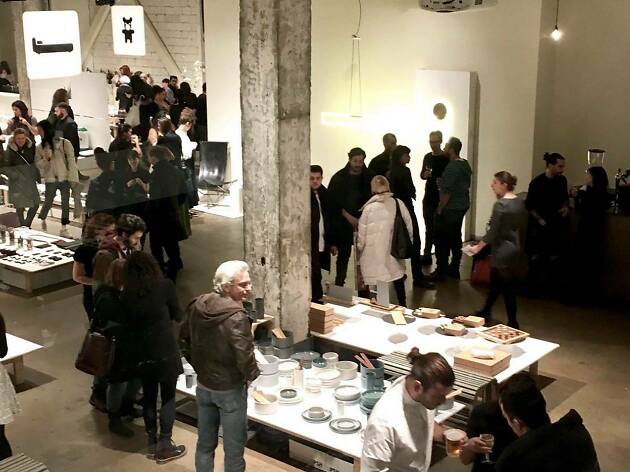 Photograph: Courtesy La Guilde
Blink and you might mistake this Golden Square Mile museum for another upscale department store. An institution that highlights the work of Inuit and First Nations artists with a large permanent collection and archival material, its space also functions as a gallery that promotes the craftsmanship of contemporary artists in six-month intervals. This is the premier address to be exposed to the work of Canada's indigenous peoples in an expertly curated setting.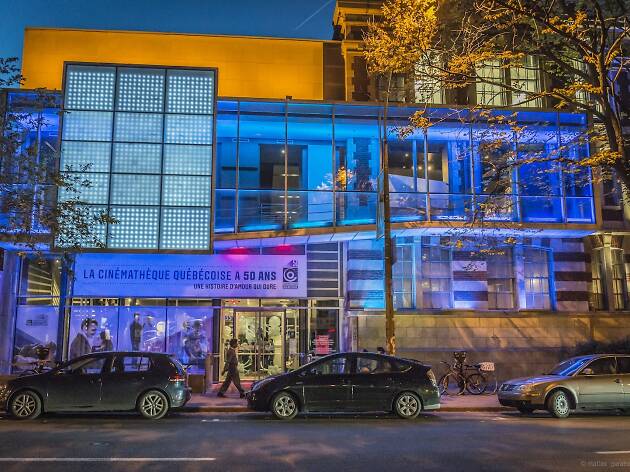 Photograph: Courtesy CC/Flickr/Matias Garabedian
23. Cinémathèque Québécoise
Tap into the rich history of Québécois and Canadian audiovisual history by viewing the collections of this film conservatory; it's where you go to see film, television and scripts both national and international, numbering in the tens of thousands. Along with a stream of engaging projections and exhibitions on display, locals like to visit the Médiathèque Guy-L.-Coté where a huge amount of material can be accessed. The best thing about that last attraction? It's free to all.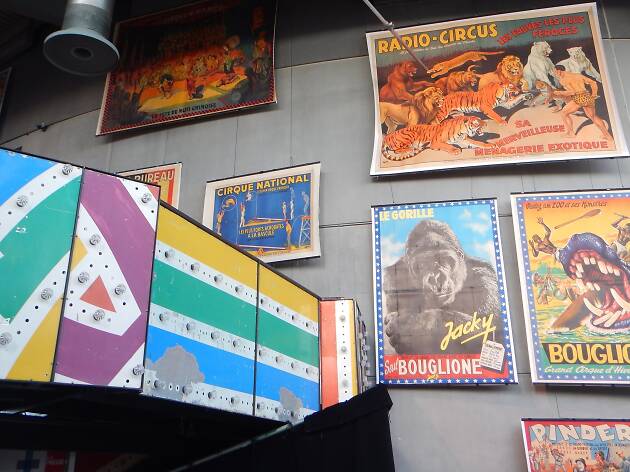 Photograph: Courtesy CC/Flickr/Multivac42
If the Cirque du Soleil isn't in town, Tohu is the year-round address for all things circus that can scratch that itch. Their 360-degree hall is host to many live performances of acrobatics as annual shows, improv performances or exhibitions, but there's also a contemplative component too: Their Jacob-William Collection is a huge private collection of circus artifacts, tens of thousands of pieces and a permanent exhibition of 80 core pieces spanning the 1760s to present day and focuses on clowns, animals and acrobats.
More great things to do in Montreal
Here's your list of essentials for the best things to do in Montreal, from fantastic attractions to cultural powerhouses.