Heads up! We're working hard to be accurate – but these are unusual times, so please always check before heading out.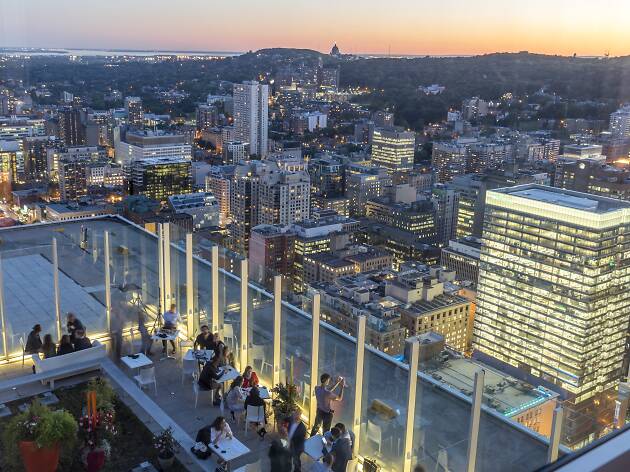 The 21 best Montreal attractions for tourists to see and locals to revisit
The best Montreal attractions reveal the city's rich history and landmarks, all waiting to be (re)discovered
If you take old-world European charm and top it with a bustling North American city, you've got Montreal. This city's the second oldest in Canada and it shows, so much so that its combination of history and landscape with 20th century architectural wonders results in a wealth of Montreal attractions to check out. A single day of sightseeing will reveal some spectacular things to do like serious stomping grounds for festivals, inspiring museums, a heady nightlife, iconic food and fine dining in amazing restaurants. Tourists are amazed by it, and locals fall in love with it.
RECOMMENDED: Full guide to best things to do in Montreal
Best of the city under one roof
Our local editors have spent their time handpicking and gathering the best of the best restaurants and chefs together onto one central stage, Time Out Market Montréal. It's a 40,000-square-foot culinary and cultural destination that's centrally located downtown in the Centre Eaton de Montréal—the biggest in the city of its kind—stocked with 16 eateries, three bars for beer, wine and cocktails (plus non-alcoholic options), a demonstration kitchen to both see and taste some culinary action, a cooking school to learn new tricks and techniques, a retail space, and cultural spaces devoted to art, music and more. Our mission is simple (but spelled out here): If we discover something in the city that's great, it goes in our magazine and all of our coverage; if it's unmissable, it goes in Time Out Market Montréal—open now.
Where to find the best attractions in Montreal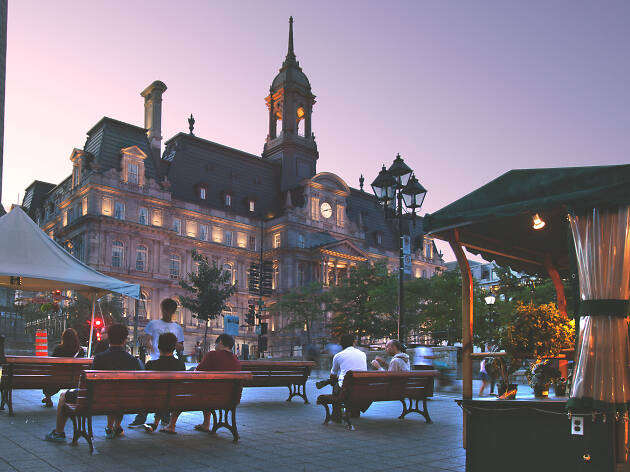 Photograph: Taki Eddine Alimat/Pixelmontreal.com
Founded by French settlers in 1642, this is where it all began. What started as a fortress and settlement has since grown into the city we know and love today, but many of the original New France foundations and architecture remain. The Pointe-à-Callière Museum's a major hub for learning about that through preserved archaeological sites, while the cobblestone streets above have long since been claimed by artisan markets, famous galleries, fine dining, suave bars and nightlife hotspots. Buzzing with activities all year round, tourists and locals alike flock here for festivals like Igloofest in the winter or its beach by the Old Port clocktower in the summer.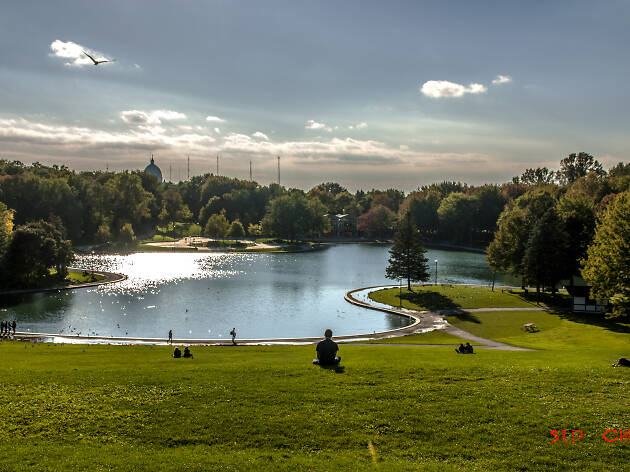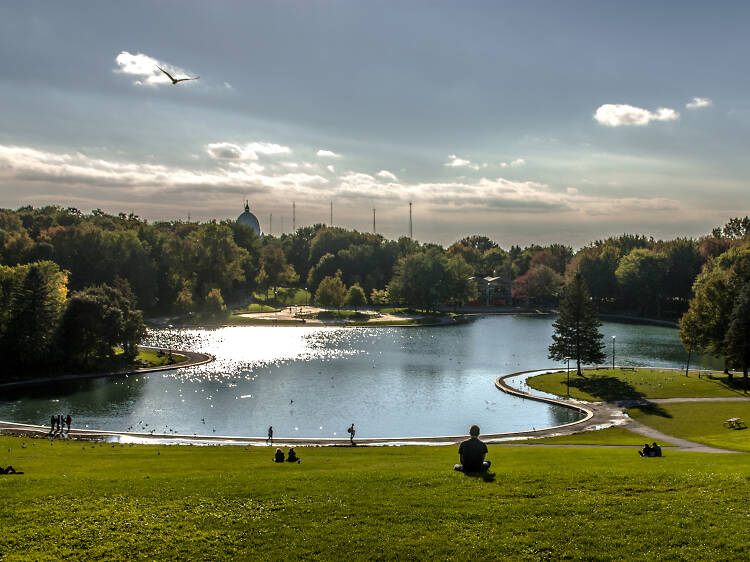 Photograph: Sid Che
This forested centerpiece of the city and extinct volcano is—apart from the towers of downtown—how most orient themselves when exploring the city. One of the city's largest greenspaces, its three peaks are rife with spaces to explore, from the green lawns of the parks at its base to the waterfalls and paths snaking around its sides or lounging by Beaver Lake on its southwestern side. If orienteering or sightseeing from the Mont Royal Chalet and observation deck aren't enough, try hiking in the summer or skiing, skating and sliding in the winter. Apart from leaving Montreal entirely, this is as close to the great outdoors as it gets here.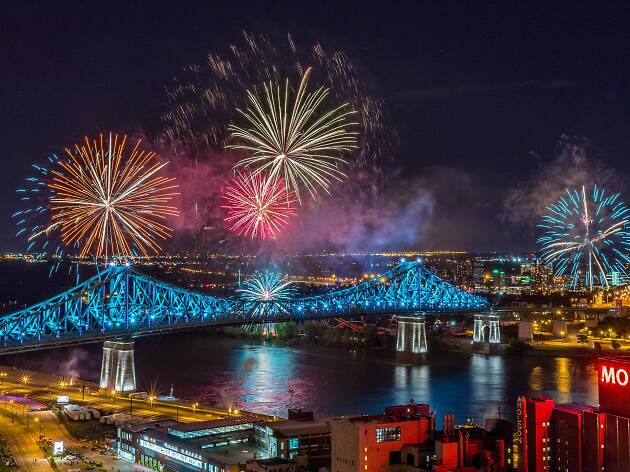 Photograph: Eva Blue
3. Jacques-Cartier Bridge
Opened in 1930 to connect the Island of Montreal to the city of Longueuil across the Saint-Lawrence River to the south, this piece of connective infrastructure was named after the explorer who claimed Montreal for France. This bridge went from utility to attraction in the last several years when it was adorned 365 chromatic lights—one for every day of the year that change to reflect the seasons—in commemoration of the city's 375th anniversary, and it'll stay that way until 2027. While it provides a lot of convenience for people to access to Parc Jean-Drapeau and the La Ronde amusement park, most enjoy it during the International Fireworks Festival when traffic's cut off and it becomes entirely pedestrian.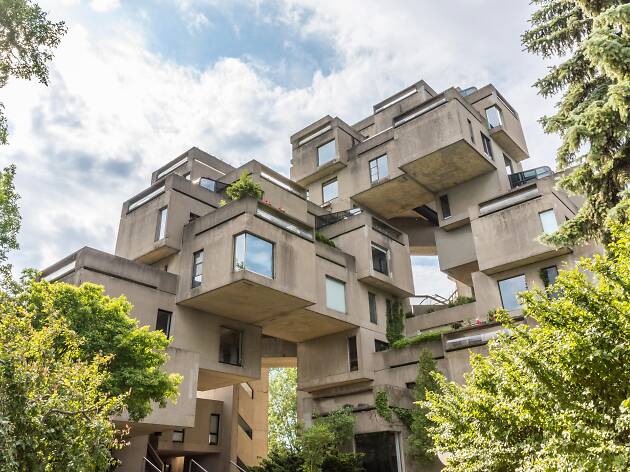 Photograph: Eva Blue
Thanks in part to Expo 67, this city's home to a lot of architectural marvels. Habitat 67's 354 interconnected concrete cubes are one of them, easily seen from the walkways along Old Port. Today, its 100+ apartments are home to some of the city's wealthiest, to the point where even locals forget that its architect Moshe Safdie's penthouse and a general tour of the structure are available via guided tours in English and in French. It made a lot of waves when it was designed and built to house dignitaries for the 1967 World's Fair, and it still makes waves today. You can also play it cheap and view it from the outside before checking out the standing wave nearby where surfers and playboaters practice in warmer months.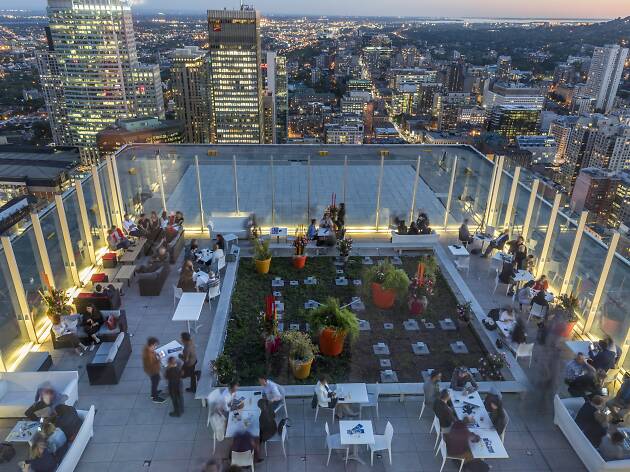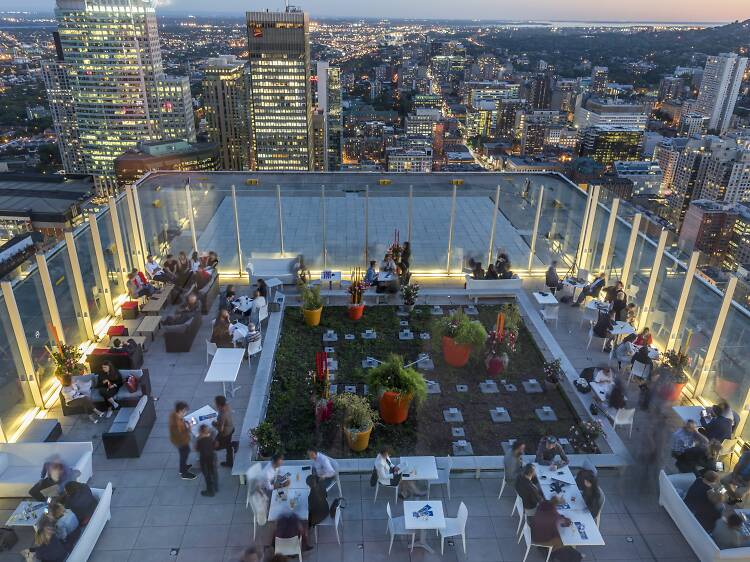 Photograph: Eva Blue
If Mont Royal is used to orienteer one's self during the day, Place Ville Marie and its rotating beacon is used at night. Built in 1962 as the world's third tallest skyscraper outside America at the time, its international design contains four office buildings and an underground shopping plaza, the latter being the world's busiest. You can enjoy looking at it from all angles on the outside, lounging on its terrazzo below, but the real treat lies in the view it offers: Up top on the 46th floor is an observation deck penthouse where you can take in a near 360-degree view of the city, best taken in with a glass of wine from the resident restaurant Les Enfants Terribles.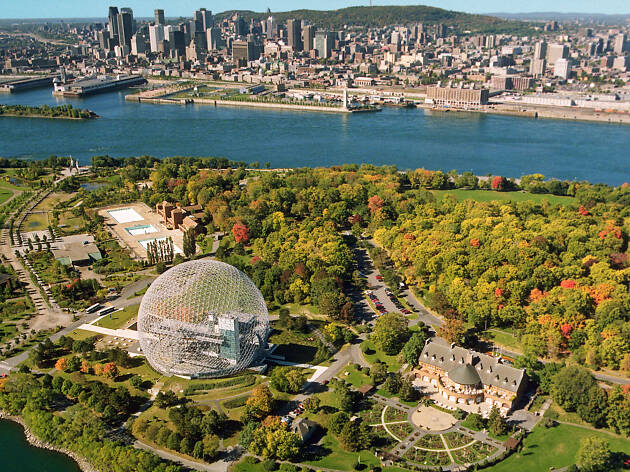 Photograph: Denis Labine
When the 1967 International and Universal Exposition—locally referred to as Expo 67—came to Montreal, that was what the city long referred to as it's "last good year" (but we've always loved the city, cracks and blemishes and all). After that World's Fair was held on this park which spans the two islands of Île Sainte-Hélène and Île Notre-Dame (the latter built from the excavation of city's metro system), it left behind many relics which still stand today: Pavilions from different countries (the French and Québec pavilions form the Montreal Casino) and the geodesic dome of the Montreal Biosphere (previously the United States pavilion), the La Ronde amusement park and the city's largest outdoor concert venue. No summer in Montreal is complete without paying a visit to this park at least once to visit one some previously unexplored corner.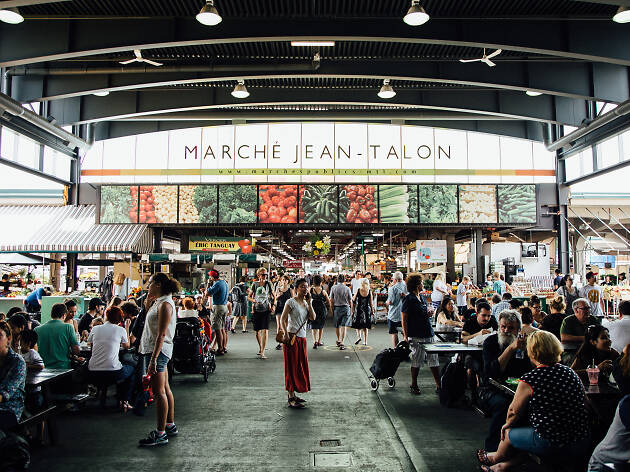 Photograph: Kelly Jacob
Montreal's dining scene is a regular celebration of its province's wealth of superb produce, and farmer's markets like this one are where the best chefs come to pick what's in season. Opened in 1933 in Little Italy, it's open every day of the week throughout the year. The best time to visit is in the summer, when vendors go beyond its central chalet and sell food straight from the soil or branch. The market's cornerstone boutiques include fishmongers, butchers, cheese hawkers, spices, fruits, veggies and a selection of great restaurants. Our top suggestion's dropping in for a snack you can bring to the park alongside some wine or beer.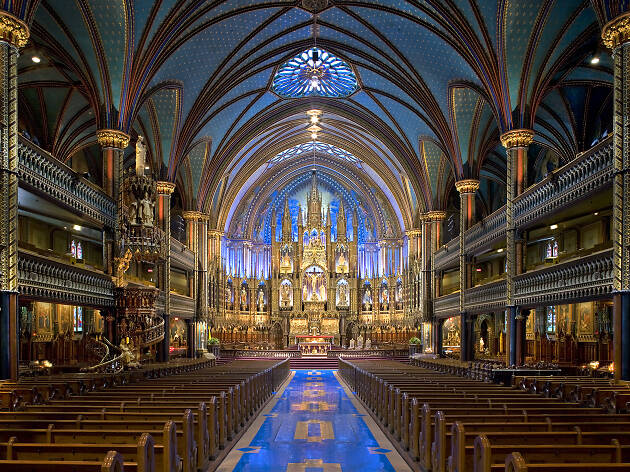 Photograph: Stéphan Poulin
8. Notre-Dame Basilica of Montreal
Paying a visit to the grandeur of this Roman Catholic church built in the mid-1800s is a must for anyone walking the streets of Old Montreal; if you can get in, that is. Around 11 million people visit Notre-Dame every year, but there's usually space on any given tour outside of peak tourism months in the summer. Many visit this Gothic Revival specimen for its stone and glass beauty, organ performances made on its 7,000-pipe organ or the light and sound shows that take place every week.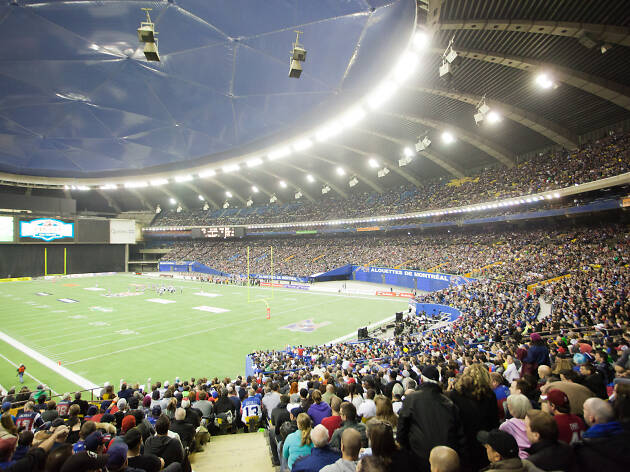 Photographer: Jean-Francois Hamelin/Alouettes
Like any city that gets chosen to host the Olympics, Montreal had to prep as quickly as possible. Part of that hustle resulted in this stadium being built in 1976 for that year's Summer Olympics. The largest in the country by seating capacity, these days it's used for baseball exhibition match-ups, monster truck rallies, soccer and football games, all of which make for an awesome time out. It also offers excellent views of the city from the Montreal Tower attached to it, a 574-foot tall inclined structure (the world's biggest of its kind!) with a top floor accessible via an elevator ride. It's not free to go up, but once you're there, you'll find it was worth shelling out for it.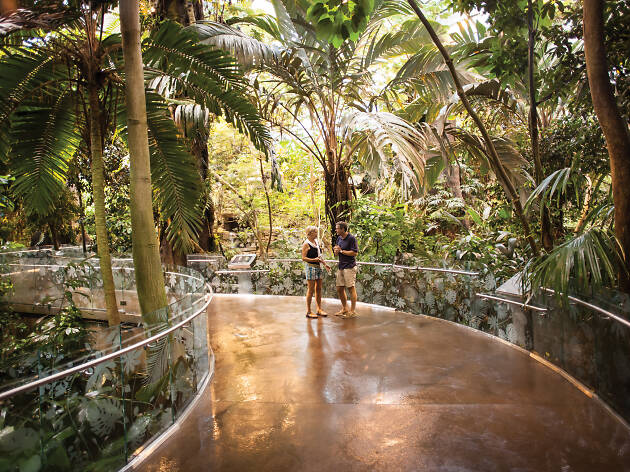 Photograph: Commission canadienne du tourisme
The 1976 Summer Olympics may have come and gone in the blink of an eye, but the event did leave this combined velodrome and judo facility, converted into an indoor nature exhibit in 1992. Now it hosts a zoo structured by four different ecosystems for visitors to walk through: The Tropical Forest, the Laurentian Forest, the Saint-Lawrence Marine Ecosystem and the Sub-Polar Region. With over 4,000 animals to check out, a visit here can easily make for a full day of activities, but paying a visit to its neighbouring Rio Tinto Alcan Planetarium shouldn't be missed. (Note that the Biodome is currently closed until December 2019 for renovations)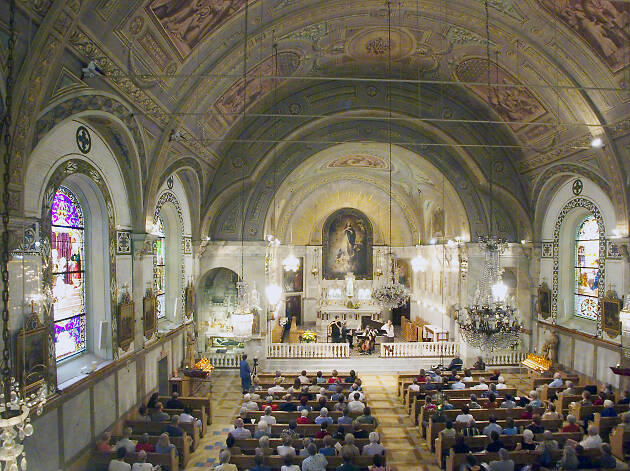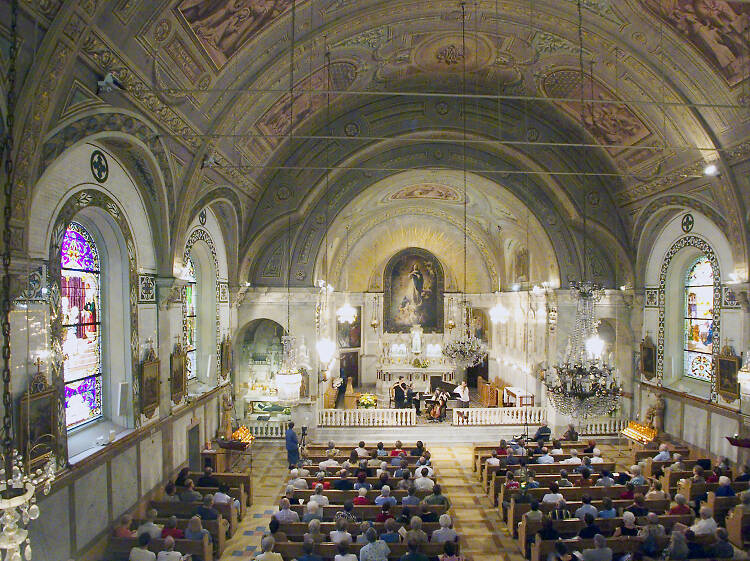 Photograph: Marguerite-Bourgeoys Museum and Notre-Dame-de-Bon-Secours Chapel
11. Notre-Dame-de-Bon-Secours Chapel
One of the city's oldest churches, this chapel dates back to 1771 with a foundation that dates back to 1673. It's a bit of a hidden gem when compared to the huge relics of Expo 67 or cultural hubs, but it's got plenty to contest a position on our list: The Marguerite Bourgeoys Museum and its meticulous dioramas detailing the life of its namesake nun are one thing, but a climb up its spire for views of Old Montreal are worth a visit alone. That, and the church features numerous wooden boats hanging from its rafters, decorations that were commissioned by sailors as thanks for safe passage in the 1800s.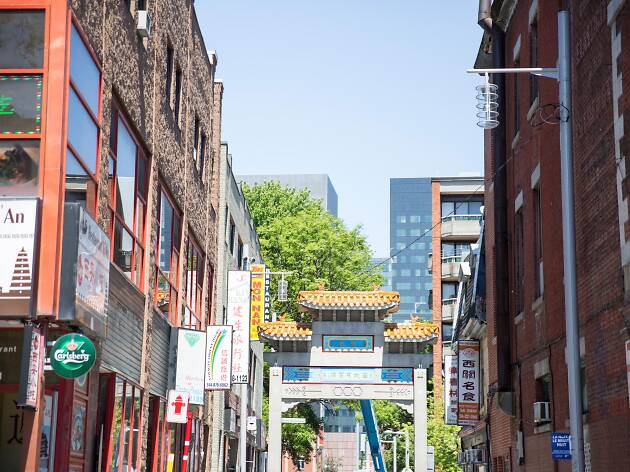 Photograph: Marie Deschene
No city's complete without one: Officially established in 1902, Montreal's Chinatown is where locals and tourists alike gather to eat buffets' worth of excellent food and shop for groceries and goodies. What started as a community of laundromats in 1877 has become a common exploration point in the city. Pass through any one of its paifang gates at every compass point and walk through, ducking into any shop or restaurant that catches your eyes. Some of the best Chinese eateries in the city can be found here, and it's especially fun to see come the Chinese New Year celebrations.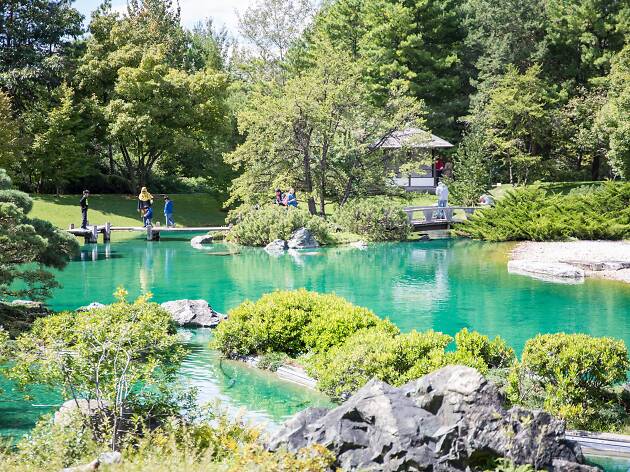 Photograph: Marie Deschene/Tourisme Montréal
Montreal goes through an amazing transformation as it gets closer to end of spring and beginning of summer, when our city's gray and frozen streets turn green. No place is better to take in this abrupt change than at the Montreal Botanical Gardens, which hosts tens of thousands of species of plants. Since opening in 1931, this Art Deco-style institution has grown to include amazing themed gardens—Chinese, Japanese and First Nations for example—in addition to its greenhouses. Other highlights include the Insectarium, but make sure to grab a selfie next to the bronze lion sculpture Lion de la Feuillée, donated by the city of Lyon on the city's 350th birthday, before you go.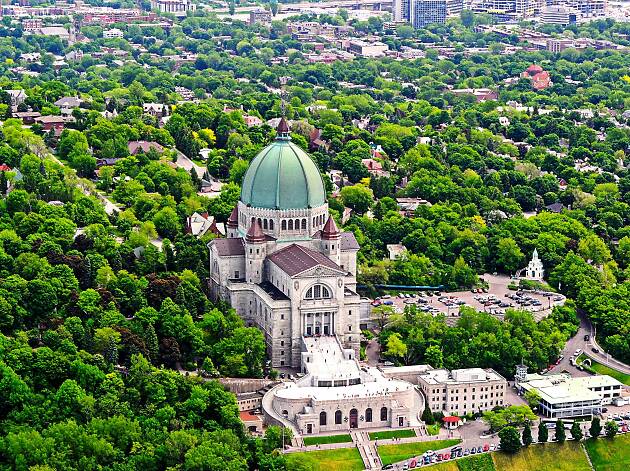 Photograph: André Jodoin
14. L'Oratoire Saint-Joseph
Canada's largest church with one of the largest domes in the world. Whether you're approaching Montreal from land or air, it's hard to miss this landmark on the side of the city's central mountain. Finished its construction in 1967 (it started in 1904 with a small chapel), this was the church of Brother André Bessette, a miracle worker said to have had the ability to heal what ailed pilgrims who climbed its 283 steps. Brother André's heart is on display in the church's museum, as are hundreds of discarded canes. Apart from this oratory's stature, the views to take in from its highest steps are remarkable.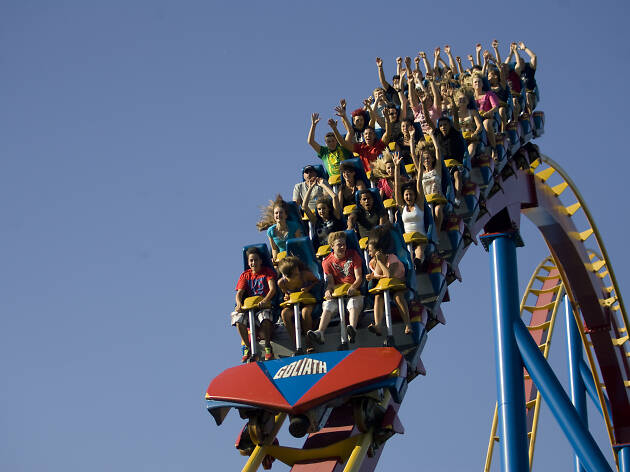 Photograph: La Ronde (Membre de la Famille Six Flags)
What started as an entertainment complex during Expo 67 is now Canada's second largest amusement park, home to roller coasters, thrill rides, attractions for families and a wealth of shows, some which date back to the beginning of the park. While it's chiefly a great spot for adrenaline junkies in the city, there are plenty of other ways to get your kicks here, especially when the park is host to L'International des Feux Loto-Québec, an international fireworks competition where 'pyromusical' shows are given to compete for bronze, silver and gold medals. Our personal favourite time of year to go is during Halloween when the park rolls out four haunted houses and creepily costumed performers are walking around.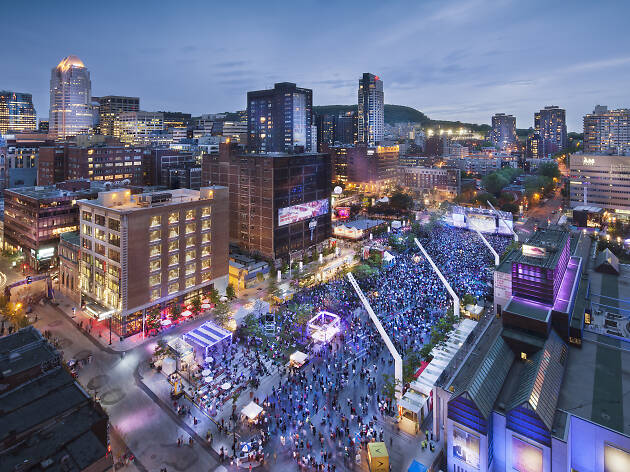 Photograph: Partenariat du Quartier des spectacles, Stéphan Poulin
16. Quartier des Spectacles / Place des Festivals
Less of a specific landmark and more of a collection of them, this downtown area of Montreal is a major cultural hub of the city no matter the time of year. While it gets the majority of its hype from the biggest festivals—Just for Laughs, the International Jazz Festival, les Francofolies—it's also an area where visitors can access theatres, the Montreal Symphony House, the national library, museums upon museums and more. In order to experience the biggest acts from the city at the height of their craft, you come here.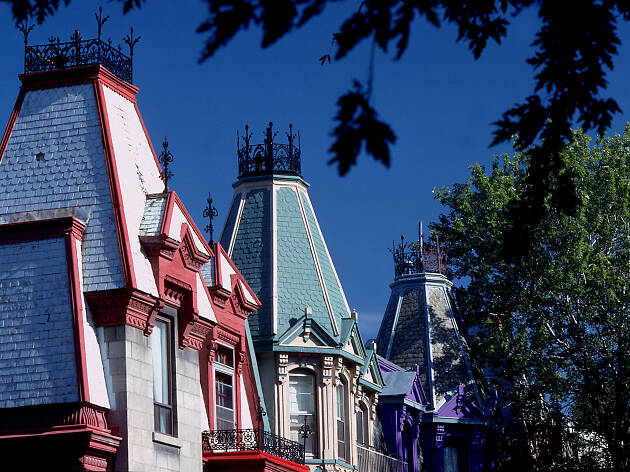 Photograph: Canadian Tourism Commission/Pierre St-Jacques
One of the most iconic neighbourhoods of the entire city, it's one of the best places to amble about and take in a real slice of Montreal life. It includes addresses where you'll get the city's most iconic food, fascinating Victorian-style architecture and signature spiral staircases, numerous ethnic communities—most notably Portuguese, Greek and Jewish—and gatherings of artists, parks to lounge in and one hell of a nightlife experience on Saint-Laurent Boulevard. If you're looking for where to stay in Montreal, the Plateau definitely acts as a one-stop-shop for the fullest experience possible. First-timers are recommended to pick one of the following streets and just starting combing through it: Saint-Laurent, Saint-Viateur, Fairmont, Rachel, Duluth or Saint-Denis.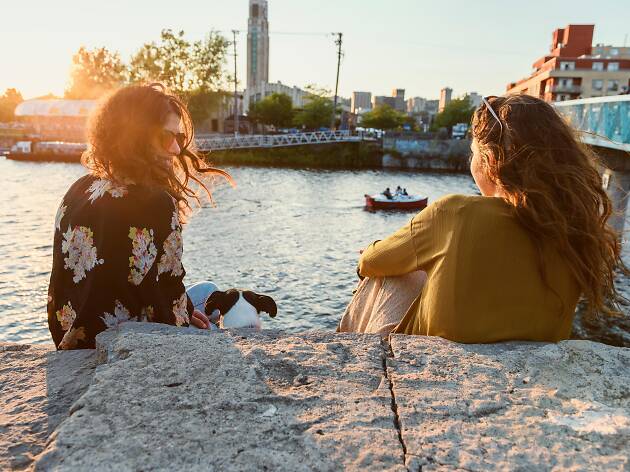 Photograph: Daphné Caron
A full day's worth of cycling or waterside lounging are waiting for you at this national historical site that stretches through the island's southwestern corner. At 14.5 kilometers long, a trip along its whole length takes visitors through different faces of Montreal, from the history of Old Montreal to the factory-riddled Saint-Henri. The best starting point for visits is either at the information center in the borough of Lachine or at Atwater Market where swan boats and electric-powered motorboats can be rented.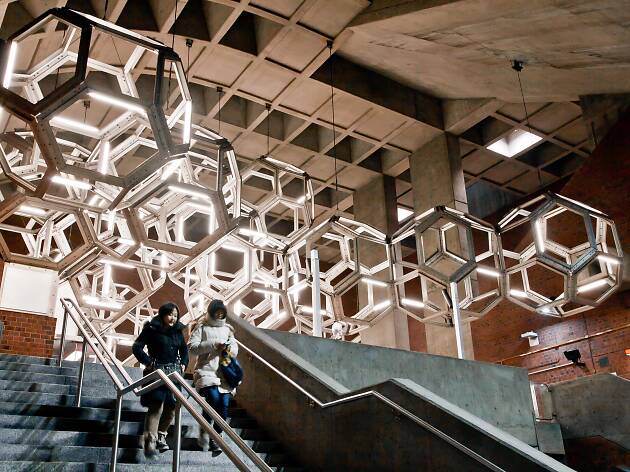 Photograph: Sophie Bertrand
It's used so often to get around that we sometimes forget the Metro's a pride and joy of the city since it was first fired up in 1966. With a ridership so big it's one place behind New York City, stations that are individually designed and decorated by different artists and a growing network (let's see that pink line!), it's definitely one of the cooler things about Montreal. We suggest you just cruise on it for a day, people-watching and hunting down the public art installed in the system's nooks and crannies.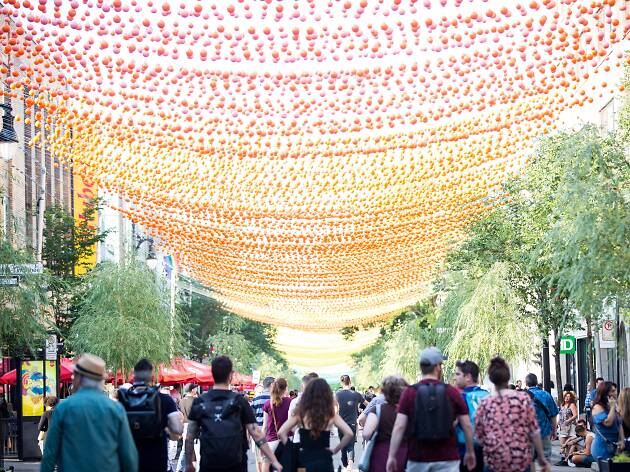 Photograph: Susan Moss
This area has been historically home to gay establishments ever since 1869, starting with a small cake shop. Now it's the site of bars, clubs, restaurants, dog groomers—you name it—that are all notably LGBTQ-friendly. Sure, there's the annual Pride Festival where cultural dignitaries gather to celebrate their identities and protest, but that vibrancy carries on throughout the year in the form of a superb nightlife and easygoing vibes. Summer's the top season to visit, when its main strip of Sainte-Catherine becomes a pedestrian street festooned in a rainbow of strung balls and the park Place Émilie-Gamelin becomes an outdoor beer garden and performance venue under the name Les Jardins Gamelin.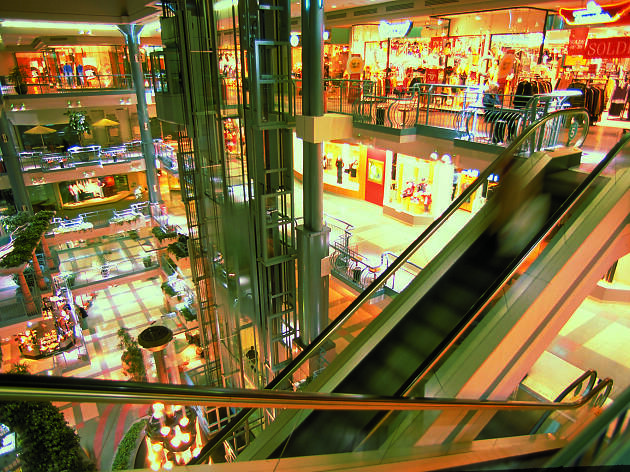 Photograph: Tourisme Montréal/Daniel Choinière
While it's called a 'city', think of it more as a twisting and turning web of tunnels that together are 32 kilometers long, connecting a huge swath of downtown, keeping us warm during the winters or cool in the summer. Over half a million people are walking through it every day for business and pleasure, but don't overlook what visitors can get out of it: Access to museums and universities, performance centers, malls upon malls, restaurants (including our own Time Out Market in late 2019) and festivals like Art Souterrain, when installations are put up for a one-night-only exhibition by local and international artists.
More of the best things to do in Montreal
Maximize your dime and time with the best cheap things to do in Montreal, from arts and culture to food and drink. Here's our list of our favourite ways to spend time in Montreal without spending too much of your hard-earned cash.
Here's your list of essentials for the best things to do in Montreal, from fantastic attractions to cultural powerhouses.