Today marks the opening day for Bazart, a new restaurant and gallery hybrid that combines a full-service, open-fire Mediterranean dining experience alongside cocktails from a multi-level bar with two galleries—Canada's first NFT gallery from 0x Society on the inside, and an open-air gallery operating outside.
View this post on Instagram
Massive in its scale but intimate with speakeasy vibes, the Bazart concept is taking over the New City Gas nightclub—found inside of a heritage building from 1863—in Montreal's Griffintown neighbourhood. Styled after the experiences travellers can find on the Greek island of Mykonos, in Ibiza and Tulum, Bazart's marketing director Ali Ma says it's designed to be a way for Montrealers to travel without leaving the city.
"The New City Gas team wanted to change their whole perspective, so this became a way for us to collaborate," Ma explained to Time Out. "The venue inside will come back, shows will come back after COVID… It normally takes two years to do a project like this, we did it in three months. It was a roller coaster of emotion, but we're so happy about this place."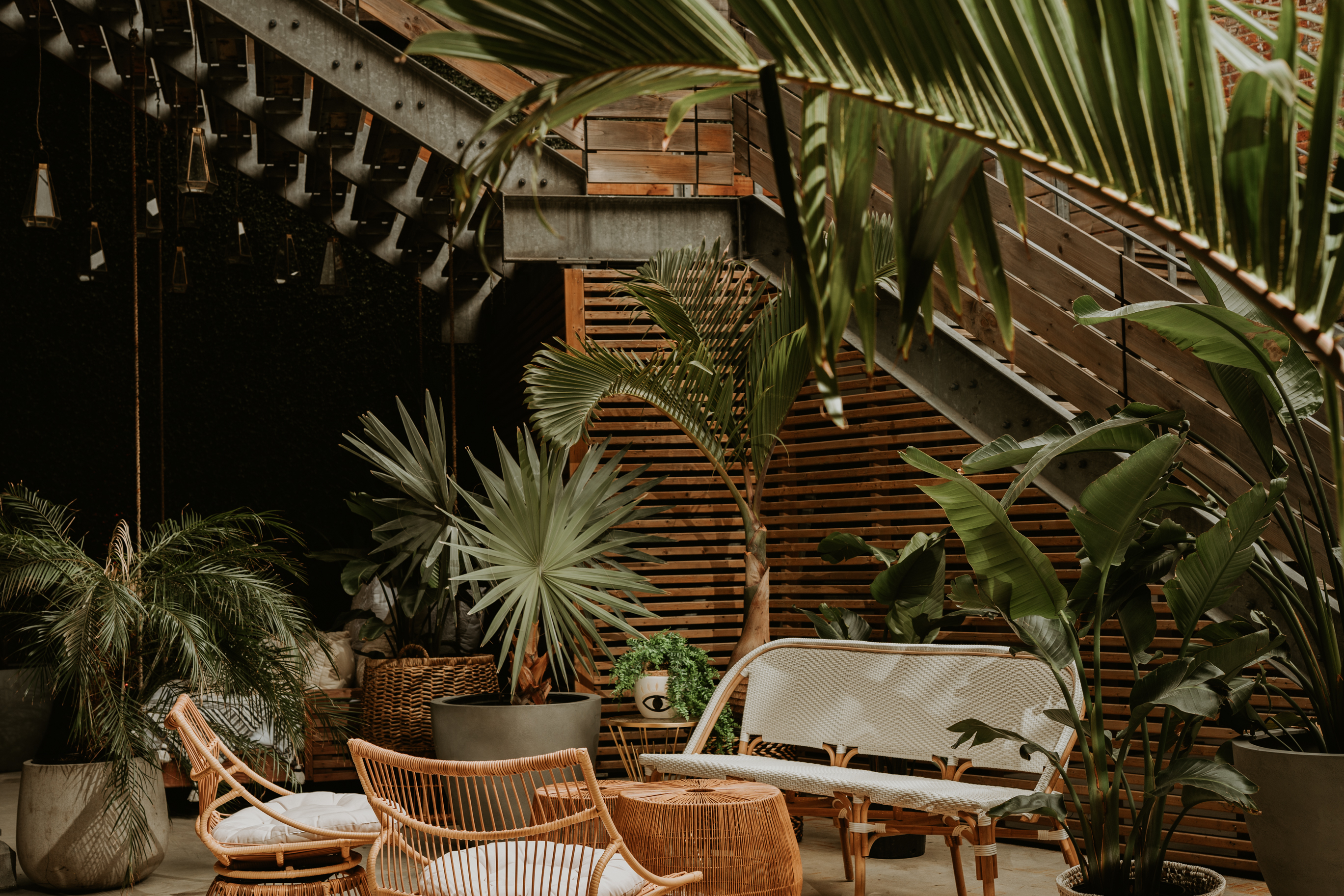 Guests simply reserve a place for themselves for the night, drinking on the outdoor terrasse with cocktails, wine and other drinks curated by sommelier Maxime Laliberté (Maison Boulud) and mixologist Laurence Picard (Nectar & Co.) while they wait for their table at the space's Mediterranean restaurant focused on mezze plates and charcoal-grilled food. There, the idea is to load a table up with mezze like labneh, muhammara, and hummus before moving on to grilled lamb chops or whole grilled fish—a menu put together by Massimo Piedimonte (previously of Le Mousso) as a consulting chef, acting chef Athiraj Pharsavath (Mercuri), and Guillaume Daly (Soubois).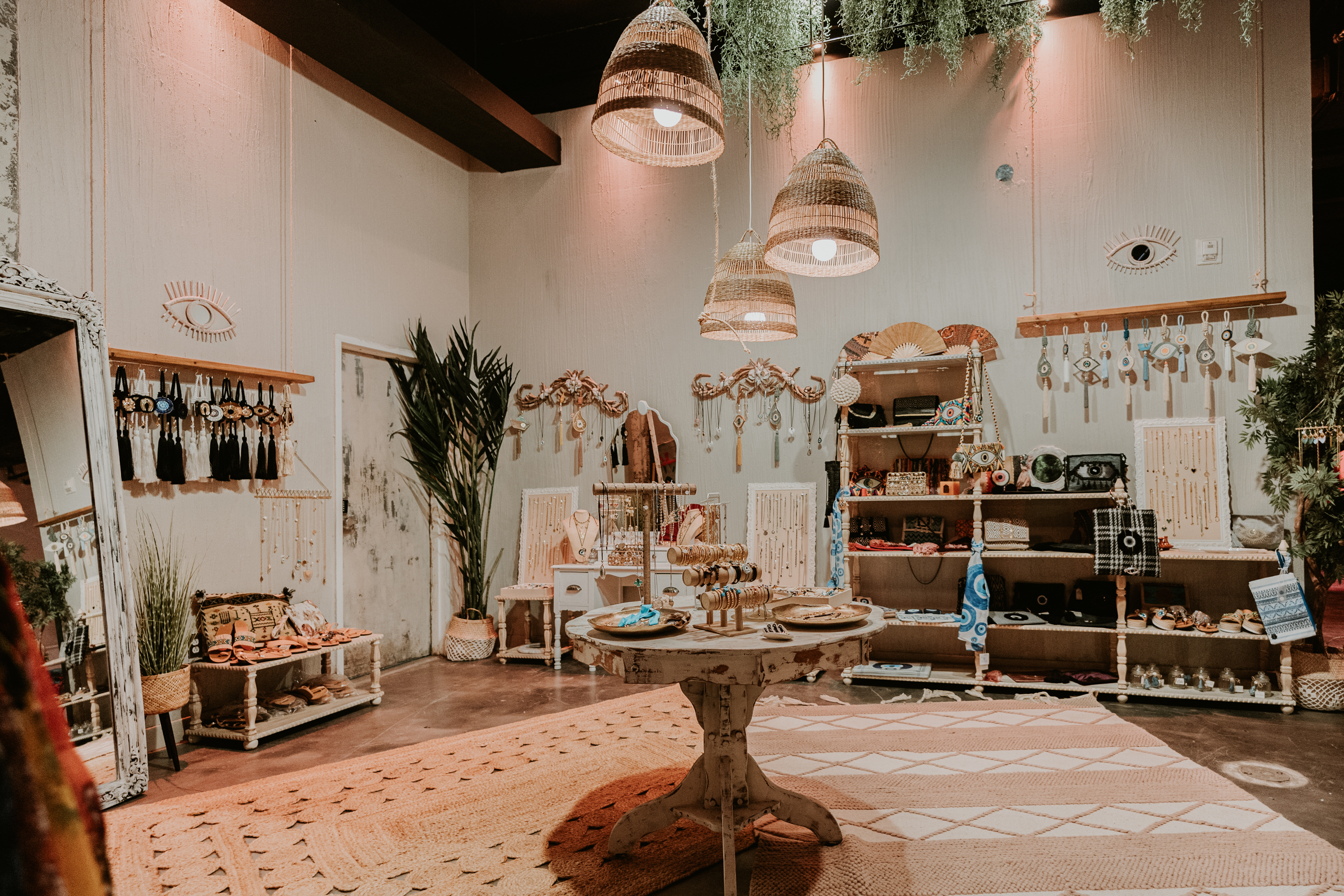 That's just the start: Guests who wander around Bazart will come across Canada's first NFT gallery and crypto art centre—a gallery of digital art that's shown on screens the same way paintings are framed—from 0x Society. With its design, it's an 'anti-gallery' where people can lounge and learn about the art while grabbing a drink or take a guided tour.
"Digital art has been a thing since the 90s, but artists couldn't prove which file was the original," explains Yannick Folla, who cofounded the gallery with Bianca Lessard. "We're a gallery, but we're much closer to a museum experience. We want people to leave with a passion for digital, or at least an understanding that this medium should be considered as important as contemporary (analog) art."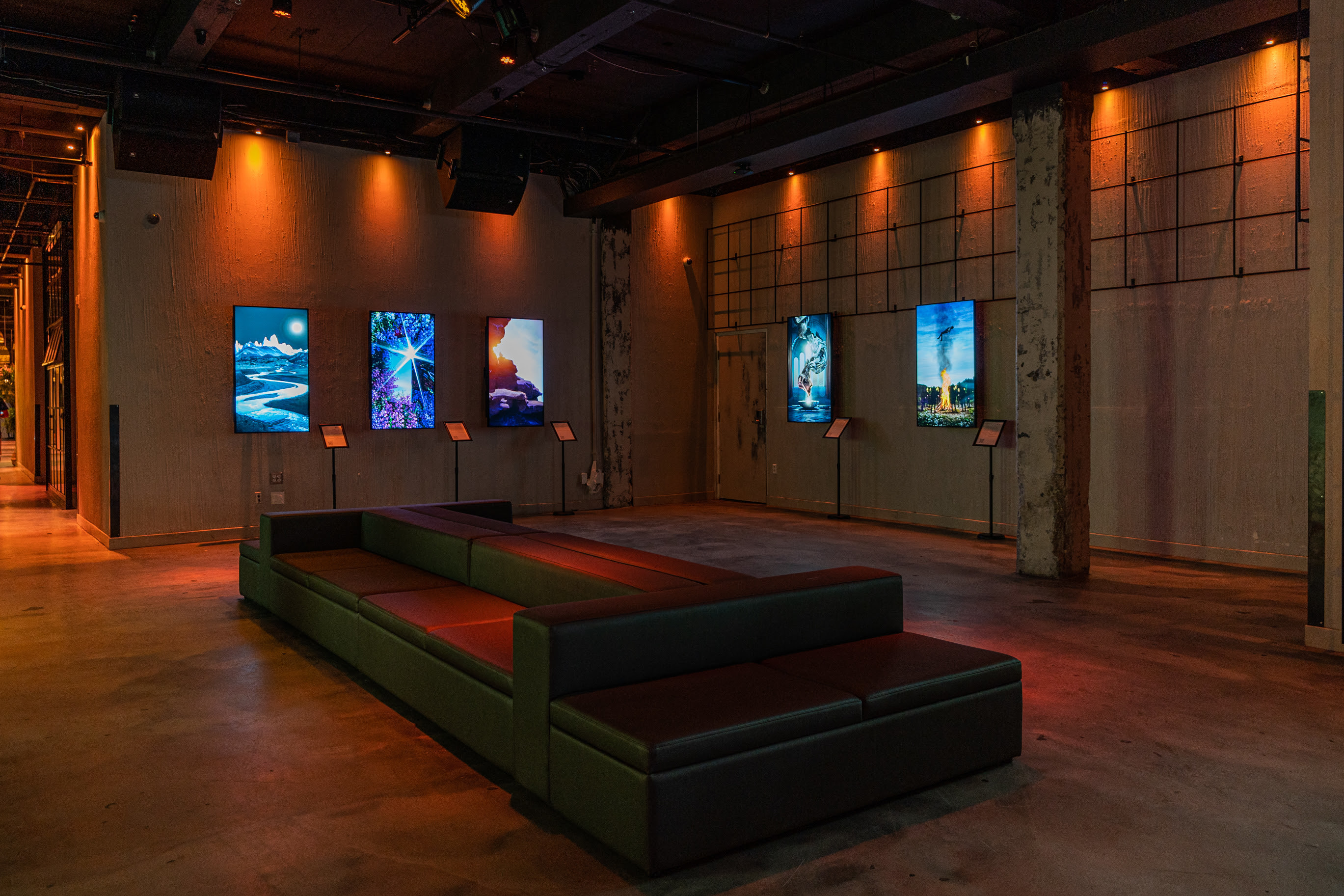 The pieces on display inside 0x Society—coming from video game designers and graphic artists from Montreal and beyond, for example—are themed after the summer solstice, and range from $4,000 to $17,000. As for those that doubt the impact NFT art has on today's imagination Five of the twelve on display right now have already been sold. The art will change every two months.
Outside, it's an open-air gallery that's been curated by Station 16 Éditions and Galerie S16, combining framed pieces and huge what-pasted murals that are actually for sale—what Montrealers and other visitors will see when they visit are reproductions to give people an idea of what the art looks like.
"It's 24/7, open to the public," explains Station 16's artistic director Adam Vieira. "If there is an interest in buying the work, there are QR codes to connect you with a salesperson next to each piece… It gives people an opportunity to see art in person without masks."
Bazart is located inside New City Gas (969 Rue Wellington), open from Wednesday to Sunday from 5 p.m. to midnight—reservations for the bar, restaurant, and NFT gallery can be made via Bazart's website. No reservations are needed for the Bazart market or the open-air gallery.
The latest from Time Out Montréal
- Here's why we'll be eating these donut grilled cheese sandwiches all summer

- NDG can say aloha to Kama'āina Experience, a Hawaiian-style poke pop-up, this weekend

- Casa Kaizen's creations are Montreal's most innovative vegan dishes to date

- Montreal gets an uptown slice of NYC with Bodega MTL, a new coffee shop in Griffintown

- Quebec just launched a "vaccination lottery" with prizes as high as $1 million