They're painting murals and designs on our buildings, our roads, our schools, our basketball courts. Any Montrealer who walks their city's streets has probably seen their work on a flat, Montreal surface: As many as 30 of their cooperating artists were out painting three kilometres of Mont-Royal avenue when it was pedestrianized this summer.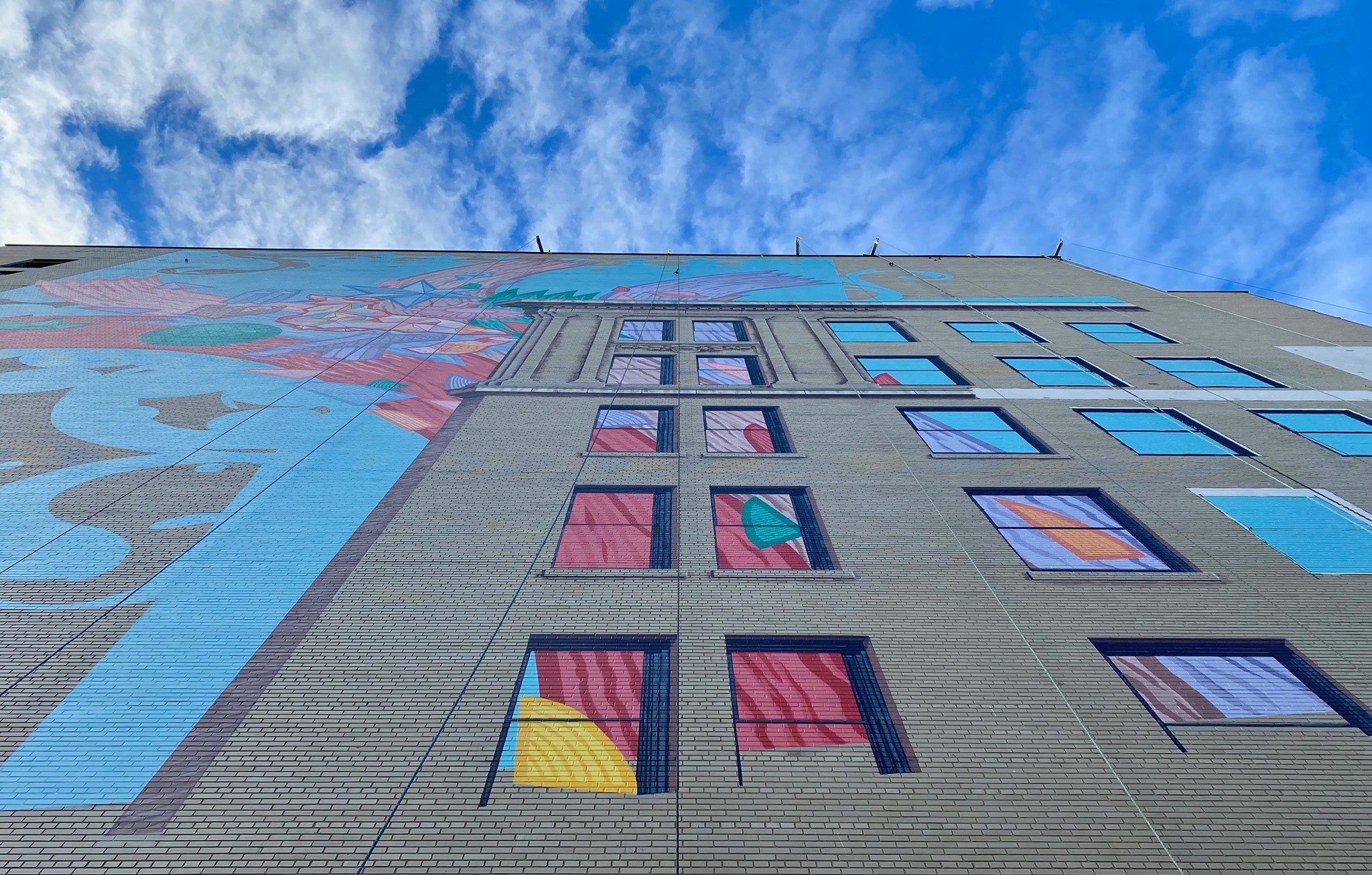 Projects like that—and many, many more like it—are because of the charitable non-profit organization MU. They've been on a mission to beautify the entire city of Montreal, one mural at a time, since 2007. Creating works that are by and for local communities with the city, Montreal can thank MU for producing more than 130 murals and more than 300 community projects across 17 of the city's boroughs, and they're doing a hell of a lot more than adding a fresh coat of paint.
"The goal of the project is to embellish and bring new life to the faded, neglected and/or graffitied walls of the city, thereby triggering other social changes," explains Elizabeth-Ann Doyle, the program's artistic and general director. "MU defines itself as a catalyst between the following key groups: Wall owners, companies wishing to financially support a mural, artists, residents, youth and various levels of government."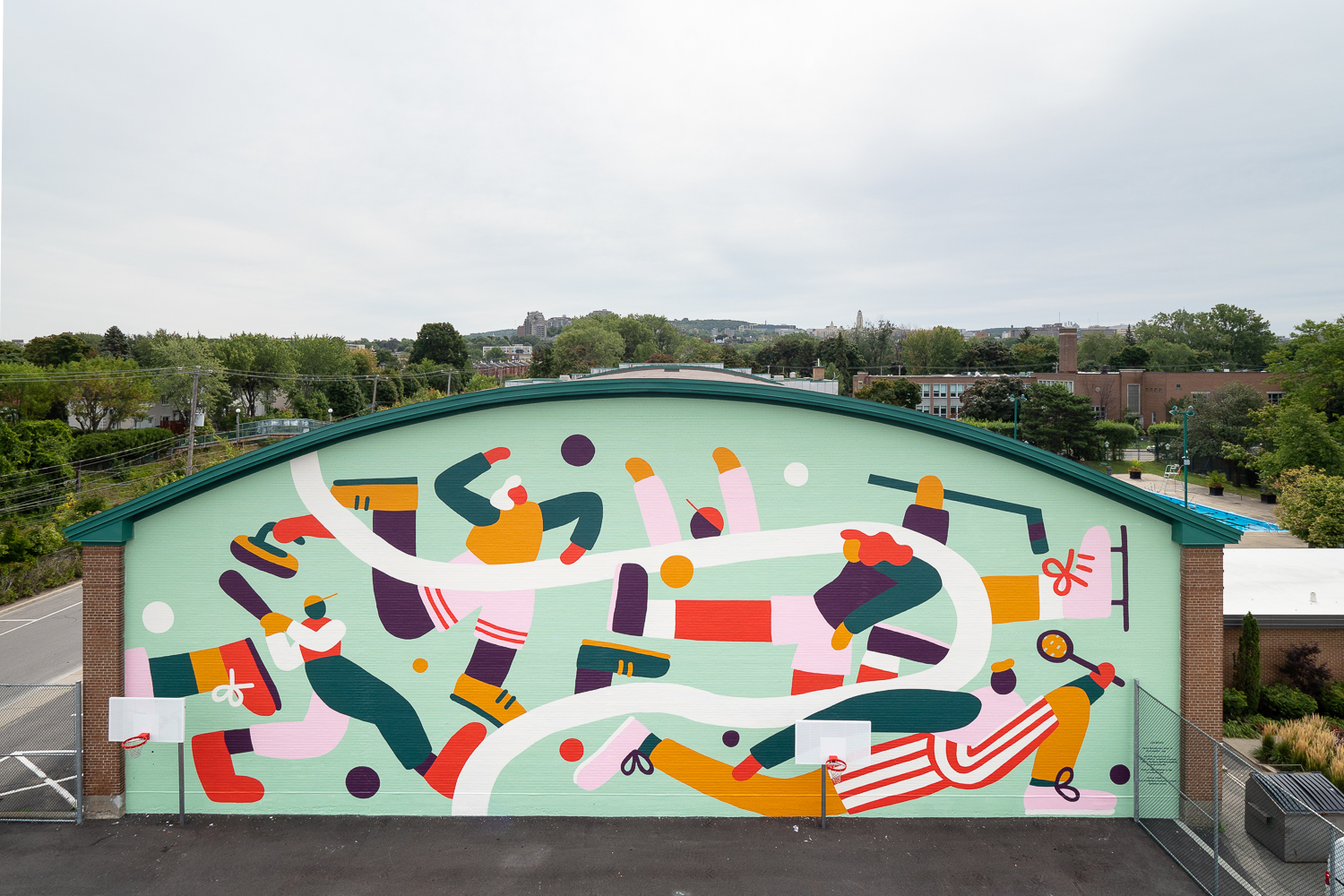 Inspired by a visit to Philadelphia, Doyle and her co-founder Emmanuelle Hébert saw how the city was coming to life through public art, and how it had a transformative impact. "We loved that art was used for social change," Doyle says. "We loved that murals united artists and communities through a collaborative process, rooted in the traditions of mural-making, to create change." They brought the model to Montreal, and named it MU to not only evoke both MUseums and MUrals, but to play on the word mue (meaning rejuvenation in French), like the shedding of an old skin.
It all comes down to two things: Supporting the arts and contributing to social development.
Support the arts, beautify the city
Supporting the arts achieves a beautification process that establishes Montreal as an open-air museum, and "this corresponds to the objectives set out by the City of Montréal in an effort to brand itself and reinforce its image as a 'Cultural Capital'", says Doyle. MU isn't not exclusively local, but 90% of its roster of contributors are of the city. "We work as much with artists from Montreal as with international artists," she says. "We try to invite a few international artists per year to come paint a wall in Montreal, and they can also mentor our young emerging muralists in training."
Montreal promotes culture as its identity, so it's an amazing playground to explore, create and produce art.
As for what makes this city capable of producing so much public art? "Montreal is a city known for its cultural vitality," Doyle says. "Montreal promotes culture as its identity, so it's an amazing playground to explore, create and produce art."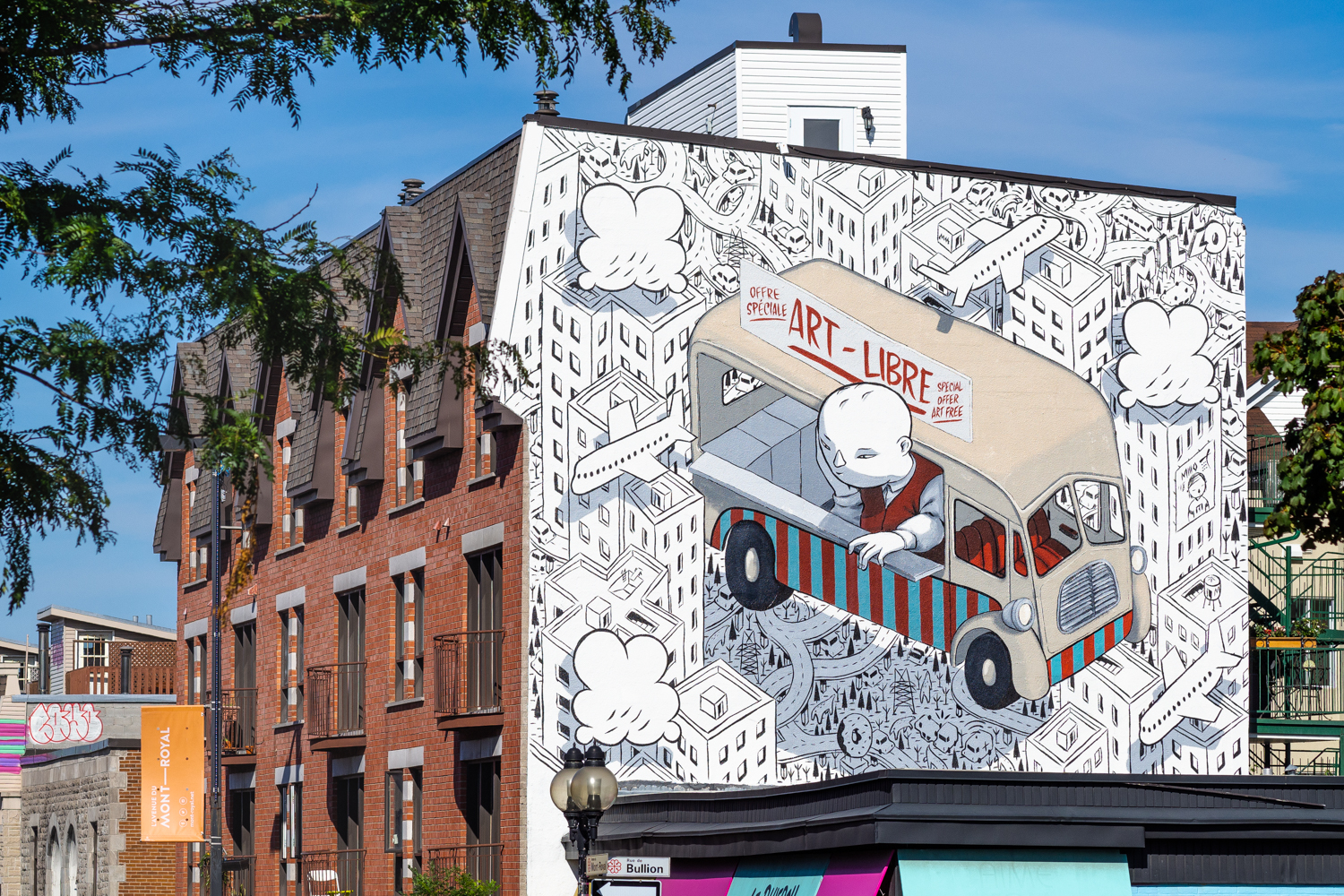 Being a part of your city through art
By working with local communities, MU helps communities have input in their own local development, to improve their quality of life, to revitalize their neighborhood, to teach some civic education through active involvement, and to help residents in reclaim their community with a sense of ownership.
"Each time a mural is produced, an artistic workshop is organized in parallel with the youth of the neighborhood," Doyle explains. "For example, we offer painting and screen printing workshops, and the creation of collective wall works on wood panels."
MU aims to make art accessible to all and allow the triggering of a social transformation.
They also carry out projects directly in the areas frequented by teenagers, like schools and youth centres. "We invite them to discover the stages of the process of making a mural by participating in storms of ideas and painting alongside the artists," Doyle adds. "Each year, the organization oversees an artistic mentoring program allowing visual arts students to take up the position of assistant muralist during the summer season."
While MU reaches out to local youth organizations, teachers can always invite MU to their schools, and social workers from youth centres, city park animators and cultural organizers can contact them to get involved. Any owner of a wall can also contact them and offer it up as a canvas for an artist.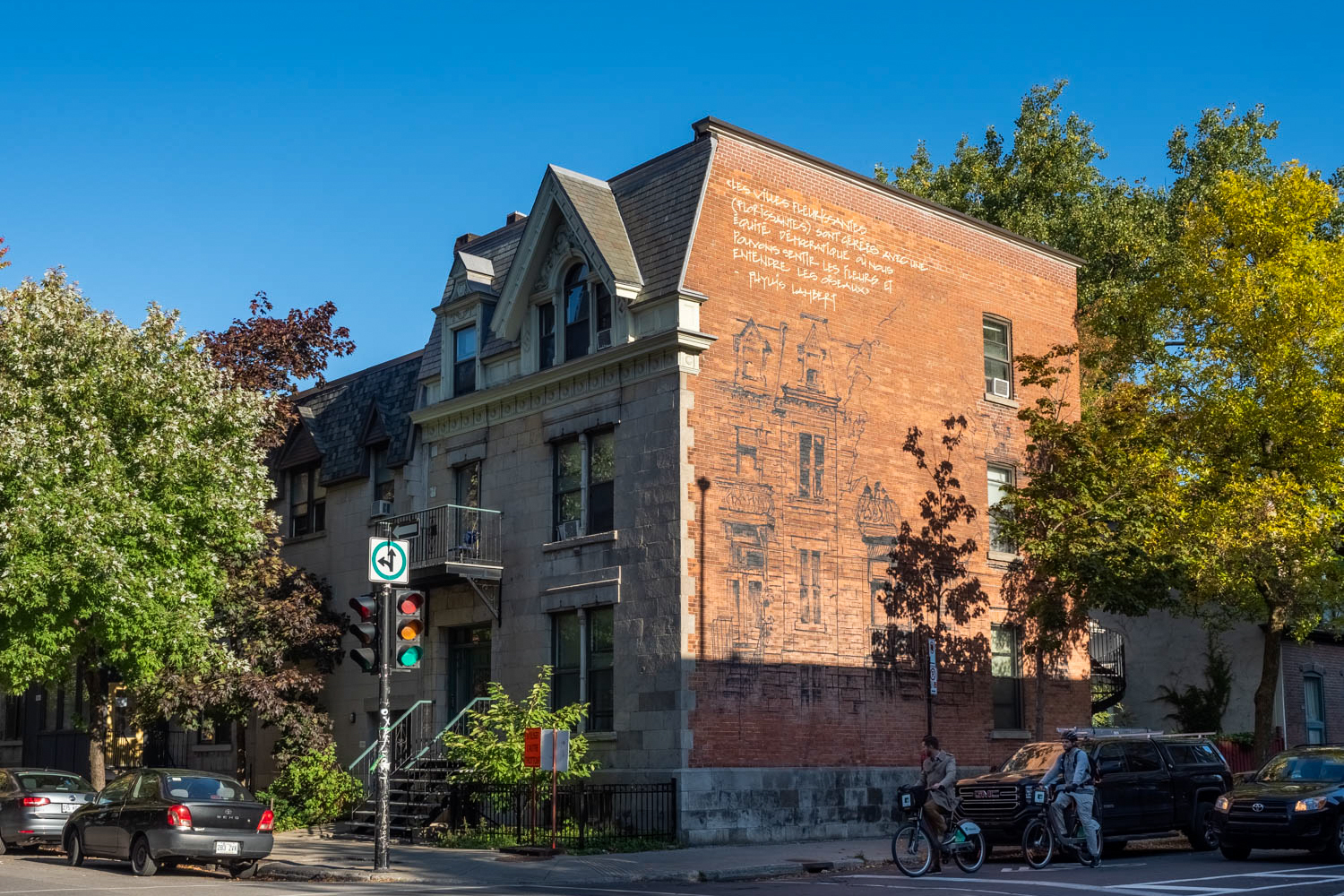 So what does MU see in Montreal's future; for every wall to be painted? Its metro cars? Where's the limit? What will the city's ongoing open-air art gallery look like in, say, 2050?
"We imagine a city where urban development projects are carried out in a concerted manner, with communities, commercial and cultural partners working together to create public urban spaces that include both (mural) art, environmental awareness, creative and sustainable urban design practices for the benefit of all," states Doyle.
Anyone who wants to get involved can contact MU directly here, and find out more about them through their website. Keep an eye out for their next project, a mural of Nelson Mandela's visit to Montreal 30 years ago, located on a side wall of Union United Church next to Lionel-Groulx metro station in Little Burgundy.
This interview is part of an ongoing series from Time Out Montreal entitled Future Cities, Now! in which we look into what surprising innovations, creative ideas and amazing thinkers are creating a better future for Montreal.
Think you know someone who should be featured? Fire off an email to us, and stay up to date on everything we cover in Montreal by following us on Facebook, Instagram and Twitter.
Most popular on Time Out
- UNIQLO's biggest store in Canada opens in Montreal tomorrow—here's a sneak peek (PHOTOS)

- Montreal can become a self-sustaining, hyper-local city ecosystem of farms and gardens: Here's how.

- This pop-up van in Montreal delivers botany and gastronomy to your door

- Montreal unveils its design for an urban forest in the middle its downtown core

- The US-Canada border will remain closed to non-essential travel until November 21