Old Montreal just got a fresh trap line on a menu full of East Coast lobster and other seafood all year-round with Pincette, which cracked its claws for the first time this past Tuesday, August 3. Combining a full raw bar with all kinds of lobster dishes—lobster poutine, lobster bisque, lobster garnishes for cocktails, lobster rolls, lobster mac and cheese, you name it—it's a chic take on the seaside shacks that have popped up in the city previously.
Folks with seafood allergies need not apply.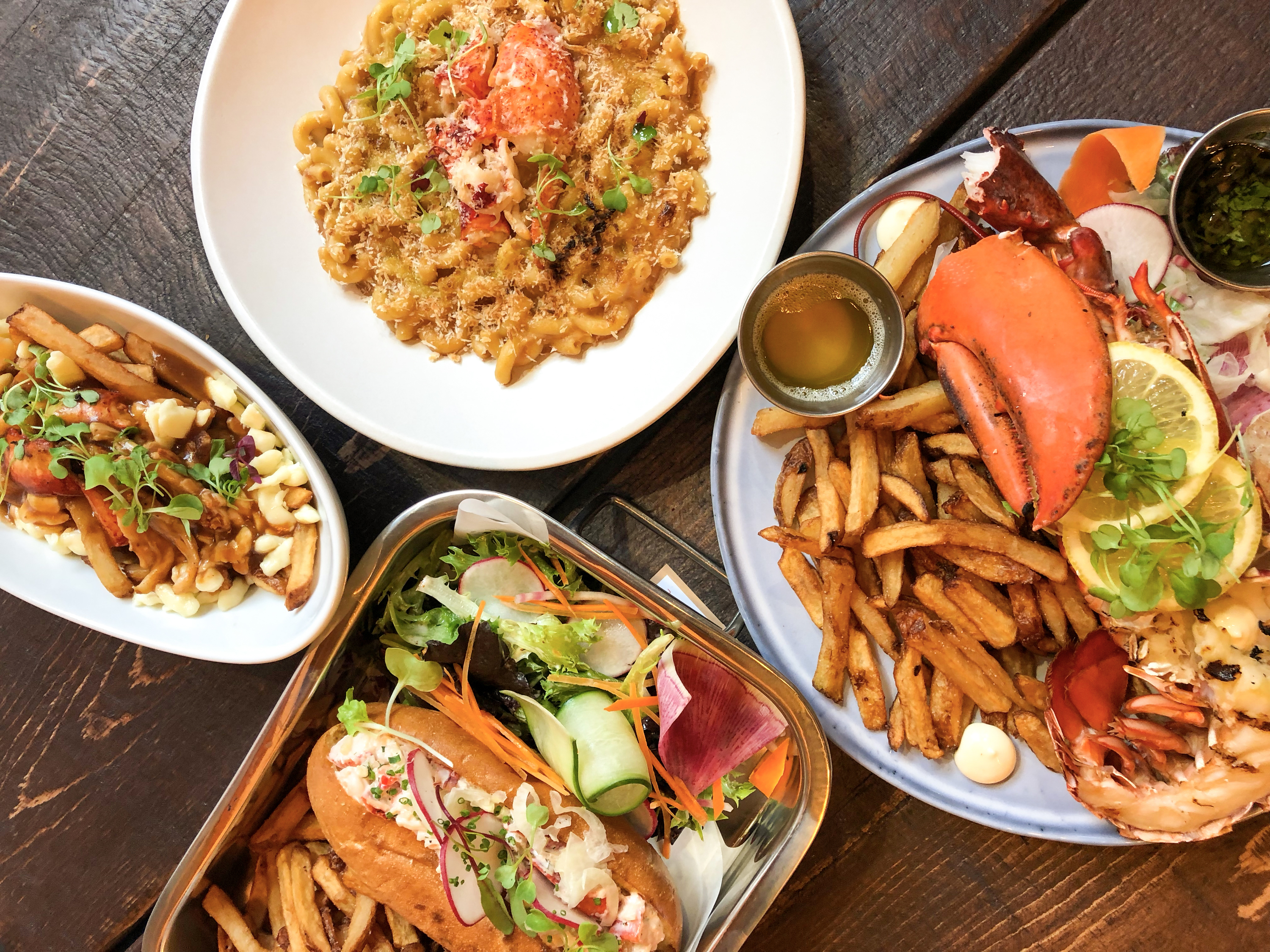 Open seven days a week for lunch, dinner, and takeout, we didn't even know it was possible to get your hands on this much lobster in Montreal, but go figure that it's on offer in Old Montreal. That said, lobster notoriously doesn't come cheap: Lobster rolls here will put you back $28 with lobster club sandwiches going for $22.
While lobster is the main name of the game at the restaurant, they've buttressed the selection with all kinds of seafood-forward dishes that range from accras and fish 'n' chips to linguine with clams and—we're assuming this is for the picky eaters who drop in—one cheeseburger option and a flank steak option.
View this post on Instagram
Pincette is located at 94 rue Saint-Paul East, open Wednesday and Thursday from 4 p.m. to 11 p.m. and Friday to Sunday from 3 p.m. to 11 p.m.; check out their menus and find more information on Pincette's website here.
The latest from Time Out Montréal
- An Asian night market full of street food is taking over Montreal's Chinatown, and admission is free

- Babacool, a Mediterranean oasis on the cheap, has opened up shop in Old Montreal
- Che bello! Little Italy's huge Italian culture festival, italfestMTL, start this weekend

- Here's why a recipe for butter chicken from 1984 is the best in Montreal

- Bars can now stay open in Montreal until 2 a.m.—here's where to drink that fun fact up