Mile End can boast a fresh spot for gourmet sandwiches and—when the conditions around the pandemic allow it—the site of a future wine bar with Beau Temps, where Montreal can pick up a selection of made-to-order sandwiches, sides and desserts alongside some curated wines to go.
Renovations had started in January 2020 with plans to open in March, but once the first wave hit the project's opening went on hold until it couldn't wait any longer. The project comes from chef William Cody and sommelier William Saulnier (a previous owner of Hoogan et Beaufort who joined Parasol's team in 2018) of the summer alleyway pop-up restaurant Parasol of five years and counting, and Peter Popovic of the nearby Magpie pizzeria and Sparrow bar.
Having opened this week on December 1, Montrealers can now dive into any one of the address' five sandwiches—brisket, a classic jambon beurre filled with ham from Aliments Viens and pickles, fried fish with tartar sauce as a nod to this past summer's lobster shack concept for Parasol (as Eater astutely notes), an egg salad option, and one with chicken liver pâté. These range from $10 to $14.
As for sides, the chef's put together a selection of three that go from $10 to $12 each—cauliflower coated in a cheese sauce, a radicchio and endive salad, and Pommes Dauphine (crispy potato puffs that mix mashed potatoes with choux pastry) with lemon mayo—along with strawberry and meringue, chocolate mousse, and cookies for dessert ($3.50 to $8).
View this post on Instagram
While the original plan was for a loud and convivial wine bar, that plan was on hold. "We're eager to work, and we want to be able to survive in this industry. Obviously dining rooms are closed—and they're likely going to be closed for a few more months, so we turned this into a takeout operation," Saulnier explained in an interview with Time Out Montreal.
The wine will still be available, however: Saulnier says there a focus on byodynamic and natural wines. "It's the stuff that I like to drink and talk about and sell," he says, noting that what's on offer is a reflection of what will be on the menu when Beau Temps can fully open. "Pretty much all of them have no added sulfites, really unique products" that are culled from eight to 10 different distributors. The price range for bottles will go from $35 to $65 in order to focus on an more accessible range among quality products.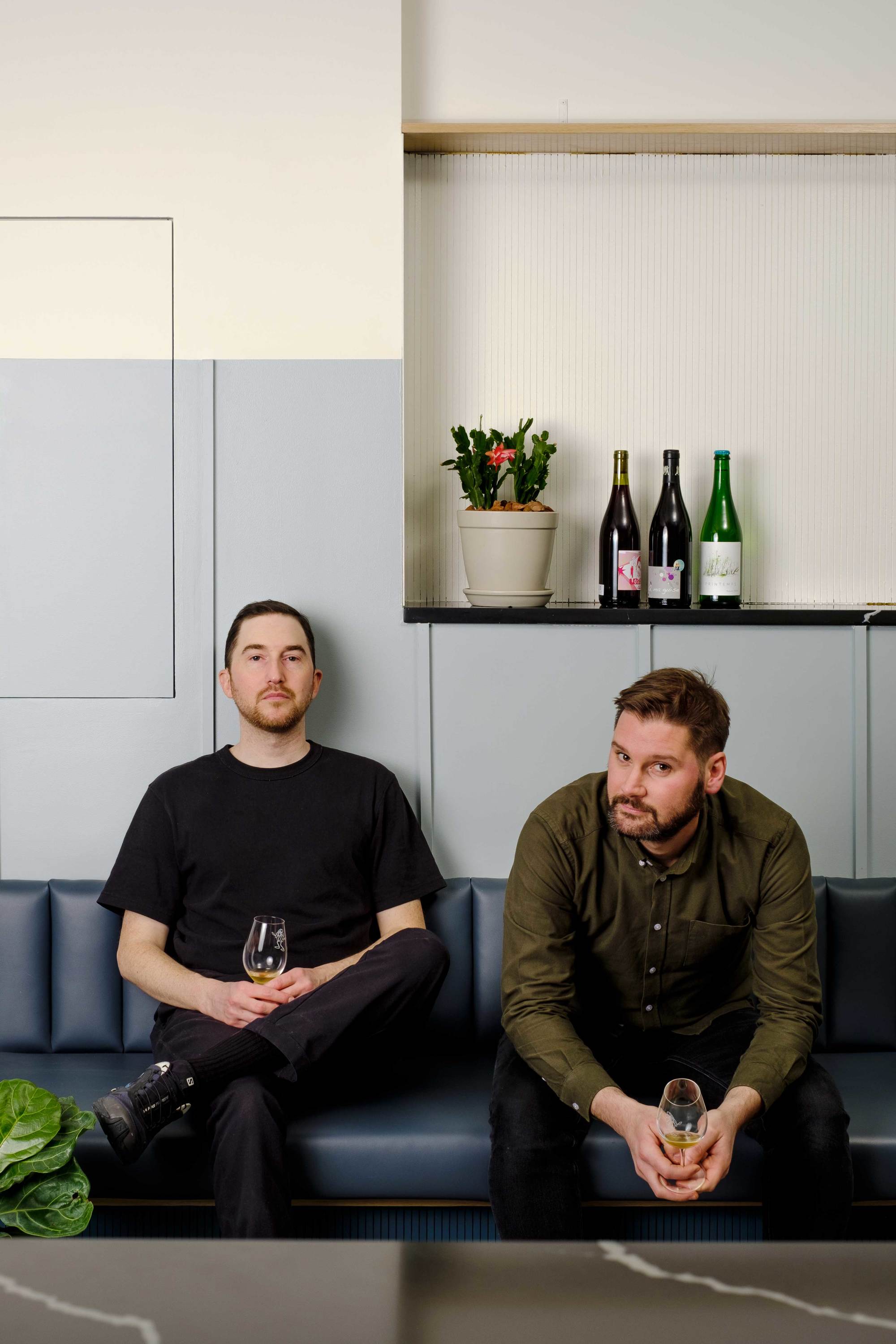 As for those who miss the tacos of Maïs? "It had to change. After seven years of running it, the team was less motivated with Maïs, and more excited about doing something more technical in terms of cooking, plating and style," says Saulnier. "Maïs was not as wine-oriented as I would've preferred, so we wanted to renovate the whole space and bring a great touch of comfort it, scrapping it for something entirely new."
Beau Temps plans to eventually offer delivery, just in time for colder months, so keep an eye on their website. For now, you'll need to go in person to get a taste via takeout.
Beau Temps is located at 5439 St-Laurent Boulevard, open Monday to Friday from noon to 8pm.
The latest from Time Out Montréal
- Montreal's chic SOUK is opening an all-new boutique space high above the city (PHOTOS)

- Check out these escape rooms in Montreal where you and some friends save Christmas

- There's a Christmas village of 25,000 lights opening up outside Montreal this weekend

- Montreal's got a new huge, three-floor vintage store with Floh Market, opening today

- This eco-friendly Christmas market from local makers in Montreal has a gift for everyone