Time to get your skates on!
From the best Christmas lights to the biggest downtown Christmas market, Montreal is going all out this winter.
Double the size of the The Rink at Rockefeller Center, the refrigerated ice rink at the Esplanade Tranquille—located at the intersection of Sainte-Catherine Street West and Clark Street—is 1,500 square metres of winter fun, and can accommodate up to 400 people.
​​Skate rentals, helmets, and padlocks, as well as skate sharpening services, are available on-site through Patin Patin.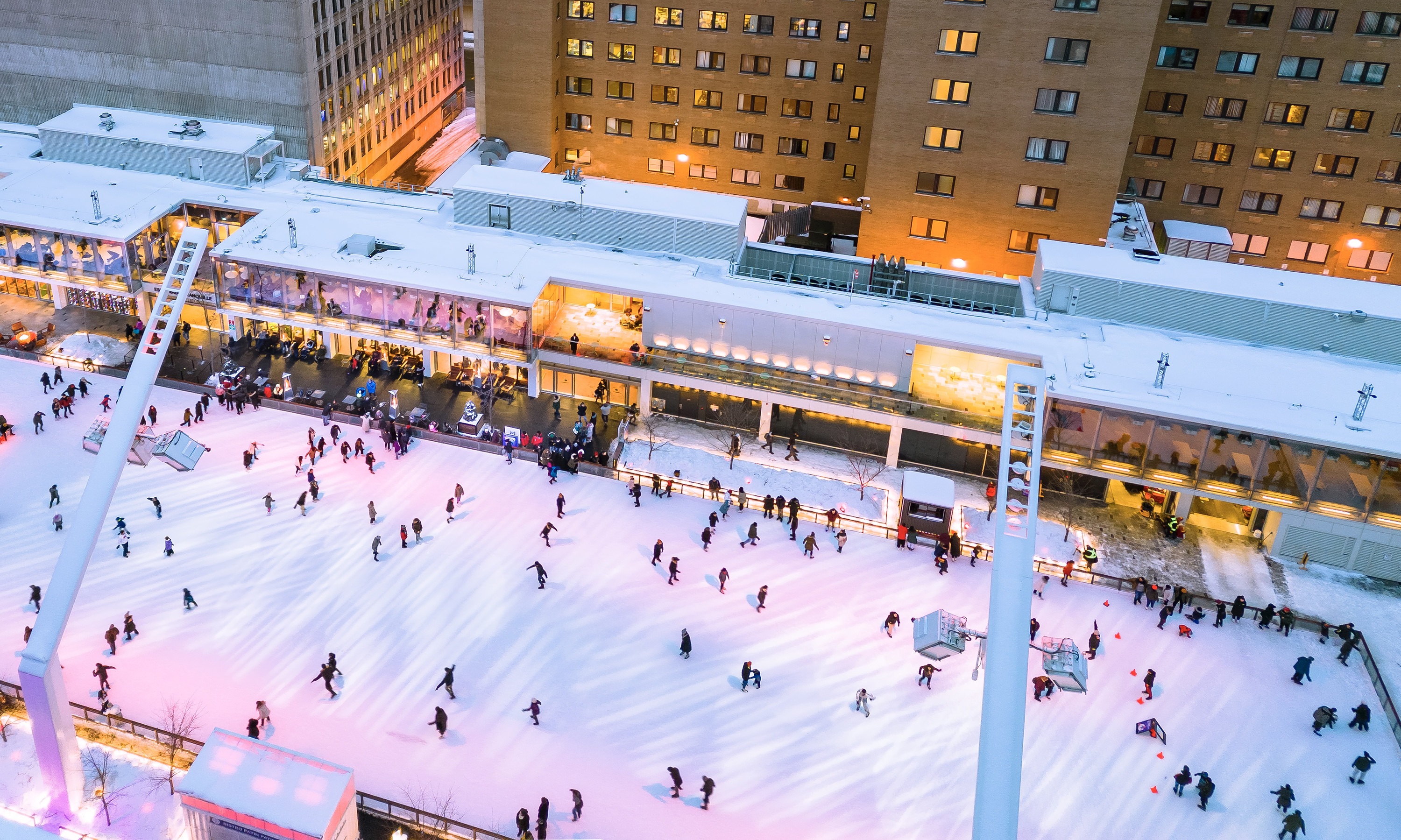 There's also an "urban chalet," accessible year-round, with restaurants and a self-serve library.
The skating rink, partially lit by interactive ice projections, will offer disco nights again this year on Saturdays beginning December 16, and classical music at noon on Wednesdays starting November 22.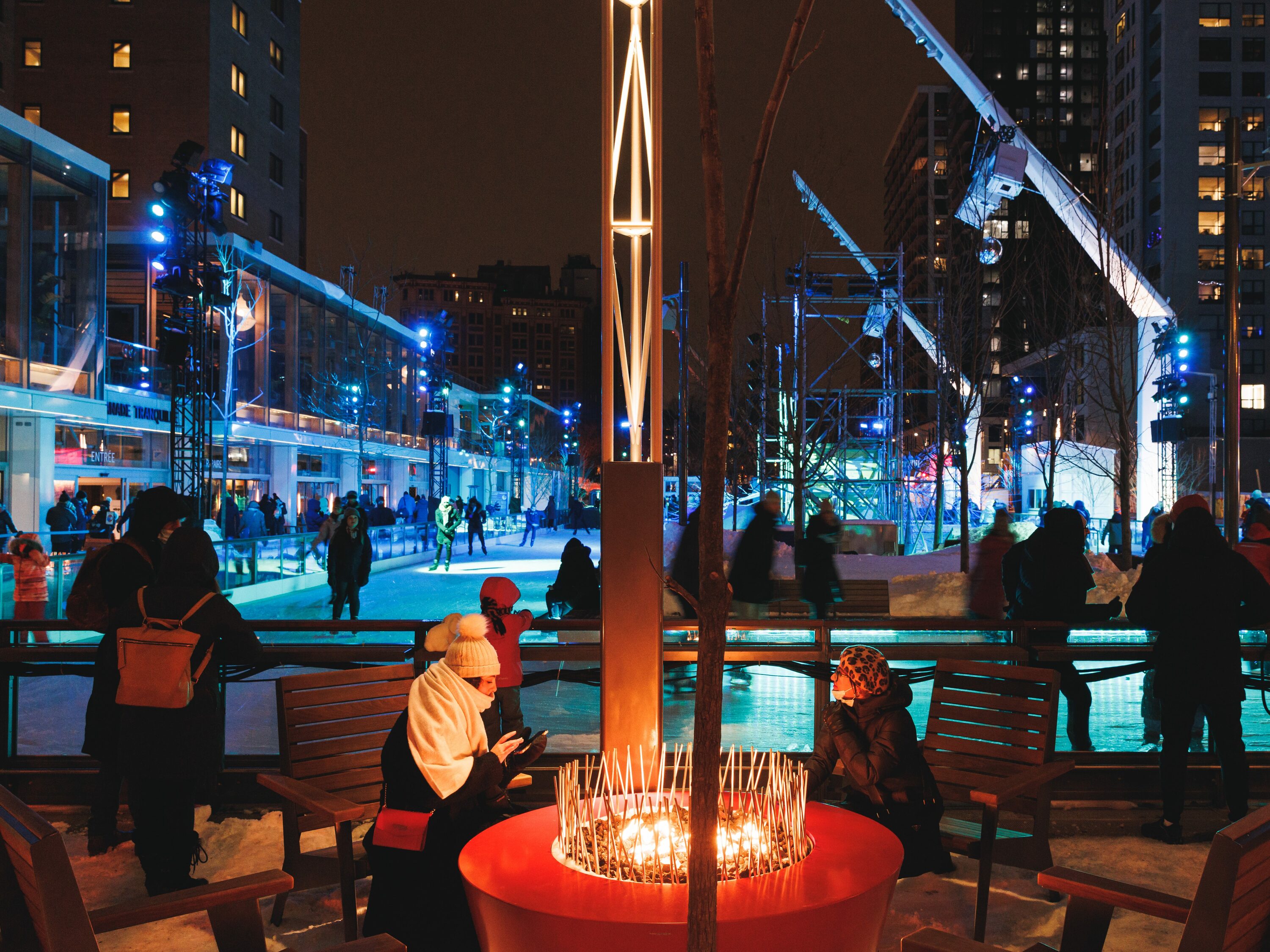 Don't miss Santa Claus and his elves on ice from 11 a.m. to 1:15 p.m. between December 16 and 24.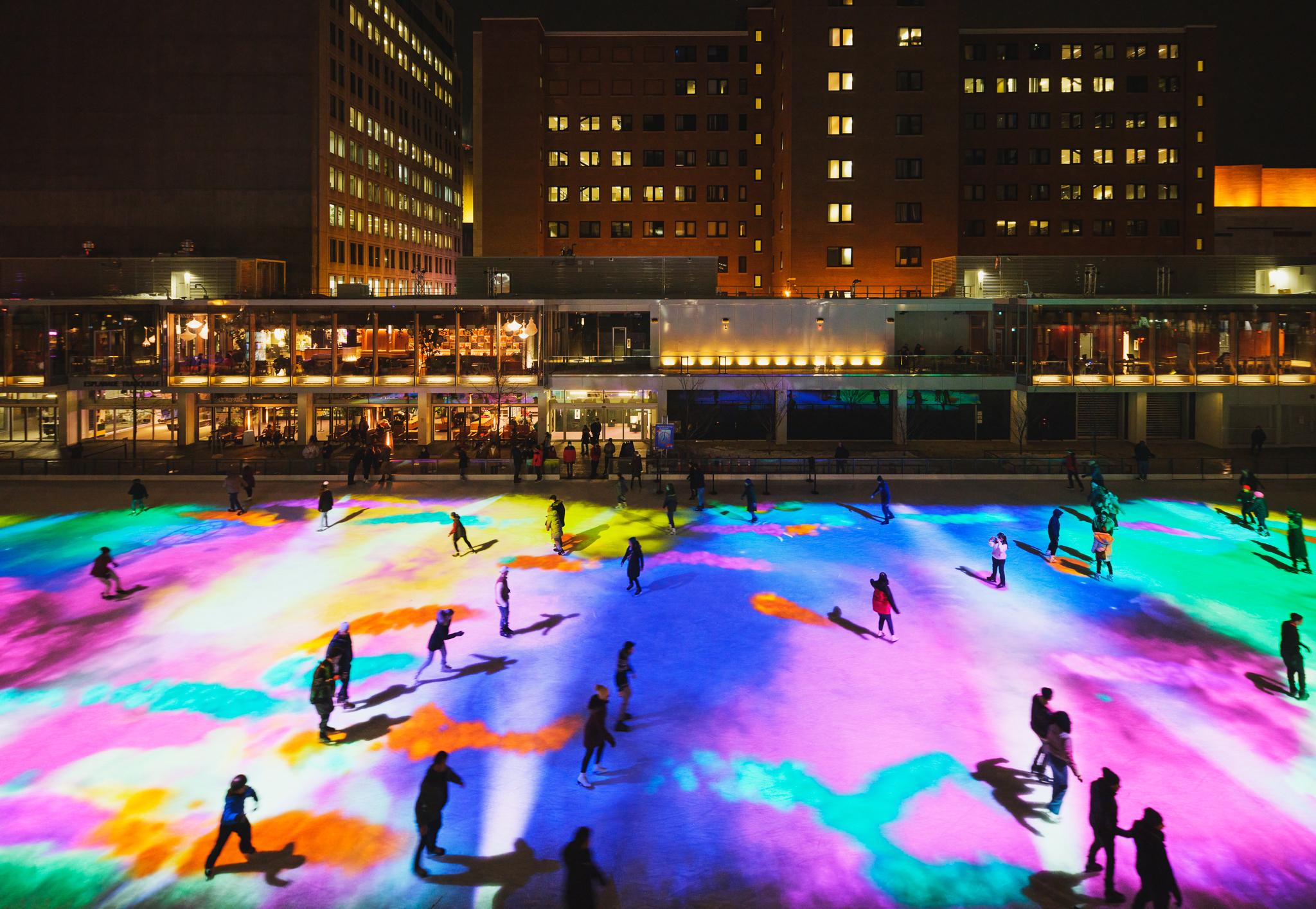 When is the Esplanade Tranquille rink open for the season?
The rink is open for the season as of Wednesday, November 15.
What are the rink's opening hours?
The skating rink is open Sunday to Wednesday from 9 a.m. to 10 p.m. and Thursday to Saturday from 9 a.m. to 11 p.m.
How much is the entrance free?
The refrigerated rink is free for all skaters — one of the best free things to do in Montreal.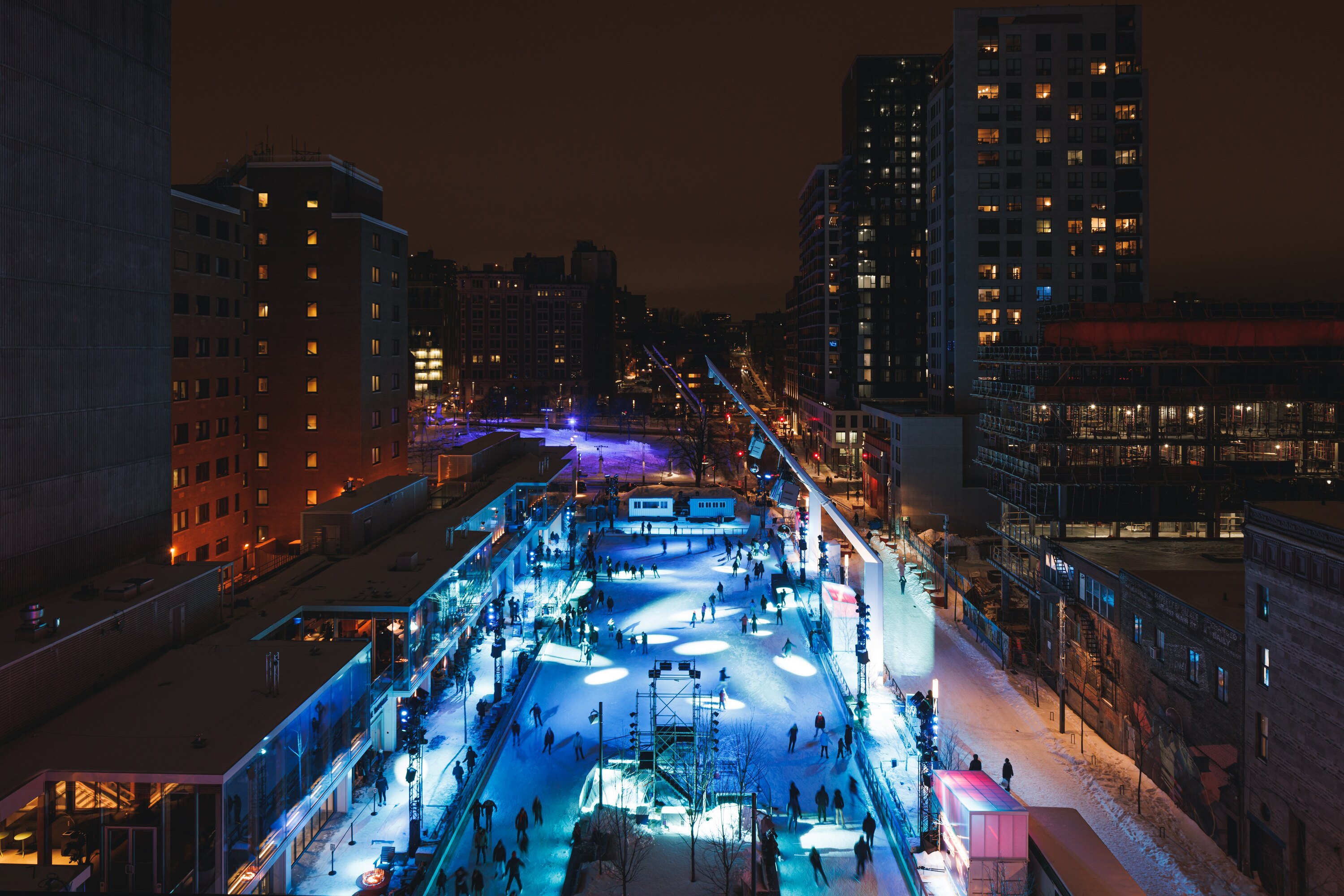 What are the rink's rules?
To ensure a safe and pleasant experience for all, these rules must be followed:
Wear ice skates while on the rink
Skate safely and responsibly
Use the provided lockers to store your personal effects
The recommended skating time is about 90 minutes to allow everyone to enjoy the rink
Children under the age of 10 must be accompanied by an adult
Disruptive, aggressive or disorderly conduct will not be tolerated
While on the rink, it is strictly prohibited to:
Wear shoes or boots
Use your own sled or stroller
Skate with a pet
Carry a child in your arms or in a baby-carrier
Wear a headset, headphones or a backpack
Skate at excessive speeds or do spins or jumps
Smoke, drink or eat
Shove or chase others or engage in any other activity that could endanger fellow skaters
Use a hockey stick and puck or play any team sport
Skate while under the influence of drugs or alcohol
The Esplanade Tranquille staff reserves the right to temporarily or permanently ban any person found violating the rules or behaving in an aggressive or violent manner.
For more information about the Esplanade Tranquille skating rink, click here.
RECOMMENDED:
39 best things to do in Montreal right now
Where to see the best Christmas lights in Montreal
13 best Christmas markets in Montreal