It's time to geek out and game on with an absolute blast from the past: A retro arcade pop-up from the Plateau's own North Star Pinball has appeared on the bridge below the massive skylight of Time Out Market Montréal, and it's got all the retro fixings with classic pinball machines, arcade games like Pong and Pac-Man, tabletop hockey with an old school Super Chexx machine, and even a photo booth for a take-home memento.
The installation is part of the Market's Love Local initiative to support and collaborate with local businesses, artists, and beyond. It's all made possible thanks to the city's own North Star Pinball—arcade experts who have been collecting machines for over a decade—and it's just the thing the city needs for date nights, nights out with the family, or just getting together with friends.
Check it out: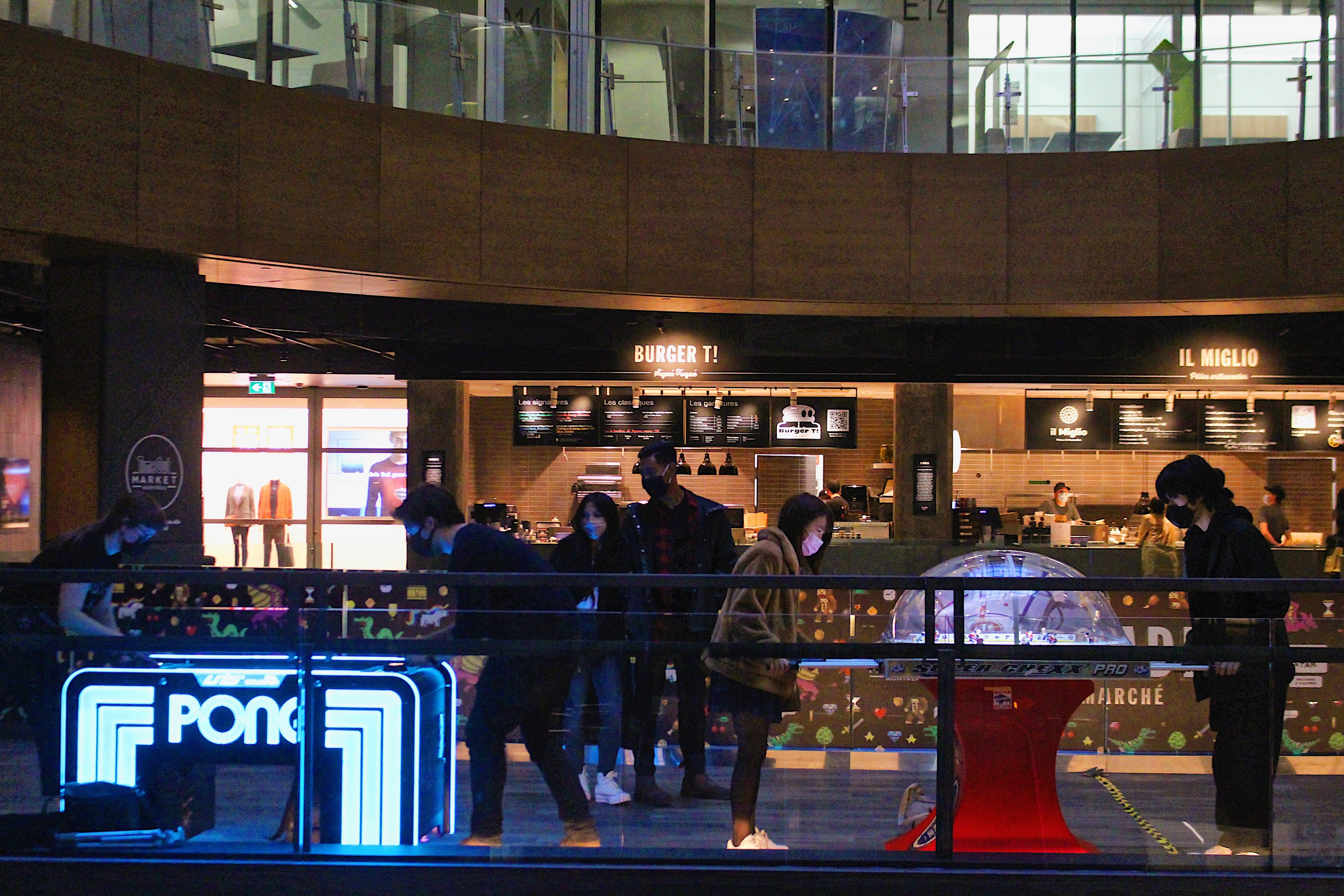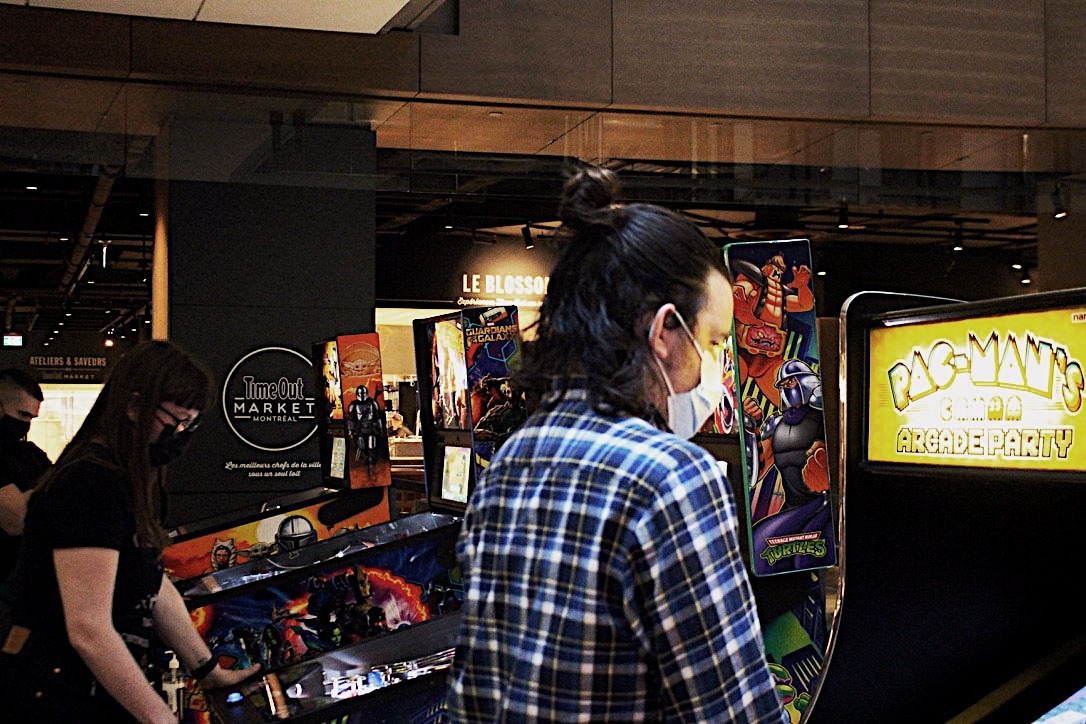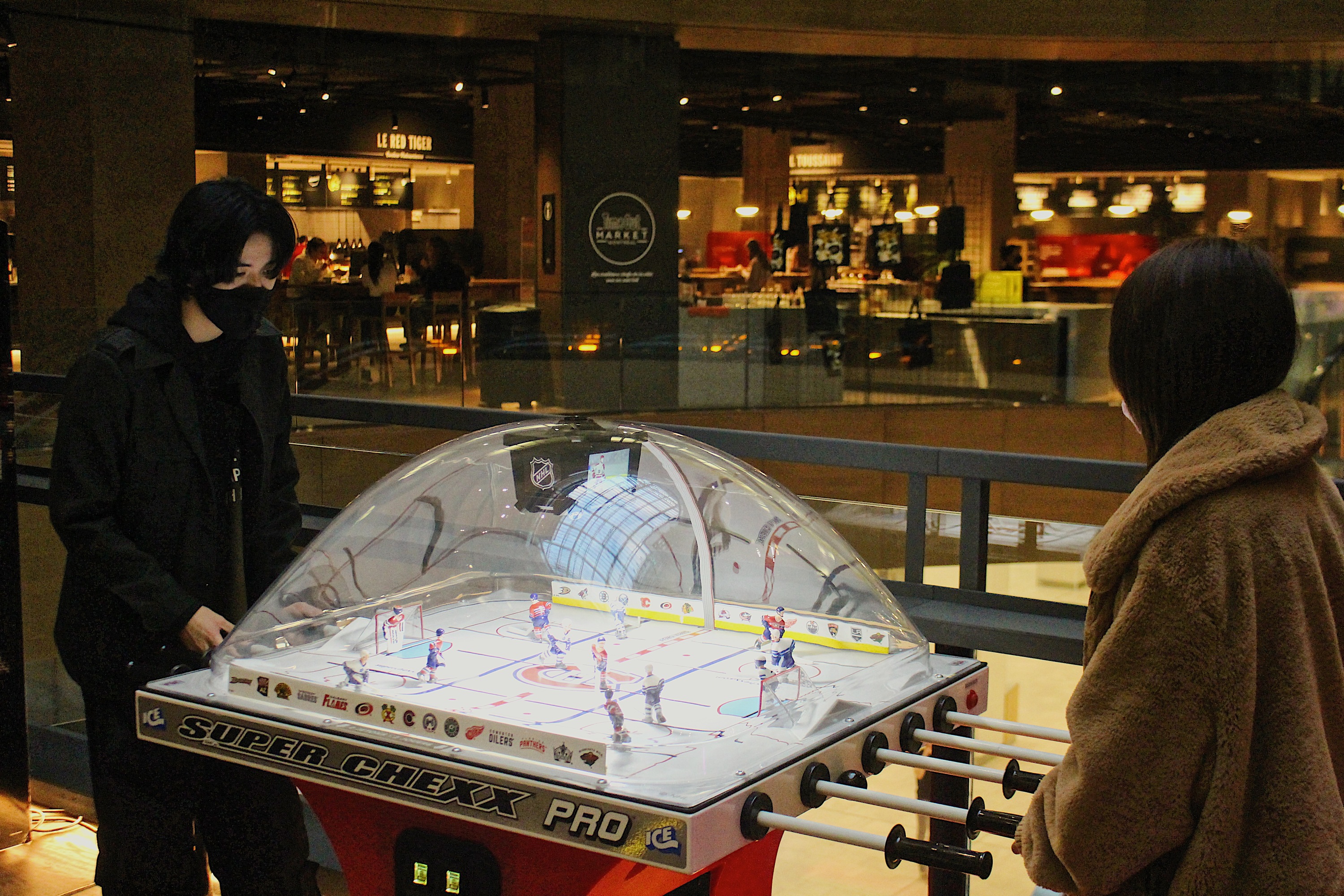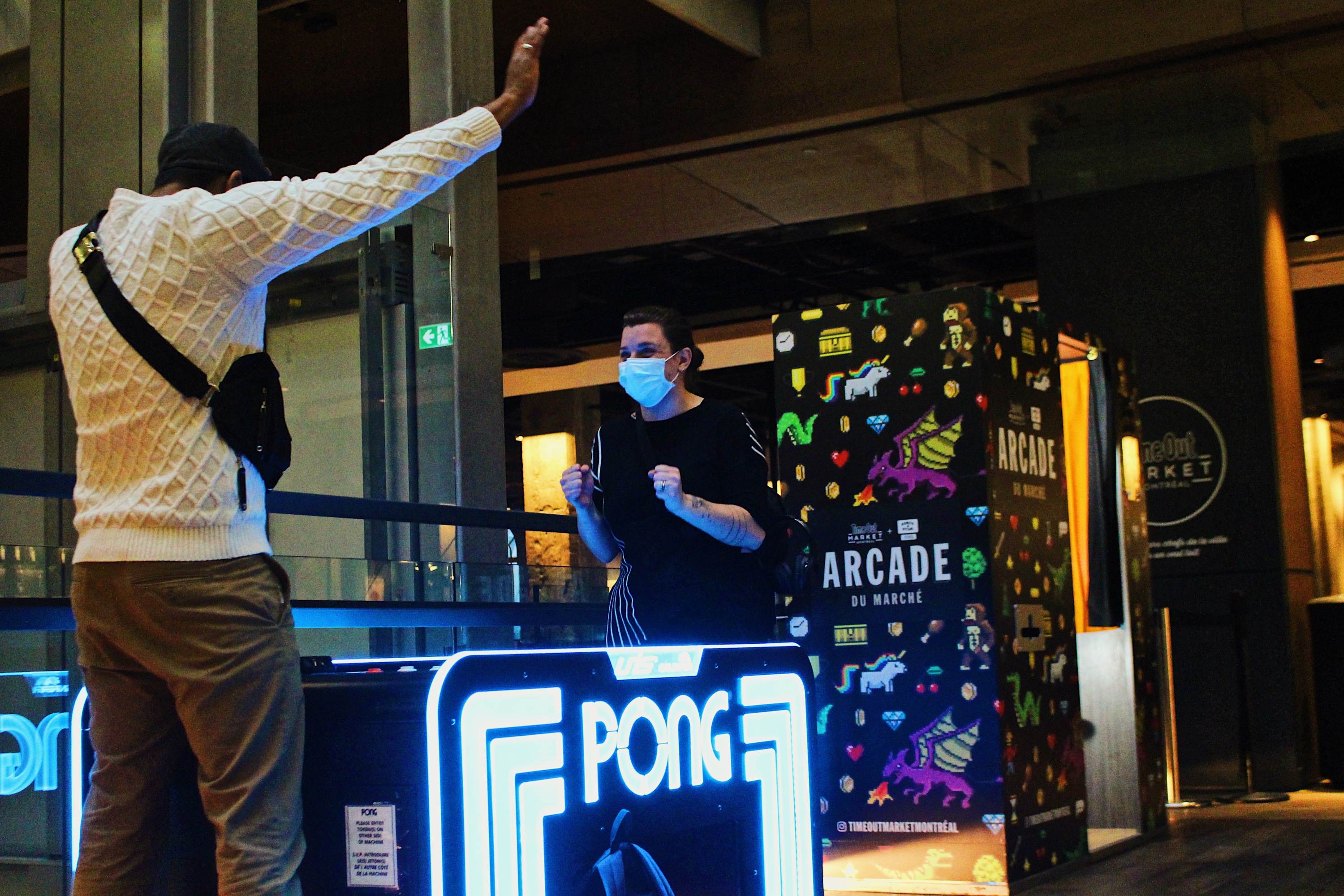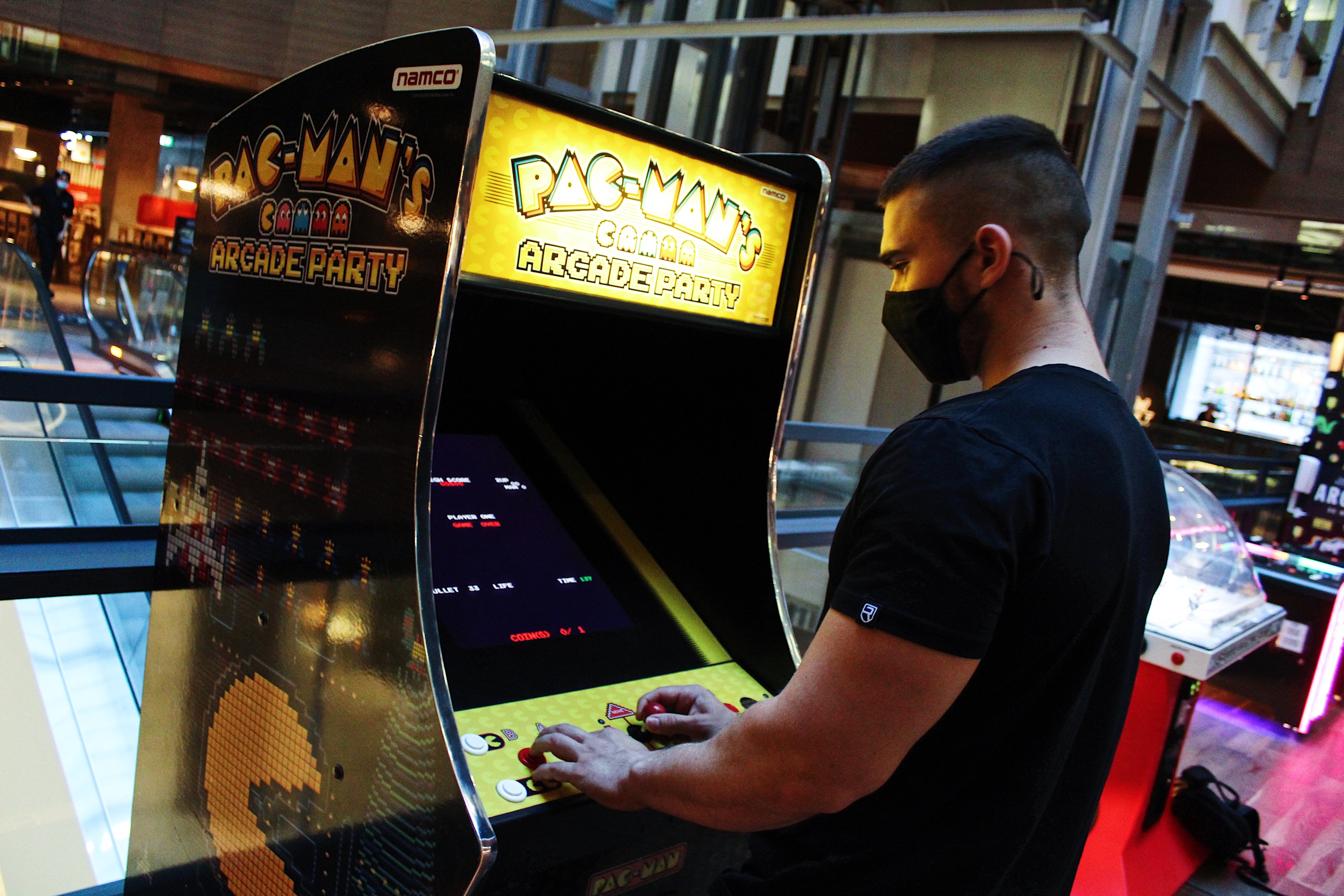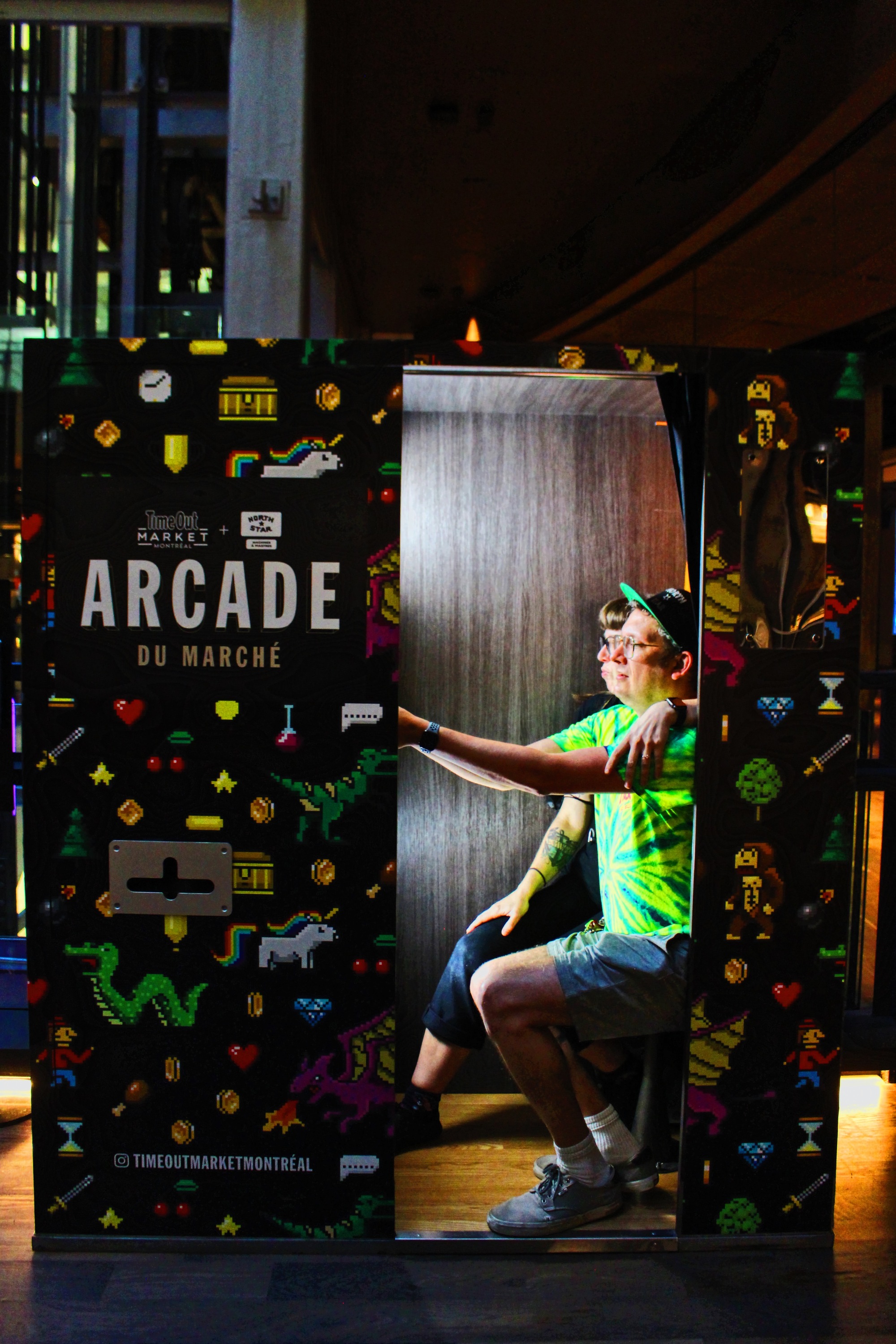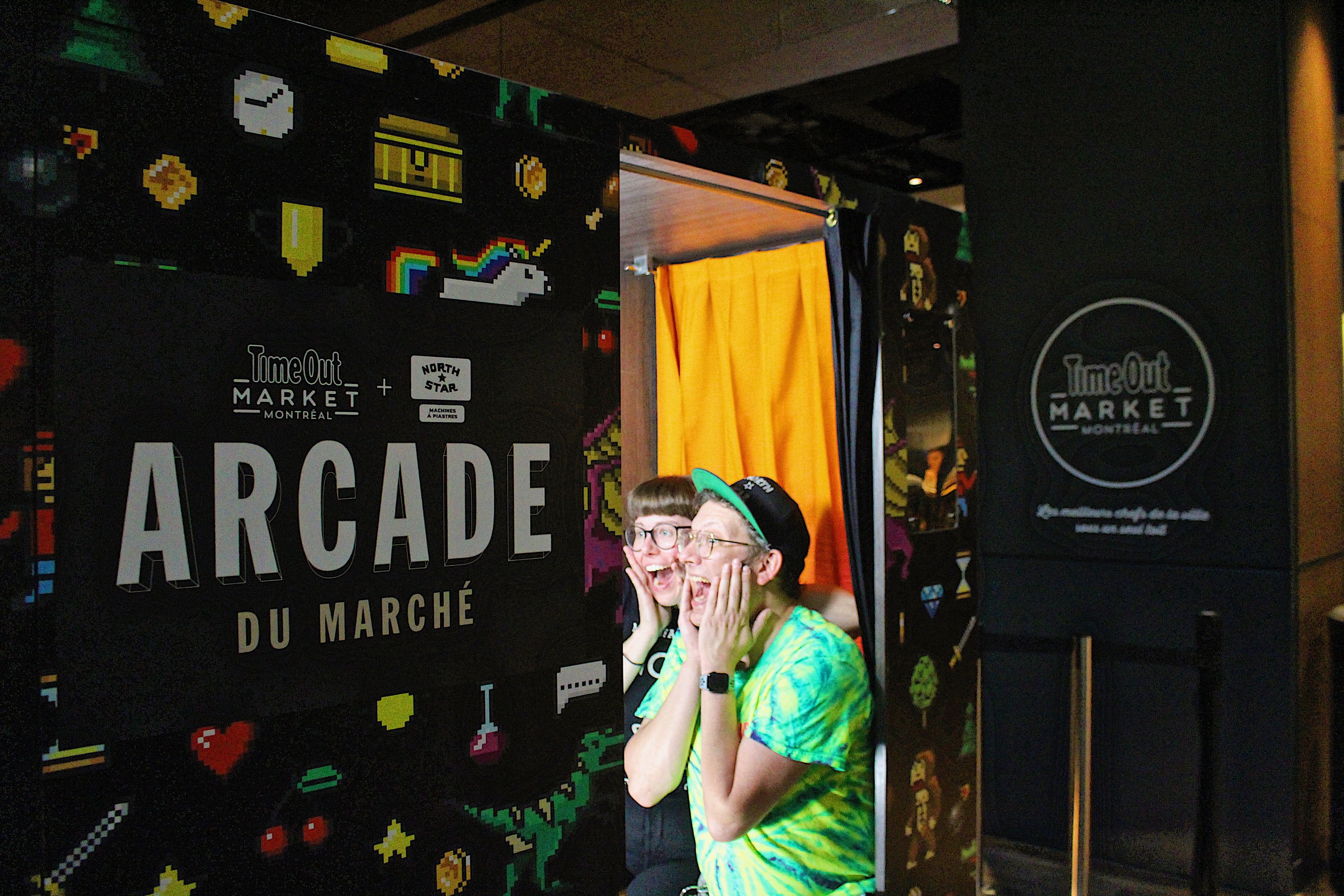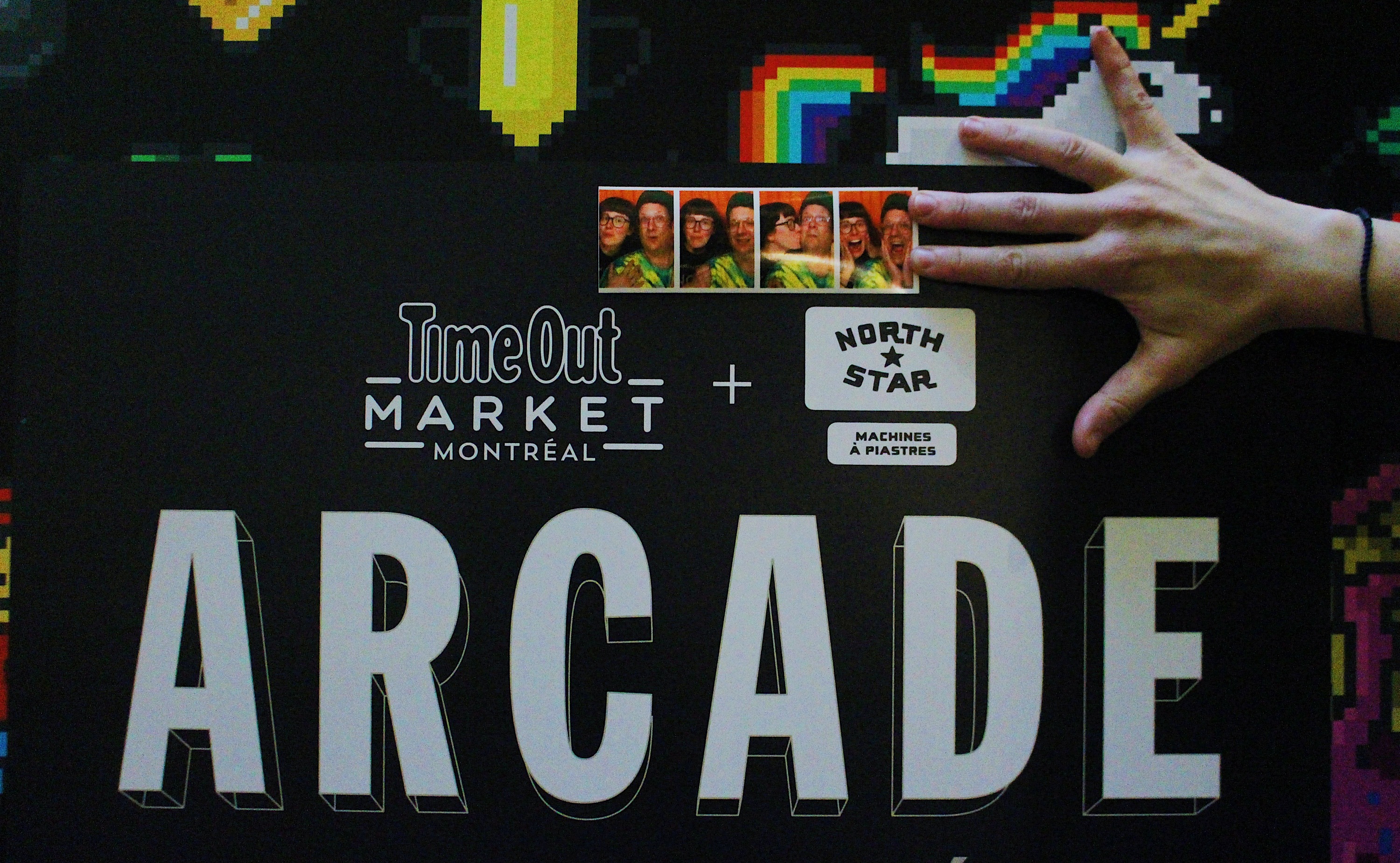 What are all the games can I play there?
North Star's selection of games are both classic and new. As pinball lovers, the bar picked three of their favourite new machines that they thought would appeal to new generations of pinball players, but also have classic nostalgic appeal with titles like The Teenage Mutant Ninja Turtles.
They also chose three arcade staples that have exciting moderns twists, like how the Pong arcade is a new mechanical version of the original video game that works via magnetic forces. It's pure magic.
Wondering what all the games you can check out are? Check them out:
Pong Arcade: Merging high-tech engineering with the most beloved game of the 1970s, think of this as an air hockey table without any moving parts that hurt if they smack your fingertips while you're playing.
Super Chexx Pro NHL Edition: This is the original bubble hockey game, and it's been such an iconic game that there's been few alternations beyond modernization made to it. If you love hockey, you need play a round on this one at least once.
Pac-Man's Arcade Party: A classic stand-up arcade machine featuring one of the most famous video game characters in history—and that's saying a lot for a yellow circle that eats other circles. This one's great for playing with others, so being a friend.
Three (3) pinball games: Star Wars: The Mandalorian, Guardians of the Galaxy, and Teenage Mutant Ninja Turtles have all been set up at the Market, and they're all modern takes on the classic pinball machines that have been around for decades. Who doesn't want to smash the Empire, take on Thanos, or defeat the Shredder with a few rounds of pinball?
One photo booth:

That's right, a photo booth to capture a moment—or four, if you count the whole strip—of either yourself or with someone else!
All you need to know about North Star Pinball
You should know North Star Pinball—one of the best arcades in Montreal up in the Plateau—and if you never knocked back a few rounds of the 'cheap shit' or the 'expensive shit' from their menu? Then maybe you remember them from this past Christmas, when you could rent a pinball machine for you to use inside of your house. They're one of the city's best sources for games.
"When we first opened our flagship location on Saint-Laurent Boulevard, North Star Machines à Piastres, the bar showcased our personal collection of pinball machines," North Star's co-owner Adam Kiesler (also run with Charlotte Fillmore-Handlon) told us in an interview, "games we had been collecting over the previous decade. After a few years in business, North Star began expanding its collection of games, buying games from new manufacturers—like our first new in box game Dialed In from Jersey Jack Pinball [the first pinball machine to feature Bluetooth connectivity, a camera, and smartphone-activated features]—and finding cool, vintage games with unique themes."
"The dream of North Star is to bring back and preserve the idea of the arcade as a sacred community space that provides a very important social role and community experience."
The goal of North Star, Kiesler says, has always been "to bring pinball to the people of Montreal, to share our personal collection with the city. These are games that are meant to be played in public, and ultimately, playing pinball is a social experience that helps build community."
An arcade inside a mall: How original
We're kinda going full circle by putting this arcade in Time Out Market (and a mall by proxy), right?
Like we're back in the 90s a little?
"Malls and arcades have traditionally been these amazing 'third places'—not work, not home—where community is built and experienced, especially among youth," Kiesler says.
"We all share memories of these places, and probably still have the photo booth strips to prove it. While these places have faced extinction, they embody a powerful social experience that cannot be replicated, a powerful experience that we yearn for.
"The dream of North Star is to bring back and preserve the idea of the arcade as a sacred community space that provides a very important social role and community experience. We feel very much connected to Time Out Market in this capacity, as we both have this inherent vision of preserving these valuable community places."
The North Star Pinball arcade pop-up (Arcade du marché) is now open and playable inside Time Out Market Montréal with tokens you can buy on-site now.