Supporting local restaurants through takeout's great, but what if you're sitting at home hungry and conflicted over using that delivery app that'll gouge some honest Montreal business owner of some precious profit? Are you willing to jump in the car in your pyjamas and pick it up yourself? Think you're stuck eating the same fast food over and over again?
Skip the usual paper bag of corporate slop and go for something that's a step up from B*g M*cs and Wh*ppers: Café Péché in the Plateau's built a drive-thru window behind their restaurant in the alleyway, perfect for cruising through to pick up food when you don't want to make eye contact with another human being (just wear shades when picking up and paying).
We're talking about a brunch menu stuffed with the likes of fried chicken sandwiches on house brioche, a breakfast hog dog wrapped in a pancake for a bun, or eating carbonara before it's lunchtime. How about a side of tater tots and a bottle of wine with that? Who cares? You do you. (find the full menu here)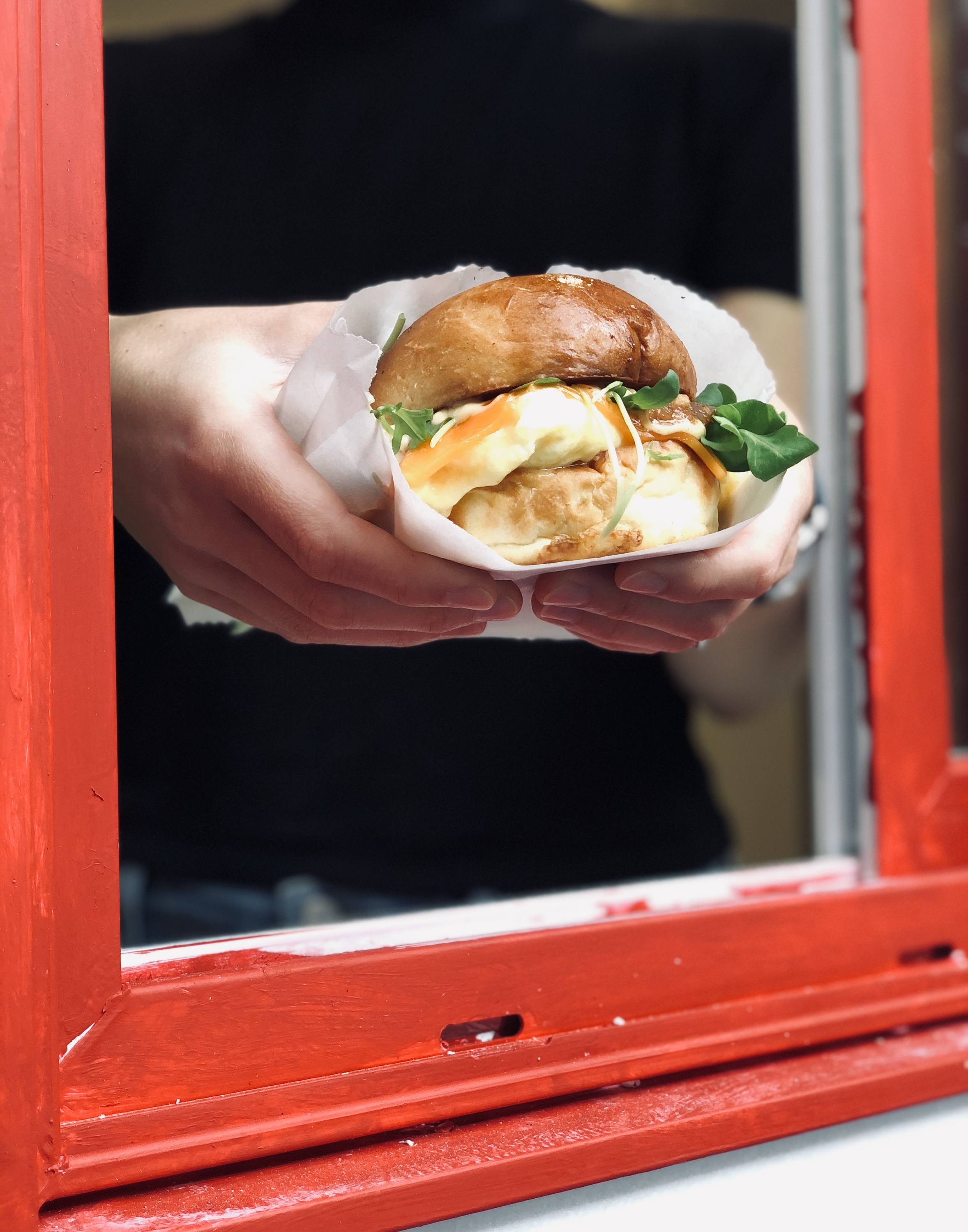 Maybe you're feeling lazy about cooking Christmas dinner (or just need to eat your feelings): They're also doing holiday meal boxes with sausages in pretzel batter, garlic snails with butter and cream, cream of mushroom soup with bonito, green onions and sesame—plus marinated beetroot, potato skins loaded with sour cream, green onions and bacon, carrots, and turnips with poultry juice and butter for your vegetables—followed by mains of meat pie with potato, carrot and jus alongside chicken stuffed with sausage, truffle, cranberry and gravy. Then, for dessert, you've got a bouche de Noël with Baileys, Brandy and ganache, followed by mignardises of truffle, sugar cream, some cannoli, and cookies.
Screw it, it's 2020. You can tell yourself you'll lose the weight in 2021.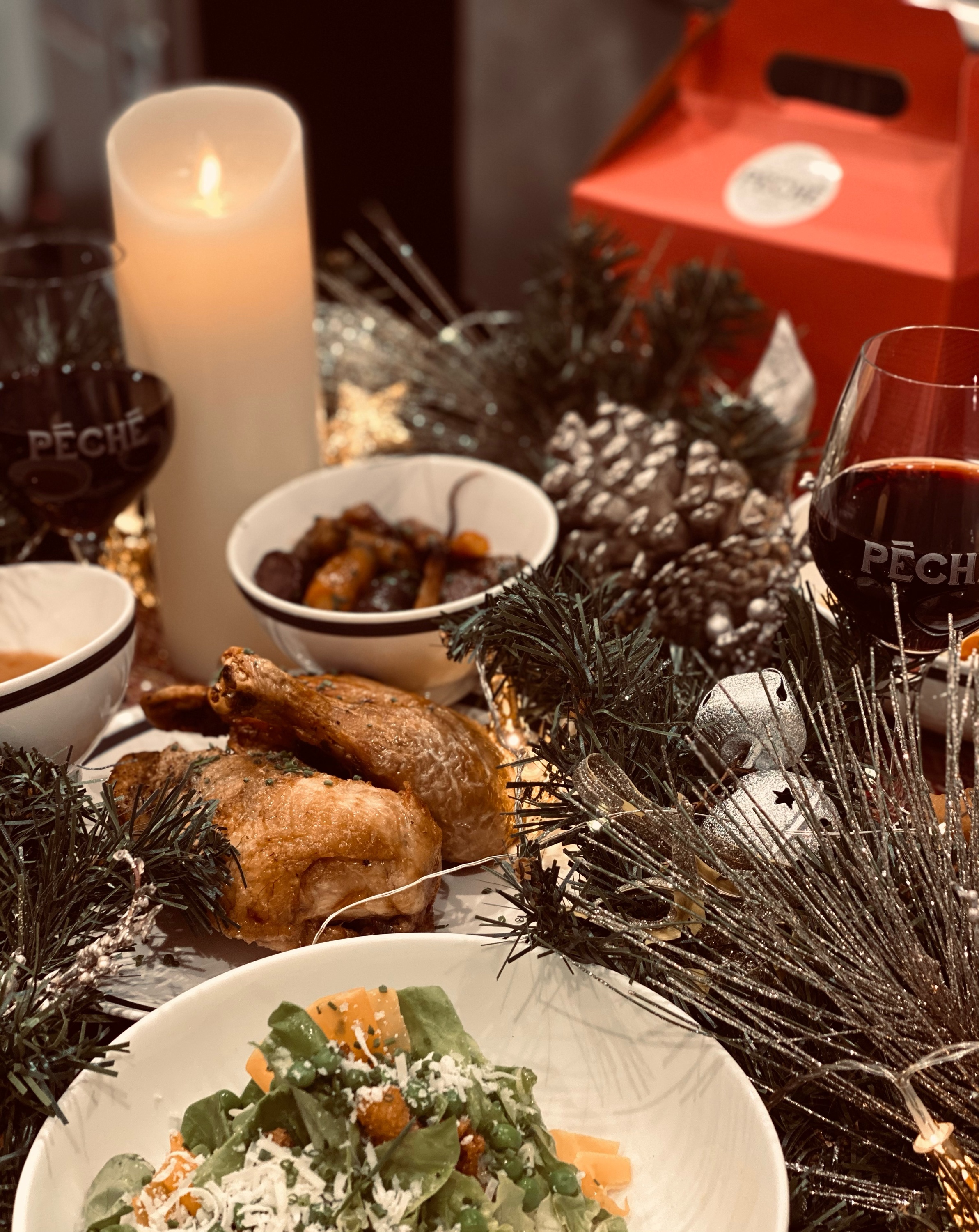 We've had our eye on a lot of new businesses that happened to open up shop in Montreal around the beginning of the year, and Café Péche's no exception. Having opened in February this year, Péché was set up to be a café by day and a bar at night—two business models that haven't fared so well in the course of Montreal's lockdowns.
So give a little a get a lot, and enjoy passing out after you meal with Netflix asking you if you're still watching whatever it is you're into right now.
Café Péché is located at 3998 Saint Denis Street, open Thursday to Saturday from 11am to 9pm.
The latest from Time Out Montréal
- Say hello to Beau Temps, a new gourmet sandwich shop and wine bar in Montreal's Mile End

- Montreal's chic SOUK is opening an all-new boutique space high above the city (PHOTOS)

- Check out these escape rooms in Montreal where you and some friends save Christmas

- There's a Christmas village of 25,000 lights opening up outside Montreal this weekend

- Montreal's got a new huge, three-floor vintage store with Floh Market, opening today