Only a week remains to see five exhibitions from the Montreal Museum of Fine Arts for free, a 'gift for the holidays' that ends on January 11, 2021.
Before the holidays were underway in Montreal, the Montreal Museum of Fine Arts announced that it would be granting free online access via 3D virtual tours to five of its exhibitions. This announcement came just as the Québec government announced that new lockdowns measures would go into effect on December 17 and 25.
Now, with a new complete lockdown on the horizon for Montreal complete with curfews and closures, we should be taking every advantage we can to enjoy some local culture on the cheap.
View this post on Instagram
"Enjoy an immersive experience, explore the various spaces and take a virtual stroll of the galleries as you uncover the hidden treasures within," the museum's page housing the virtual tours reads.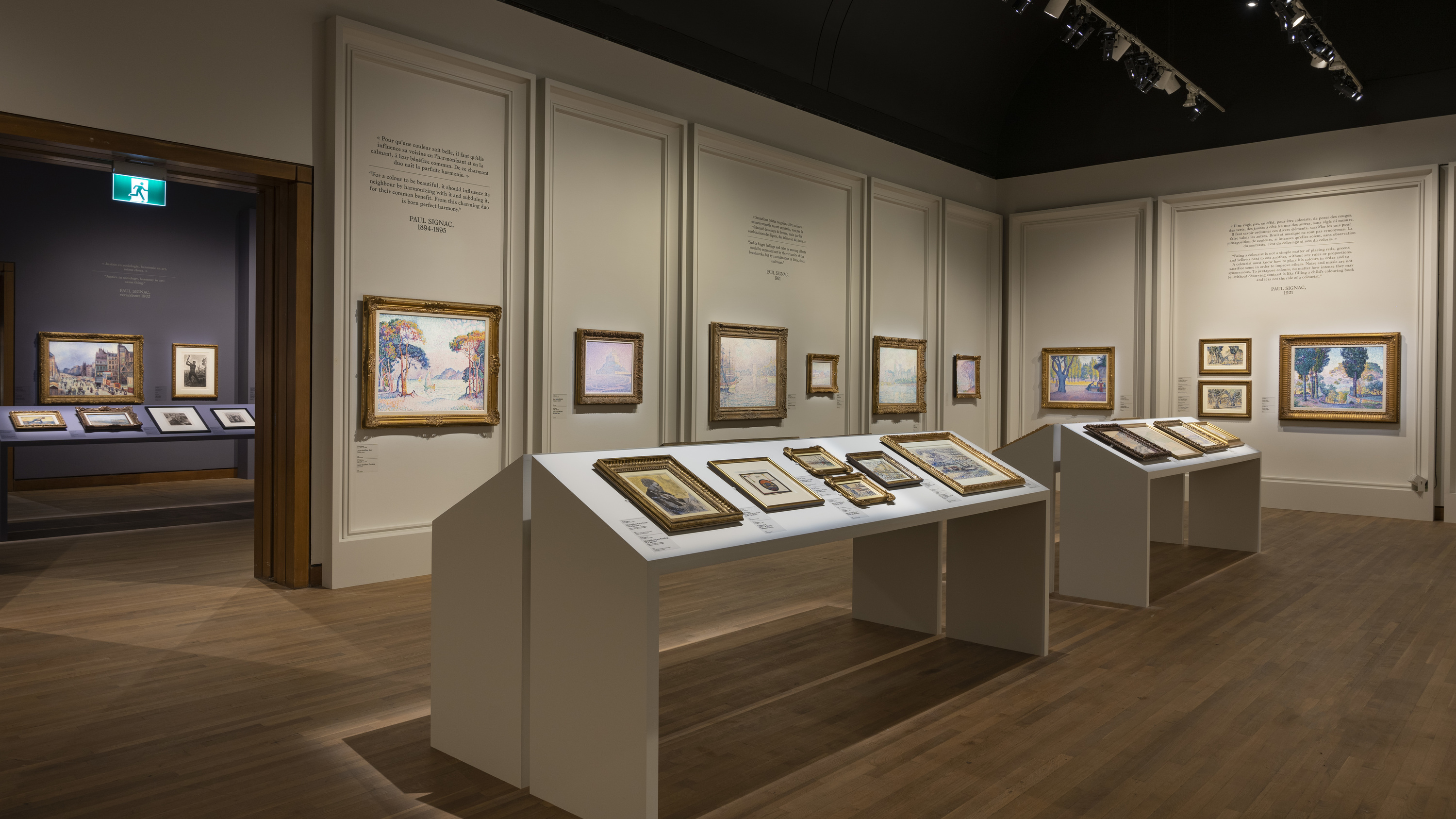 The five exhibitions that can be viewed include Riopelle's The Call of Northern Landscapes and Indigenous Cultures; the colorful work of Signac and the Indépendants in Paris in the Days of Post-Impressionism; Yehouda Chaki's Mi Makir (or A Search for the Missing); an exhibition called Survivance with twenty never-before-seen paintings of Manuel Mathieu; and GRAFIK!: Five Centuries of German and Austrian Graphics which includes a selection of German as well as Austrian graphic art from both the museum's permanent collection and private Canadians' collections.
Montrealers can support the museum by buying their annual passes now as well; there's a 15% discount on every year-long membership right now.
The latest from Time Out Montréal
- Miss live shows in Montreal? The Plateau's L'Escogriffe is hosting a big online show this Thursday

- Montreal is headed for a second complete lockdown this weekend, sources claim—here's what to expect

- Dear Québec, we have some questions about your top Google search results for 2020

- 5 weird takeaways from Google's Year in Search for Canada in 2020

- NDG is getting a 360° cyclorama screen showing projections of the Northern Lights