Heads up! We're working hard to be accurate – but these are unusual times, so please always check before heading out.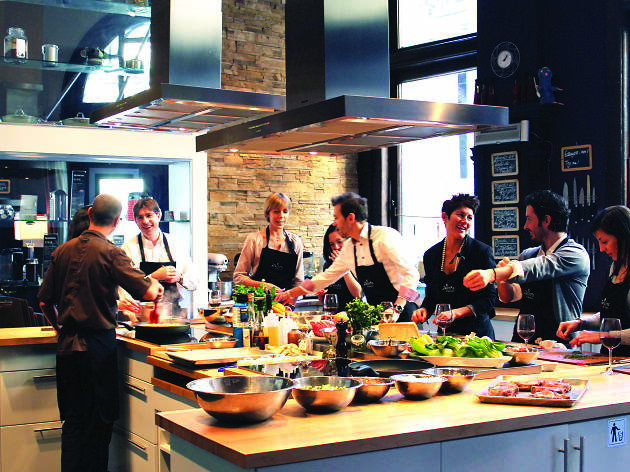 The best cooking classes in Montreal
From French techniques to vegetarian recipes and date night ideas, the best cooking classes in Montreal have it all
Eating and drinking is a raison d'être here when considering the city's best restaurants and food festivals that cement Montreal's reputation as a food lover's paradise. The abundance of markets and niche grocery stores help shape this city as an ideal stomping ground for home cooks. Whether you're looking to impress your friends at your next dinner party or have ambitions of forging a kitchen career, Montreal cooking classes will help you hone your skills. The best part? You get to eat your work at the end.
RECOMMENDED: Full guide to the best things to do in Montreal
A cooking school we love so much that we welcomed them into Time Out Market
Leave it to restaurateurs Arnaud Ferrand and husband-wife duo of Éric and Fanny Gauthier to take the wheel of Time Out Market Montréal's Cooking School. Ever since they started giving in-depth, hands-on lessons in Old Montréal in 2008, they've since grown to three different locations in Québec. Whether you're a novice or a seasoned veteran, there's something for everyone among their selection of workshops guided by professionals that share decades of industry experience between them. Enjoy learning, cooking and, of course, eating your creations while dabbling in a wine tasting course or two.
Best cooking classes in Montreal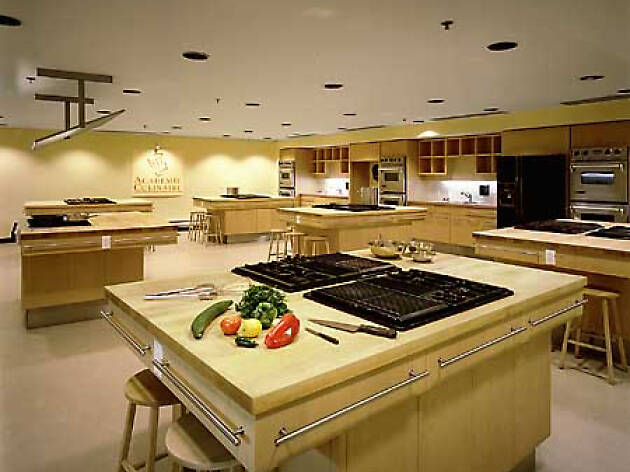 Photograph: Académie Culinaire
Académie Culinaire's classes focus on a wide array of skills, from single evening classes on rolling your own sushi or hosting a cocktail party to in-depth multi-day courses that will include overviews on just about any subject, from the staples of Italian cuisine to the must-knows of preparing fish. Some of their classes are designed for parents with youngsters in tow, and they also offer camps for children and teens.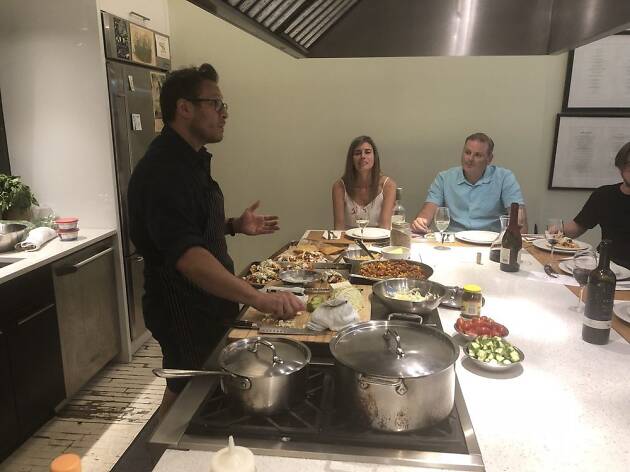 Photograph: Courtesy Yelp/Karen H.
Food-loving bibliophiles rejoice: You're about to discover your new favourite haunt. Appetite for Books is half cookbook shop, half cooking school, and 100% delightful. The man at the helm of this hybrid operation in Westmount is chef Jonathan Cheung, whose classes are centred around cookbooks by authors from a range of backgrounds. Learn a new recipe, gobble it down, and then pick up a cookbook (for 10% off), go home and do it all again.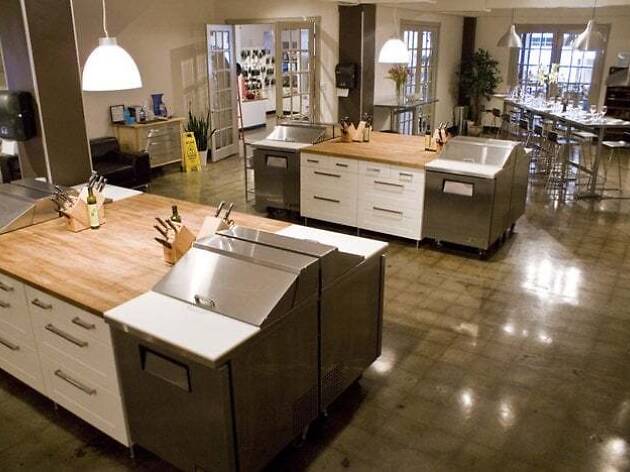 Photograph: Courtesy Yelp/Cimon P.
There's truly something for everyone at La Guilde Culinaire, where you can discover techniques and dishes from around the world with their team of esteemed instructors. Learn how to work with foie gras, make yourself some dumplings or whip up world class sauces. La Guilde Culinaire's vast course list features a number of global cuisines as well as dietary restriction-friendly offerings, so it's a great way to expand your repertoire in the kitchen or learn how to eat from someone else's perspective.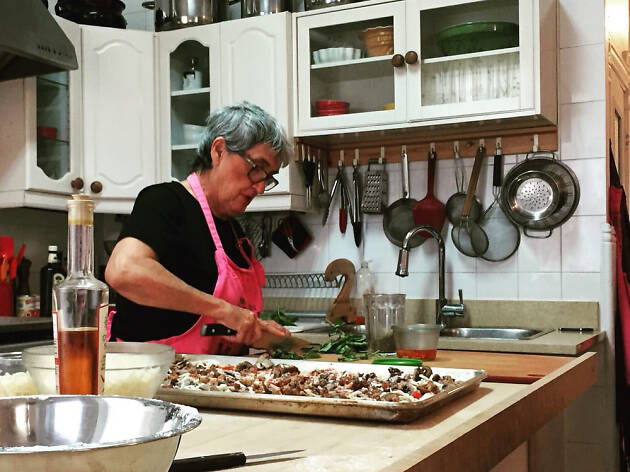 Photograph: Courtesy Yelp/Marie P.
There's no shortage of incredible Italian food to be found in Little Italy, and thanks to Mezza Luna, you could very well be the one making it. The Little Italy cooking school specializes in teaching participants how to make fundamental Italian dishes like pasta, pizza, sauces and risotto from scratch. The only thing better than making fresh, homemade pasta from scratch is eating fresh, homemade pasta plus bragging rights about how you made it.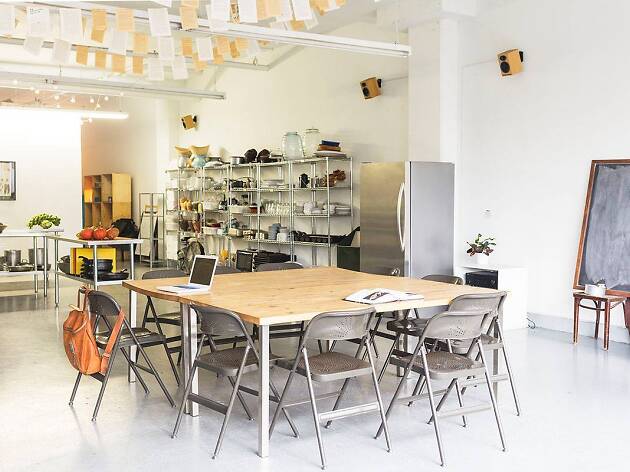 Photograph: Valeria Bismar
Designed for passionate home cooks and local producers alike, Centrale Culinaire provides space for makers of food to prepare their goods in a clean, well-equipped kitchen, and the workshops offered there follow the same community-forward mindset. At Centrale Culinaire, you can learn how to make meals from around the world, as well as items like cheese, kimchi and more cheese (so much cheese). Added bonus is that you'll learn how to cook on both small and large scales, so you're equipped to cook for intimate dinner parties and banquets alike.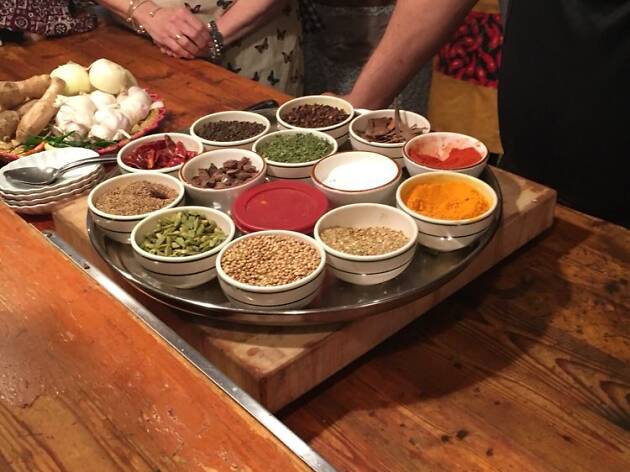 Photograph: Courtesy Yelp/Konstantina P.
Beloved BYOB Indian restaurant Masala makes great food, and lucky for us, the owners aren't content with keeping their secrets to themselves. Masala—which some say makes the best butter chicken in Montreal—is only open for lunch (with the exception of Fridays), which frees up their evenings for group classes. It's only a matter of time before your butter chicken is in contention. Classes last two hours and are followed with a collective meal that you can bring your own booze to.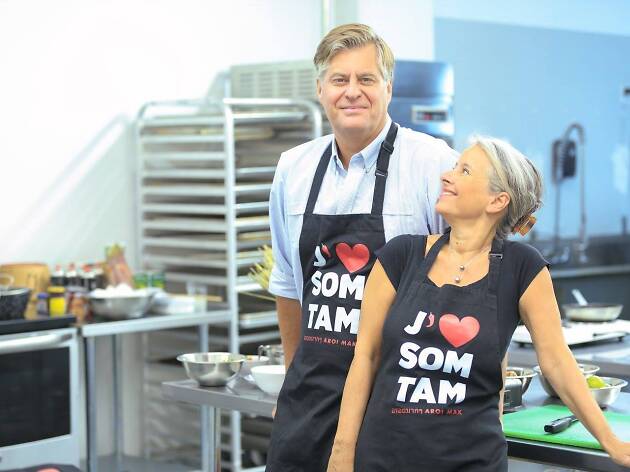 Photograph: Jevto Bond
Jevto Bond has made a career out of his passion for Thai food. The chef honed his own cooking skills in Bangkok under the accomplished chef Rungsan Mulijan, and now shares his expertise with fellow curry aficionados in his weekly cooking classes where participants learn how to prepare three classic Thai dishes. The chef also offers coming to cook in the more relaxed environment of your own home if your group's a bit bigger.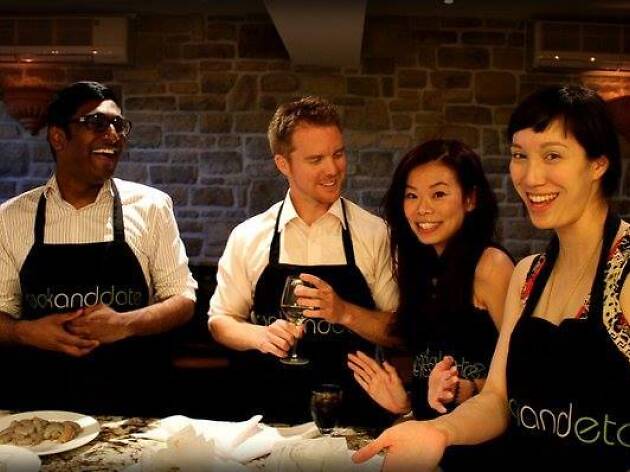 Photograph: Cook and Date
Lest you fear that cooking classes are primarily the domain of those in the grips of domestic bliss, Cook and Date offers classes for the single-and-looking among us who prefer sautéing to swiping. Cook and Date's age group-targeted, private chef-led classes are less hands-on, but if all goes well, you'll be too busy schmoozing to want to get your hands dirty anyway.
More classes to improve your kitchen game
Perfect pastry skills, boning up on bread and discover new desserts with the best baking classes in Montreal, bar none.