The best baking classes in Montreal
Perfect pastry skills, boning up on bread and discover new desserts with the best baking classes in Montreal, bar none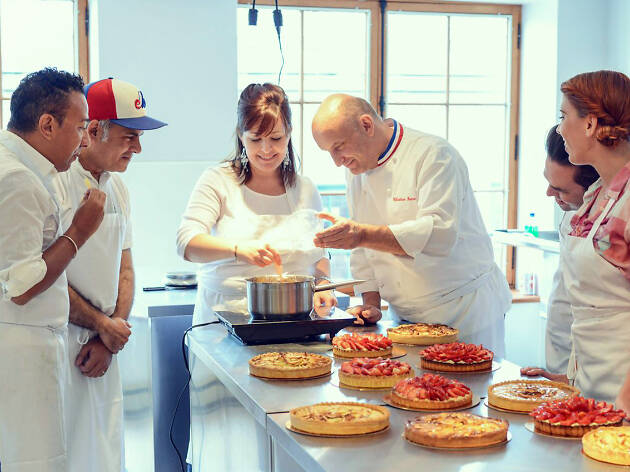 There's nothing quite like loaves of freshly baked bread or crafting the sweetest and best desserts. What about learning to make these culinary delights from scratch with the best baking classes in Montreal? From specialized sessions at the city's best bakeries to schools devoted to crafting carbs both sweet and savory, the following baking classes offer all kinds of options for different group sizes, as well as date night ideas, private lessons and family-friendly courses that give kids a great reason to get out of the house.
RECOMMENDED: Full guide to the best things to do in Montreal
Best baking classes in Montreal
1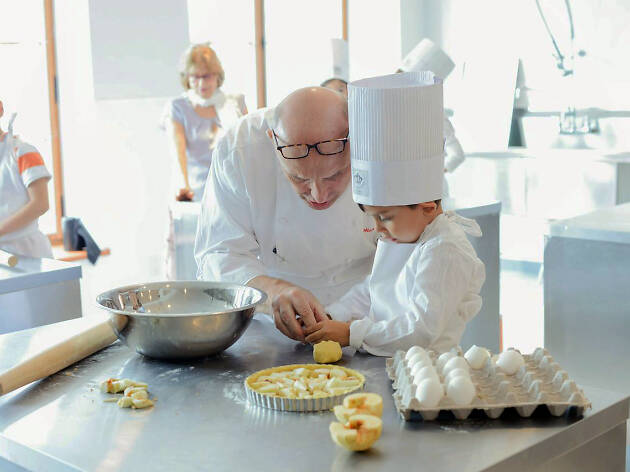 Photograph: Maison Christian Faure
This well-known pastry boutique in the heart of Place Royal in Montreal's scenic Old Port doubles as one of the premier pastry schools in Canada for professionals. They also have a series of courses for amateurs, each one focusing on a particular aspect of fine French pastry. These range from pies to truffles or macarons, as well as seasonal delights like galette des rois (similar to NOLA's king cake) or yule logs. While it's on the pricier end, you can be sure that you're getting as close to professional training as possible without signing up for pastry chef school.
2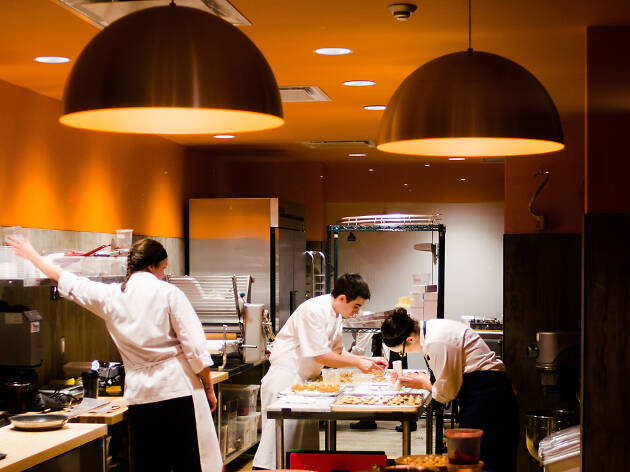 Photograph: Mickaël A. Bandassak
This highly-acclaimed Griffintown pastry shop is well-loved by locals and passersby; some may spend so much time fawning over the selection of fresh pastries in their shop that they neglect to notice the whole open kitchen dedicated to pastry classes in front of the dining area. Able to accommodate groups of 12 and under, it's an intimate setting where you'll learn about a specific theme using one of Patrice's recipes while an instructor demonstrates three or four delightful desserts. Recent themes include desserts with chocolate, citrus or maple. This is where we stress—and we can't stress it enough—that you should reserve in advance as space is limited.
3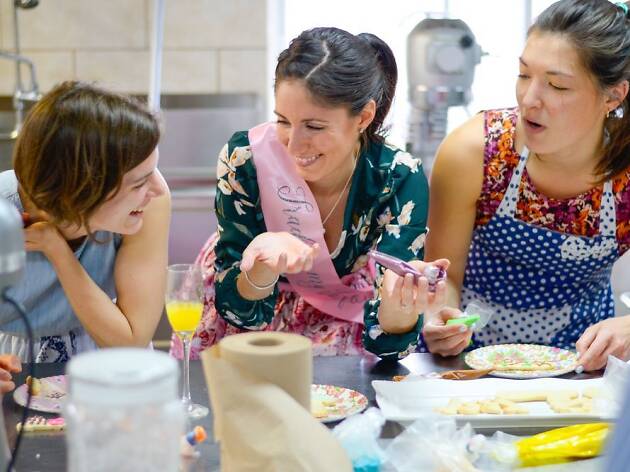 Photograph: Courtesy Yelp/Jessica M.
Located in Griffintown, this is one of the few schools in the city which has a primary focus on baking that's widely accessible. Offering a wide range of classes for the entire family—plus classes specifically for children—heir regular classes focus on particular recipes while more extended classes handle more complex recipes or several desserts. Staking a claim on your sweet tooth, themes here range from cake decorating and marble cookies to chocolate lava cakes and macarons. They also do bachelorette parties, group formats and private classes, if you have a special occasion in mind.
4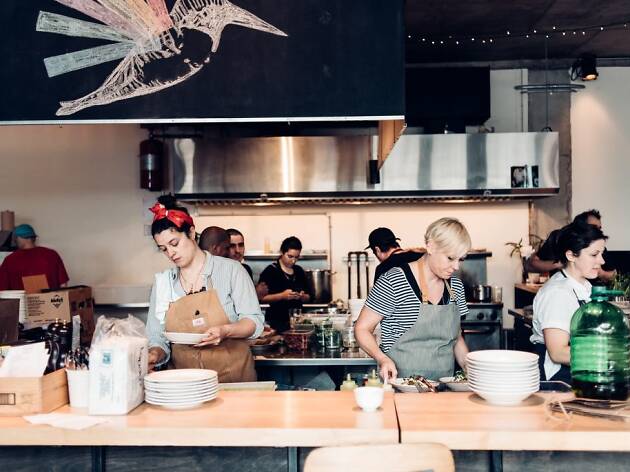 Photograph: A Taste for Grain
Not so much a baking school as it is an organisation dedicated to promoting sustainable grain and flour in Quebec. They hold regular conferences with bakers and pastry shop owners from Montreal and all around the world. Founder and president of the organisation Marc-André Cyr also offers private baking classes for groups of five and more through his partner company Baker on the Go which can be found through the organization. This is an excellent option for aspiring bakers who are more ecologically-minded, let alone passionate people who love all things bread.
5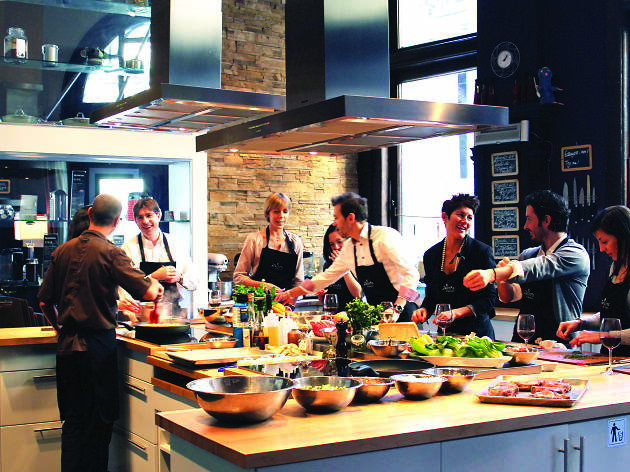 Photograph: Ateliers et Saveurs
A cooking school that makes a point of covering all bases, they offer classes at four locations: Old Montreal, the Plateau, Laval and Quebec City. Their sessions range from learning about pastry and specific baking topics like making the perfect macaron to more general options like the classics of French pasty including the infamous Paris-Brest, mille-feuille and éclairs. The classes offered by this school have an intimate, small group format though, so make sure to reserve well in advance.
6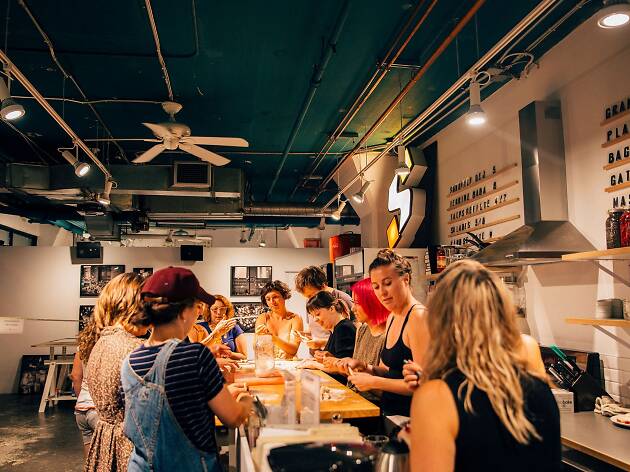 Photograph: The Wandering Chew
Museum of Jewish Montreal / The Wandering Chew
For those uninitiated into Montreal, you should know that Jewish food—let alone bread—is a big part of the Montreal scene. The Museum of Jewish Montreal, housed in café and restaurant Fletchers on Saint-Laurent Boulevard, regularly offers bagel-making workshops among many other delightful events dedicated to traditional Montreal Jewish fare. All this occurs in collaboration with their partner organisation The Wandering Chew, a major source of Jewish pop-up dinners in the city that features the foods of lesser known Jewish communities. They also have culinary walking tours, so keep an eye out for those too.
7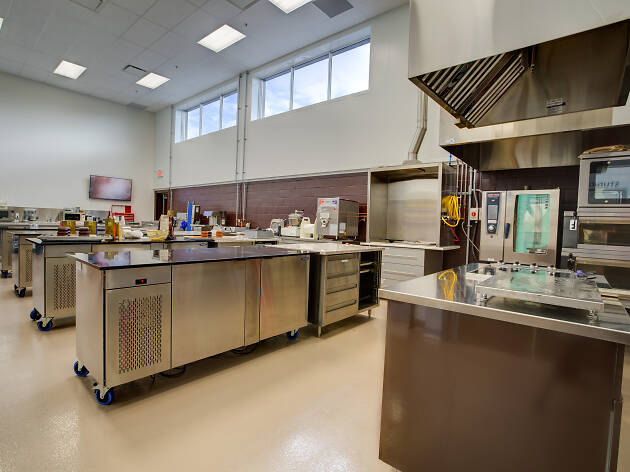 Photograph: Chocolate Academy/L'État Brut
Fancy yourself an aspiring chocolatier? This Montreal outpost of the popular international teaching and training centers offers a wide range of courses in everything chocolate: Origins, creation, decoration, storage—even running your own business to sell it. The instruction here is tiered as well, from sessions for beginners to masterclasses. It's one of the most deluxe offerings for lessons in sugar craft as well, but the price tag will also score you swag like a chef's jacket, recipes, books and more, depending on the course you opt for.
8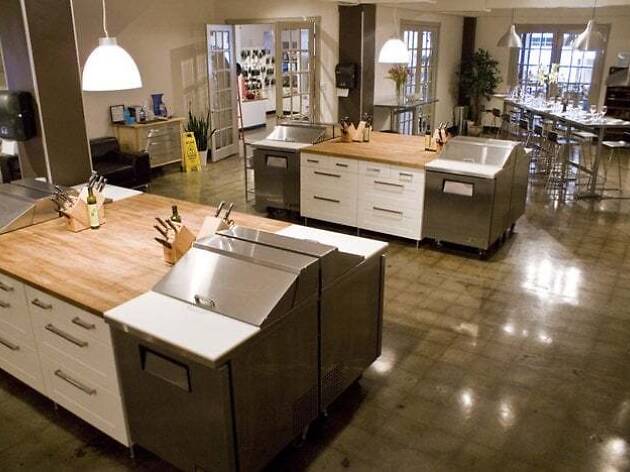 Photograph: Courtesy Yelp/Cimon P.
A something-for-everyone cooking school, this one has a wide variety of baking, pastry and dessert classes to choose from among many more culinary educational experiences. Check out their fine chocolate-making workshop, their bread and baking classes or the one entirely dedicated to donuts. They also have several levels of cake decorating classes available, encouraging curious newcomers to work through the basics before moving on to more advanced skills. Classes are also available specifically for children, so you can put the kids on dessert duty.
9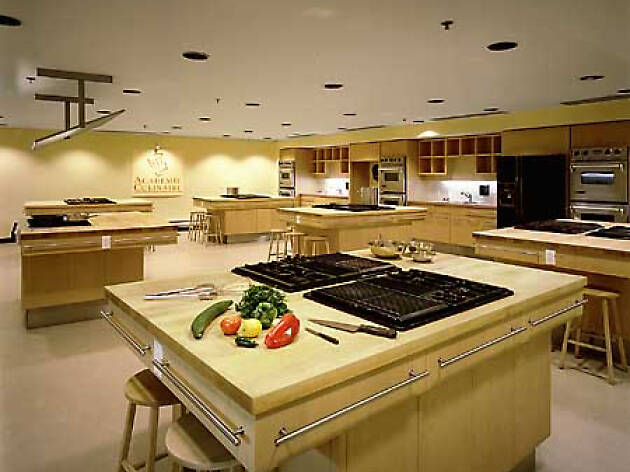 Photograph: Académie Culinaire
For anyone who wants to dive headfirst into a baking crash course and get up to their elbows in flour, this cooking school offers a comprehensive and intensive six-hour baking class on a weekly basis in both Montreal and Quebec City. The class, taught by their head baker, teaches the various steps in the bread-making process and how to make a selection of breads that ranges from multigrain and Vienna rolls to bagels, baguettes and more. Those with kids will be interested in their parents and children series, which goes through these steps as a family.
10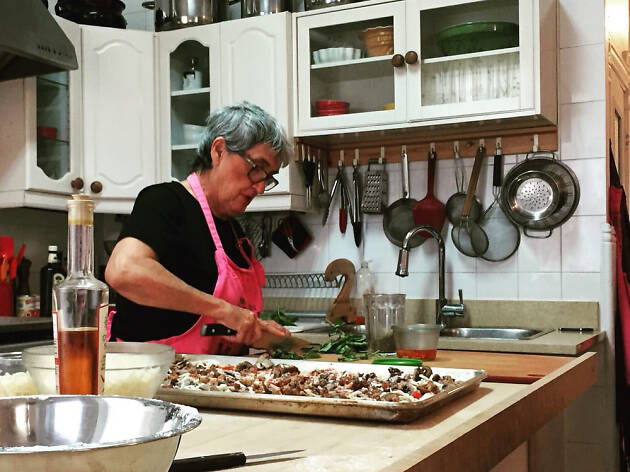 Photograph: Courtesy Yelp/Marie P.
Located inside one of Little Italy's coolest stores for cooking and baking hardware is this cooking school of the cucina Italiana variety. They offer a broad range of baking and dessert classes that cover Italian classics and beyond: Learn to make tiramisu, nougat or Sicilian cannolis (don't forget the cannolis). They also offer classes that cover the savory side of baking with classes on bread and crackers which teaches pretzels, grissini, onion bread and other classic snacking breads. Keep an eye out for their seasonal Christmas-themed classes if you're looking to impress the folks back home.
Keep your knife sharp and your skills sharper
From French techniques to vegetarian recipes and date night ideas, the best cooking classes in Montreal have it all.