Heads up! We're working hard to be accurate – but these are unusual times, so please always check before heading out.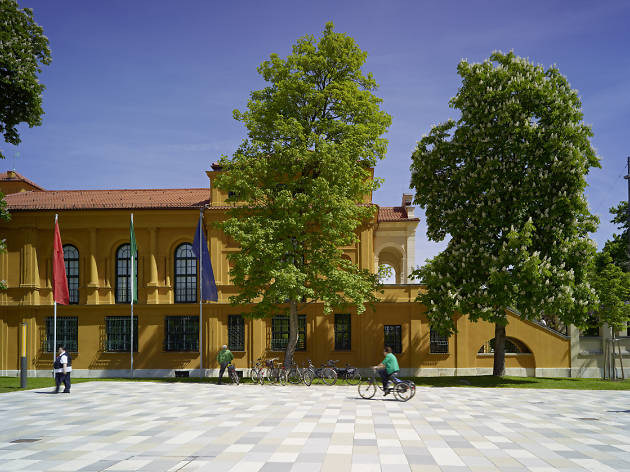 The 9 best museums in Munich
Want to learn about ancient Egypt or the Nazis? How about beer? You can do all three at the best museums in Munich
There are few better places for museums than magisterial Munich. This historic city has some 80 to choose from, with priceless collections ranging from ancient history to contemporary art. So whether your passion is mummies and relics from ancient Egypt, royal palaces dripping with gilt and pomp, fine art, Nazi history or the humble beer, the Bavarian capital can deliver.
While some of these institutions could take days (or a lifetime) to take in, others are more bite-sized, half-day affairs – perfect for the weekend getaway. The Kunstareal art quarter, packed with attractions, is an excellent place to start. This area between Königsplatz and Theresienstrasse is one of the most prominent cultural districts in Europe, with a total of 18 museums and exhibition halls and more than 40 galleries. That means you may need some help deciding what's actually worth the bother – so here's our pick of the nine absolute best museums in Munich.
RECOMMENDED: Full guide to the best things to do in Munich
Best museums in Munich
What is it? Thirty minutes from Munich Central Station on public transport, the glamorous Nymphenburg Palace is where the Bavarian royals used to while away the summer.
Why go? Construction began in 1664 on this sprawling baroque residence built in tribute to Max Emanuel, the long-awaited heir to Bavarian Elector Ferdinand Maria. From the awe-inspiring ceiling fresco in the Great Hall to the former bedroom of King Ludwig II, the palace offers a fascinating look at the inner workings of a royal household. The English-style gardens around the picturesque lake are worth a trip alone. Here you'll also find Amalienburg, a small rococo castle with an ornate hall of mirrors designed by architect François Cuvillés the Elder.
What is it? If you're short on time and would prefer to stick to the city centre, Munich has another castle on offer (and it draws a similar 300,000 visitors a year). Dating back to 1385, the Munich Residenz boasts 130 opulent rooms and 10 immaculate courtyards.
Why go? Though much of the complex was damaged during the Second World War, an extensive reconstruction project took place in the 1980s – and the palace was finally restored to its former glory. The priceless collection includes bronze works, clocks, tapestries and porcelain.
What is it? The world-renowned Kunsthalle Munich holds three exhibitions a year, with subjects ranging from prized ancient relics to contemporary art.
Why go? Past exhibitions have covered life within the lost cities of Pompeii and Herculaneum, a retrospective of contemporary photographer Peter Lindbergh, and Jean Paul Gaultier's high fashion. The 13,000-square-foot exhibition space is located within a sprawling complex designed by starchitects Herzog & de Meuron which also contains various tantalising shops, cafés and restaurants.
What is it? One of the world's largest modern and contemporary art museums, the Pinakothek der Moderne is more than a little overwhelming. To make it more digestible, think of it as four museums in one: one on art, and others on architecture, design and works on paper.
Why go? Die Neue Sammlung is considered the world's oldest design museum. Here you can discover an eclectic mix of objects from 1900 to the present, including furniture, textiles, ceramics and jewellery.
What is it? Hidden away inside a picturesque lemon-yellow mansion, this small art museum has an excellent collection of 20th-century art, a café and a gorgeous garden.
Why go? Around 1911, a group of artists who were disenchanted by their erstwhile collectives broke off to form their own group, the bright and partially abstract Blaue Reiter (Blue Rider). Thanks to a generous donation from painter Gabriele Münter, the museum houses the world's largest collection of art produced by the group. Come here to see why many consider them the forefathers of Expressionism.
What is it? Between 1931 and 1937, the 'Brown House' was the headquarters of the National Socialist German Workers' Party (NSDAP) and home to Adolf Hitler's personal office. Today the site hosts a permanent exhibition documenting the Nazi system of terror in Munich and the city's struggle to confront its past following the Second World War.
Why go? Photographs, documents and films explain the origins of National Socialism and its ideology, how Hitler came to power, and what can be learned from the catastrophe.
What is it? A compact museum spanning 5,000 years of Egyptian history.
Why go? Given much of its contents has been hauled from ancient Egyptian tombs (mummies, statues, sculptures, papyri, stone tablets with hieroglyphics, glassware, jewellery, and so on), it's quite fitting this museum is entirely underground. Check out the lecture series featuring prominent historians every other Tuesday.
What is it? Find out more about the history of glorious, glorious beer and Munich's annual Oktoberfest.
Why go? Want to know who invented beer? Stuck as to what actually makes a beer a beer? The Beer and Oktoberfest Museum can answer all your burning questions on both topics. One thing we learned from the full floor dedicated to Munich's annual beer bonanza? Oktoberfest actually started as a royal wedding party (and got, erm, just a little out of hand).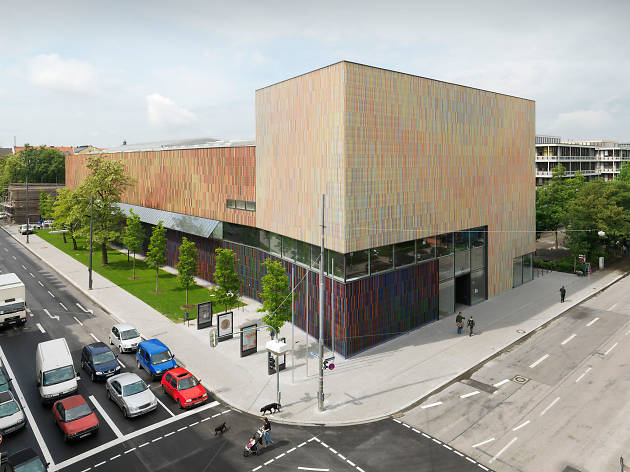 Photograph: Haydar Koyupinar / Museum Brandhorst
What is it? An art museum showcasing modern and contemporary works – you'll know you're in the right place thanks to the façade comprising 36,000 glazed ceramic rods in 23 different colours.
Why go? Temporary exhibits draw on the permanent collection of 1,200 masterpieces from the mid-1950s to the present. There are more than 170 works by American painter and sculptor Cy Twombly, as well as rare pieces by Andy Warhol. Also represented: Ed Ruscha, Keith Haring, Louise Lawler and Albert Oehlen.
After more solid recommendations?
Sure, Oktoberfest always pulls in the crowds. In fact, it's become a full-blown annual fixture for many of Europe's party-hungry youth. But despite the free-flowing booze, Munich has long been considered hip and edgy Berlin's oh-so-uncool southern cousin. Make up your own mind...