Your ultimate guide to Munich
Discover the best things to do in Munich, including restaurants, bars, attractions, tours and more...
The best restaurants in Munich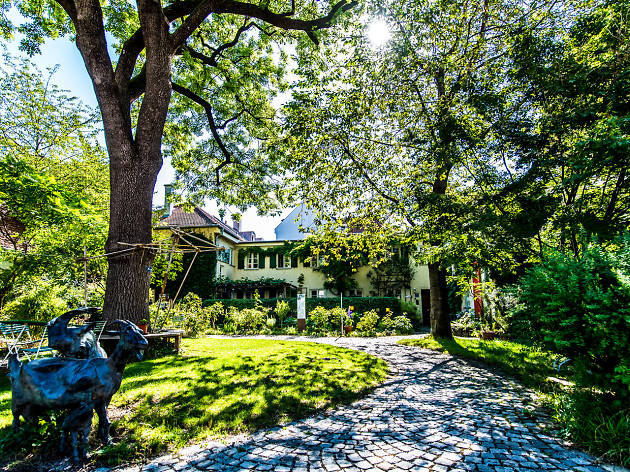 Preysinggarten
Booking comes highly recommended at this cozy joint in Haidhausen, serving up hearty Mediterranean dishes and a perennially homey atmosphere. In a 19th-century building on a quiet, largely residential street, it's a simply-clad interior with fresh flowers, candlelight and specials on the blackboard. It wins extra points for its great vegan and veggie options (a rarity in Munich) and exceptionally friendly service; visitors young and old, local and new to town, are all welcomed like regulars. (The venue is super kid-friendly, with a playground out back.) In warm weather, the courtyard is lovely, particularly for a long, lazy Sunday brunch.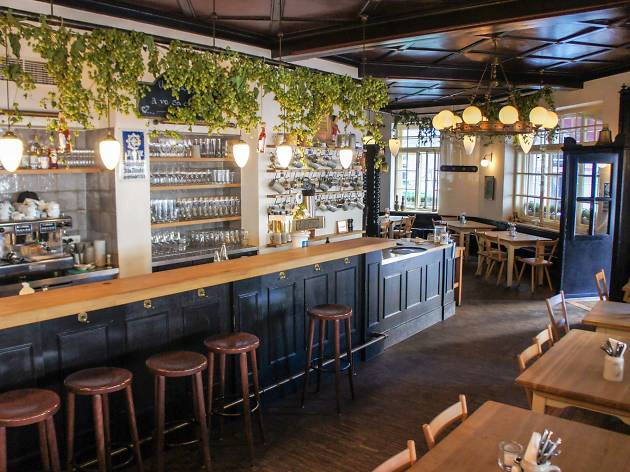 Wirtshaus Maximilian
Maximilian does the best of the Wirtshaus—beautiful ales, hearty food and a roaring fire—without the dark wood carving, hunting trophies and chintzy fabrics which can, even for the seasoned Bavarian, begin to cloy. The interior is white and light, with simple furnishings and just the right measure of fresh pine. Like the décor, the food is a contemporary take on tradition, notching up Bavarian and Tyrolean classics with zesty additions like cheese dumplings with apricot, leek, and lime butter. There's a comprehensive selection of local Augustiner beers and friendly (if not always super-efficient) service.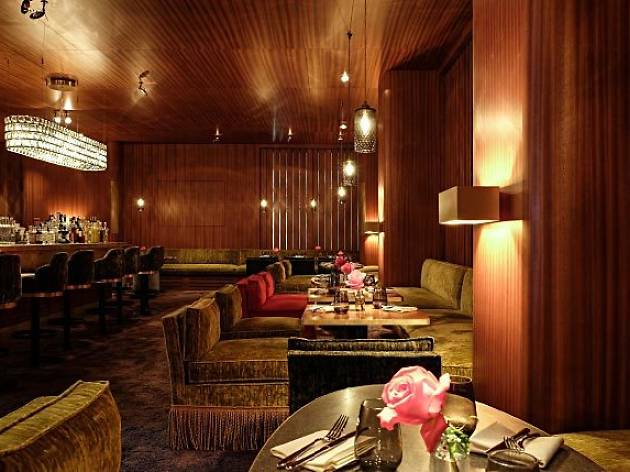 Theresa Bar & Grill
You've got two options with Theresa: the relaxed and trendy Grill, serving hunky waiters and succulent cutlets, rib-eye and chops, or the more glamorous, softly-lit and softly-furnished Bar Restaurant. The latter is great for romance with its pastoral murals, plush velvet seating, and a mouth-watering sharing menu. Whether you want to roll your sleeves up for the red meat, or dress up for smoked salmon tartar with beet mayo, both Theresa venues are the kind of places you want to savor flavors late into the night (though the Grill is also a great choice for lunch, particularly after a visit to the nearby Brandhorst Museum). Happily, the bar stays open until at least 1am.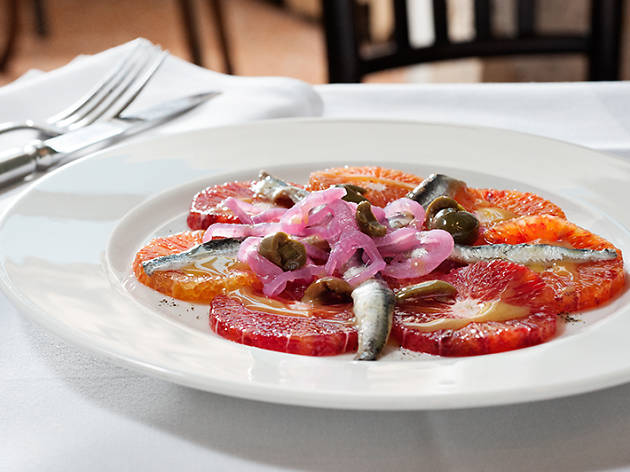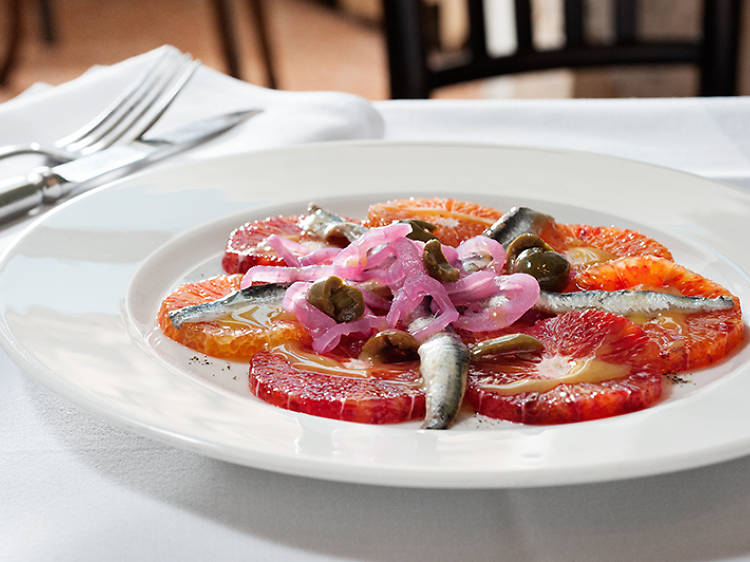 Brenner
From housing hay bales to high-class cuisine, this colonnaded hall was once the stables of Munich's royal residence. Now packed full of pretty, young things, Brenner boasts a luxurious location off Maximilanstraße and an impressive vaulted and pillared interior. With inside capacity for 450 people as well as a scenic terrace looking toward the Bavarian state opera, it's a big, bustling, brasserie-style place, where the terrazzo flooring and wrought iron elements do little to soften the noise. The triad offering of bar, pasta and grill promises Mediterranean flair and not a mention of sauerkraut, with homemade linguine and spaghetti and an array of meat and fish served hot from the open fire. Service is attentive and good, the guests are glamorous and the whole experience can be a welcome reprieve from the carb-laden jostle of the traditional Bavarian locale. We highly recommend booking in advance.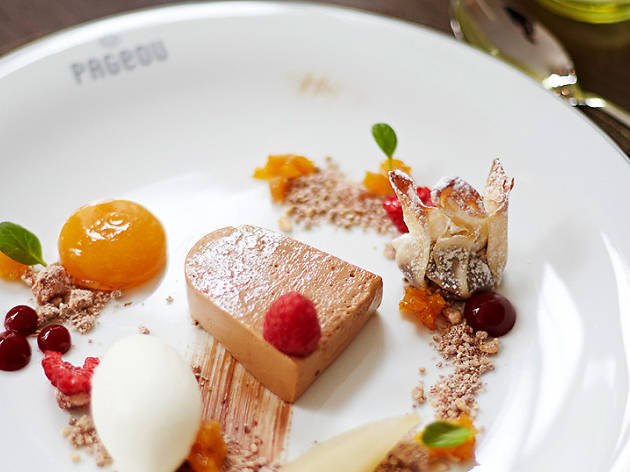 Pageou
On one of one of Munich's most beautiful city center streets, chef Ali Güngörmüs moved south from his Hamburg tenure at the renowned Le Canard Nouveau to set up his own restaurant, Pageou. Behind an impressive historical façade, the interior is bright, light and elegant, with white walls, generous leather chairs and rich red details. Pageou was the name of Güngörmüs' childhood village and it's the East Anatolian touch that makes his set and à la carte menus such winners, combining aromatic interest with rustic charm—think warm Saint Maure cheese on an eggplant-kadaifi nest. There's a private dining room for parties and, in summer, a balmy back courtyard, as well as a slightly less expensive business lunch menu. Be sure to leave room for the signature chocolate cake.
See more restaurants in Munich
Discover the best things to do in Europe
See more