The best restaurants in Munich
Munich's culinary scene combines the hearty meals of the Alps with fresh Mediterranean dishes and even some vegetarian fare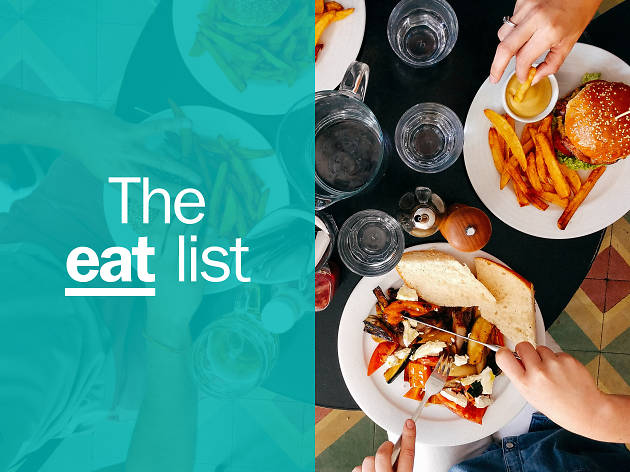 When it comes to things to do, Munich isn't shy. You can easily spend days here exploring different areas and attractions. But the city's culinary scene is just as fruitful, with all kinds of good eating to be had. Munich looks south—to the Alps, with hearty meals in quality and quantity, and to Italy, with an ever-growing number of locales specializing in fresh Mediterranean dishes, including the homely Preysinggarten and the bustling Brenner. For the classic Wirtshaus experience, there's the olde-worlde Bratwurst-Glöckl, the picturesque Spätenhaus an der Oper, or a fresher touch at Maximilian. For those rather craving something—anything!—other than schnitzel and potatoes, vegetarian Tian, Mexican Blitz and Anatolian-inspired Pageou are top notch fixes, while the gorgeous rooftop café at Munich's architecture faculty offers great mountain views without mountainous portions.
The best restaurants in Munich
Discover Time Out Market: the best of the city under one roof
How about a drink?
No Bavarian visit is complete without a sizeable serving of beer, though there are plenty of other options in the home of Oktoberfest. Sip your way through the best watering holes in Munich, from beer gardens to gastropubs and cocktail bars.