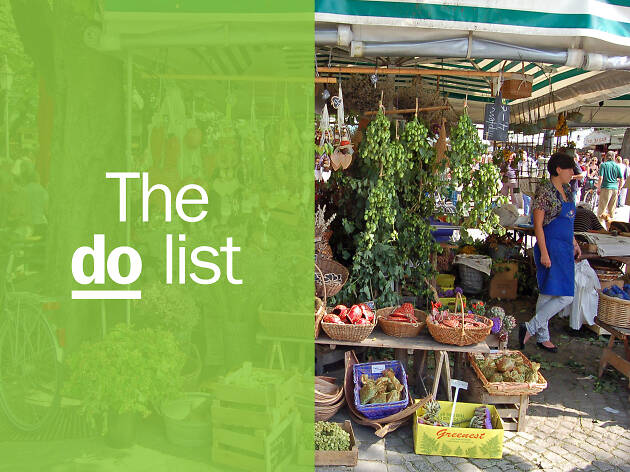 The 12 best things to do in Munich
Pork knuckles… or river surfing? Find the ultimate antidote to biergarten boozing in our pick of the best things to do in Munich
Sure, Oktoberfest always pulls in the crowds – in fact, it's become a full-blown annual fixture for many of Europe's party-hungry youth. But despite the free-flowing booze, Munich has long been considered hip and edgy Berlin's oh-so-uncool southern cousin. All that beer doesn't a cutting-edge night out make. And up against the capital's endless clubbing options, Münchner nightlife may well pale by comparison.
But stop right there, we say – because if you don't want to go all that heavy and are simply after a good dose of culture and some brilliant things to do, Munich's certainly playing catch-up. The country's third largest city (and capital of Bavaria) has experienced a major resurgence in recent years, and not just come early autumn. From an architectural standpoint, the heavily-bombed city's beauty shines again thanks to a carefully executed reconstruction plan of historic buildings damaged or destroyed during the two World Wars. Add in a booming economy oiled by big businesses like BMW, some major landmarks, plus a passionate restaurant culture that sinks its teeth into experimental cooking while still elevating hearty Bavarian classics; wash it all down with beer, beer and more beer, and finally you'll begin to understand why Munich keeps on topping lists of the world's most liveable cities.
Done something on this list and loved it? Share it with the hashtag #TimeOutDoList and tag @TimeOutEverywhere. You can also find out more about how Time Out selects the very best things to do all over the world.
Best things to do in Munich
Now try some of these big-hitting sights...
With outstanding art museums, compelling history and glistening mountain spas in sight, there's plenty in Munich to lure you away from the beer garden.
Best selling Time Out Offers