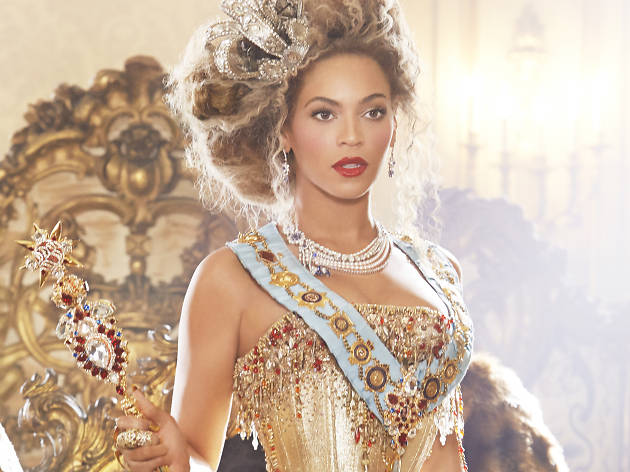 The best Grammy moments of all time
We've ranked our picks for the most unforgettable Grammy moments ever, from tribute performances to shocking mishaps
In its six decades, the Grammy Awards have come to be one of the most suprise-packed, controversy-laden nights of the year. The biggest names in music come together to perform the best new songs, as well as to honor the historic contributions of artists that came before them. And, lucky you, we've gathered our favorite moments from the award show's history to get you excited for the big night. Check the nominations list for 2018, stock up on a craft beer for Sunday's festivities, and check out our list of the best Grammy moments of all time!
The best Grammy moments of all time
1. 1998: Aretha Franklin singing "Nessun Dorma" for Pavarotti at the last minute
In the 1990s, the aria from the Puccini opera Turandot steadily rose to popularity after Luciano Pavarotti's version was used to promote the World Cup. This peaked in 1998 when the Grammy's scheduled Pavarotti to perform the piece backed by a full classical orchestra and choir. However, on the night of the performance, Pavarotti, who had been suffering from a sore throat, was urged by his doctors to rest. For his replacement—which presenter Sting referred to as being called with "literally at a moments notice"—the least-expected person stepped in to cover for her ailing friend. Aretha Franklin, the ultimate professional that she is, walked onstage that night void of any hesitation or uncertainty, and delivered an unforgettably stirring moment that proved she is one of the greatest singers (and fastest learners) in the history of vocal performance. It was an inspiring moment for anyone who has ever had to deliver under enormous pressure, or for anyone who has had a classical-music snob belittle your Motown collection.
2. 2016: Kendrick Lamar performing "The Blacker the Berry" and "Alright"
Nominated for some of 2017's top awards, including Record of the Year and Album of the Year, Kendrick Lamar delivered a stirring performance at the 2016 Grammys. Arriving onstage linked as part of a chain gang, Kendrick immediately launched into "The Blacker the Berry," his supporting band playing from within prison cells, delivering rapid-fire lyrics like bullets. A high-energy, blacklight-powered transition moved seamlessly to his next song, "Alright," illuminated by a centerstage bonfire that surely required some major arm-twisting of the L.A. Fire Department. The performance skyrocketed the already impressive Lamar into becoming a household name, and raised the bar for what Grammy performances are capable of.
3. 2005: Melissa Etheridge and Joss Stone performing a tribute to Janis Joplin
On the 35th anniversary of Janis Joplin's death, Melissa Etheridge was scheduled to perform along with newcomer Joss Stone. Months prior, Etheredge had been diagnosed with and began treatments for breast cancer, and there was speculation about whether or not the singer would be able to recover in time for the performance. Then, in a moment of equal parts strength and fearlessness (and that indeed the late Joplin would have been proud of), Etheridge donned the stage with a bald head and a raging voice, ushering a standing ovation.
4. 1998: The "Soy Bomb" incident interrupts Bob Dylan
In 1998, Bob Dylan took the stage to perform "Love Sick" from his 30th studio album Time Out of Mind. The stripped-down performance featured a minimalistic setup of Dylan playing acoustic guitar with backup dancers gently bobbing along to the rhythm. Or, at least, it was supposed to. During the performance, one backup dancer went rogue, tearing off his shirt to reveal the words "soy bomb," a phrase which he later attributed to mean "sort of life and death and explosion." Dylan looked visibly confused and irritated by the off-script gesture, yet a full 40 seconds went by before security took the gyrating vigilante offstage. Nowadays, the culprit (Michael Portnoy) works as a visual and performance artist, with pieces being presented all over the world, including at Art Basel, dOCUMENTA, and MoMA PS1. He is also a "sort-of" vegetarian.
5. 2012: Jennifer Hudson singing "I Will Always Love You" in tribute to Whitney Houston
When the legendary Whitney Houston tragically passed away the evening before the Grammys, the shows producers scrambled to put together a fitting tribute. In spite of the time crunch, the result was an unforgettable performance by Jennifer Hudson, who sang Whitney's hit song "And I Will Always Love You," which Houston had made famous with her own Grammy moment in 1994.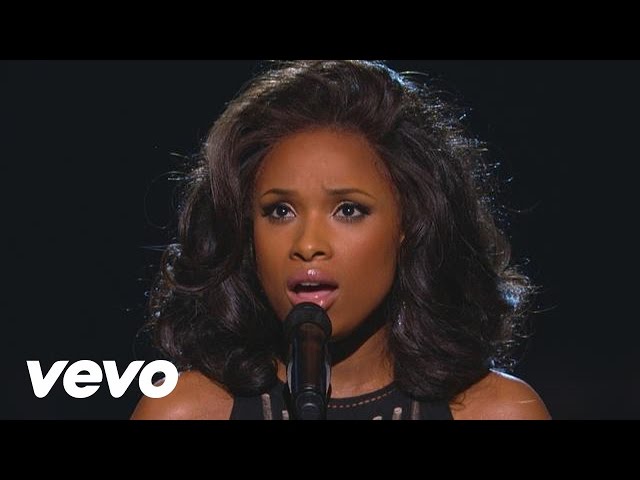 6. 2009: Radiohead performing "15 step" with a full USC Trojan Marching band
The band's seventh studio album, In Rainbows, was nominated for multiple Grammys in 2009, which resulted in an invitation onstage at the night's event. As a normally dissociated and fiercely independent outfit that strays away from pop mechanics and pyrotechnics, Radiohead was tasked with using the resources of the night to create a meaningful statement that reinforced their aesthetic rather than detracting from it. The group's collaboration with the USC Trojan marching band, whose young members soared the complicated and layered song to new heights, cemented the Grammys as a place not just for divas and pop stars but for all things musically exceptional to have a big, grand moment.
7. 2007: Christina Aguilera singing "This Is a Man's World" in tribute to James Brown
In 2007, after the death of soul icon James Brown, the pop singer donned an elegant white suit and bright red lipstick and belted out an amazing rendition of his 1966 hit in tribute. Aguilera's force-of-nature voice reinforced the song's message about the power and strength of women that has resonated throughout the decades. The performance would come to be praised by such other legends as Patti Smith, who shortly after the performance would tell Rolling Stone Magazine that is was "one of the best performances that I've ever seen…I sat and watched it, and at the end, I just involuntarily leapt to my feet. It was amazing."
8. 2001: Eminem and Elton John team up to perform "Stan"
At the height of his career, Marshall Mathers was as much under fire for his misogynistic and homophobic lyrics as we was praised for being a genius rapper. In 2001, he challenged notions that he was a homophobe by refusing to perform at the Grammys unless his (now good friend) Elton John appeared alongside him. Performing his song "Stan" Mathers swapped out part sung by Dido on the album for Elton John, a surprise-reveal performance that shocked viewers. The lasting image of the contrasting figures of Eminem in a blue denim tracksuit, and Elton in a flamboyant pink and gold getup, holding hands in solidarity has stuck out as an iconic moment in music history.
9. 2010: Pink's "Glitter in the Air" aerial performance
Adrenaline-junky Pink knows how to keep her audience guessing: such was the case in 2010 when she brought her Cirque du Soleil aerial-silk skills from her Funhouse Tour live to the Grammys stage. Beginning the ballad in a simple white robe, the performance would move to feature her suspending in a bejeweled bodysuit high above the stage on silks, spinning on an axel that would make Tonya Harding jealous. At one point, she was even fully immersed in water. All this without missing a breath or a high note.
10. 2008: Beyonce and Tina Turner performing "Proud Mary"
Eight years before Lemonade, when Queen Bey was still waiting to be coronated, she had the the honor of being called onstage by Tina Turner for the ultimate tag team. Upholstered in a silver jumpsuit, Mrs. Turner purred "Every now and then, we kinda like to do things, nice and easy" with the then up-and-coming starlett, dancing the songs iconic choreography in perfect unison, right up to its energetic climax.
Check out the best love songs
Are you ready to fall head over heels with the best love songs of all time? Cupid has you in his sights, people.