Hello, Boris. What's been the most memorable gig you've ever attended?
'I think I can die happy having seen The Rolling Stones in concert in Hyde Park in 2013. Before then, the only concert I had been to was Sister Sledge at the Oxford Apollo in about 1985. They were pretty good too.'
Can you talk us through the work of the Mayor's Music Fund?
'Think of all the wonderful things that playing music can do for a young mind: building self-discipline, persistence, teamwork, creativity – you name it. Then think of all the tens of thousands of talented kids in London who have the potential to play brilliantly, but never get the chance or just give it up, because they move school or no longer have the teaching they need.
'That is why we came up with the Mayor's Music Fund: to find those talented kids and to help them to keep playing. We give them four-year scholarships, and opportunities to play alongside professionals. In just three years the Fund has handed out £1.5 million. Around 280 children have benefited from the scholarships – without which they could not have afforded their lessons.'
How musical are you yourself? Which songs do you enjoy singing?
'I am still convinced there is a brilliant musician inside me, struggling to get out – but I must admit that he is proving hard to liberate. I failed Grade One piano, but have taken it up again recently. I sing all kinds of stuff and recently received mixed reviews for a performance of "Three Little Birds" by Bob Marley at City Hall.'
What do buskers bring to city life? What are your plans to improve London's busking scene?
'Buskers add immeasurably to the life and joy of a city. As I cycle home in the evening there is nothing I like better than the guitar solo from "Hotel California", skirling romantically around the concrete walkways of London Bridge station.
'It is also vital to recognise that many great acts have begun by busking on the streets of London, from Eric Clapton to Rod Stewart to Ed Sheeran to Passenger. So backing busking is pure economic common sense – entrenching London's lead as the music capital of the world. That is why we have introduced an annual gigs competition for would-be buskers aged 11 to 25, and, under a programme called Busk in London, we have simplified the rules about where and how to get a licence.'
But didn't you recently try and ban bagpiping buskers?
'It is a complete myth that we have tried to ban bagpipes. I love bagpipes. I love the haunting wail of these agonised bladders. Many of Britain's greatest military victories have been won to the sound of bagpipes. All we suggest in our guidance is that anyone playing bagpipes might think of the feelings of those residents who don't necessarily enjoy them quite as much.
'By introducing simple and common-sense guidelines, and encouraging high-profile and busy London locations to welcome street performers, our goal is to make busking easier, bigger and better! I also urge Time Out readers to keep their eyes peeled for the first ever National Busking Day on July 18.'
'I once spent a torrid few hours being taught to dance by Ulrika Jonsson at the Ministry of Sound'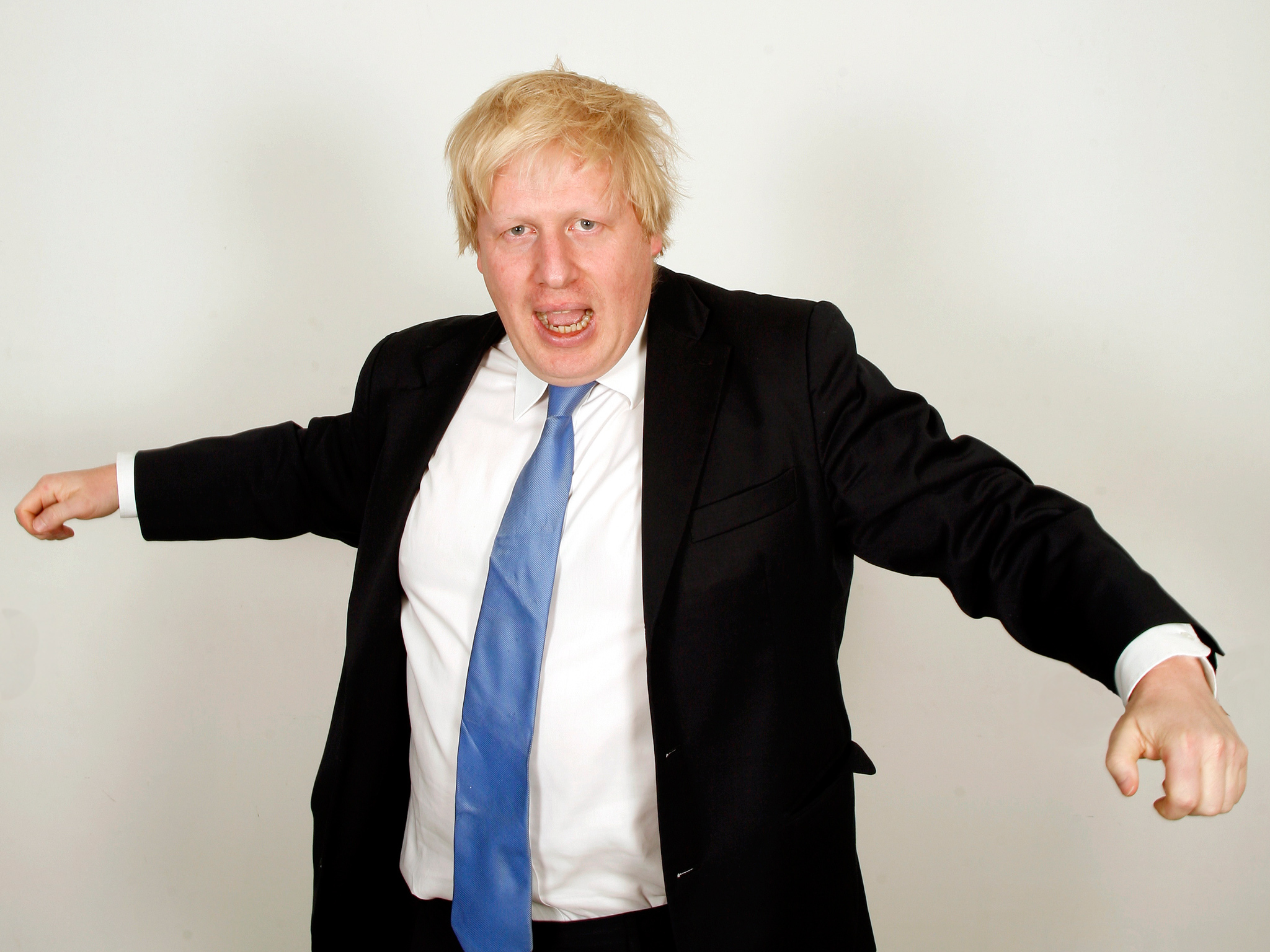 © Rob Greig
What's your favourite kind of music to dance to?
'The Rolling Stones or frankly anything with a strong percussive beat.'
London's live music venues are the envy of the world. As the city rapidly evolves, what's being done to protect them?
'There is a tension between London's development as a successful global centre and its status as an internationally renowned music capital. Music is the heartbeat of our great metropolis and it is vital that we continue to support the live scene. As well as giving pleasure to millions, music is a massive earner for London, worth around £1.6 billion.
'I am as concerned as any music-lover about the threat to live music venues and have set up a Live Music Taskforce, which has been talking to musicians, venues and local government with the aim of developing a practical plan of action to ensure live music in all its forms is integrated into our city's future growth. It's due to release a first report this summer.'
Our nightlife venues are just as world-renowned. Do you have any strong personal memories of London's club scene?
'I once spent a very torrid few hours – many years ago – being taught to dance by Ulrika Jonsson at the Ministry of Sound.'
You're presenting at the London Music Awards, which is organised by the the Mayor's Music Fund. Can you explain the awards to our readers?
'The London Music Awards are an opportunity to recognise the wealth of talent in our city – not just the big names, but emerging talent and gifted youngsters. What makes the awards unique is that we celebrate talent through the generations; from ten-to-11-year-olds benefitting from Mayor's Music Fund support, through the stars of tomorrow, to artists who make a phenomenal contribution to music.'
Finally, how do you listen to music? Are you a vinyl man or an iPod wielder?
'Have you discovered this wonderful thing called YouTube? I am afraid I just dial up whatever I want and put it on my laptop while I work. Anything from Brahms to The Clash.'
The London Music Awards take place at the Roundhouse on Thursday June 11.