1/5
Andrew Brackenbury / Time Out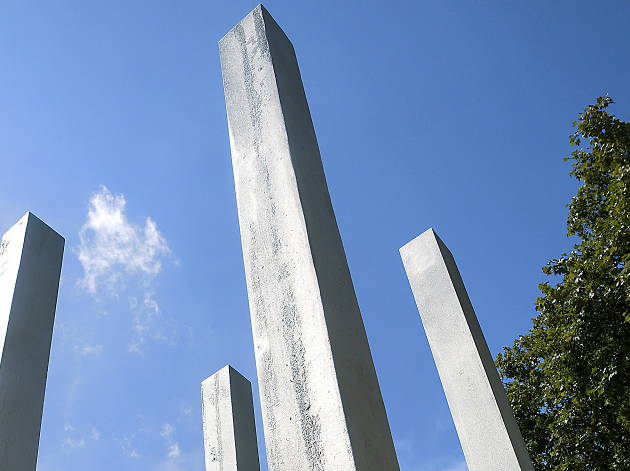 2/5
Michelle Grant / Time Out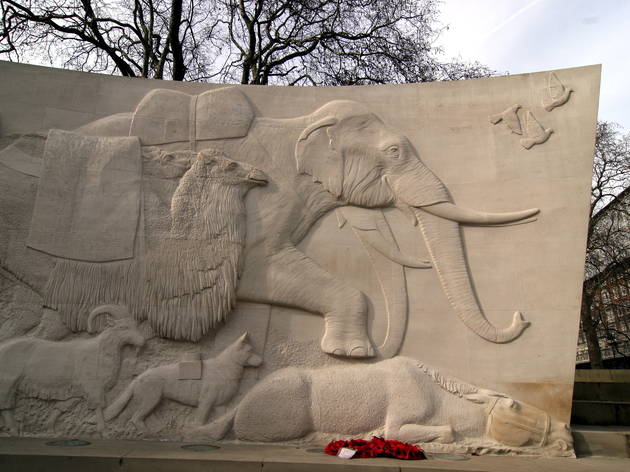 3/5
Heloise Bergman / Time Out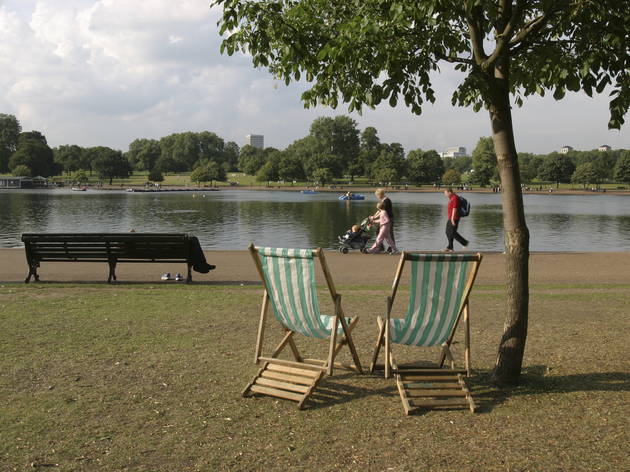 4/5
Jonathan Perugia / Time Out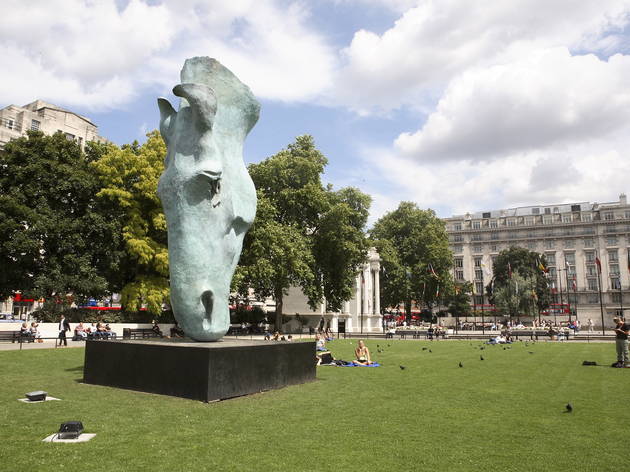 5/5
Michelle Grant / Time Out
At 1.5 miles long and about a mile wide, Hyde Park is one of the largest of London's Royal Parks. The land was appropriated in 1536 from the monks of Westminster Abbey by Henry VIII for hunting deer and, despite opening to the public in the early 1600s, was only frequented by the upper echelons of society. London's oldest boating lake, The Serpentine, is at the bottom of Hyde Park. It's not especially beautiful but is home to ducks, coots, swans and tufty-headed grebes, and is also of great historic interest. It was a hotspot for mass demonstrations in the nineteenth century and remains so today. The legalisation of public assembly in the park led to the establishment of Speakers' Corner in 1872 (close to Marble Arch tube), where political and religious ranters – sane and otherwise – still have the floor. The park perimeter is popular with skaters, as well as with bike riders and horse riders. If you're exploring on foot and the vast expanses defeat you, look out for the Liberty Drives (May-Oct). Driven by volunteers (there's no fare, but offer a donation if you can), these electric buggies pick up groups of sightseers and ferry them around. The Joy of Life fountain, next to Aldford Street North Gate, alongside Park Lane, is a popular spot for splashing around in when the weather heats up.
Venue name:
Hyde Park
Contact:
Address:

London
W2 4RU

Transport:
Tube: Queensway/South Kensington/Hyde Park Corner/Lancaster Gate
Do you own this business?
Zip Fit Club

No one wants to spend hours in the gym, so keep it short and sweet (okay, short and sweaty) with Zip Fit's 30-minute workouts in Hyde Park. Designed for those working at a desk all day, the lunchtime classes combine cardio and bodyweight resistance. Do...

Exercise classes

Monday March 19 2018 - Wednesday July 4 2018

British Summer Time: Roger Waters

If you're missing the enduring sounds of psyche legends Pink Floyd, Hyse Park is the place to get your fix this summer, as Roger Waters, the Floyd's bassist, will be delving deep into the back catalogue. He'll be performing songs from some of the band's...

British Summer Time: The Cure

Robert Smith's seminal gloom-pop combo play a huge BST headline show – a rare treat indeed. It's a safe bet that their fiercely loyal fans will get to hear all the hits: 'Boys Don't Cry', 'The Love Cats', 'Friday I'm In Love', 'Just Like Heaven' and tons...

British Summer Time: Eric Clapton

Slowhand returns to headline a night BST action with his blues-rock classics. He's still got an army of fans who abide by the 'Clapton is God' slogan from back in the '60s. That's a bit of a stretch, clearly, but he and his music just keep on going. 

British Summer Time: Michael Bublé

The king of contemporary croon steps up to woo the BST crowds. Say what you like about 'boo-blay', but he's bagged four Grammys, nailed the sound of Christmas and just keeps rolling out the radio-loved, big band-style songs. But can that voice carry across...

British Summer Time: Bruno Mars

Bruno Mars's silky sweet tones and mix of heartfelt numbers and januty dance-pop has seen him pretty well so far – take a look at his nine-figure Spotify plays, for starters, then consider that he's won five Grammys and three Brit Awards. All of which...
You may be interested in:
Average User Rating
4.4 / 5
Rating Breakdown
5 star:

9

4 star:

12

3 star:

1

2 star:

0

1 star:

0
Hyde Park is located next to Kensington Gardens and serves more as a recreational park for the people of London. It has very large green space in and around the area for picnics, pick up games and more. There are a few cart vendors too where you can grab a coffee and pastry!
Simply the best park in the world. I recommend the Serpentine, I love spending my time there, looking at the lake and relaxing myself. It doesn't even look like London, it makes you feel like you are at the sea, completely far from the crowded city. There are a lot of things to do as well: you can have an hot dog, skating or skateboarding, rent a little boat, have a picnic, but my favourite entertainment is sitting and looking at people doing this activities.
Another very nice part is the 'Italian garden', which looks like a little oasis in the middle of the nature.
Basically in Hyde Park you could spend a whole day without getting bored.
Every time I went London I always ended up with taking a stroll around Hyde Park. I could be because it is so central. Whenever you need a rest from the traffic and the noise, just a short stroll into the park, and you feel that you are a million miles away from London.
Hyde Park is great, but it lacks one feature near the Serpentine which is a bandstand. It would be great to have live ensembles performing in the park on a regular basis. My band was sponsored to perform on the bandstand at Finsbury Sq in the City of London and the crowds gathered during their lunch period and enjoyed it. The same can be done in Hyde Park if someone takes the initiative and arranges it. What type of music would you like to hear during your lunch period if you went to the park? Send your answer via this website http://www.steelbandhire.com/
Came for a day trip to London last year, the most relaxing and enjoyable part was the stroll around Hyde Park. We sat and had a picnic by the lake then fed the ducks. We also had a stroll around Diana's memorial fountain...Beautiful :-) Putting it simple, Strolling around Hyde Park is a must do for anybody visiting London!!
i'm bob dylans greatest bbc radio request writer: david miedzianik ROTHERHAM RIVERSIDE LIBRARY ROTHERHAM SAOUTH YORKSHIRE MY STUFF: GOOGLE SEARCH miedzianik SAY...med-gen-nick: LOVE YER XXX MADDONNA: VISIONS OF MADDONA bob dylan ??? eh ??? saw yer september 11th 2008 wembley stadium london in think ???