Janelle Monáe has landed. Since 2007, she has been beloved for funky records that map out the world of Cindi Mayweather, her android alter-ego who lives in the year 2719. Now, Monáe's turning the sonic spaceship around. "This album is more near-future," says a thoughtful yet lighthearted Monáe of Dirty Computer, over lunch a few months before her two big concerts in NYC. "So, for the first time, I'm like, 'Okay, I'm here now.' " The LP, an amalgam of dancy beats, classic R&B and laid-back neo-soul grooves, has an impressive guest list: Grimes, Pharrell, Stevie Wonder, Zoë Kravitz and Brian Wilson all make cameos. More impressively, though, the new effort launches us into the Moonlight and Hidden Figures star's reality—her feminism and activism, her self-described pansexuality and what it's like to be black in America today. Pleased to meet you, Janelle.
I love your super-stylized look. Where do you mine your inspiration?
I love the '80s. I've been pulling from Bowie, Blondie—just when people didn't give a fuck about their clothes. It was a vibe. It wasn't about name brands; it wasn't about designers. Everything you had on was about how you wanted to express yourself. You didn't let the trends speak over your art.
Prince, who worked on Dirty Computer, seemed to believe that, too.
Prince has been an inspiration to me since I was a little girl. He did, in fact, scare me a lot. I think it was the fact that I had never seen a man express himself like Prince. You just got the sense that this is a free-ass motherfucker, you know? And it inspired my free-ass–motherfucker spirit. And then I got to form a great personal relationship with him. If anybody understood where I was trying to go musically and sonically, it was him. Whatever you needed, he would say, "I'm here."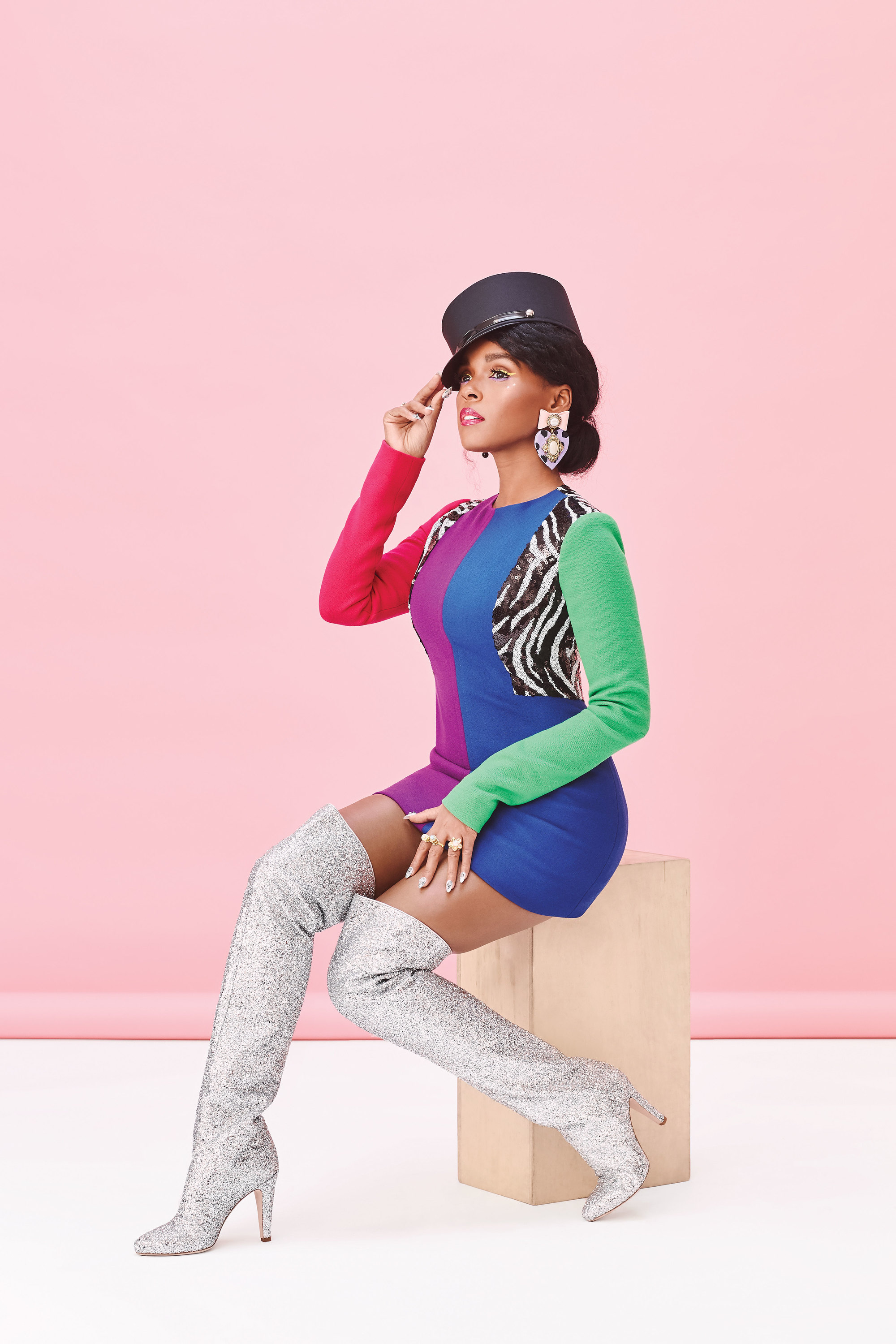 Photograph: Colette Aboussouan
Your past few records were set far in the future. Was there a moment in terms of women's rights that made you think "I need to move to the present"?
It was the whole. It wasn't just women's rights; it was also minority rights, poor people's rights. And if you think about the election—like, Americans voted [Trump] into office, and everything he stands for is so divisive. That right there should be enough to make you feel awake, alive and feel a responsibility.
Was it tough to explore those issues?
I really just had to spend time getting to understand myself: How do I talk about these questions that upset me? How do I talk about the sting of being called a bitch for the first time? How do I talk about the sting of feeling like my existence as a minority could get me shot and killed by police? Speaking to Stevie Wonder was a help. He's on an interlude on the album. I don't want to misquote him, but it goes: "Do not let your words of anger get in the way of your expressions of love." I think this album is rooted in that.
What narratives drive Dirty Computer?
I think the narrative first comes from a young African-American woman living in America through my lens. You take off the makeup, the costumes, the artist—I am the daughter and descendant of working-class parents and grandparents. My grandmother picked cotton in Aberdeen, Mississippi. She helped build this country, and when I think about being a woman, being a minority and being a queer black woman, I think it makes me feel a deeper responsibility to make sure people who are like me feel seen, are heard and feel celebrated.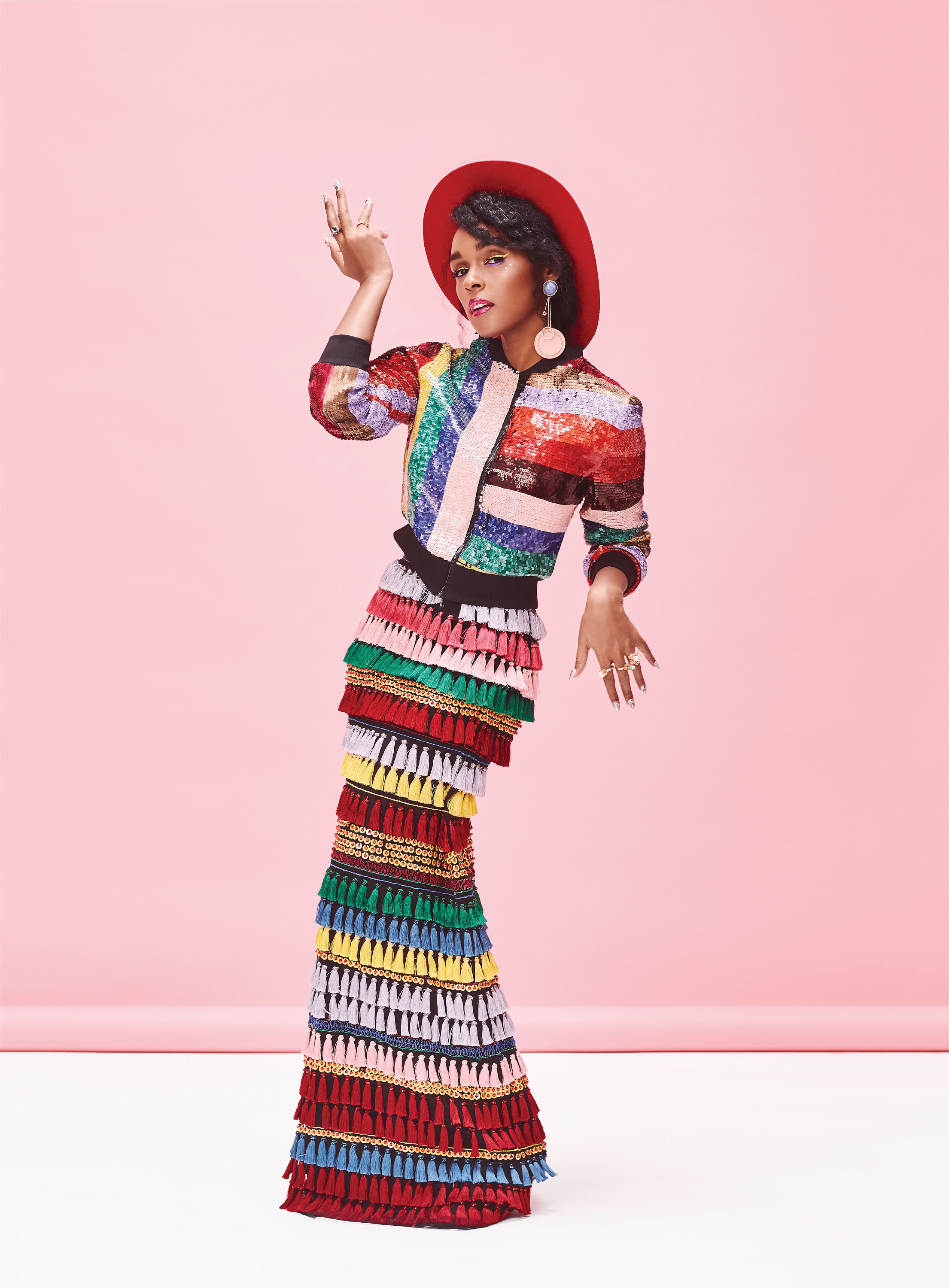 Photograph: Colette Aboussouan
On Twitter, Missy Elliott wrote, "I wonder what artist would take a chance on me directing a video for them." And you essentially did this: [Raises hand]
Oh my god. First of all, I grew up idolizing Missy Elliott. She is the master of visuals, so I would be honored to have her do anything. It's been a long time coming.
When did you first meet?
When I first started my career, I did a showcase here in New York City. I was so nervous. I didn't look like any of the other artists who were performing that night. My music didn't sound like them, and I was in this tuxedo and had natural hair. I wasn't what you would call a "typical" R&B black female artist, and I was really having anxiety about it. I did my thing, and I remember seeing her in the audience. When I came offstage, she was one of the first people to greet me. She told me she loved my performance and thought I had something special. Just the affirmation I got from her right there helped me embrace the things that make me unique.
Who is inspiring you now?
I love Cardi B's authenticity. I think I'm just inspired by strong women. I'm inspired by the #MeToo movement; I'm inspired by Time's Up. I'm inspired that black people are telling our stories for ourselves. We're not letting society or the entertainment industry erase our stories—they're coming out authentic. I'm inspired to be alive during a time when Black Panther is kicking so much ass at the box office. We're in an incredible time.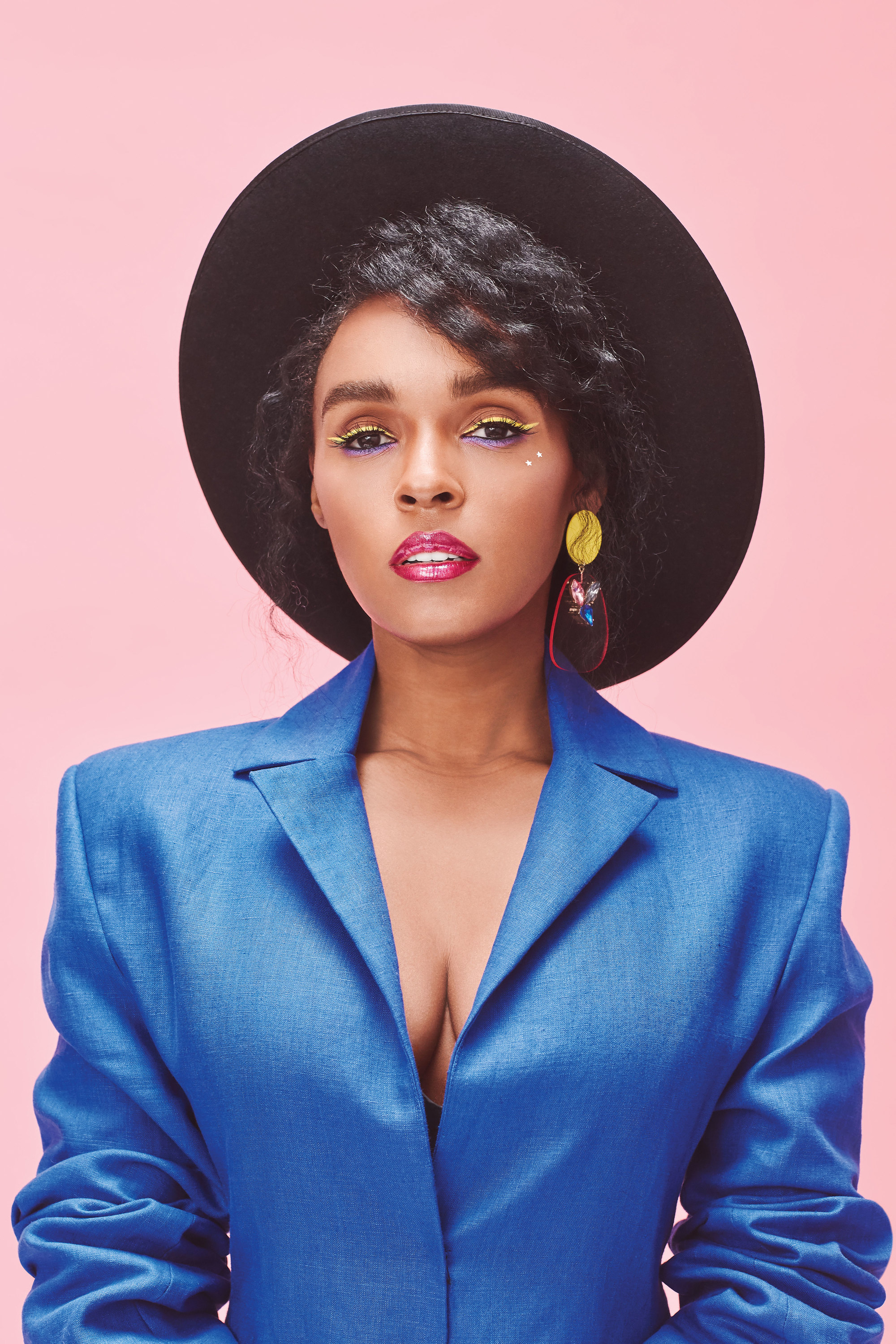 Photograph: Colette Aboussouan
Janelle Monáe performs at the Hulu Theater at Madison Square Garden on July 18 and at Afropunk Brooklyn on Aug 26.
Styling: Alexandra Mandelkorn
Hair: Nikki Nelms
Makeup: Jessica Smalls
Location: TriBeCa Journal Studio
1st Assistant / Digital Tech: Ryan Hickey
2nd Assistant: Tatum Mangus
Special Thanks
Alice & Olivia, Solace London, ASOS, Flamekeepers Harlem, Youssef Lahlou, Modern Vice, Hannah Jewett, Queenie Cao, Wolk Morais, Brother Vellies and Badacious