Your guide to Afropunk in NYC
Dig into our complete guide to Afropunk Festival, the annual outdoor music and culture party in Brooklyn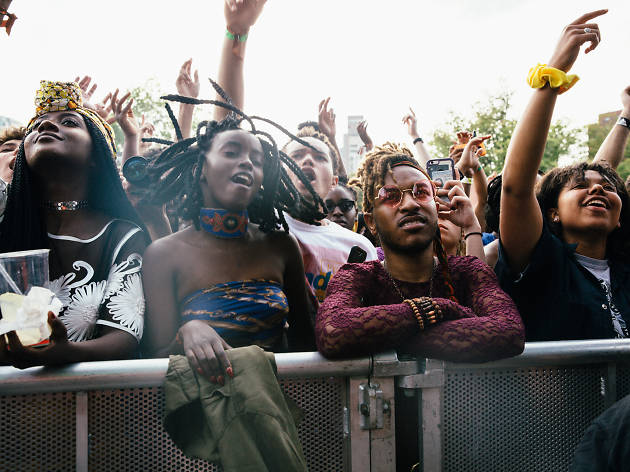 Afropunk Festival is an annual event that takes place in August at Brooklyn's Commodore Barry Park. Over the course of a weekend, Afropunk 2018—NYC's outdoor summer music festival celebrating multicultural arts—hosts a wide array of well-known musical artists (including some of the biggest hip-hop artists), as well as food trucks, live art, a craft market and more. Additionally, Afropunk strives to raise multicultural awareness in New York City with its Activism Row initiative.
RECOMMENDED: Full guide to summer music festivals in NYC
When is Afropunk?
Afropunk Festival takes place Saturday, August 25, 2018 and Sunday, August 26, 2018.
Where is Afropunk?
Afropunk Fest takes place at Commodore Barry Park in Brooklyn.
Who is playing Afropunk?
Headliners for this year's festival include Janelle Monae, Erykah Badu, Twin Shadow, Miguel, Kaytranada, The Internet, Jamila Woods and many others. Click here for the full lineup.
How do I get tickets?
Buy tickets at the official festival website or via Time Out. Prices are $60 for single-day tickets (Saturday or Sunday) and $110 for 2-day, weekend tickets.
Photos of Afropunk Brooklyn
Archive Afropunk Festival coverage