The 12 best brunch restaurants in Nashville
Bottomless mimosas, anyone? Find everything you're craving and more with our guide to Nashville's top brunch havens.
Nashville didn't used to be known as a brunch town. To be honest, for many years not much happened in Music City before noon on Sundays—musicians were sleeping off their previous nights out at the bars, everyone else was in church, and few restaurants were even open at all. As Nashville's demographics have changed, so too have its brunch options. Today plenty of eateries open for this most leisurely of meals. Whether you're looking for things to do on the weekend or a hangover remedy after hanging out at the best nightlife spots in town, these brunch spots are well worth your while. And it's not all chicken and waffles, poached eggs and bloody Marys (though Nashville does all three very well). Here are the best places for catching up with friends, feeding that hangover, people watching and ordering another mimosa.
Best brunch restaurants in Nashville
Photograph: Courtesy Yelp/Joanna H.
What it is? A Mediterranean-inspired getaway in East Nashville, Butcher & Bee prepares innovative shareable dishes from an open kitchen in a warm but modern space.
Why go? If you want something other than the standard eggs bene, this is the go-to. The shakshuka (a spicy tomato Middle Eastern favorite) is the city's best. The bloody Mary has a kick, thanks to the kinds of fresh, seasonal ingredients the kitchen uses in its food dishes, too. Wanna go healthy? Try the kale and eggs.
Price? Average
Photograph: Courtesy Yelp/David E.
What it is? Chinese food is not what Nashville is known for. But this kitchen melds Chinese and Southern foods in interesting ways, in a space that also melds intimate and open.
Why go? This is a really dim sum and then sum kinda place. Carts circle the booths in a traditional manner, but their contents are anything but traditional. Try the duck dumpling, the sesame golden eggs and the firecracker wontons.
Price? Average
Photograph: Courtesy Yelp/Ting W.
3. Chauhan Ale & Masala House
What it is? Maneet Chauhan is known for appearing on Iron Chef America, and Chopped. Now as the owner of three restaurants in Nashville, she is known for bringing Indian street food to a city that wasn't known for its Indian cui­sine.
Why go? Brunch allows Chauhan to take its penchant for fusion to the next level, with dishes that combine the funkiest of the south (think: Elvis) with chicken tikka, curry and more. There are no punches pulled: The drinks are listed as hangover cures.
Price? Average
Photograph: Courtesy Yelp/Stephanie B.
What it is? As the largest restaurant in the massive Omni Nashville hotel, you might not think that this spot would be a must on many locals' lists. But think again.
Why go? The breakfast buffet is massive, with organic and gluten-free options, including cereals. Only in the south: There's a biscuit bar. But unlike many other kitchens that specialize in southern cooking, there's a willingness to accommodate those who don't eat pork, meat or gluten.
Price? Average
Photograph: Courtesy Yelp/William W.
What it is? Q: What's better than food handed to you through a window in a cinder block box? A: Nothing. Particularly when it is one of Ruby's Ann's many kinds of biscuit sandwiches.
Why go? It isn't a true brunch—there are no mimosas and, in fact, no seating. But if you can't find the flaky biscuit sandwich of your dreams here, you can't find it anywhere. The chicken with goat cheese and pepper jelly is a neighborhood favorite. Meat-free sausage options are a nice touch for vegetarians.
Price? Bargain
Photograph: Courtesy Yelp/Matt D.
What it is? Tucked away in an assuming brick house in Germantown, Garden Brunch Café is just what it says: A breakfast, brunch and lunch-only spot that knows how to focus on the first part of the day.
Why go? Southern pecan coffee will start of your meal with that southern twist; dishes to consider include the breakfast bowls, banana Foster pancakes, or the Germantown West Bene, which is a salmon and eggs dish.
Price? Average
Photograph: Courtesy Yelp/Caryn B.
What it is? One of Nashville's very best restaurants, Husk brings its A-game to its brunch menu as well, with a bevy of seasonal, local ingredients, paired in unusual ways. Husk's conceit is that while all the ingredients are from the south, the menu isn't necessarily southern.
Why go? Because the menu changes based on seasonality, it is hard to pin down what will be served on any given day, but options such as crispy pig ear lettuce wraps, omelets with ramps, and soft shell crab Monte Cristo aren't out of the question.
Price? Pricey
Photograph: Courtesy Yelp/Samantha D.
What it is? Since 1951 The Loveless Cafe has been an institution, and some may argue it's a state of mind. The neon sign is an iconic stop: popular among photographers even before selfie mania.
Why go? The food at the Loveless is good: The biscuits are fluffy and buttery, the ham salty, and the eggs, bacon and sausage will hit the spot. The drive, about 20 minutes from downtown, makes these destination seem that much more authentic. While it may look unremarkable from the outside, Loveless is not a secret dive. Expect long lines for a table, as everyone wants these biscuits and jam.
Price? Average
Photograph: Courtesy Yelp/Hadi R.
What it is? Before East Nashville was cool, people flocked from all over town to eat breakfast and brunch here. The restaurant has great natural light, a small grocery section and a take-out bakery case.
Why go? People still flock here, and if you can get in, it is worth the wait. The menu is bistro inspired, with seasonal ingredients, homemade baked goods and drinks like Golden Milk (with turmeric). Try the peach or avocado tartine. The restaurant doesn't take reservations, but does offer brunch four days per week.
Photograph: Courtesy Yelp/John S.
What it is? This biscuit business started as a food truck and now has physical locations The Gulch and Hillsboro Village neighborhoods. The kitchen crew here gets creative with its biscuit dough, frying it into doughnuts (aka "bonuts") and using it to make French toast served with fruit compote. Biscuits also make an appearance in myriad sandwiches.
Why go? There are biscuit-less options to be had, including oatmeal, omelets and hash, but that's not why those long lines have formed out the door.
Price? Average
Photograph: Courtesy Yelp/Marcia M.
11. Suzy Wong's House of Yum
What it is? You can tell from the name alone that this is not your average Chinese food joint. Owned by Top Chef alumnus Arnold Myint, Suzy Wong's has a menu of shared plates with an Asian fusion spirit, an in­ventive cocktail menu and a high-energy soundtrack; this is a great place to go with friends.
Why go? On the weekends, come by for Drag'n Brunch, a tasty menu complete with drag performances. There are plenty of vegetarian and gluten-free options on the menu, too.
Price? Average
Photograph: Courtesy Yelp/Preeti M.
What it is? An old movie house converted into a restaurant, Sinema is all about making a theatrical splash.
Why go? That's doubly true at brunch, where old Hollywood movies play on big screens as patrons sip on bottomless bloody Marys and mimosas. Given the free-flowing liquor and the loud atmosphere, Sinema tends to be a raucous brunch option: Stay away if you have a hangover that craves quiet.
Price? Pricey
Looking for more dining options in Nashville?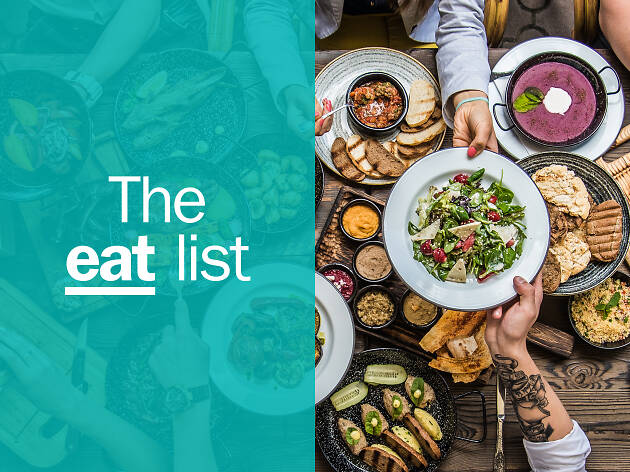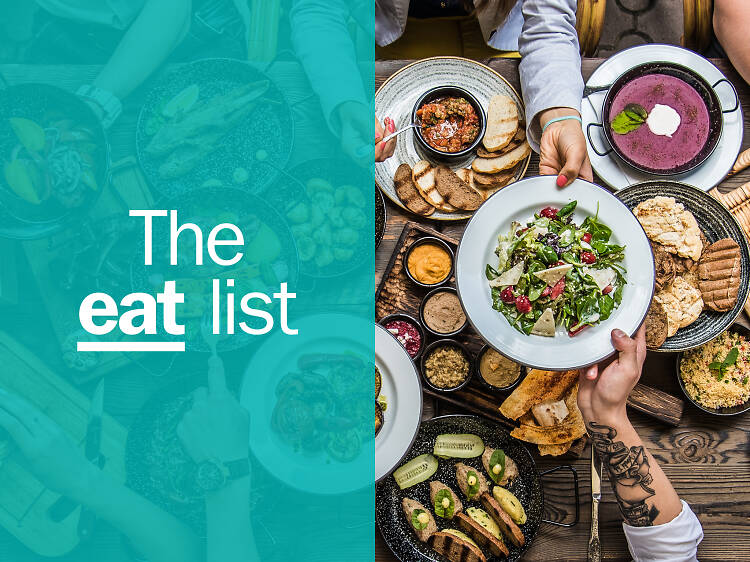 From upscale, chef-driven restaurants to cafeteria-style joints serving up the classic Nashville meat-and-three, here are the best restaurants in Nashville.
Best selling Time Out Offers