Heads up! We're working hard to be accurate – but these are unusual times, so please always check before heading out.
The 20 best things to do in Nashville
Country music and hot chicken feature prominently on our list of best things to do in Nashville—but there's more.
When exploring the best things to do in Nashville, there is one cardinal rule: don't avoid the attractions, activities and highlights that you've heard about before, deeming them "too cliché." Namely, we're talking about the music scene, the hot chicken and, of course, the top bars in the area. They are, after all, cliché for a reason.
Of course, there's more: from the "mother church of country music" to the local answer to New Orleans' Bourbon Street and super-fun distillery tours, Nashville is an endlessly entertaining town that offers historical treasures and modern entertainments in the same breath. Are you ready to explore the Tennessee capital properly?
Things to do in Nashville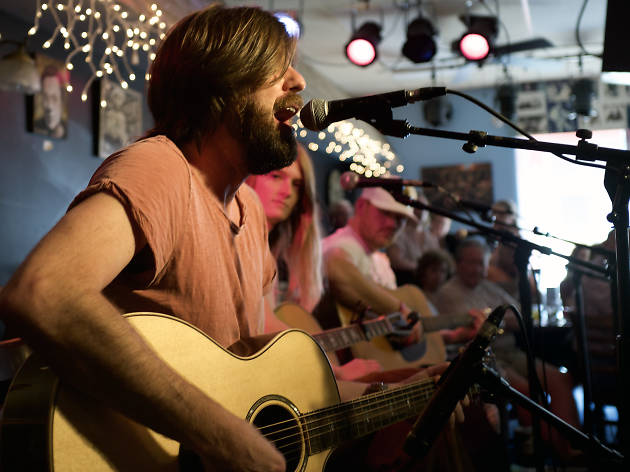 Photograph: Courtesy Flickr/CC/Ryan Dickey
What is it: Low-key places to hear singer-songwriters play their lyrics, usually acoustically. A listening room is the very core of the Music City experience.
Why go: Nashville is more about the people who write the songs than the stars who perform them. Open mic and songwriter nights at listening rooms, such as Listening Room Café and Bluebird Café, are places to hear the stories behind the songs.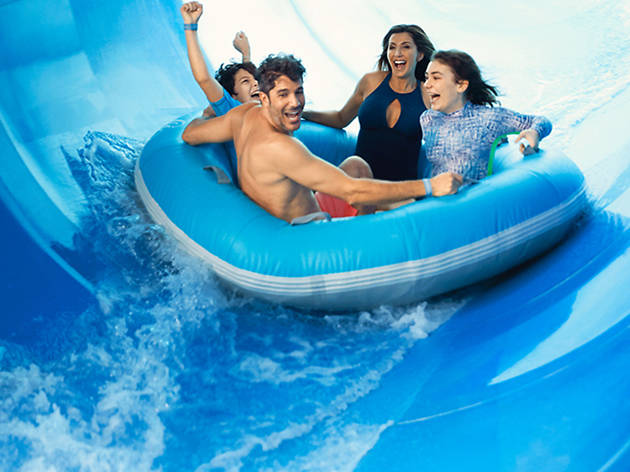 Photograph: Matthew Sullivan
What is it: An indoor/outdoor waterpark at the Gaylord Opryland Resort with adult-only bars, big slides, a lazy river, a giant movie screen for watching flicks from the pool, serious cabana action and more.
Why go: While the park is designed for hotel guests, there are all sorts of deals for locals (big discounts on rooms as well as the chance to book day-only parties). While the term staycation is lame, the idea of feeling like you embarked on a vacation without having bought a plane ticket is not. And Soundwaves delivers with a big splash.
What is it: At restaurants serving the meat-and-three, choose one meat dish (often beef tips or fried chicken) and up to three vegetables. It doesn't get more Nashville than this.
Why go: The food is delicious, particularly at Arnold's Country Kitchen and Swett's, with solid takes on comfort food Southern dishes, many of which rotate daily. Also, this is the only context in the world where macaroni and cheese counts as a vegetable.
What is it: A live comedy/satire show that both skewers country music and honors it, with first-rate jokes, music and costumes.
Why go: In addition to being a laugh-out-loud good time (really, not just the LOL type), the duo offers insight into the world of country music. The show takes place at the Station Inn, one of the most beloved live music venues by locals.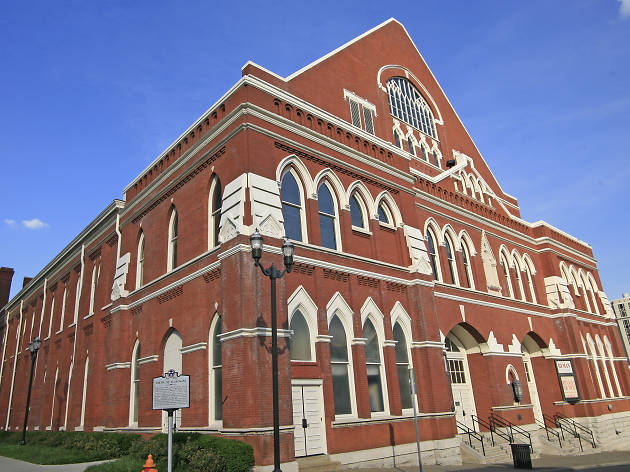 Photograph: Shutterstock
What is it: The most famous music venue in Nashville, a.k.a. the "mother church of country music." Built as the Union Gospel Tabernacle church in 1892, it once was the home of the Grand Ole Opry.
Why go: Everyone who is anyone wants to perform on this stage. The acoustics are unparalleled and often result in singers showing off their chops in ways they might not be able to elsewhere. It is a pleasure to watch artists' reverence for the space. Come early and take the backstage tour.
Photograph: Danielle Atkins
6. Downtown Sporting Club
What is it: A four-story restaurant, bar, rooftop play area, hotel and axe-throwing venue.
Why go: All of the above. There aren't many places on Broadway where locals actively want to go, but DSC is one them. The second floor has great views of the action, tasty frozen cocktails, the aforementioned axe-throwing and fake turf with lawn chairs for watching the big game al fresco, except with a roof over your head.
What is it: Located in the right field of the actual First Tennessee Park, this is a seriously hip place to hang out during a Nashville Sounds minor league baseball game.
Why go: You'll find gourmet spins on the classic burgers and dogs, plus options such as a quinoa chopped salad and globally inspired snacks such as empanadas and jalapeño corn fritters, plus other dishes when guest chefs show up. This is not standard ballpark food. You can even get actual table service.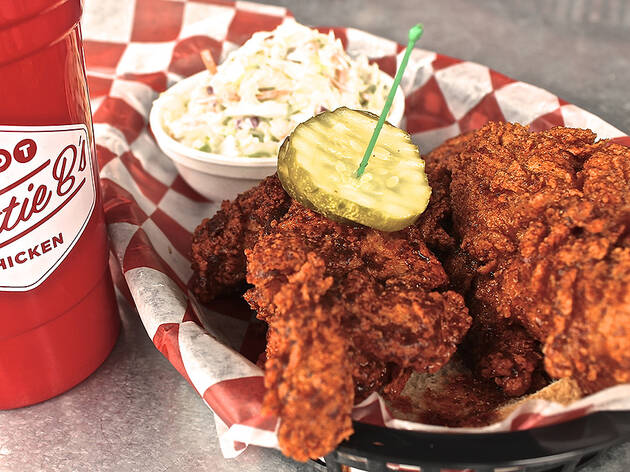 Photograph: Joseph Woodley
What is it: Nashville's most transcendent food experience is not to be found in a fine restau­rant or even at a standard meat-and-three cafeteria. It is served on a plate with a slice of white bread and a pickle chip. It is hot chicken, a very spicy pan-fried delicacy, made with bone-in breast and secret spices.
Why go: Chefs all over the country are offering their takes on hot chicken, but you ought to try it where it was invented, at Prince's Hot Chicken. If you prefer A/C, side dishes and beer with your meal, try Hattie B's Hot Chicken.
What is it: This is what old-timers call Broadway, the honky-tonk-lined street that has become Nashville's answer to New Orleans' Bourbon Street.
Why go: Broadway has changed in recent years—there are more celebrity-owned bars and less two-stepping and country music. But Robert's Western World and other old-school honky-tonks are still the place to listen to Western swing by the best musicians in the country. Just don't forget to tip the band.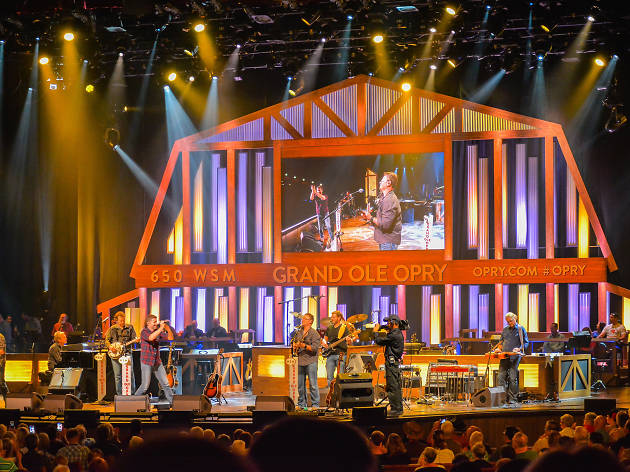 Photograph: Shutterstock
What is it: Since 1925, this live radio show (broadcast on WSM) has offered a round up of different performers playing gospel, country, bluegrass and more in a jokey, entertainment extravaganza.
Why go: Because it is the quintessential Nashville experience. Expect shows at least twice a week, Fridays and Saturdays, with additional ones on Tuesday nights during most weeks. Throughout the majority of the year, it is taped at the Opryhouse in Music Valley, where a backstage tour is available (and worthwhile). Between Thanksgiving and New Year's, the Opry returns to its historic home at the Ryman Auditorium.
11. FirstBank First Saturday Art Crawl
What is it: A free party where you walk door-to-door-to-door and check out the work of new artists at the city's top art galleries.
Why go: The two gallery districts are concentrated in Wedgewood Houston and downtown on Fifth Avenue. Each offers a party-like atmosphere (and free wine) to toast the best visual art in a city that values creativity and artistic expression.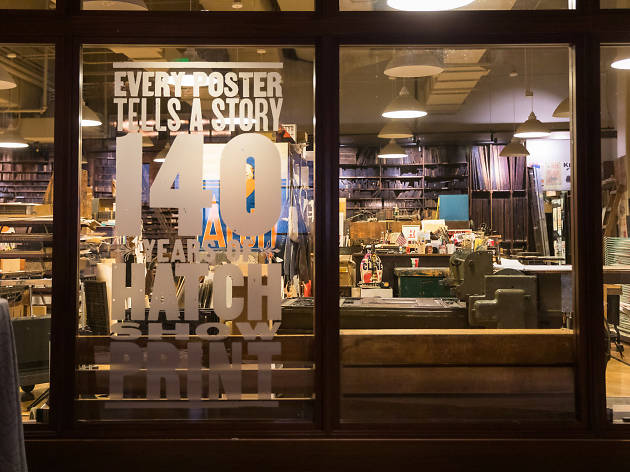 Photograph: Courtesy of the Country Music Hall of Fame and Museum and Hatch Show Print
What is it: Literally nothing else captures the aesthetic of Nashville like a letterpress-made poster from Hatch Show Print.
Why go: This shop, connected to the Country Music Hall of Fame and Museum, has been making posters since 1879. You can take a tour and see the old-school methods or buy a souvenir.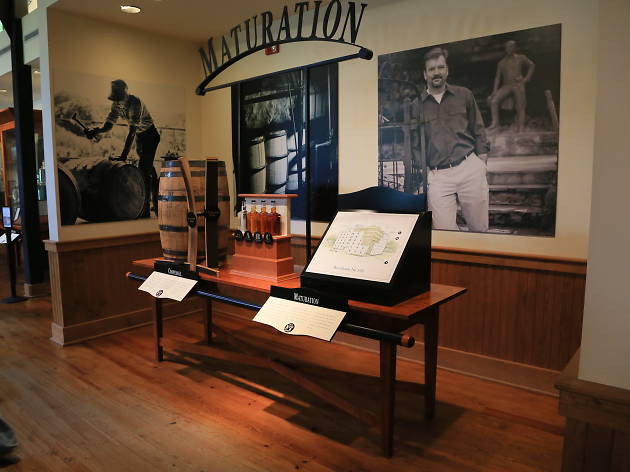 Photograph: Courtesy Flickr/CC/Bruce Tuten
What is it: Nashville is in the heart of Tennessee whiskey country. It would be impolite not to see how the locals get things done on a distillery tour.
Why go: You can take a pretty drive in the countryside to go to Jack Daniel's Distillery or stay in the city and check out Corsair Distillery and Taproom. If you want something completely different, grab a whiskey doughnut at East Nashville's Donut Distillery.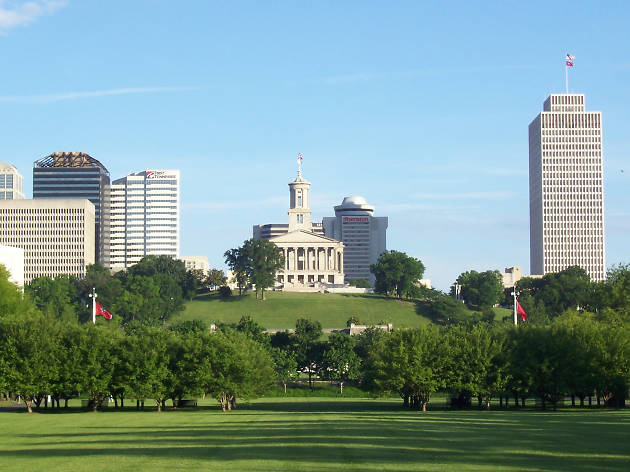 Photograph: Courtesy Flickr/CC/Denise Mattox
14. Bicentennial Capitol Mall State Park
What is it: A state park inside the city, underneath the shadow of the state capitol building and near the Tennessee State Museum.
Why go: This is an engaging way to learn about the history of the state without being stuck inside. Locals love to grab lunch at the Nashville Farmers' Market and picnic in the park. Tall trees on the east side replicate the topography of the state. Every hour on the hour you can hear the bells toll, playing "Rocky Top" and the "Tennessee Waltz."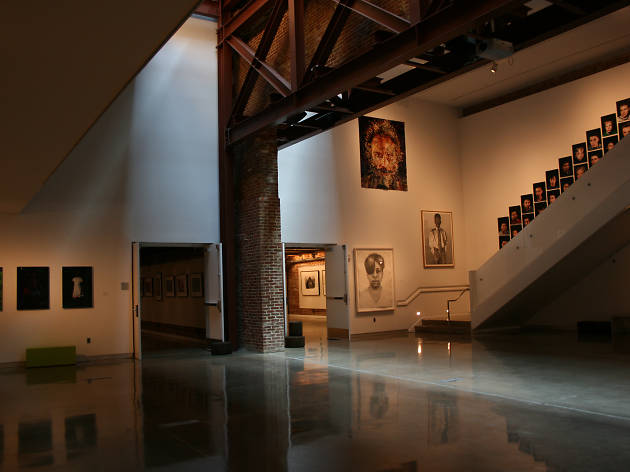 Photograph: Courtesy Flickr/CC/Sali Sasaki
15. Noelle and 21c Museum
What is it: Two of the city's downtown hotels have world-class art collections, and they're open to the public 24/7—for free.
Why go: Noelle features the work of local artists through the lobby and on each floor. The 21c Museum Hotel is an actual contemporary art museum, again in a hotel, with exhibits on several topics that change periodically. The 21c also hosts ongoing artist lectures and discussions.
What is it: Every Monday night East Nashville's low-key nightclub lets locals cut the rug.
Why go: Playing both swing dancing and Motown, guests get to burn calories, meet friends and have fun without the involvement of country music. Come forewarned: folks here don their best threads.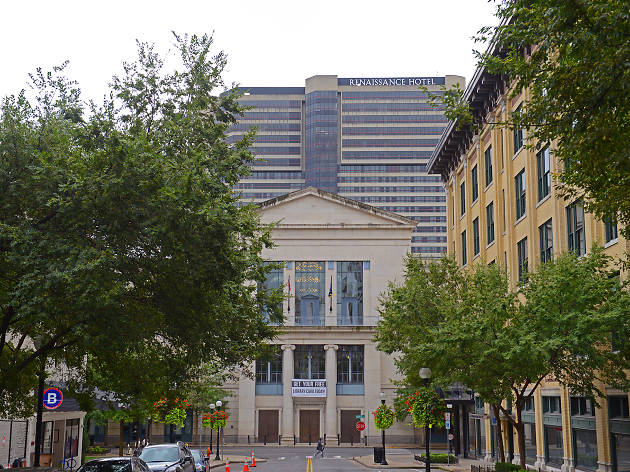 Photograph: Shutterstock
17. Civil Rights Room at the Nashville Public Library
What is it: A freestanding exhibit on the second floor of the main public library that illustrates Nashville's essential role in the U.S. civil rights movement and desegregation.
Why go: We know. It is kind of a hard sell to convince people to go to the library on vacation. But these powerful photographs, videos and displays are worth seeing to learn about the sit-ins and other protests that changed the face of America. Afterwards, walk over to Woolworth on 5th, the restored five-and-dime lunch counter. It was the site of sit-in demonstrations in the '60s and is now a restaurant serving Southern specialties.
What is it: A collection of nearly 400 board games that you can play—at no extra charge—inside the Bongo East coffee shop.
Why go: A trained expert helps you pick out a game that you and your friends or family will like. Then they'll teach you how to play, so you don't have to get bogged down reading the rules. Buy a beer, a snack or dinner from the café to enjoy while you play.
What is it: Music City has more than 90 miles of greenways and 133 miles of on-road bike lanes, so it is a fun city to get to know on a bike.
Why go: You don't need to own a bike to make it happen. BCycle has 36 rental stations around town and you can rent a bike for an hour or a day. Nashville has some hills, so you'll enjoy great vantage points… and a workout.
What is it: A 1900s car factory repurposed into a shopping-dining-drinking district.
Why go: The old Marathon Motor Works details and photos in the building give a quick history lesson while the new tenants make for a fun afternoon or evening. Don't miss Third Coast Comedy Club, Corsair Distillery and Taproom or the Bang Candy Company. TV's Mike Wolfe (of American Pickers fame) has an Antique Archaeology shop, too. You'll recognize it by the line out front.
Want to stay where the locals do?
The best neighborhoods in Nashville, where you should consider booking a hotel room or Airbnb, are filled with hidden gems and surprising destinations. From out-of-this-world restaurants and bars to live-music venues and kid-friendly things to do, the city is ripe for discovery (true story: your new favorite gig spot may be tucked inside an old barn).