The 11 best Nashville bars
Get a sense of what makes this Tennessee town unique at the best Nashville bars, from whiskey dens to beer havens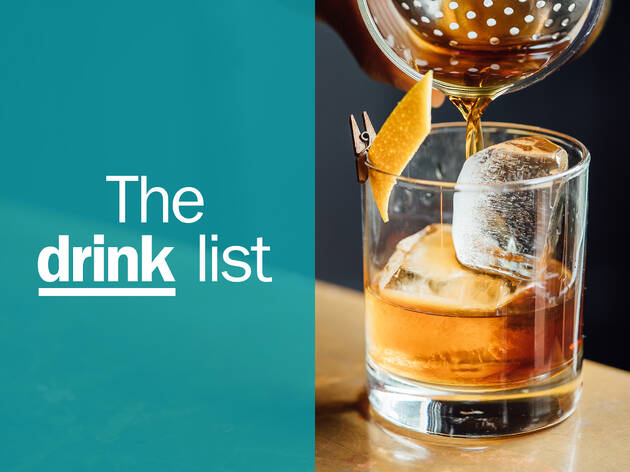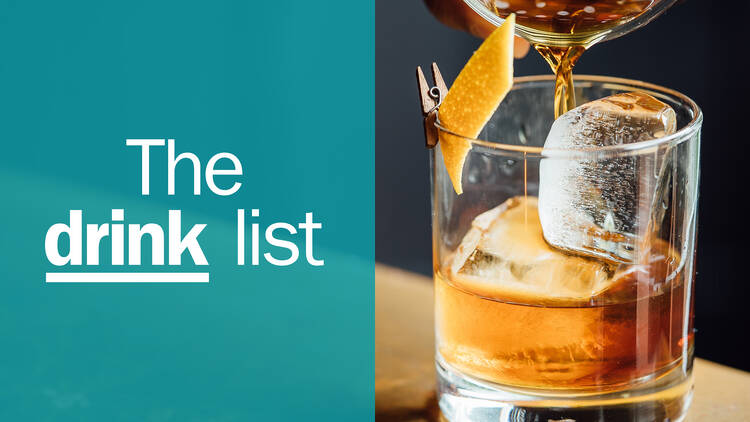 There's a reason why the old saying "Nashville is a music town with a drinking problem" has made the round, and a mere glimpse at the best Nashville bars will make that apparent. After all, it's hard to write songs about cryig in your beer without access to said beer.
As Music City's restaurant scene has evolved into an international destination (especially if looking to devour top-notch BBQ fare), so too has its devotion to top bars and nightlife destinations.
On our list, we highlight beer temples, whiskey utopias (don't forget we'er ein Tenneesee!) and even the craft cocktail lounges that have recently revamped the local booze culture. Don't forget that plenty of not-strictly-a-bar establishments, including brunch spots, serve plenty of the good stuff.
Grab that drink and revel in the music that has come to define this town, you won't regret zoning out, we promise.
Best Nashville bars
1
Photograph: Courtesy Yelp/Yvonne C.
What is it? This contemporary and stylish East Nashville bar has 36 drinks on tap (12 beer, 12 wine and 12 cocktails) and they all cost $10 or less, which in a rapidly expanding city is a rarity.
Why go? Did we mention the affordable cocktails? We're talking $7-$10 for a drink and $5 Margaritas and Mules during happy hour on a Monday. Try the "Spread Love" cocktail for an unusual tangy treat featuring dulce vida grapefruit. Also, there's a dog-friendly patio outside and a swing and lots of flowers for a nature-brought indoor vibe. The bar menu includes flatbreads, grilled cheese, and those dishes made with fresh ingredients the likes of which you don't normally see in a bar.
2
Photograph: Courtesy Yelp/Bryan R.
The Fox Bar & Cocktail Club
What is it? The location, tucked in a basement, off an alley, hides a well-designed interior of velvet armchairs and custom woodwork. Belly up to the bar or choose a comfy booth.
Why go? The clubby space is home to craft cocktails on tap change monthly, a menu of vegan and vegetarian-friendly bar snacks that satisfy, such as a twist on Nashville's signature hot chicken: hot chicken hummus. The Fox Bar also does a fantastic charcuterie boards to accompany your booze - just choose between meat, cheese or the vegan variations. Ready for something a little harder? Try an Old Fashioned to keep in theme with the classic surroundings.
3
Photograph: Courtesy Yelp/Kassidy C.
What is it? Imagine a sleek, almost mid-century modern hangout with handcrafted drinks and you'll imagine a big bar tab, too. But during happy hour these custom cocktails are more budget-friendly.
Why go? This spot is the definition of a hipster hangout, with its unassuming entrance nestled next to a paint store. But for all the retro furniture and skinny jeans, No. 308 is a friendly neighborhood bar that happens to be better looking and serves better drinks. The vibe changes as the night goes on; Friday and Saturday late nights morph into a loud, dance party with a DJ.
4
Photograph: Courtesy Yelp/Stephen C.
What is it? On an off-the-beaten block, Bar Sovereign is definitely the kind of place you'd walk right by if you weren't looking for it.
Why go? The outside belies the inside: which is designed within an inch of its life. Ask to see the three-ring binder that details information about all the amazing works of art on the walls. Crafted cocktails are delicious and likely served to you by a bartender wearing a mechanic's shirt, as is fitting the hipster aesthetic. Make sure to check the website from time to time too - that way you might just catch an invite to one of the bars quietly exciting events.
5
Photograph: Courtesy Yelp/Stephanie P.
What is it? There's no sign on the exterior, but that hasn't kept people from across the country from discovering Patterson House.
Why go? Cocktails here are crafted with care, and there's no standing room: You must have a seat in order to be served. This contributes to a civilized cocktail hour, but you might have to wait a minute. This is not a pickup scene, but a place to savor your cocktail, from its creation to its last drop.
6
Photograph: Courtesy Yelp/MaiLinh H.
What is it? Pinewood is a little bit of a lot of things: a coffee shop, a restaurant, a bowling alley, and co-working space.
Why go? But at the center of it all (both literally and figuratively) is an impressive bar, a place where craft cocktails are conceived and made, and friendships toasted over them. In season, head outside where you can cool off with frozen cocktails poolside (served from a retrofit Airstream trailer).
7
Photograph: Courtesy Yelp/Alexis B.
What is it? The basement of the century-old Hermitage Hotel is home to the swanky Oak Bar, a practically perfect place to have a drink before going out on the town, to the theater at, or just for something to do downtown.
Why go? Opened in 1910 as an illustrious prohibition-era joint (the Oak was caught serving alcoholic drinks in teapots), this hot spot is now famous for its stash of Bourbon - 130 bottles to be precise, which according to the Oak Bar, make up the largest collection of Bourbons in Nashville. The cocktails are well crafted but not overly complicated (think of old-fashioneds and Negronis), and the service is attentive. Oh and here's a secret: be sure to check out the historic men's bathroom (seriously, even women take a peek).
8
Photograph: Courtesy Catie B.
What is it? A hotel bar doesn't seem like it would be a place that locals would want to hang out (or find a bargain).
Why go? But Henley's eight Manhattans, each for $8, is the happy hour that shakes things up. These aren't made from cheap rock-gut spirits either. The aim is for the bar to be known nationally as the place to sip a Manhattan, with options such as chocolate Manhattan with Woodford Reserve; and the City Swizzle, made with Old Forrester 1870 and Clear Creek Kirschwasser Brandy.
9
Photograph: Courtesy Yelp/Alex W.
What is it? This East Nashville watering hole bills itself as Nashville's oldest dive bar.
Why go? Locals love the cheeseburgers, the fish and chips, and the affordable beer menu, with most drinks around $3. But more so they like that they'll find a reliable crowd of locals, particularly given that Dino's is open late every single day.
10
Photograph: Courtesy Yelp/Vanetta G.
What is it? You won't find a flashy entrance or even a sign at all at this style-heavy speakeasy. Get to the entrance (marked by a single gold triangle painted over the brick exterior) in the alley behind nearby restaurant Taco Mamacita. Prepare to be dazzled by the staircase as you descend.
Why go? A variety of things bring Nashvillians to this Edgehill Village bar, whether it be the airy, industrial interior (it was a former boiler room in the 1920s), the seasonal cocktails, or the DJ sets.
11
Photograph: Courtesy Yelp/Jeff S.
What is it? Friendly and eclectic, with local eccentrics and possibly rock stars (and definitely wannabe rock stars, 3 Crow Bar is the epitome of East Nashville. It is a particularly nice place to be on a sunny day when the garage door goes up and East Nashville in all its quirkiness walks by.
Why go? Need a place to lubricate work with a little lunch beer (doors open at 11am) and wireless Internet? You won't be alone.
Got the little ones in tow?
While the city screams country and might inspire a Johnny Cash jam session or two, you don't necessarily have to embrace its musical roots (though of course we're all for a trip to the Grand Ole Opry). Take a look at our list to get inspired.