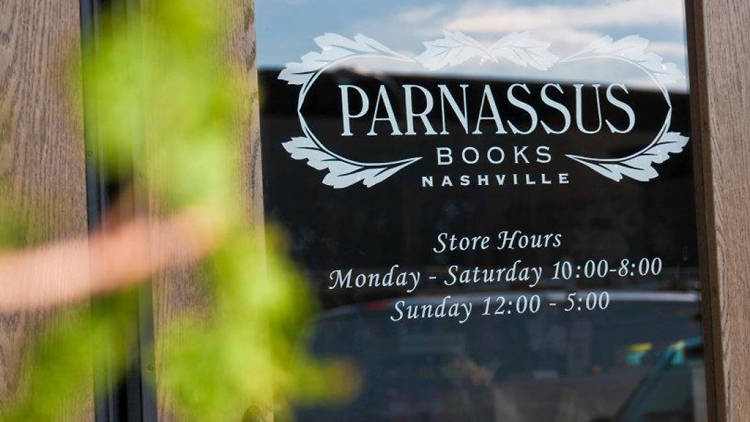 In 2011, Nashville's last specialist bookstore closed—finished off like so many others by cutthroat competition from e-books and online retailers. But bestselling novelist and native Nashvillian Ann Patchett decided to fight back. By the end of the same year, she had opened Parnassus Books inGreen Hills, named after the mountain that, in Greek mythology, was the pinnacle of literature, learning and music. Stocking an eclectic selection of literature, non-fiction, local interests and the arts, exploring Parnassus is a fun way to spend an afternoon. Indeed, it's been such a success that Patchett is about to open a second store.
More
Less
Parnassus Books says
Mission Statement:
Mt. Parnassus in Greek mythology is the home of literature, learning and music. We will be Nashville's Parnassus by providing a refuge for Nashvillians of all ages who share in the love of the written word. We will partner with and support local writers and artists, businesses and institutions. We will strive to bring readers the best books in literature, non-fiction, children's books, local interest and the arts in both printed and digital formats. We will provide venues for writers to connect with readers, and readers to connect with books. By doing this we hope to complement and add to the rich cultural character of the Athens of the South.

More
Less
Venue name:
Parnassus Books
Contact:
Address:
3900 Hillsboro Pike
Nashville
37215

Opening hours:
Mon-Sat 10am-8pm; Sun noon-5pm