The 15 best things to do in Nashville with kids
The best things to do in Nashville with kids—like Pfunky Griddle and GamePoint—just might inspire a family vacation.
We found the best things to do in Nashville with kids that guarantee a successful visit for your brood. Time to start figuring out where to stay!
While the city screams country and might inspire a Johnny Cash jam session or two, you don't necessarily have to embrace its musical roots (though, of course, we're all for a trip to the Grand Ole Opry). There are plenty of things to do in Nashville that satisfy all interests, after all.
Branch out with trip to local museums that boast interactive science exhibits and free family art programs. Grab a bite at some of the best restaurants in Nashville, one of which puts a quirky twist on breakfast that the kiddos will appreciate. And, when the temperatures begin to soar, head outside and cool off with a dip in J. Percy Priest Lake.
As your trip down south comes to a close, make sure to enjoy the best brunch in Nashville before making your way to the airport.
RECOMMENDED: Full guide to the best things to do in Nashville
Things to do in Nashville with kids
Photograph: Courtesy Yelp/Mic W.
What it is: A wax museum themed around music and its stars. Taylor Swift, Billie Holiday, Bob Dylan and country stars galore are preserved for the ages in wax.
Why go: Kids (and their adults) won't believe how lifelike these figures are. And it isn't just a museum. You can interact with the figures: sing with them on the stage of the Grand Ole Opry or record an album in the studio.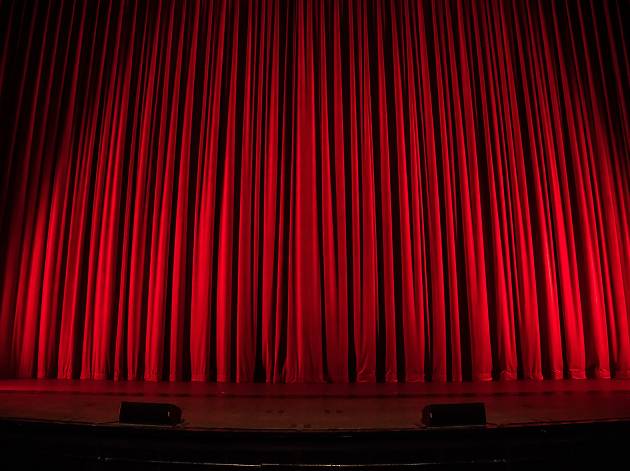 Photograph: Unsplash
2. Puppet Shows at the Nashville Public Library
What it is: Puppet shows and now a puppet truck at libraries across town, offered by Wishing Chair Productions and the Nashville Public Library since 1938.
Why go: Different shows are for different ages, but most are a narrative that adults can appreciate as well, and the handmade puppets are objects of art in their own rights. In addition to the library, shows take place at the Country Music Hall of Fame, at the symphony and around town on the puppet truck, so it is easy to catch one.
Photograph: Courtesy Yelp/Mary B.
3. Tennessee Central Railway Museum
What it is: A museum dedicated to all things railroad, with a model train set and actual excursions that depart from this station available for enjoyment.
Why go: In addition to the model train museum fun, there are real restored train cars that you can explore, along with a volunteer guide who likely worked on the restoration and knows all about the history. Or, book one of the Thomas the train themed rides.
Photograph: Courtesy Yelp/Agnieszka S.
4. Adventure Science Center
What is it: Complete with live demonstrations and workshops, Adventure Science Center is an interactive children's museum dedicated to all areas of the field.
Why go: This is a place where visitors of all ages can explore science together. Perched atop a hill with amazing views of the city, the museum focuses on just about every topic imaginable—biology, astronomy, etc.—and offers a multitude of learning experiences. Don't leave without first visiting the multistory climbing tower located in the center of the building. True to Nashville's country roots, it boasts a giant guitar and other instruments.
Photograph: Courtesy Pixabay + pasja1000
5. Nashville Paddle Company
What is it: This lakeside waterfront boathouse offers paddleboard and kayak rentals, workout classes and a unique type of yoga class—one atop the paddleboards!
Why go: Nothing provides a better escape from the hot city than a day on the water. Kids and parents alike will enjoy the many activities available (including a paddleboard session held under the full moon) at the scenic J. Percy Priest Lake. Certified professionals supervise the area, which is protected from motorized boats.
Photograph: Courtesy Yelp/Game Point
6. GamePoint: A Board Game Café
What it is: A collection of nearly 400 board games that you can play—at no charge—inside the Bongo East coffee shop.
Why go: A trained expert helps you pick out a game that you and your brood will enjoy, based on what you like and dislike. Then they'll teach you how to play, so you don't have to get bogged down reading the rules. You can buy a beer, a snack or dinner from the café while you play.
Photograph: Courtesy Yelp/Morgan Catherine G.
What is it: A family-friendly DIY restaurant where y'all are the star chefs of a pancake extravaganza. Choose one of the pre-made pancake batters and use the hot griddle in the middle of the table when cooking.
Why go: Revel in the joys of flipping the perfect pancake without all the prep work and, more importantly, the messy cleanup. With endless options for toppings, kids can get creative and make new combos of breakfast delights. Not the biggest pancake fan? Not a problem! You can also cook up some cinnamon French toast or crispy grilled cheese.
Photograph: Courtesy Yelp/Mom H.
8. Nashville Children's Theatre
What is it: Nashville Children's Theatre is the perfect place for young dramatics to channel their most curious self by way of transformative plays. Did you know it also holds the title of the country's oldest children's theater company?
Why go: With six ongoing shows designed for various ages, every kid will be able to find a story that is enticing and worthwhile. Mom and dad should check out the tip page on the website to find the most appropriate show for the young theater-goers.
Photograph: Courtesy Yelp/Quentin T.
9. Nashville Zoo at Grassmere
What is it: Take a 30-minute ride south of Nashville and you'll stumble upon the ninth-largest zoo in the nation, which is home to a variety of inhabitants spread across 188 acres.
Why go: Enjoy personal encounters with some of your favorite fuzzy friends at Kangaroo Kickabout, Lorikeet Landing and Shell Station. The zoo boasts an impressive number of animals as well as a tremendous, beautiful garden. Since the zoo's mission heavily focuses on international conservation and its staff is involved in research and habitat protection, you'll certainly feel good about making a visit.
Photograph: Courtesy Yelp/Zoe L.
What is it: A noteworthy cultural focal point for the community located in the historic Nashville post office.
Why go: Not only will you find historical works of art in this museum, but you will (quite literally) be surrounded by history itself. The repurposing of Nashville's post office offers the perfect spot to find inspiration in the vast display of pieces hanging on the walls. Be sure to take advantage of Family Mondays (10am-2pm on the second Monday of each month), when one adult admission ticket covers an entire family.
Photograph: Courtesy Yelp/Fox E.
What it is: A life-size replica of the Greek Parthenon (which is one of the reasons they call Nashville the Athens of the South), complete with a gold Athena sculpture inside.
Why go: Thanks to the fact that kids can climb on the giant columns outside and run to their hearts' content inside Nashville's best park, this historic replica has long been a children favorite. Since its appearance in a Percy Jackson movie, the Parthenon has enjoyed an even higher level of street-cred among the under-age set.
Photograph: Courtesy Yelp/Bruce K.
What it is: One of only four former Planters Peanut shops still operating in the U.S.
Why go: There's a reason the expression "kid in a candy store" exists. Nestled in the Arcade downtown, this small store serves fresh nuts (roasted daily), chocolates, candy, ice cream and other stuff kids love. Nostalgia factor: the venue has been around so long (since 1927, to be precise) that, at one point, chocolate wasn't stocked on premise because the lack of air conditioning would have it melt in no time.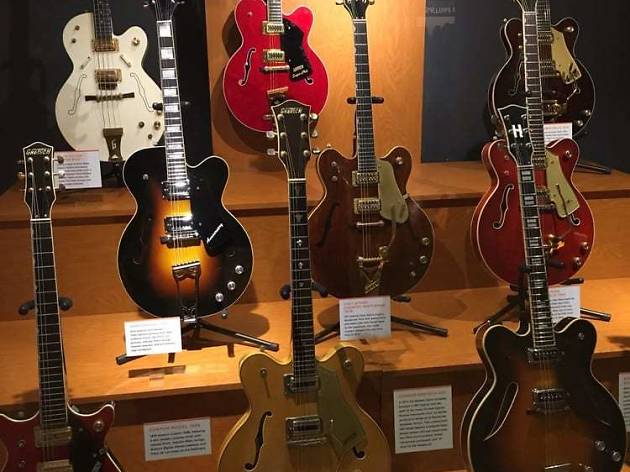 Photograph: Courtesy Yelp/Ron U.
13. Country Music Hall of Fame and Museum
What it is: The city's leading museum, an educational homage to all things country music, i.e. what makes Nashville Music City.
Why go: The Taylor Swift Education Center is an interactive space upstairs in the museum where kids (and parents) can think creatively about songwriting and music making and, during scheduled programs, learn to play instruments, too. Check sched­ules for program times before you go.
Photograph: Courtesy Yelp/Jamielyn N.
14. Goo Goo Shop & Dessert Bar
What is it: Nashville's legendary candy company, selling sweets for more than a century.
Why go: This flagship red, white and blue shop serves its full array of sweets. In addition to the store-bought varieties, you'll find some only made in this open kitchen. Watch the dessert bar chef create something you'll love (even if your dentist doesn't), from floats to pies and cheesecakes.
Photograph: Courtesy Yelp/Paul L.
What is it: Are your little ones anxious to snag their license? Then you'll need to make a pitstop at this Nashville hotspot. The car museum houses European automobiles as well as a range of bicycles, scooters, planes and motorcycles.
Why go: Enjoy a vault tour and browse through all 580 vehicles on display. Led your kids go wild at the indoor play space complete with miniature vehicles and a racetrack. Buckle up!
What do locals do to have fun?
It's not uncommon for the city to host two or three festivals, a couple of big-name concerts and a baseball game all in the span of a few blocks at the same time.
Best selling Time Out Offers