The 15 best things to do with kids in Nashville
Find plenty of things to do with kids in Nashville, from puppet shows to interactive museums and sweet treats
Sure, Nashville is filled with beer, bourbon and late-night two-stepping: That's the honkytonk way of life. But that doesn't mean that Music City isn't a place that's good for little ones, too. Nashville's sense of play extends from adults to the under-age set—this is a town that is built on making noise and having fun, after all. There's no limit on the family-friendly fun you can have with all the things to do in the city, from live performances to tasty restaurants to hands-on adventures… and, don't tell your offspring, but some of it might be educational, too.
Best things to do with kids in Nashville
1
Photograph: Courtesy Yelp/Mic W.
What it is? A wax museum themed around music and its stars. Taylor Swift, Billie Holiday, Bob Dylan and country stars galore are preserved for the ages in wax.
Why go? Kids (and their adults) won't believe how lifelike these figures are. And it isn't just a museum. You can interact with the figures: sing with them on the stage of the Grand Ole Opry or record an album in the studio.
2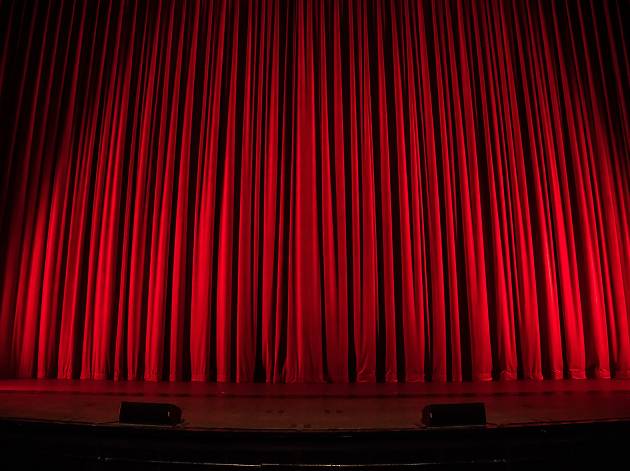 Photograph: Unsplash
Puppet Shows at the Nashville Public Library
What it is? Puppet shows and now a puppet truck at libraries across town, offered by Wishing Chair Productions and the Nashville Public Library since 1938.
Why go? Different shows are for different ages kids, but most are a narrative that adults can appreciate as well, and the handmade puppets are objects of art in their own right. In addition to the library, shows take place at the Country Music Hall of Fame, at the symphony and around town on the puppet truck, so it is easy to find a show.
3
Photograph: Courtesy Yelp/Mary B.
Tennessee Central Railway Museum
What it is? A museum dedicated to all things railroad, with a model train set and actual train excursions that depart from this station.
Why go? In addition to the model train museum fun, there are real restored train cars that you can explore, along with a volunteer guide who likely worked on the restoration and knows their history. Or, book one of the Thomas the train themed rides.
4
Photograph: Courtesy Yelp/Agnieszka S.
What it is? A children's science museum and planetarium with epic views of the city.
Why go? Interactive exhibits explore how the body works, the solar system and other scientific areas. Perhaps the most popular attraction is the multistory climbing tower in the build­ing's center, which features a giant guitar and other instruments. The planetarium has a gravity-suspend­ing ride, as well as more traditional sky shows.
5
What it is? Paddleboard and kayaking classes for adults and kids on Percy Priest Lake, just 20 minutes from downtown, at a public park launch protected from motorized boats
Why go? Tennessee temps can get hot! No better way to cool off then by learning to standup paddleboard as a family, and then jump in the lake. Certified instructors keep it safe.
6
Photograph: Courtesy Yelp/Game Point
GamePoint: A Board Game Café
What it is? A collection of nearly 400 board games that you can play—at no charge—inside the Bongo East coffee shop
Why go? A trained expert helps you pick out a game that you and your brood will enjoy, based on what you like and dislike. Then they'll teach you how to play, so you don't have to get bogged down reading the rules. You can buy a beer, a snack or dinner from the café to eat while you play.
7
Photograph: Courtesy Yelp/Morgan Catherine G.
What it is? A DIY restaurant, where you flip your own flapjacks on a griddle in the middle of your table.
Why go? The kids may not like helping to cook at home, but they dig cooking their own pancakes, eggs and potatoes right in front of them in this funky eatery. The recipes are delicious, the décor offbeat (one room of the old house has a tree inside) and you don't have to do any of the clean up.
8
Photograph: Courtesy Yelp/Mom H.
Nashville Children's Theatre
What it is? The oldest children's theater company in the United States.
Why go? The colorful theater is a space that rivals the best theater venues for grown-ups in town. The shows are designed to appeal to kids and their caretakers, and, of course, Nashville is a city filled with talented performers, so it is a pleasure to see them on stage.
9
Photograph: Courtesy Yelp/Quentin T.
Nashville Zoo at Grassmere
What it is? The city's zoo, located at Grassmere, the onetime home and farm of the Croft family.
Why go? The historical Croft farmhouse has been preserved and is open for guided tours March through mid-October. It is a master gardener site, so the plantings are interesting and historically accurate. The animal section of the zoo has the major attractions, including a popular meerkat exhibit.
10
Photograph: Courtesy Yelp/Zoe L.
What it is? An art museum located in an old post office, with an emphasis on making kids feel creative
Why go? The Martin ArtQuest Gallery, a permanent part of the Frist, was remodeled in 2018. The new space is an excel­lent hands-on arts activity area with, among other things, a sound pattern station that allows visitors to manipulate frequencies to create patterns with sand on metal plates (what else would you have in Music City?).
11
Photograph: Courtesy Yelp/Fox E.
What it is? A life-size replica of the Greek Parthenon (which is one of the reasons they call Nashville the Athens of the South), complete with a gold Athena sculpture inside.
Why go? Thanks to the fact that kids can climb on the giant columns outside, and run to their hearts' content inside Nashville's best park, this historic replica has long been a kids' favorite. But after the Parthenon appeared in a Percy Jackson movie, its street-cred among the under-age set increased.
12
Photograph: Courtesy Yelp/Bruce K.
What it is? One of only four former Planters Peanut shops still operating in the U.S.
Why go? There's a reason the expression "kid in a candy store" exists. Nestled in the Arcade downtown, this small store serves fresh nuts (roasted daily), chocolates, candy, ice cream and other stuff kids love. Nostalgia factor: This store has been around long enough (since 1927) that it can remember when chocolate wasn't stocked because there was no air conditioning to keep it from melting.
13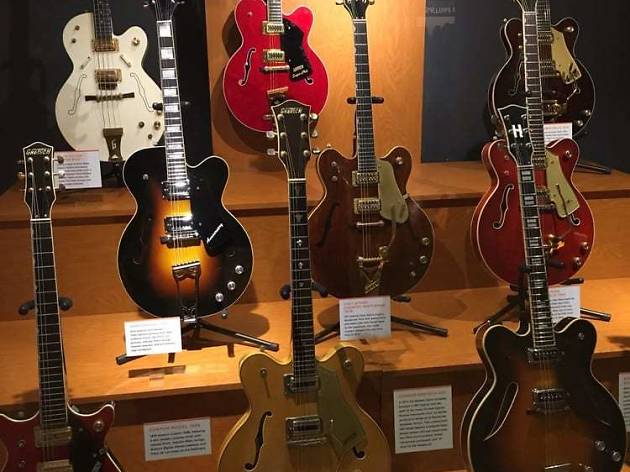 Photograph: Courtesy Yelp/Ron U.
Country Music Hall of Fame and Museum
What it is? The city's leading museum, an educational homage to all things country music, i.e. what makes Nashville Music City.
Why go? The Taylor Swift Education Center is an interactive space upstairs in the museum where kids (and parents) can think creatively about songwriting and music making and, during scheduled programs, learn to play instruments, too. Check sched­ules for program times before you go.
14
Photograph: Courtesy Yelp/Jamielyn N.
Goo Goo Shop & Dessert Bar
What it is? Nashville's legendary candy company, selling sweets for more than a century.
Why go? This flagship red, white and blue shop it serves its full array of sweets. In addition to the store-bought varieties, you'll find some only made in this open kitchen. Watch the dessert bar chef create something you'll love (even if your dentist doesn't), from floats to pies to cheesecake.
15
Photograph: Courtesy Yelp/Paul L.
What it is? A museum, based in an old Sunbeam Bakery, boasting the largest collec­tion of European cars and motorcycles in the country.
Why go? You'll find all manner of automobiles, from early hybrids and steam engines to a car that's so small it can be "reversed" by picking it up with a lever and putting it down facing the other direction. The amphibious cars are a crowd-pleaser, too.
Looking for more of the best of Nashville?
Nashville is a hub for culture, restaurants, bars, music and art. To thoroughly explore the city and truly experience what makes it great, you'll want to rummage through our guide to the best things to do in Nashville.