Best Disney Halloween movies to watch this October
Disney Halloween movies make the spooky season all the more festive, so find a spot on your list for these creepy flicks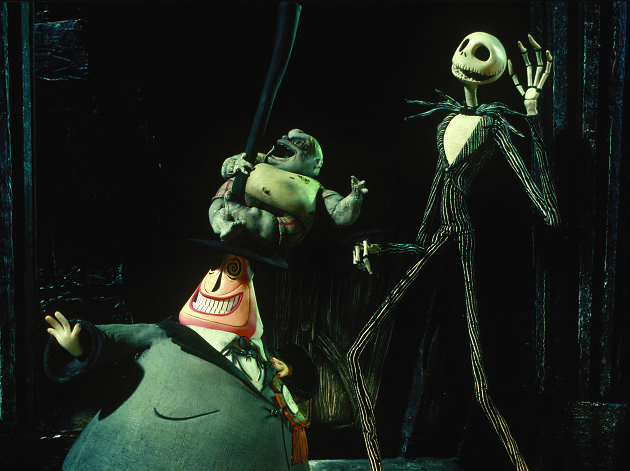 Summon the spooky season with a marathon of Disney Halloween movies. From classics like The Nightmare Before Christmas to Disney Channel Original Movies such as Halloweentown, this roundup will certainly inspire one fun—and creepy—marathon!
There's something for everyone—ghouls, monsters, magic, haunted houses and all the things that make October an epic time of year. Once you've picked a movie, all that's left to do is find some candy!
Disney Halloween movies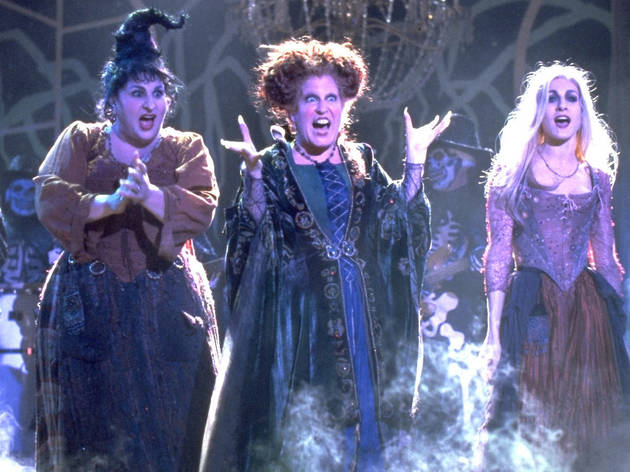 Photograph: Courtesy Disney Enterprises Inc.
It's probably best not to explore an abandoned home, yet Dani and Max find themselves doing just that. The brother-sister duo are new to Salem and wander around where they don't belong...which results in quite a problem. Max accidentally summons 17th century witches and it's up to him and his sis to find a book of spells so they don't become immortal. Welcome to the nabe! Rated PG.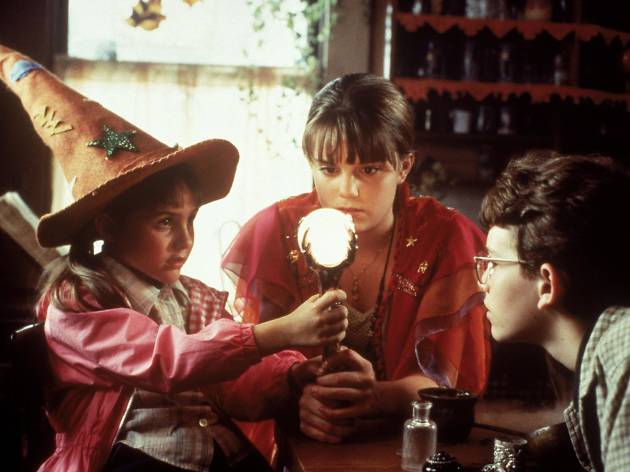 Photograph: Courtesy Singer White/Ventura Valley Film/Kobal/REX/Shutterstock
How could you not expect a bit of craziness from a place called Halloweentown? When Marnie and the kids head to grandma's house, they soon discover that there's a big secret lurking in their family history—they're witches! Not only that, but they must stop an evil plot from unfolding. No biggie! Not rated.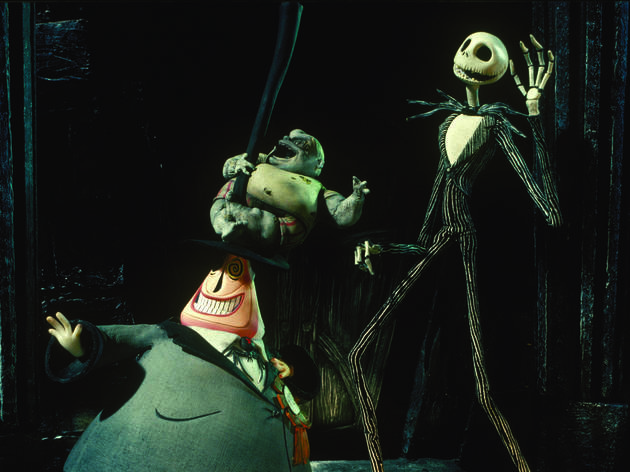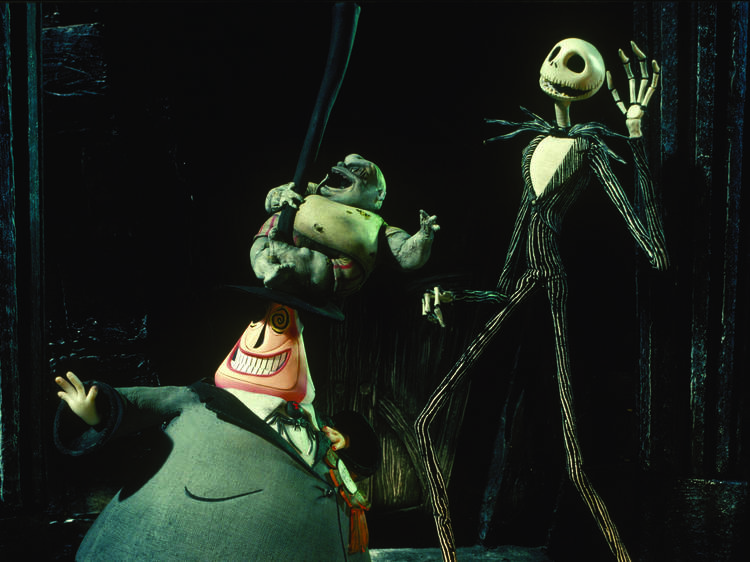 Photograph: Courtesy Disney Enterprises Inc.
Nightmare Before Christmas
It's certainly prestigious to be crowned Pumpkin King, but what happens when the spookiest guy in town grows tired of Halloween? Jack Skellington is getting bored with all-things creepy but finds himself intrigued with holly, jolly Christmas festivities. Will his newfound Yuletide love cause a stir? Rated PG.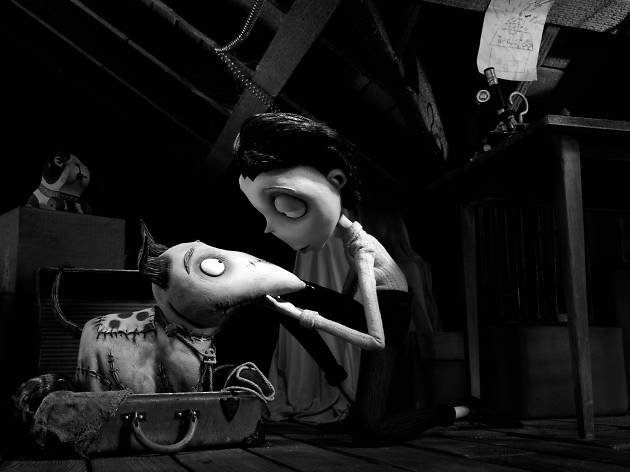 Photograph: Courtesy Disney Enterprises Inc.
Tim Burton gives us his take on Frankenstein in Frankenweenie. A young, grieving boy loses his four-legged best friend, but refuses to let his pup die. Victor takes matters into his own hands and brings Sparky back to life. Rated PG.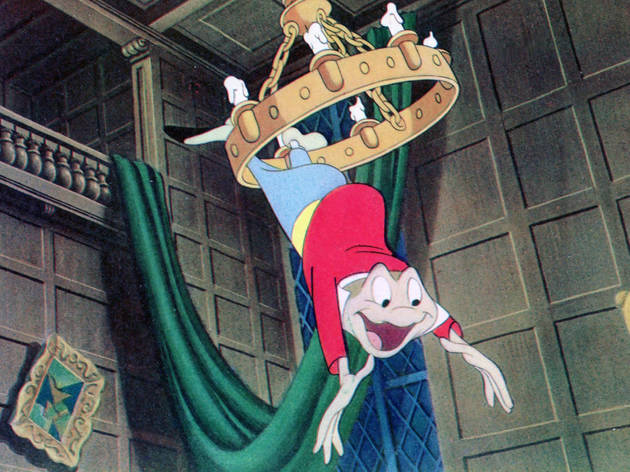 Photograph: WALT DISNEY PICTURES/Ronald Grant Archive/Mary Evans/Everett Collection
The Adventures of Ichabod and Mr. Toad
The Wind in the Willows meets The Legend of Sleepy Hollow in this Disney classic (don't sweat it—these frightening tales are given a kid-friendly twist). Rated G.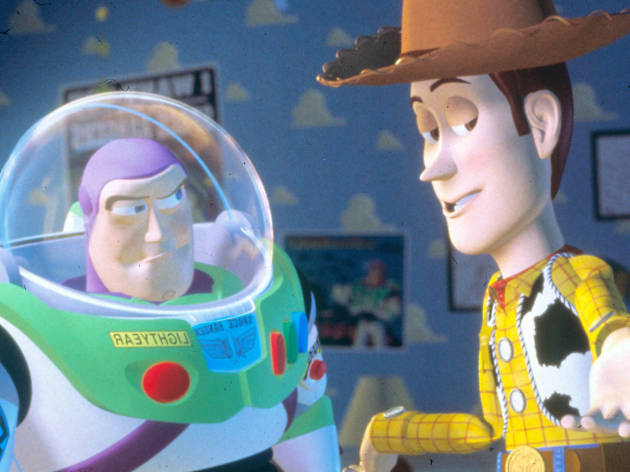 Photograph: Courtesy Moviestore/REX/Shutterstock
There's trouble in paradise for Buzz and Woody in this short flick. When the toys are brought to a motel, suddenly Mr. Potato Head disappears without a trace and it's up to the remaining crew to uncover his whereabouts. Not rated.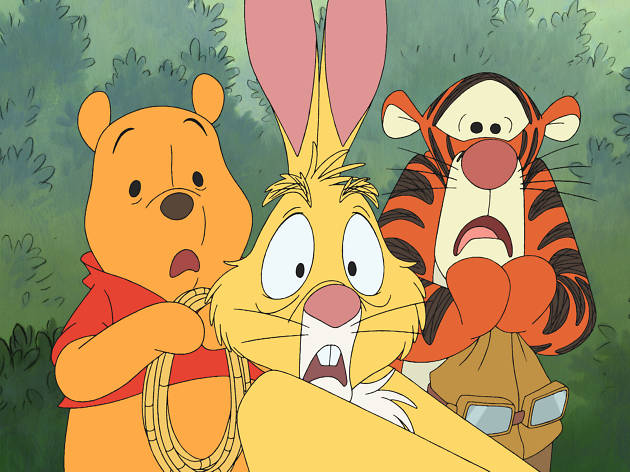 Photograph: Courtesy Disney Enterprises Inc.
Pooh's Heffalump Halloween Movie
Halloween is the perfect time to visit your favorite creatures in the Hundred Acre Woods. Tiny Roo joins forces with Lumpy to locate the Gobloon, who supposedly grants wishes. Will they find him? Rated G.
Mickey's House of Villains
It's all the characters you love to hate—Ursula, Jafar and a slew of other evil-spirited outcasts who try to bring our favorite Disney stars down. Join this crazy crew as it tries to take over the House of Mouse—quite the Halloween adventure! Not rated.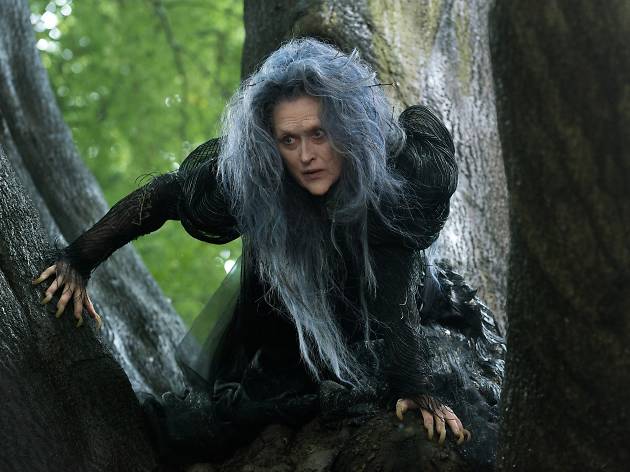 Photograph: Courtesy Disney Enterprises Inc.
Fairy tales join forces in an epic retelling perfect for an October night. In this Disney movie, an evil witch curses a young couple and makes them unable to have children. While trying to reverse this horrific spell, the husband and wife encounter Cinderella, Little Red Riding Hood, Rapunzel and Jack, all of whom have tasks of their own. Rated PG.
A journalist named Buzzy is determined to go back in time to solve a decades-long mystery. With the help of a few sidekicks, he plans to uncover why exactly people disappeared from a hotel elevator on Halloween night in 1939. Would you be brave enough to venture through an abandoned hotel? Not rated.
Halloween is a great time to dress up, indulge in sweets...and find out that you're a monster hunter? Talk about a surprise. Skylar is a young teen who discovers a huge secret about herself on the spooky holiday, and she has no time to think before she has to act against evil. Not rated.
Imagine the surprise a group of friends are in for when they discover a 3,000-year-old mummy...and revive him! Sounds like all fun and games, right? Well, if he doesn't find his eternal resting place by midnight on Halloween, he'll never be reunited with his one true love. The pressure is certainly on for this group of 12-year-olds. Rated G.
Jim is a real estate agent with a passion for his field, but his wife thinks he's taken things too far. To make it up to his family, he decides to take them on vacation...and make a quick work-related pitstop along the way. He decides to check out a house he's selling, only to find out that it already has inhabitants. Rated PG.
Spooky Buddies is pawsitively a no-brainer when Halloween arrives, so grab your canine companion before you press "play." The pups are tasked with a Halloween mission: to put an end to Warwick the Warlock's nefarious ways. Will the super-cute stars be a success? Rated G.
Our favorite Disney twins, Tia and Tamara, have been separated a birth in this flick (sound familiar?). When they're reunited on their 21st birthday, they're tasked with a pretty big request: to save their kingdom. Oh! Let's not forget to mention that along with discovering one another, they also discover the fact that they have magical powers. How's that for a 21st birthday celebration? Not rated.