Best kids' shows on Netflix to watch now
Superheroes, princesses, fairy tales and more: the best kids' shows on Netflix offer plenty to love!
Kids TV shows have come a long way. While there's still charm to be found in the classics and you can't go wrong with some family favourites, Netflix has really stepped up when it comes to quality shows for kids. Along with a bunch of great cartoons on offer, the streaming service has produced a bunch of original animated shows for kids. There are also some great educational shows, like Michelle Obama's Waffle + Mochi and The Magic School Bus, which has been brought back for a whole new generation. There are also dramas for kids, like the recent adaptation of The Baby-Sitters Club and the fantastical The Worst Witch. So settle in with your kids and get ready to binge watch the best kids shows streaming on Netflix
Need more streaming recs? See the best family movies on Netflix.
Best kids' shows on Netflix
Courtesy 20th Century Fox/Universal
1. The Boss Baby: Back in Business
A work-life balance can be difficult to achieve, especially when you're repping Baby Corp Headquarters—a tough job for even the most experienced. In this DreamWorks series, the Bossy Baby is tasked with many a challenge: stopping a constantly-crying kiddo, selecting the winner of the Lil' Dumpling Pageant and so much more.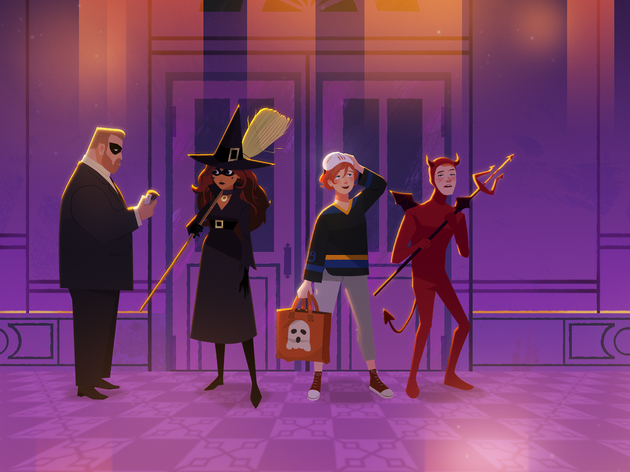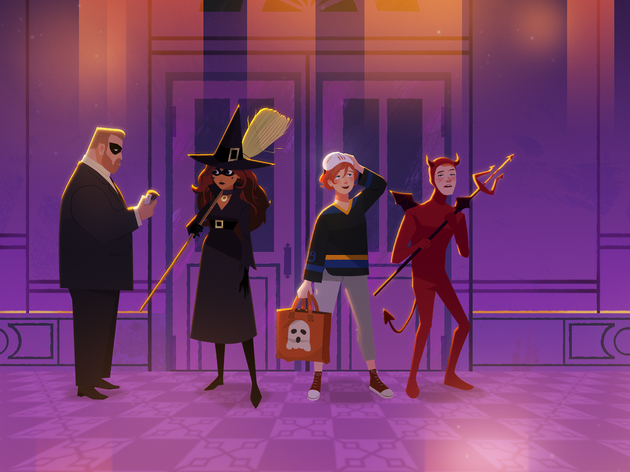 Courtesy: Netflix
What happens when a young orphan enrolls in V.I.L.E. Academy? Well, she trains to become a thief. See what happens when Carmen learns the truth about her new school.
Courtesy: Netflix
Disney has its fair share of princesses. However, this cartoon marks the first time it tells the story of a royal little girl. Sophia presumes a new title overnight when her mother marries the king, thus a new generation of princesses is ushered into the Disney canon. Sofia learns all about her role and what it takes to be worthy of the crown. Some OG princesses like Jasmine and Ariel make appearances throughout the series to impart their wisdom on the little lady.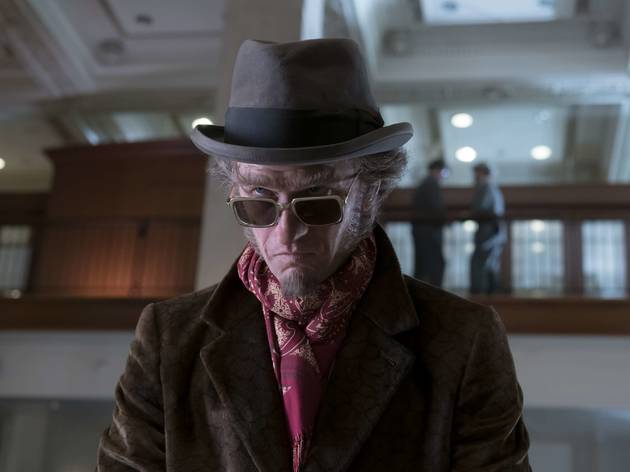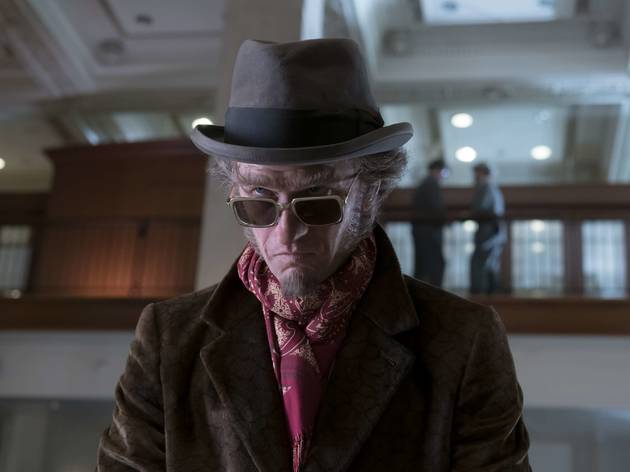 Photograph: Joe Lederer / Netflix
4. Lemony Snicket's A Series of Unfortunate Events
It's no surprise that this bestseller received the Netflix treatment. In this book-turned-series, viewers journey alongside three orphans who are trying to uncover their parents' mysterious demise. If that wasn't challenging enough, they're also forced to put up with a wicked guardian, Count Olaf, who's after the family's wealth.
Photograph: Netflix
If you and your kids are into epic fantasy romps then you'll love The Dragon Prince, a sprawling tale about a magical realm split in two that features elves, dragons, dark magic, and heaps of action that even those with the shortest attention spans will stay entertained. Like She-Ra, it's also been praised for its diverse cast, especially when it comes to LGBTQ+ representation.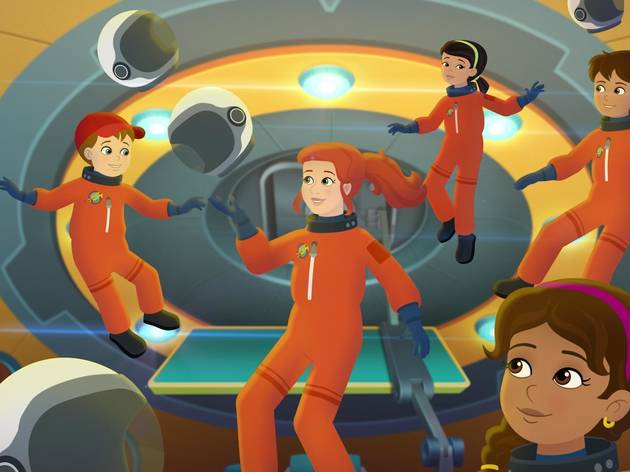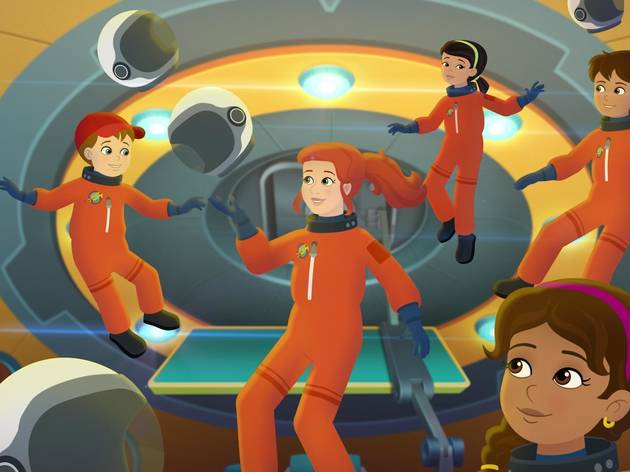 Courtesy: Netflix
The Magic School Bus rides again! The '90s gem follows Ms. Frizzle and her class as they journey on epic field trips. Now, a new generation is ready to devour the lovable series.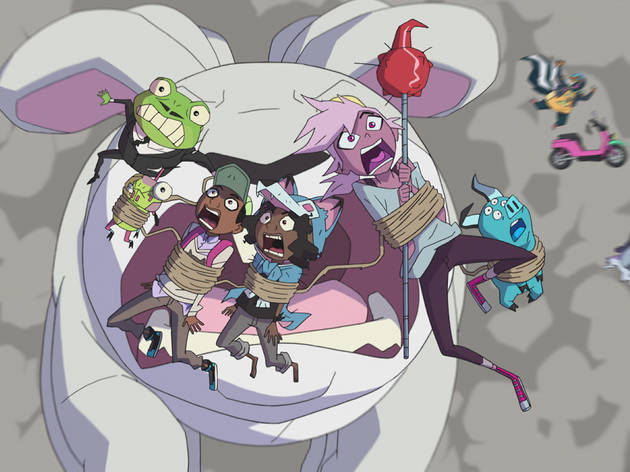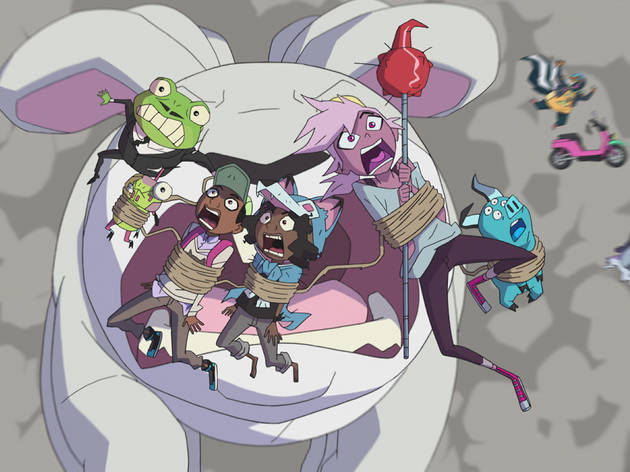 Courtesy: Netflix
7. Kipo and the Age of Wonderbeasts
Kipo is thrown for a loop when a mutant attack removes her from her life underground and takes her above the surface. How will she survive? Now in its final season, Kipo and the Age of the Wonderbeasts is an action-packed adventure.
Courtesy Netflix
8. DreamWorks: Trolls the Beat Goes On
If the Trolls movie didn't provide enough time with this colorful crew, check out The Beat Goes On to keep up with Poppy, Branch and co. as they party on!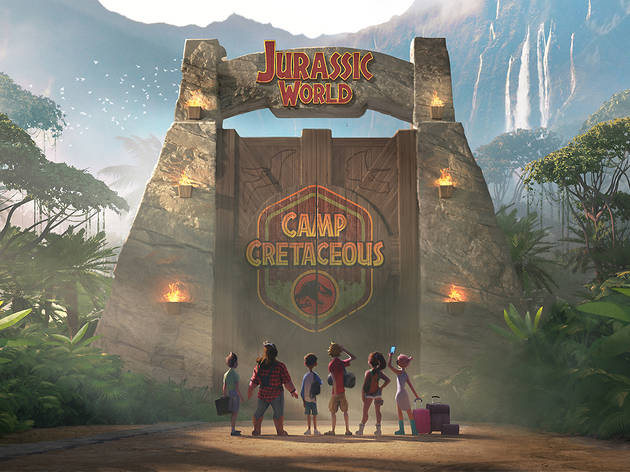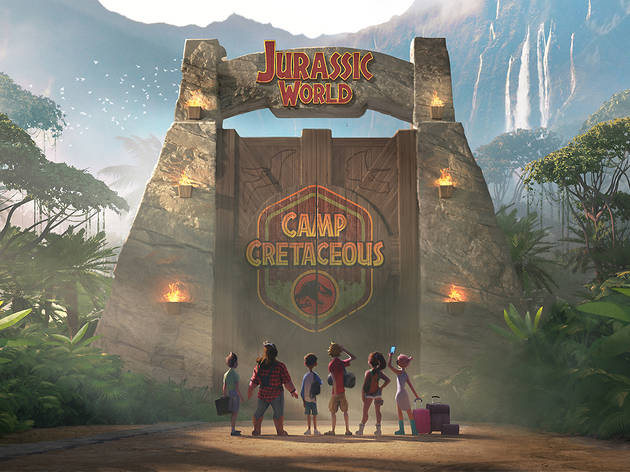 Courtesy: Netflix
9. Jurassic World: Camp Cretaceous
One for budding paleontologists (that's all kids, right?) and anyone who loves their adventure to come with a side order of relatable teen drama. Jurassic Park director Steven Spielberg put his name to it, so expect things to get scary and life-threatening as a group of high-schoolers head to dino-haven Isla Nublar. The show's third season recently just dropped, so there's loads of episodes to keep any dinosaur-mad little ones entertained.
Photograph: Mattel Creations
This classic never goes out of style. Take a ride with Thomas and his locomotive pals as they make their way through the Island of Sodor.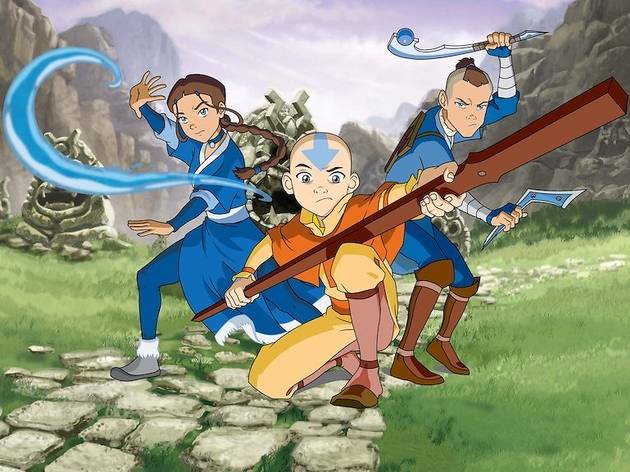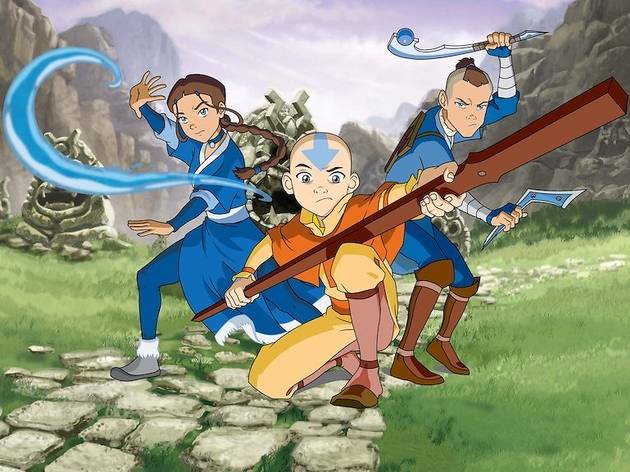 Photograph: Nickelodeon
11. Avatar: The Last Airbender
Regularly touted as one of the greatest animated series, Avatar: The Last Airbender follows 12-year-old Aang, the world's only Avatar. He can manipulate all the elements – water, fire, earth and air – and is responsible for keeping the peace between the four nations that represent them. Unfortunately, the Fire Nation is waging a war against the world, and so Aang has his hands full. Touching on some important topics such as authoritarianism, war and genocide, it's also a handy jumping off point for Serious Discussions with the kids. Watch out for Netflix's live-action adaptation of the series, released in the near future.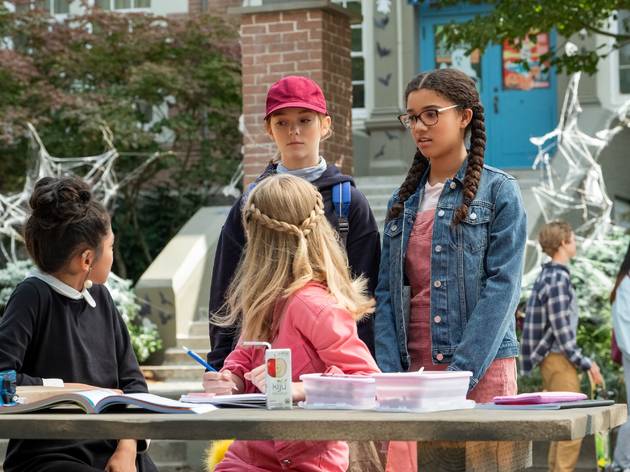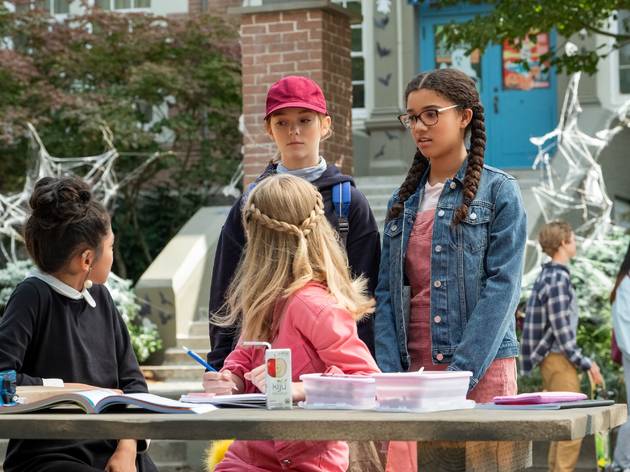 Photograph: Kailey Schwerman/Netflix
12. The Baby-Sitters Club
Based on the beloved novels by Ann M Martin, this live-action comedy drama follows a group of middle-schoolers who begin a babysitting business in their hometown of Stoneybrook, Connecticut. Reverential to the source material but updated for modern audiences, it's a sweet and hopeful coming-of-age tale with real heart. The cast are also brilliant, each giving believable and nuanced performances. It's not just a great kids show, but could actually be one of the best original shows Netflix has ever produced.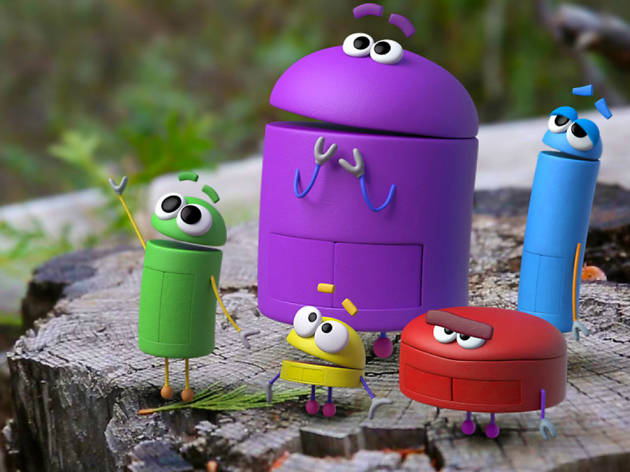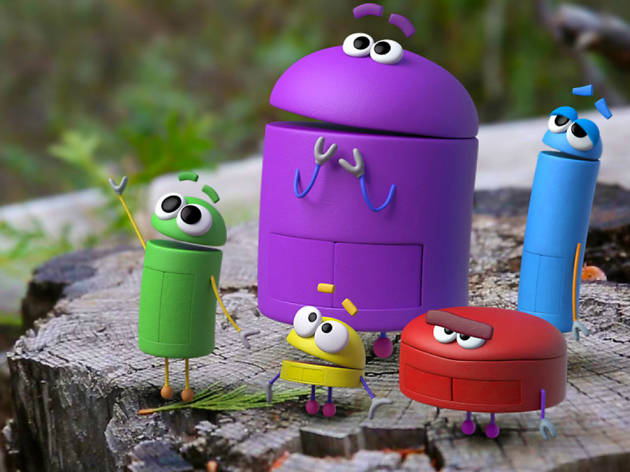 Courtesy: Netflix
Explaining things to kids can be tricky (especially if you don't know how they work either) so thank goodness for multicoloured critters Beep, Bing, Bang, Boop and Bo. They're here to help little ones make discoveries, including: 'How do computers work,' 'How do ears hear?' and 'Why do we need to brush our teeth?'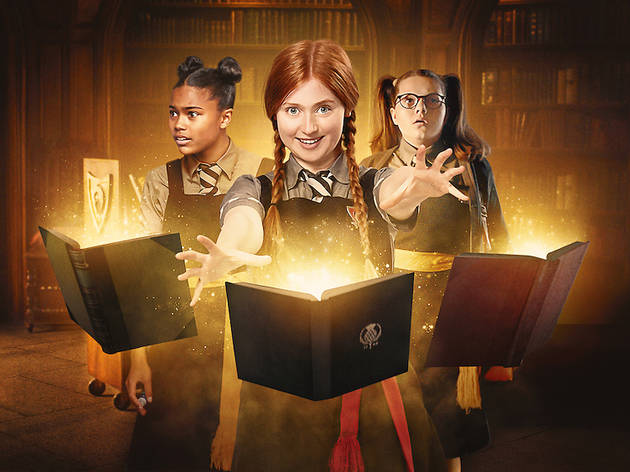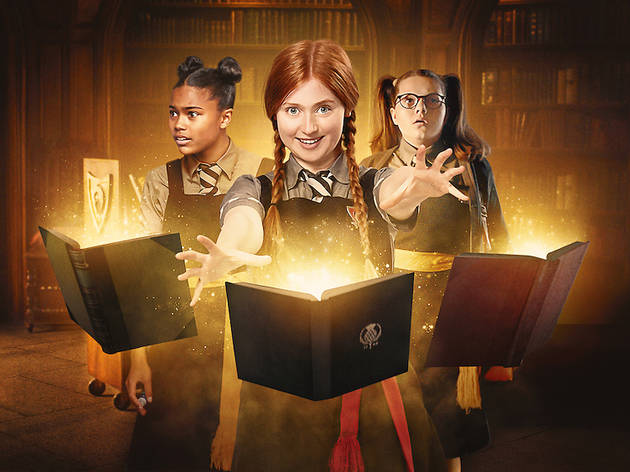 Courtesy: Netflix
With nods to Harry Potter, The Worst Witch books come to life in this charming, fantastical Netflix series. During season four, the odd-witch-out, Mildred, competes against Ethel in a slew of magical pursuits in order to be named Head Girl.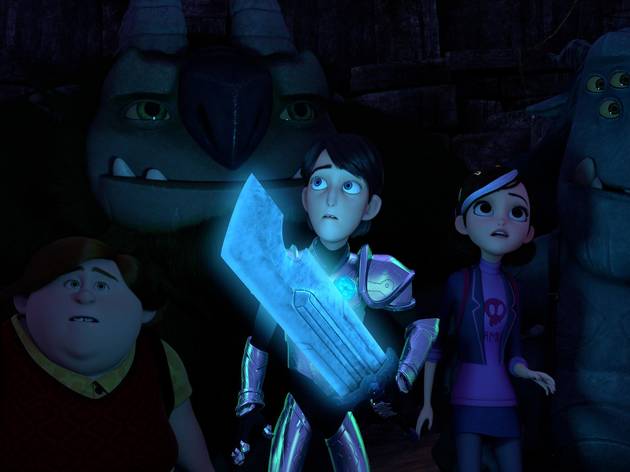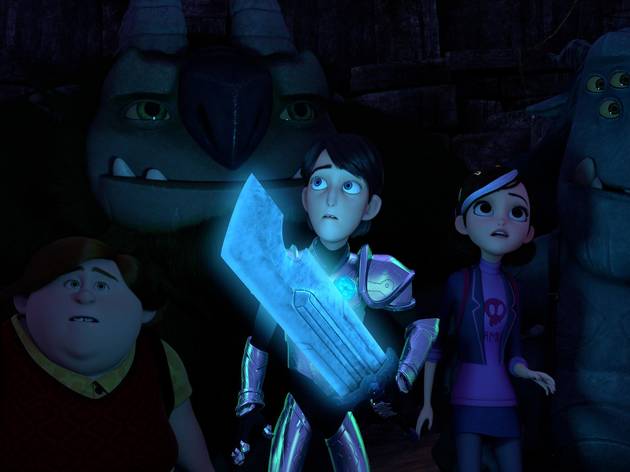 Photograph: Netflix/Dreamworks Animation
Created by the great Guillermo del Toro, this CG series is actually spread over three different shows: Trollhunters, 3Below, and Wizards. They all centre around the small fictional town of Arcadia Oaks, a suburban home to the supernatural and magical. Each show focuses on a different cast of characters, all of whom must, in some way, save the world. Their stories converge in the animated film Trollhunters: Rise of the Titans, which premieres in summer 2021 and sees the heroes try to save Arcadia from an apocalyptic magical battle.
Courtesy: Netflix
Imagine if Frankenstein, Dracula, the abominable snowman, a werewolf and a zombie all had kids – and those kids were actually pretty darn cute. That's the premise of Super Monster, a show which follows the lives of a group of magical preschoolers whose parents just happen to be the scariest monsters in the world.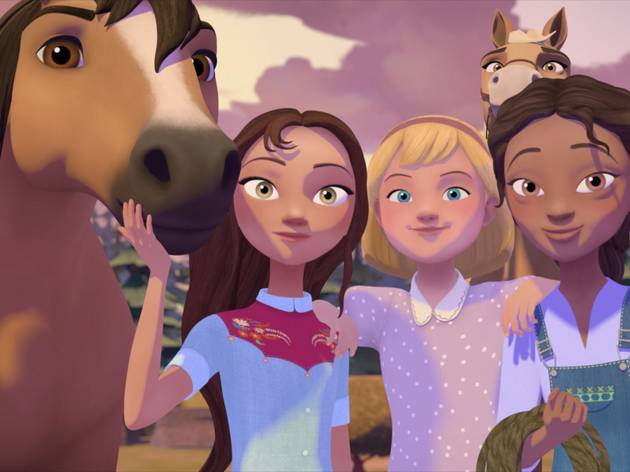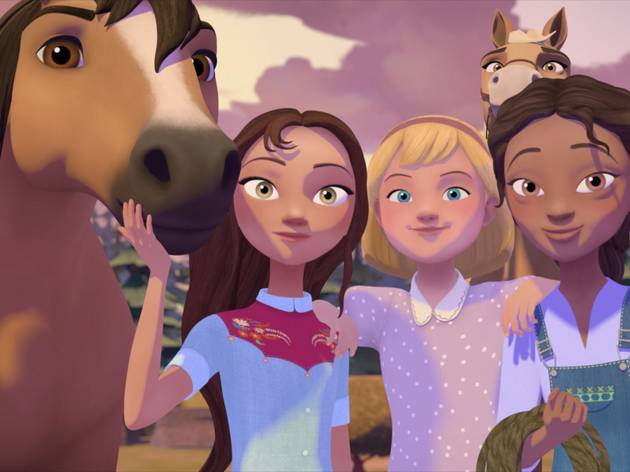 Photograph: Courtesy Netflix
A little city girl gets a taste of a bucolic lifestyle when she moves to the country and beomes BFFs with a wild horse. This is perfect for the little equestrians in your life.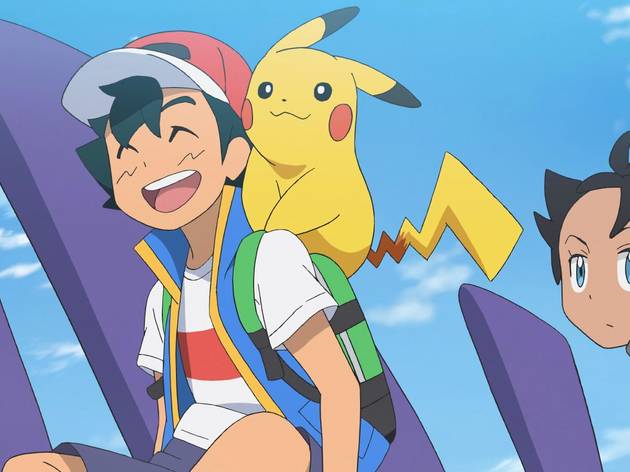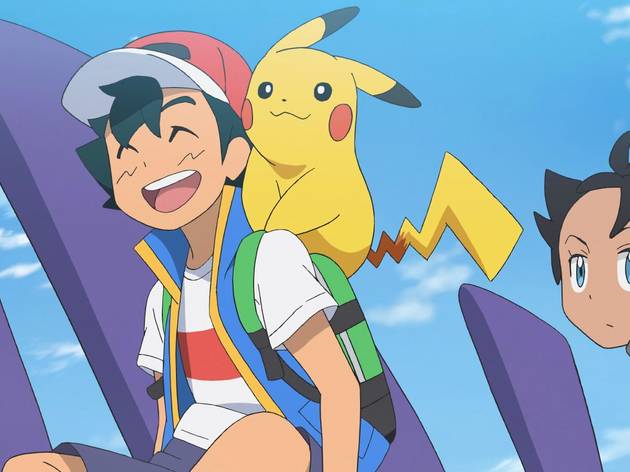 Photograph: Courtesy Netflix
18. Pokémon Journeys: The Series
Gotta catch 'em all! Even years after PokéMon first rose to fame, these wonky creatures are as entertaining as ever.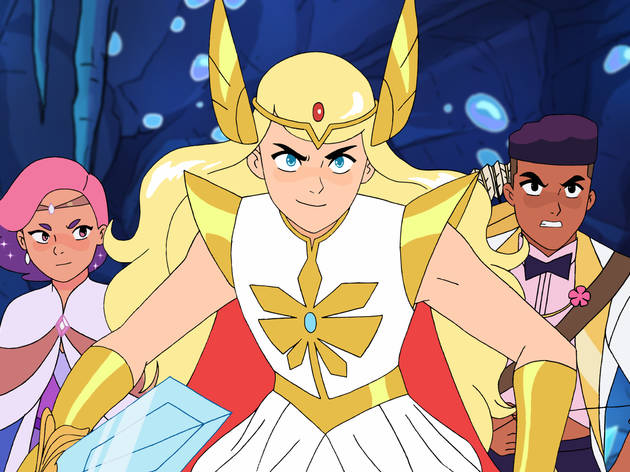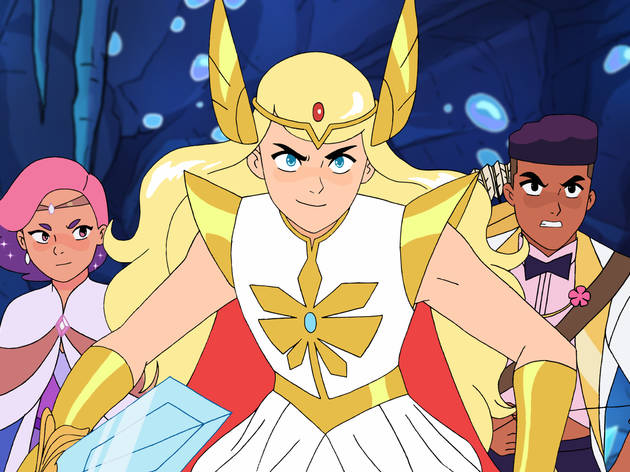 Photograph: Netflix
19. She-Ra and the Princesses of Power
A reboot of the original 1985 series, She-Ra: Princesses of Power follows Adora and Catra, two orphans raised as soldiers in the Horde, an evil army led by an evil tyrant hellbent on conquering the planet of Etheria. However, when Adora stumbles across a magic sword that turns her into the Princess of Power, She-Ra, she discovers the foul plan. With her world blown apart, she joins the Rebellion and sets about rebuilding the Princess Alliance, a fellowship of kingdoms ruled by other magical girls, all of whom stand against the Horde. Praised for its inclusive and diverse characters, as well as the complex relationship between Adora and Catra, it's one for nostalgic parents too.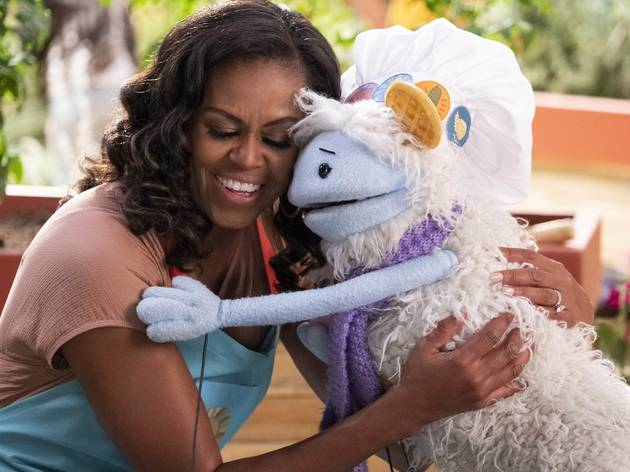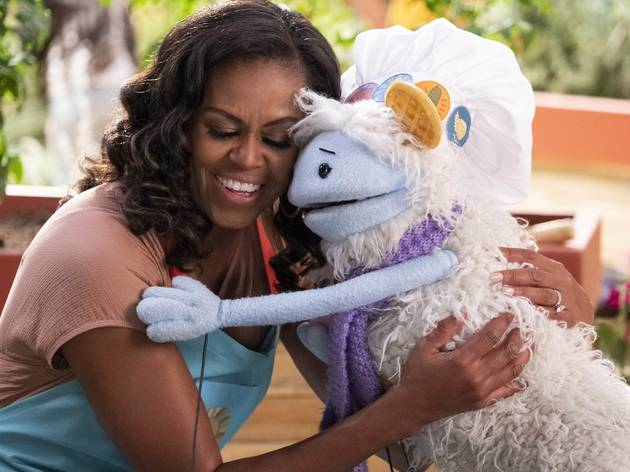 Photograph: Adam Rose/Netflix
Former first lady Michelle Obama and her puppet pals, Waffles and Mochi, want to teach your kids all about food. This zany cooking show is not only informative, with the titular characters travelling the world in a magic shopping cart, sampling different cuisines and learning about different cultures as they go, but it's also fun. And there are enough celebrity cameos to keep grown-ups interested too.