The 50 best kids' movies to watch as a family
Dive into our list of the best kids' movies around—you'll find family favorites everyone will love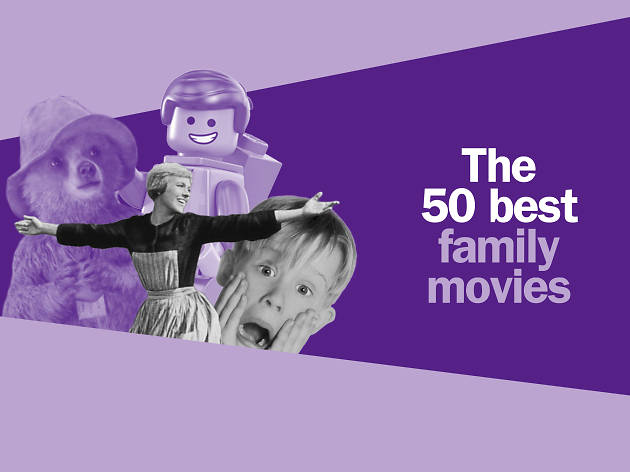 Got a 'lil film buff on your hands? We thought so. Thankfully, we've created an epic list of the best kids' movies around! There are plenty of classics and new family picks to make each popcorn–packed movie night better than the next.
To help you make your selections, we've compiled a foolproof lineup of our favorites to please all generations squeezed on the couch (plus the babysitter, if she's left in charge).
As you can probably guess, the competition was pretty fierce—you'll see a number of blockbusters that are in your regular rotation alongside some newer kid-pleasing flicks, and we have no doubt we may have missed some of your favorites. Weigh in below and let us know what titles you think deserve recognition (or to give us two thumbs up on our selections), and while you're at it, check out our ideas for other fun things to do with kids in Sydney and our favorite kids' rainy day activities.
Best kids' movies: 40-31
40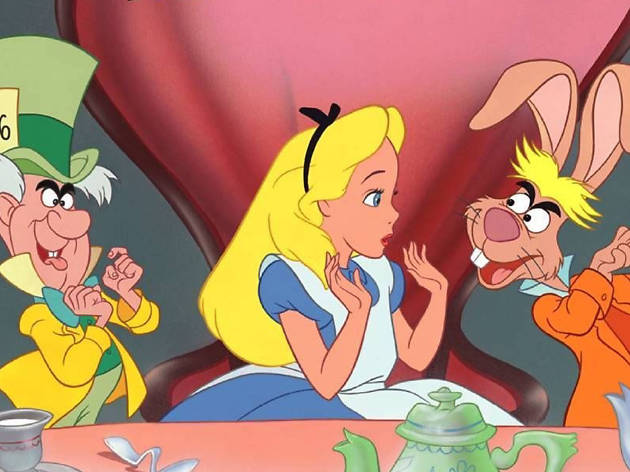 Alice in Wonderland (1951)
Disney's adaptation of Lewis Carroll's fantasy takes you down the rabbit hole with a whirligig of dazzling color, delightful wordplay (a very merry unbirthday to you, Mad Hatter) and visual absurdities around every corner. Looking for a way to introduce kids to a great work of literature? Go ask Alice. Rated G.
39
The Witches
We're not going to lie, The Witches does not come without scares (director Nicholas Roeg is also the man behind terrifying '70s flick, Don't Look Now). But this British gem, based on the gnarly Roald Dahl book of the same name, manages the balance between frights, thrills and laughs brilliantly. The story is a dark twist on Potterverse: witches live amongst us, but none of them are kind. And when a young boy and his grandmother tumble across a convention of witches while on a seaside holiday, hilarious chaos is unleashed. Angelica Huston chews the scenery like so much gum as the fabulously evil Grand High Witch, but the real star here is the makeup—you'll wince when you see what lies beneath these witches' human masks. Rated PG.


Buy The Witches on Amazon
38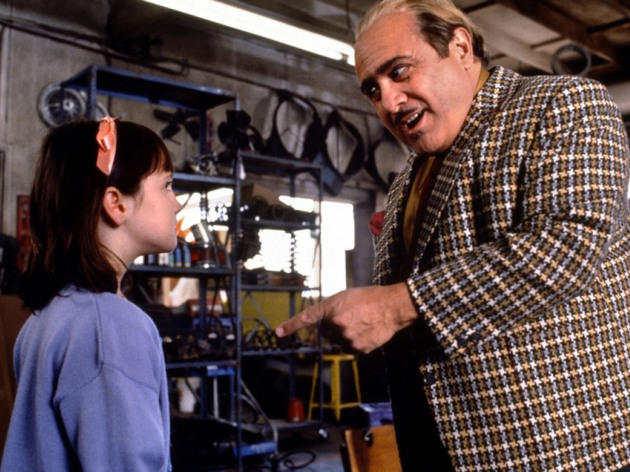 Matilda (1996)
Roald Dahl's pint-size heroine comes to life courtesy of Mara Wilson, who plays the telekinetic moppet with just the right amount of braininess and brashness. Director Danny DeVito goes broad with the vulgarian caricatures but, wisely, never forgets the story's message: Kids need both books and encouragement to develop a smart mind. Rated PG.
37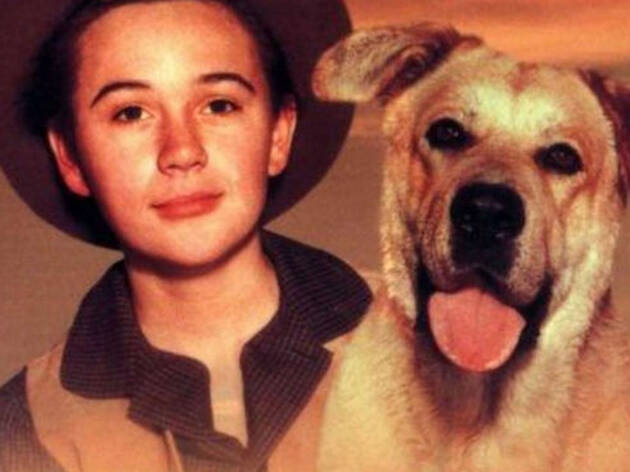 Old Yeller (1957)
No offense, Lassie, but when it comes to screen dogs, we'll always have a soft spot for that golden Lab so beloved by Tommy Kirk and his family. Those weren't tears, by the way; we just got, er, something in our eyes toward the end of the film. Rated G.
36
The Jungle Book (1967)
In this Disney classic, Mowgli, a young boy who was raised by a pack of wolves, develops a sense of curiosity that may prove to be dangerous to himself and his jungle family. Wise panther Bagheera attempts to get Mowgli back with his own kind, but the boy's stubborn ways are encouraged by Baloo, the carefree bear. Will he make it to the man-village before the jungle's feared predator, Shere Khan, tracks him down? Rated G.
35
The Jungle Book (2016)
Director Jon Favreau (Elf) was a perfect choice to bring Disney's beloved 1967 animated story (based on Rudyard Kipling's stories) to life: his live-action Jungle Book pairs state-of-the-art "wow" special effects—a tiger so real you'd be tempted to reach out and stroke him if he weren't so scary—with a story brimming with excitement and heart. The voice cast, with Bill Murray perfectly cast as Baloo, keeps things lively, and parents will enjoy nods to the cartoon they grew up with, including reprises of "Bear Necessities" and "I Wanna Be Like You" (sung by a Christopher Walken-voiced orangutan). Rated PG.
34
Labyrinth
Jim Henson's cult classic centers on a dark premise: a teenage girl (yes, that's a very young Jennifer Connelly) is forced to enter a fantasy world and solve a wild labyrinth in order to rescue her baby brother, who's been kidnapped and is being held by the Goblin King. The plot, though, is really just for director Jim Henson to delight the audience with all manner of strange puppet creatures and musical numbers—the Goblin King is played, of course, by David Bowie, who takes over the movie at several points for some delicious musical interludes. The little ones will be singing "Magic Dance" for weeks. Rated PG.


Buy Labyrinth on Amazon
33
The Hunger Games (2012)
When a disillusioned girl from District 12 takes her younger sister's place in the dreaded, annual Hunger Games, she's determined to return and keep her family safe. Based on the uber-poular YA series, this dystopian flick was destined to be a success, but with Jennifer Lawrence playing the spunky heroine, even sophisticated readers root for Katniss Everdeen as she fights against Panem's totalitarian ways. Rated PG-13.
32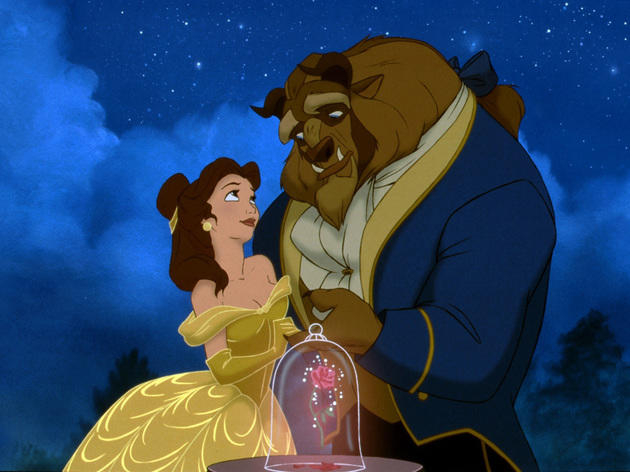 Beauty and the Beast (1991)
Be Disney's guest and dive into its Broadway-ish take on this folkloric staple, complete with singing cutlery, a take-no-guff bookworm heroine and the world's most soulful monster. Like Jean Cocteau's dreamy 1946 version, the it's-what's-inside-that-matters message comes through loud and clear. Rated G.
31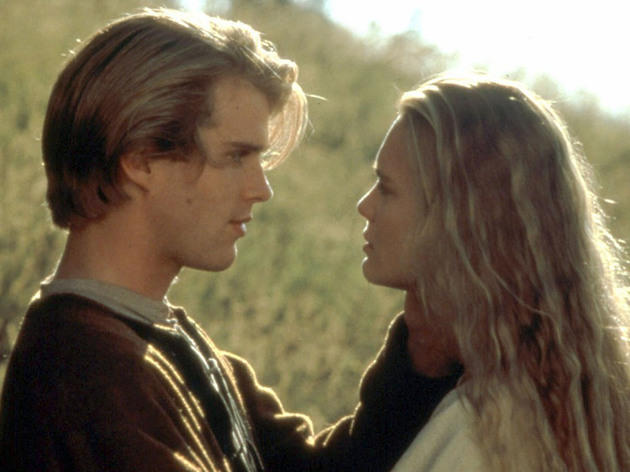 The Princess Bride (1987)
Could Rob Reiner's simultaneous send-up and celebration of fairy tales have better captured the imagination of all who live for the phrase "Once upon a time..."? In-con-ceiv-able, we say! You won't find a sweeter love letter to the glories of cross-generational storytelling. Rated PG.
More movie lists you'll love