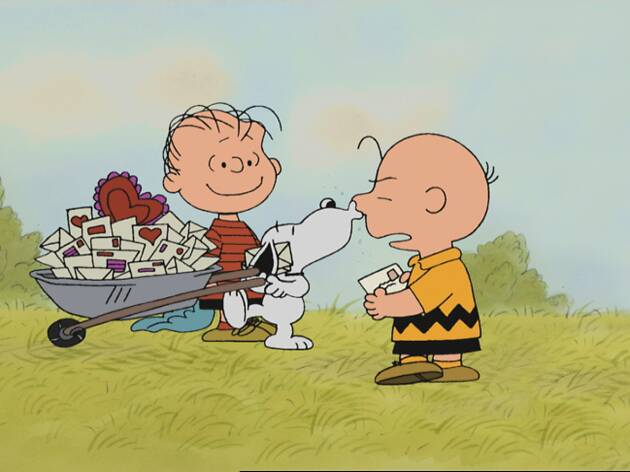 The best Valentine's Day movies for kids
The best Valentine's Day movies for kids and families are great ways to celebrate February 14. Don't forget the chocolate!
Get ready to swoon thanks to these lovely Valentine's Day movies for kids. From romantic fairytales to YA adaptations and classic cartoons, our choices will warm your heart when February 14 rolls around.
Some of the best kids' movies, movies for tweens and Disney princess movies earned a spot on our list, so you know everyone in your brood will be entertained (think Charlie Brown for the tots and Ever After for the big kids).
Grab a box of chocolate, get cozy and fall in love with these Valentine's day movies (Cupid's arrow not requried).
Valentine's Day movies for kids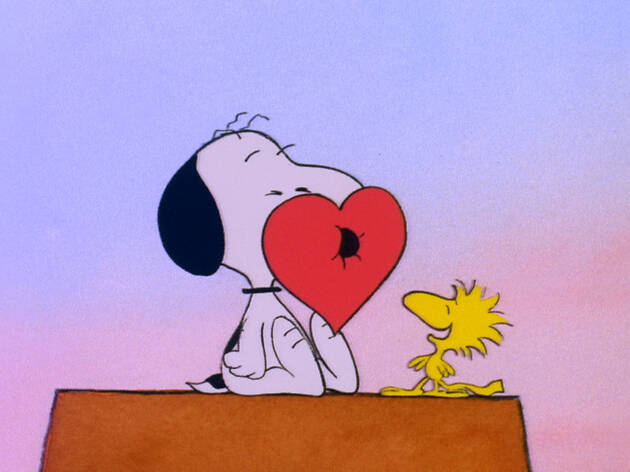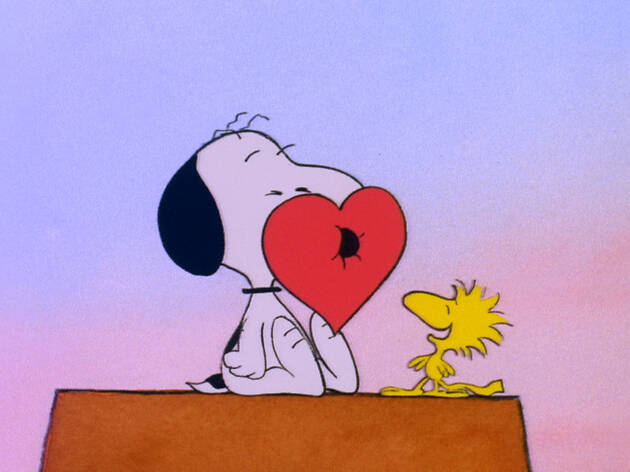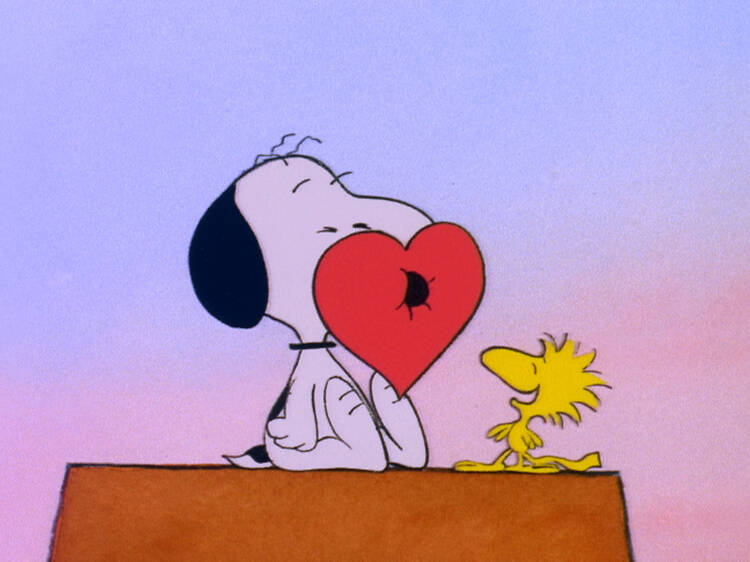 Photograph: Courtesy ABC/United Feature Syndicate
1. Be My Valentine, Charlie Brown (1975)
Good grief! If you're not spending Valentine's Day with the Peanuts gang, you'll surely suffer a broken heart. It's tradition to ring in holidays with the Charles Schulz's crew, and February 14 is no exception. Journey with Charlie Brown and co as they make sense out of love. Not rated.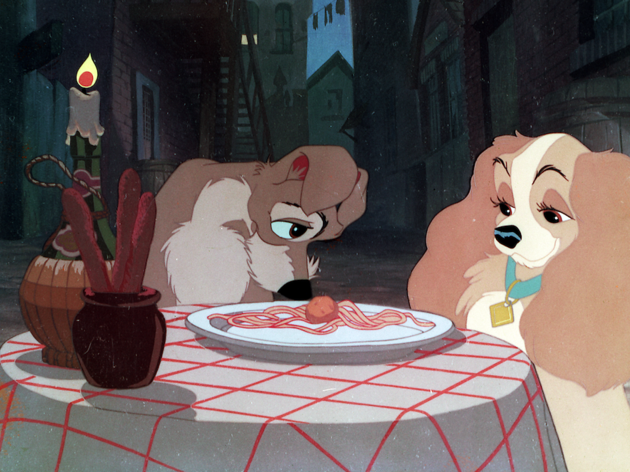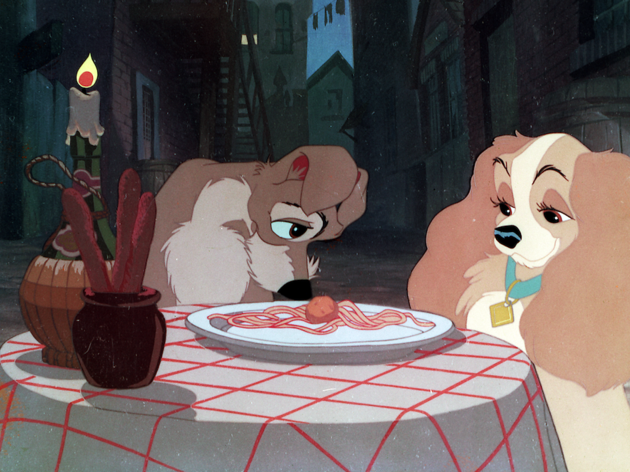 Photograph: Courtesy Disney
2. Lady and the Tramp (1955)
What's more romantic than two adorable pups slurping the same spaghetti noodle until their noses touch? Although Tramp is from a dog-eat-dog world and Lady is used to being pampered by her family (until a baby comes along, that is), these two canines can't help but love each other, despite their differences. This story spans generations and leaves a pawprint on everyone's heart—especially during the Valentine's season. Rated G.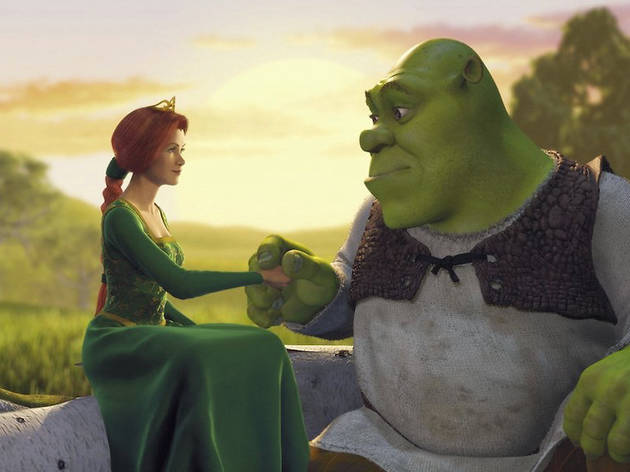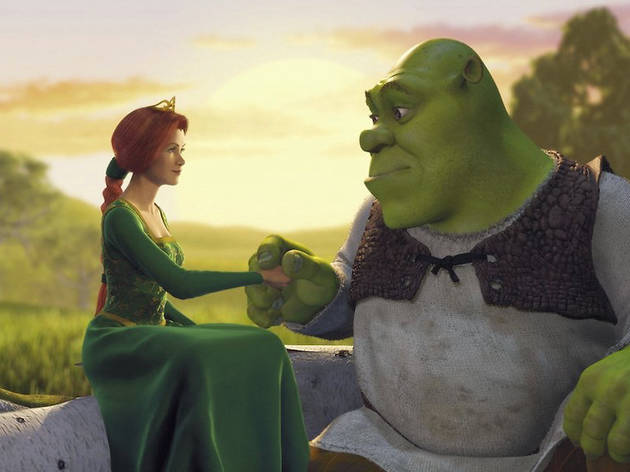 Photograph: Courtesy Dreamworks
Although it's a shaky start for Shrek and Fiona, it appears that this ogre and princess might not be terribly different after all. Shrek sets out on a quest (with the help of his "noble steed" Donkey) to bring Princess Fiona to Lord Farquaad in exchange for the cranky ruler to remove his fairy tale friends from Shrek's swamp. When all is said and done, the narcissistic king expects to marry Fiona. However, her new friendships—and big secret—set the plan awry. It appears love can happen when you least expect it. Rated PG.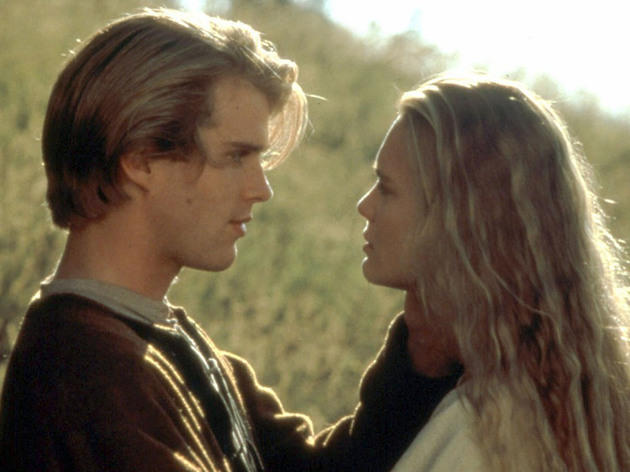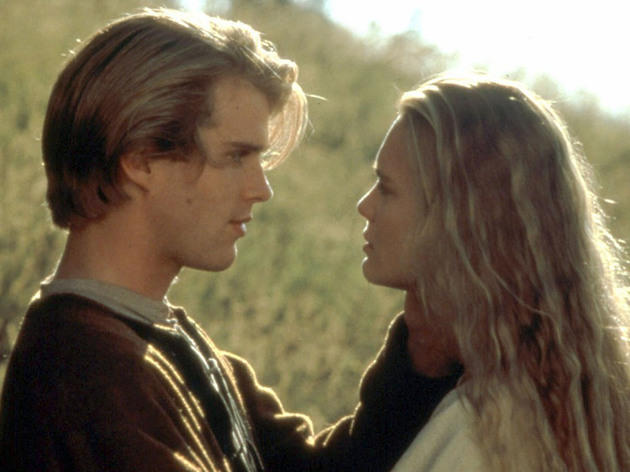 Kingdom Florin's wicked ways are no match for a separated couple who will stop at nothing to reunite. February 14 is prime time to witness one of the most beloved fairy tales unfold. Rated PG.
Photograph: Courtesy Twentieth Century Fox Film Corp./Photofest
Danielle has it rough. After the loss of her father, she's left to fend for herself and avoid her stepmother and stepsisters' abuse. She gets the last laugh when the oh-so-charming Prince Henry makes an appearance in this depiction of Cinderella. Rated PG-13.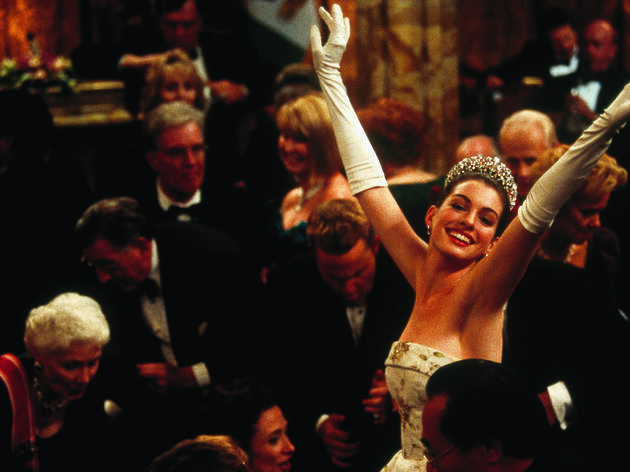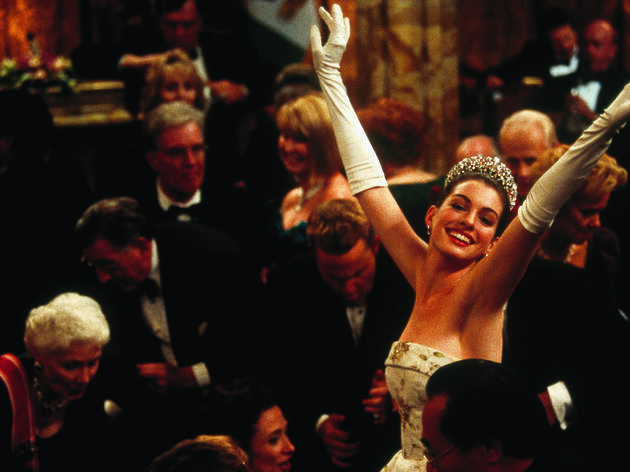 Photograph: Courtesy Disney
6. Princess Diaries (2001)
Mia is in for quite a surprise when her estranged grandmother shows up to inform her that she's a princess. In the Meg Cabot bestseller-turned silver screen teen sensation, fans witness Mia learn about what it takes to be a royal in Genovia. Along the way, she uncovers a thing or two about her Prince Charming and happily-ever-after. Rated PG.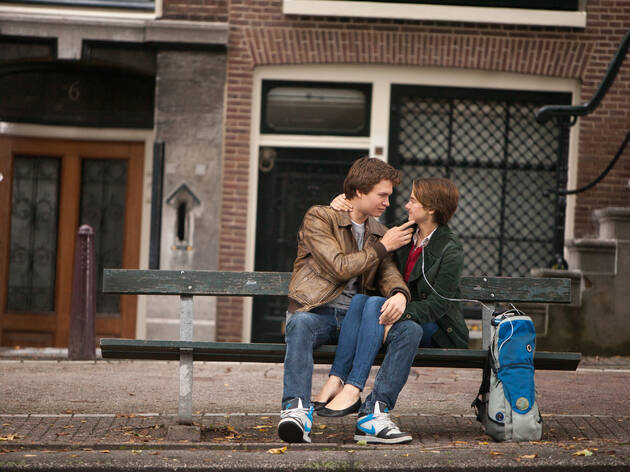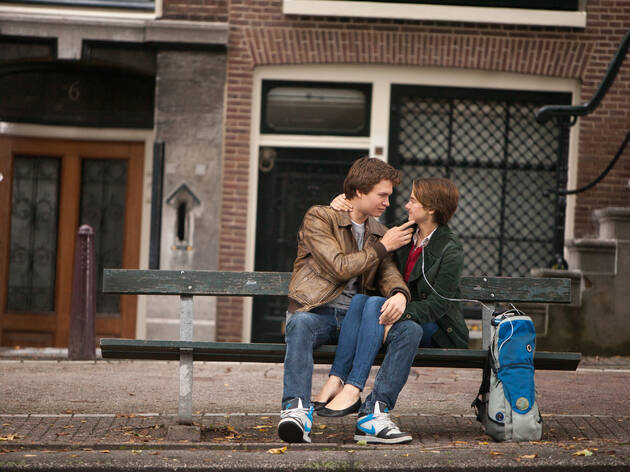 Photograph: Courtesy Twentieth Century Fox
7. The Fault in Our Stars (2014)
John Green's mega YA success is an emotional roller coaster across all media—print and film. Every scene (and chapter) of Hazel and Gus' romance leaves teens swooning, sobbing and everything in between. When the two young cancer patients meet at a support group, curiosity sparks and before you know it, they're inseparable. Make sure you have your tissues on hand for this one. Rated PG–13.
Forget the macabre bits where Pugsley and Wednesday try to immolate each other. Forget the dark mystery of Uncle Fester's past. Forget even that iconic finger-snapping theme. Because beneath all the lovable mayhem, The Addams Family is actually a pure-hearted tale of love between the besotted Gomez and his inscrutable enchantress of a wife, Morticia. Of course, kids will have a riot with the dark laughs, but who couldn't love that love story too? Rated PG.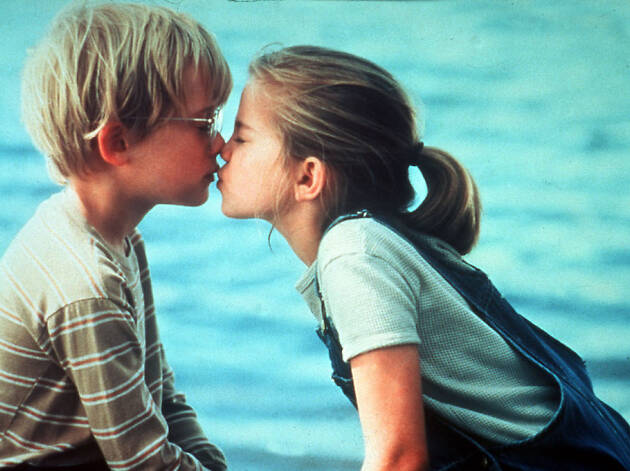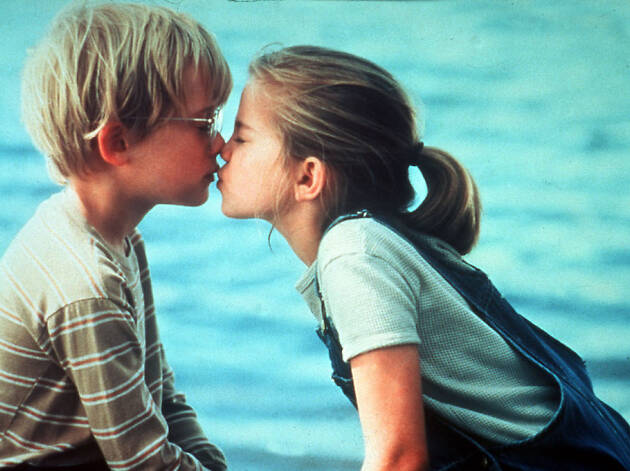 Photograph: Courtesy Channel 5 Broadcasting
The kids at school like to give Vada a hard time. Not only is the tween best friends with a boy, but her father owns a funeral service, so needless to say she's an easy target for bullies. Matters of the heart get more complicated when the 11-year-old develops a crush on her English teacher. Rated PG.
10. The Little Rascals (1994)
Spanky and the He-Man-Woman-Haters Club plan to emerge victorious at the soapbox car rally. However, tensions flair when the fellas, particularly Spanky, are distracted by their buddy Alfalfa and his blossoming romance with Darla. Can the guys accept Alfalfa's canoodling? Will Darla set her sights on another man? And, most importantly, who's going to win the race? (We highly encourage watching the original from the '30s, too!) Rated PG.