Best movies for tweens they'll want to watch ASAP
The best movies for tweens promise laugh-out-loud moments, juicy crushes, plenty of adventure and so much more
From '80s blockbusters to atypical fairy tales, our list of the best movies for tweens will inspire a lengthy evening under the blankets watching these wild stories unfold. In typical pre-teen fashion, there's plenty of drama, love dilemmas and adventure (make that misadventure).
Whether you go the old-school route with The Karate Kid or opt for Disney's recreation of Freaky Friday, there's plenty to love, so make sure there's enough popcorn to go around during your next movie night. What's first on your list?
When you're not busy catching up on the best tween movies of all time, check out the best kids' shows on Netflix, get to whole crew together for our favorite family movies on Netflix or head outdoors for these free summer movies in NYC.
Best movies for tweens
1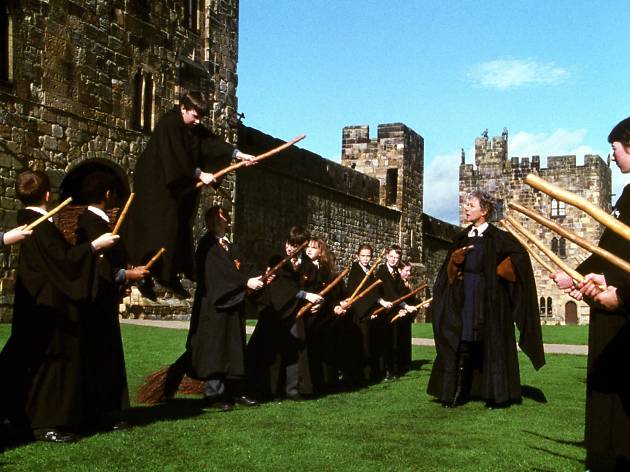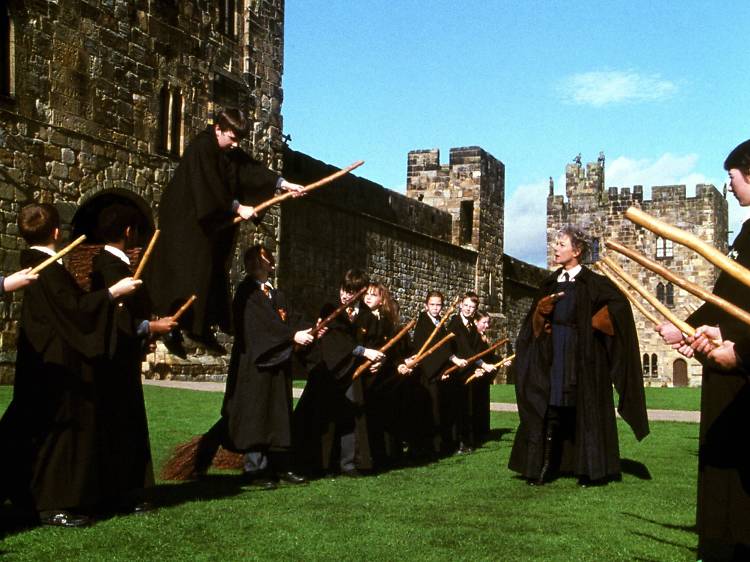 Photograph: Courtesy Warner Bros. Entertainment Inc.
Harry Potter and the Sorcerer's Stone (2001)
Kickstart an evening of witchcraft and wizardry with the inaugural story of the beloved Harry Potter series. When a young boy learns about his true identity and magicial powers, he soon finds himself on Platform 9 3/4 en route to Hogwarts, a boarding school unlike any other. Adventure awaits for our budding new wizard. Rated PG.
2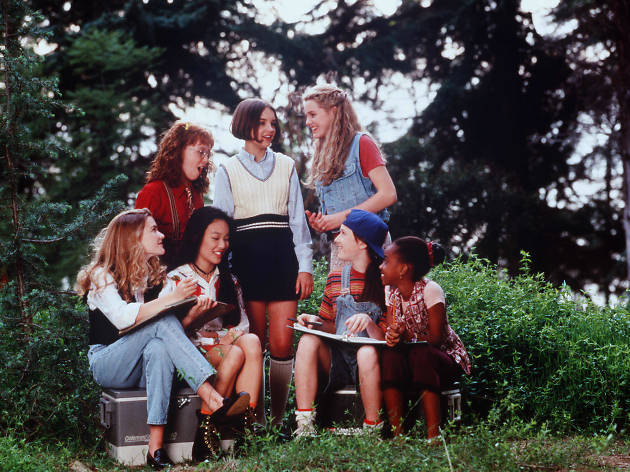 Photograph: Courtesy Sam Emerson/Columbia/Kobal/REX/Shutterstock
The Baby-sitters Club (1995)
The '90s classic follows a group of young girls who want to turn their baby-sitting jobs into a legit summer camp, but there's a grumpy old neighbor who's determined not to let that happen. Along the way there are family issues, health scares and of course, crushes. Rated PG.
3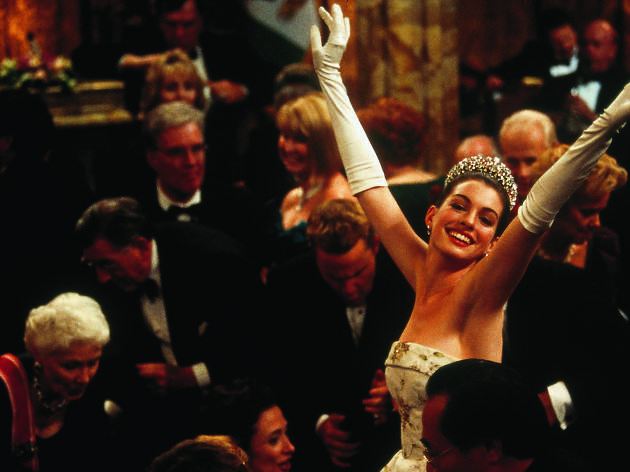 Photograph: Courtesy Disney
The Princess Diaries (2001)
High school is hard enough. Learning that you're a student and the princess of Genovia...well, that makes matters so much more complicated. Anne Hathaway receives her rise to fame in this recreation of Meg Cabot's famed YA series. Fans follow Mia Thermopolis as she learns more about her father's history, true friendship and the best ways to deal with her oftentimes demanding grandmother. Rated PG.
4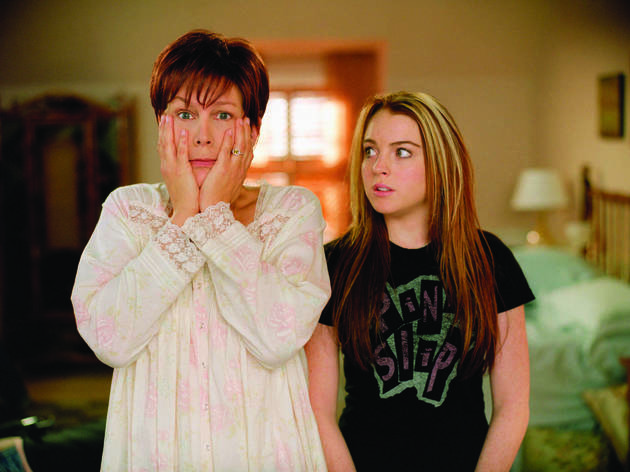 Courtesy Disney
A mother-daughter duo can't quite see eye-to-eye...until they unwillingly swap bodies in a bizarre, unexplainable scenario. Will they be able to understand one another and make sense of the past after this freaky situation? Rated PG.
5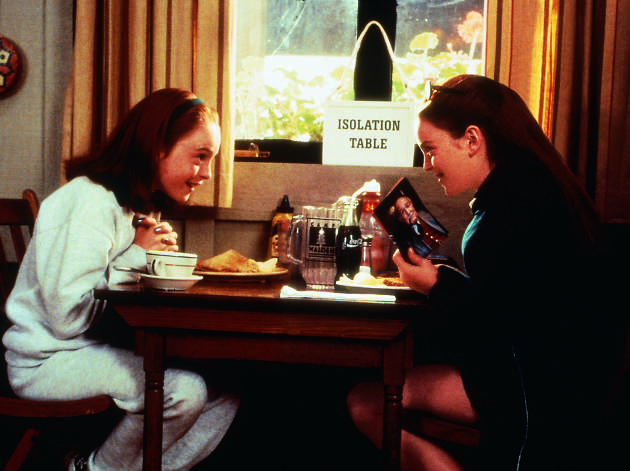 Photograph: Courtesy Disney
Two twins can't quite believe they've stumbled upon their other half while away at summer camp. When they concot the "brilliant beyond brilliant" idea to switch places—forcing their parents to once again meet face-to-face—things get...interesting. Needless to say, there are a few roadblocks standing in the way of the girls' happily ever after. Rated PG.
6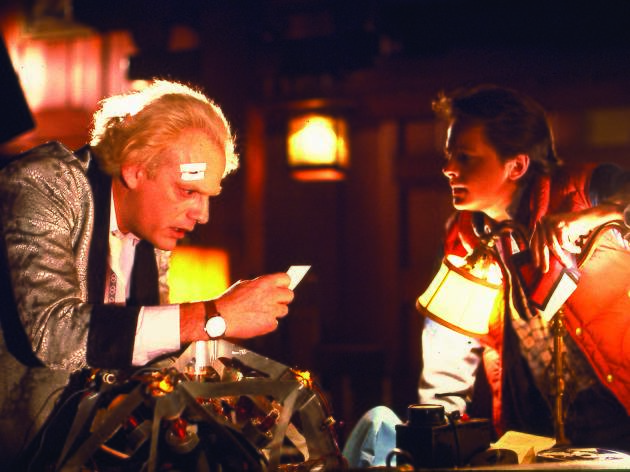 Photograph: Courtesy Universal Studios
Back to the Future (1985)
A simple science experiment yields unbelievable results in this '80s classic. When Marty McFly is sent back in time, he must make sure his parents fall in love, but more issues await when he returns back to the present day. Rated PG.
7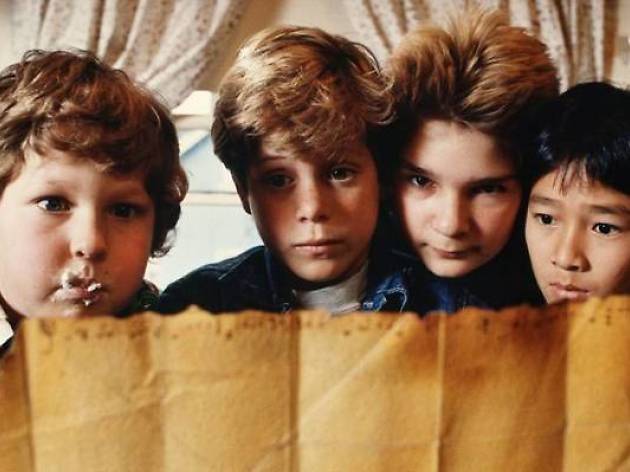 Photograph: Courtesy Warner Bros.
A group of kids are on a quest for One-Eyed Willy's treasure in the hopes that their findings will save their home. But the adventure is anything but simple, especially when the evil Fratelli family is on their case every step of the way. Rated PG.
8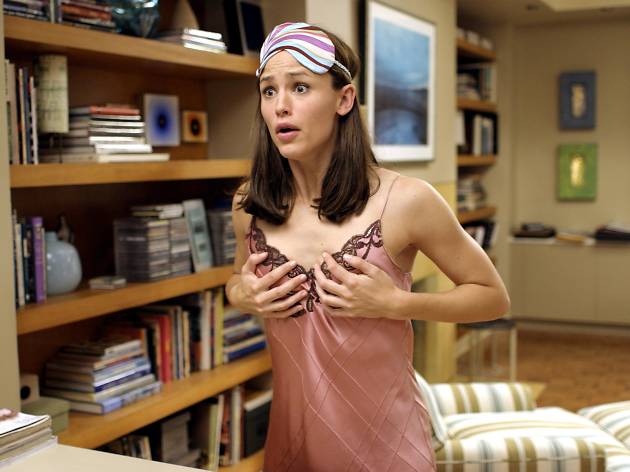 Photograph: Courtesy Channel 5 Broadcasting
Jenna longs for adulthood, but when she's magically finds herself out of junior high and in her 30s, she discovers that navigating the murky waters of the grown-up world isn't as easy as it looks. Rated PG-13.
9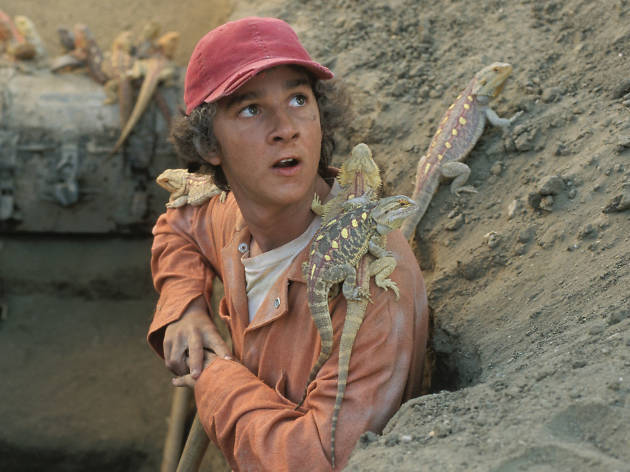 Photograph: Courtesy Disney
Louis Sacher's bestseller-turned movie follows a young boy who is wrongfully convicted of a crime and must either do jail time or work in a camp. He chooses the latter and is forced to dig holes in a desert under the guidance of a warden who's got his mind on one thing: buried treasure. Rated PG.
10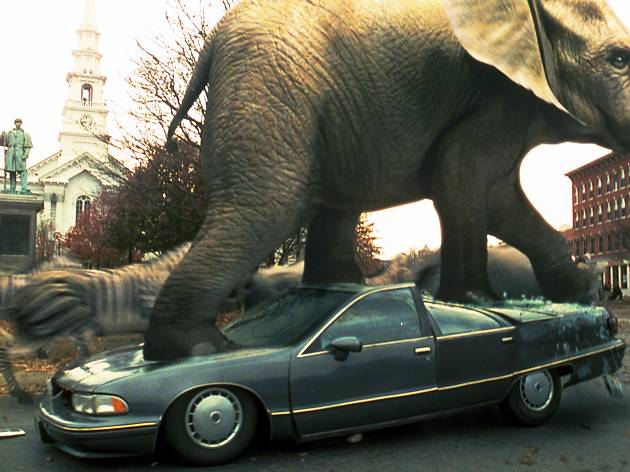 Photograph: Courtesy Channel 5 Broadcasting
While taking a gander around an old mansion, a brother-sister duo discover an old jungle game nestled in the attic. However, the boardgame is much more than that, and soon they'll be on an adventure with wild creatures while attempting to free Alan, who has been trapped inside the game for years. Rated PG.
11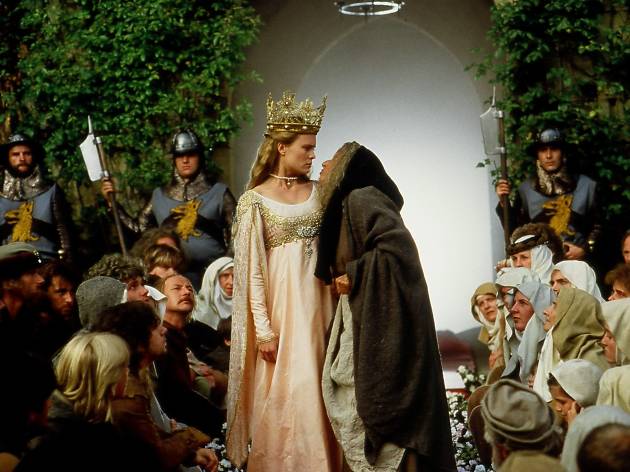 Photograph: Courtesy 20th Century Fox/The Princess Bride
The Princess Bride (1987)
William Goldman's novel is brought to life in this 1987 fairy tale where two lovers battle all odds in the kingdom of Florin to reunite with one another. Rated PG.
12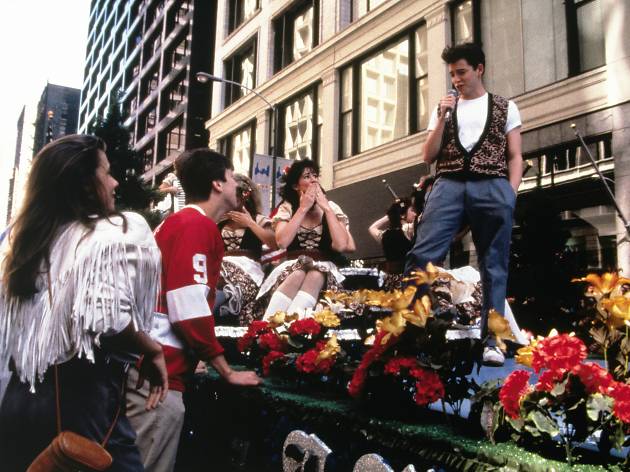 Photograph: Courtesy Paramount Pictures
Ferris Bueller's Day Off (1986)
All ages love the epic shenanigans of the popular high schooler Ferris Bueller, who will risk anything for a day off from class. His Chicago rendevous don't necessarily go off without a hitch, but you'll love sticking along for the ride—especially when Ferris snags the keys to the car of his best friend's father. Rated PG-13.
13
Photograph: Courtesy Marvel
Guardians of the Galaxy (2014)
Peter Quill encounters a lot of other-worldy danger when he snags an orb from the nefarious Ronan, but things really get cooking when he discovers just how powerful that orb can be. Rated PG-13.
14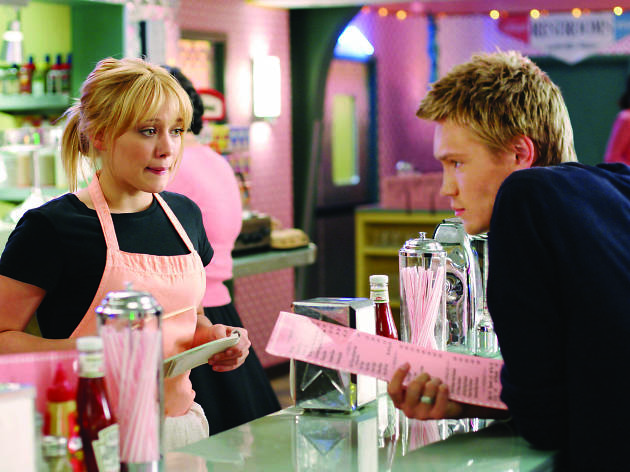 Photograph: Courtesy Warner Brothers Entertainment Inc.
A Cinderella Story (2004)
Sam's anonymous correspondence with a guy makes her evil step-mother's antics more tolerable. When she agrees to meet her unknown fellow at a school dance, she freaks out upon her discovery, in typical teenage fashion. Rated PG.
15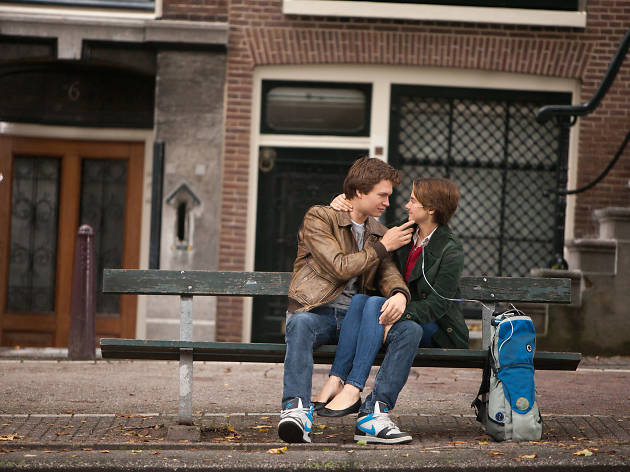 Photograph: Courtesy Twentieth Century Fox
The Fault in Our Stars (2014)
If you're not prepared to shed a few tears, you might want to proceed with caution before binging The Fault in Our Stars. An adaptation of John Green's bestselling YA novel, this movie focuses on two teens who have been diagnosed with cancer and navigate their atypical teen years with unfortunate side effects of this horrendous disease. Rated PG-13.
16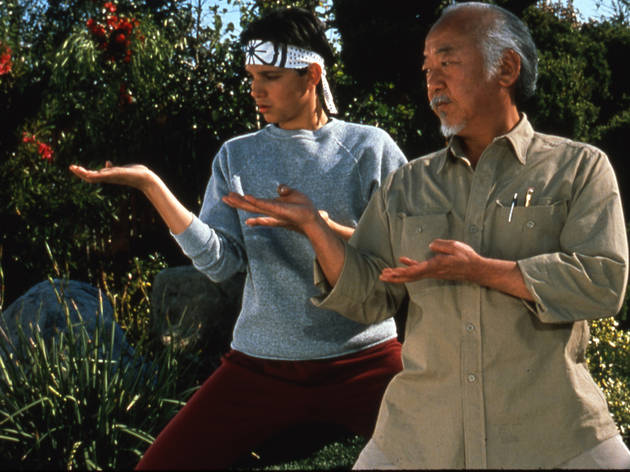 Photograph: Courtesy Channel 5 Broadcasting/The Karate Kid
Daniel is overwhelmed when a group of bullies at his new school pick him as their new target. He's certainly not a match for the students at the Cobra Kai dojo...until he teams up with Mr. Miyagi and shows these tough guys what he's made of. Rated PG.
17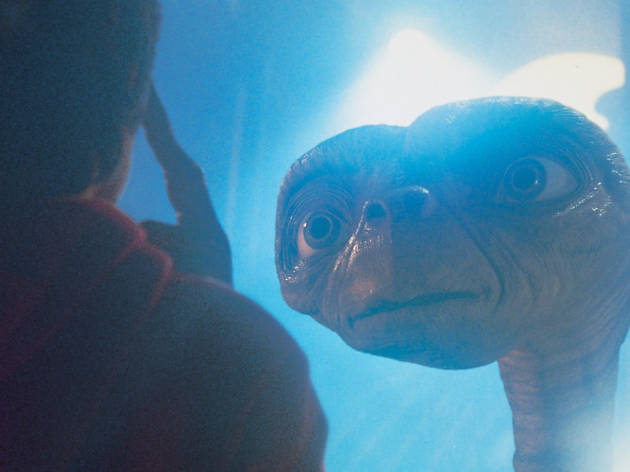 Photograph: Courtesy E.T. The Extra Terrestrial
Elliott finds an alien and decides to let his younger brother and sister in on the secret. It's going to be a challenge assimilating their new house guest into everyday society—especially when E.T. gets sick. Rated PG.
18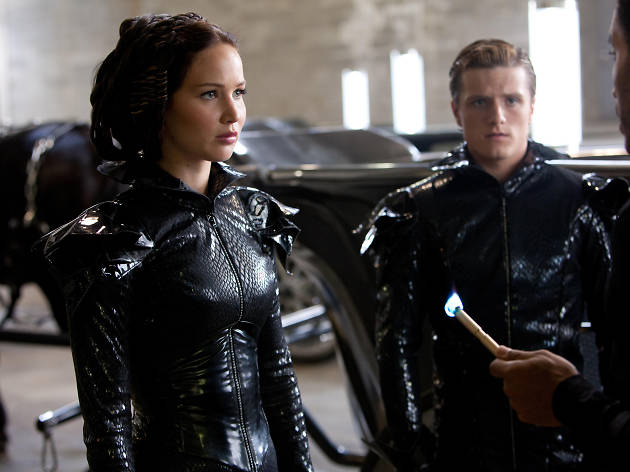 Photograph: Courtesy Lions Gate Films Inc./Murray Close
Sci-fi fans devoured the story of Katniss Everdeen, the protagonist who volunteers as tribute for the Hunger Games, where two young opponents are forced to fight for their lives. Rated PG-13.
19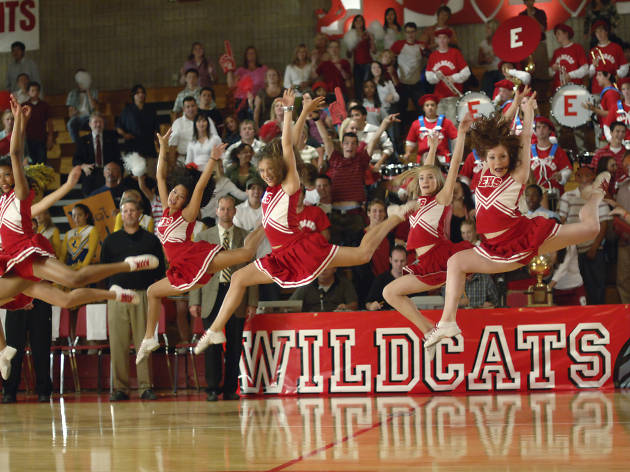 Photograph: Courtesy Disney/Fred Hayes
High School Musical (2006)
We're all in this Disney fan-favorite together. Troy doesn't want to disappoint his father, but he'd rather swap his basketball for a mic and try out for the school musical, especially after Gabriella gives him a little push. Will the two be able to audition for the show in peace, or will a jealous peer make the process all the more grueling? Ratings not available.
20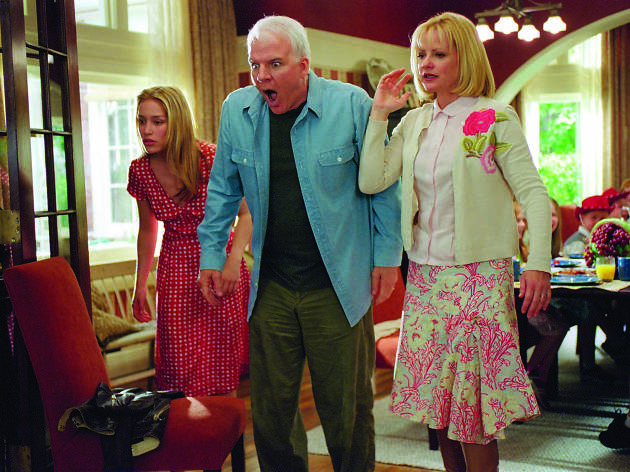 Photograph: Courtesy Fox/Sam Urdank
Cheaper by the Dozen (2003)
With a family of 12 in tow, nothing is easy—especially when moving to a new house, town and school. Will Tom and Kate's family settle in, especially when they reinvent their careers? Rated PG.
21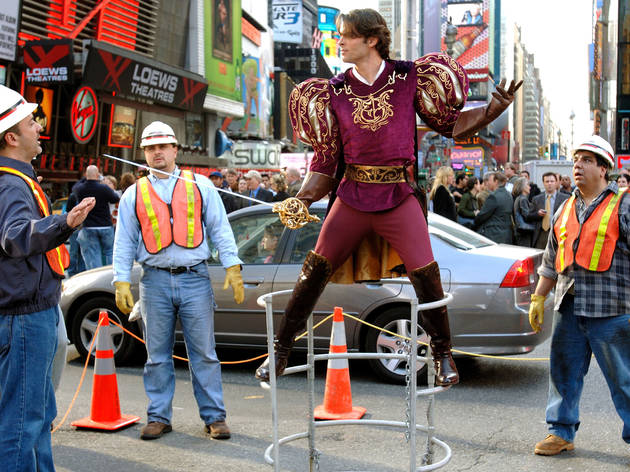 Photograph: Courtesy Barry Wetcher/SMPSP
Giselle is a fairy tale princess who can't wait to join forces with the love of her life, but when his evil mother sends her to NYC, this leading lady who likes to belt her heart out will have a whole new problem on her hands. Rated PG.
22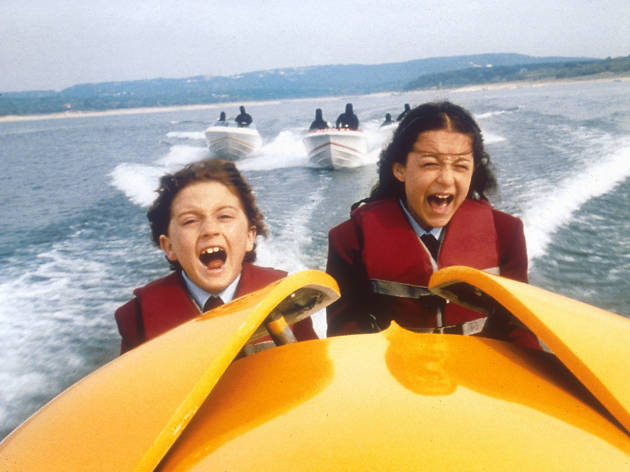 Photograph: Courtesy Buena Vista
It's a case of role reversal in this action-packed flick where two spy kids attempt to save their mom and dad from evil. Rated PG.
23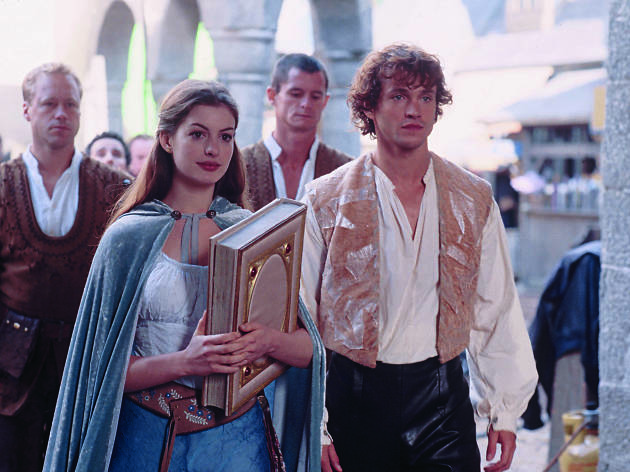 Photograph: Courtesy Miramax Films/David Appleby
If you haven't seen Anne Hathaway's early 2000's princess flicks, you haven't lived. In this retelling of the children's book, Ella must attempt to break the spell where she's forced to obey all orders bestowed onto her...fortunately the handsome Prince Charmont is by her side to lend a hand. Rated PG.
24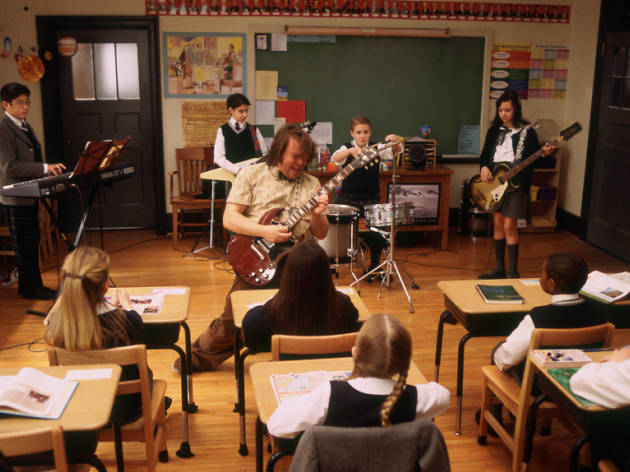 Photograph: Courtesy Paramount Pictures
Get the tweens accustomed to classic rock bands like Cream, AC/DC and Led Zeppelin with the help of Jack Black, a failed musician who poses as an elementary school teacher to help make his rock band dreams come true. Rated PG-13.
25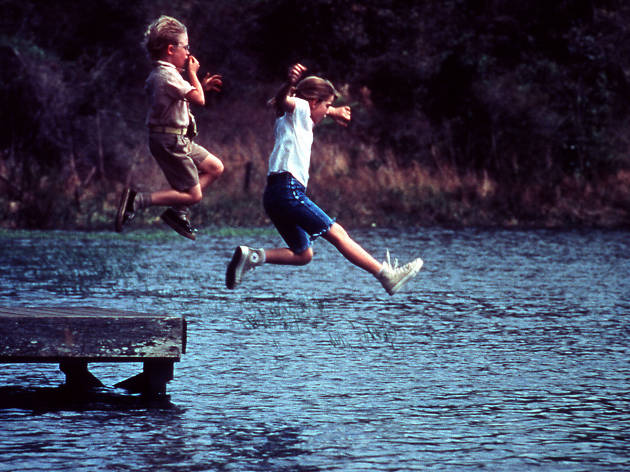 Photograph: Courtesy Channel 5 Broadcasting
Things aren't easy for Vada Sultenfuss. The 11-year-old lost her mother and has to put up with her father's atypical business—an at-home funeral service. It certainly makes her an easy target at school, and matters only get more tumultuous when she swoons over her English teacher. Rated PG.
26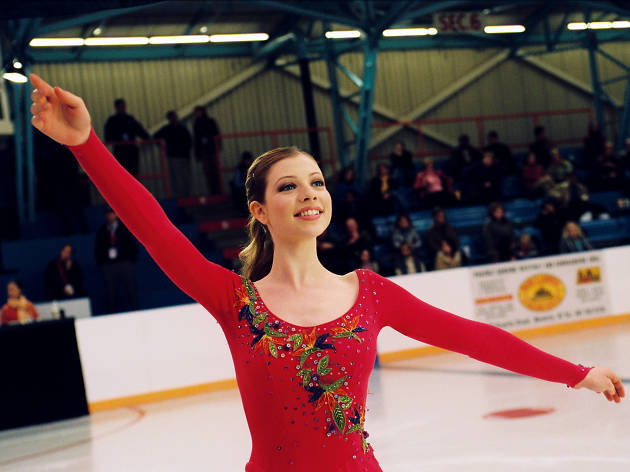 Photograph: Courtesy Rafy/Walt Disney/Kobal/REX/Shutterstock
Casey Carlyle is Harvard-bound, but the only thing standing in her way is her dream to pursue figure skating. What happens when she shifts gears and opts for skates instead of books? Rated G.
27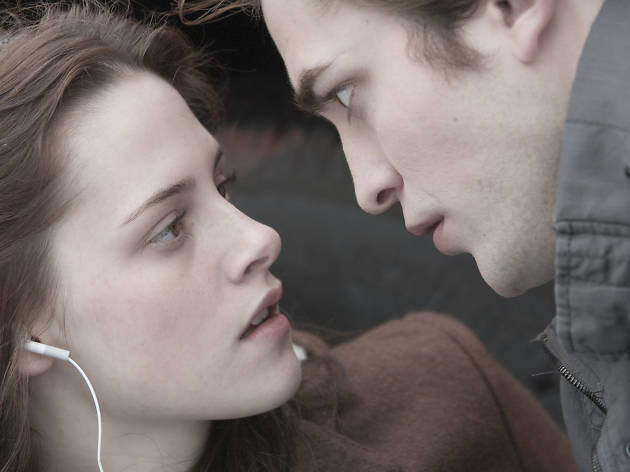 Photograph: Courtesy Summit Entertainment
This fantasy-romance hooked vampire fans from the get-go when Bella Swan moved to Forks and became wrapped up in a passionate relationship with Edward Cullen, her immortal love interest. Rated PG-13.