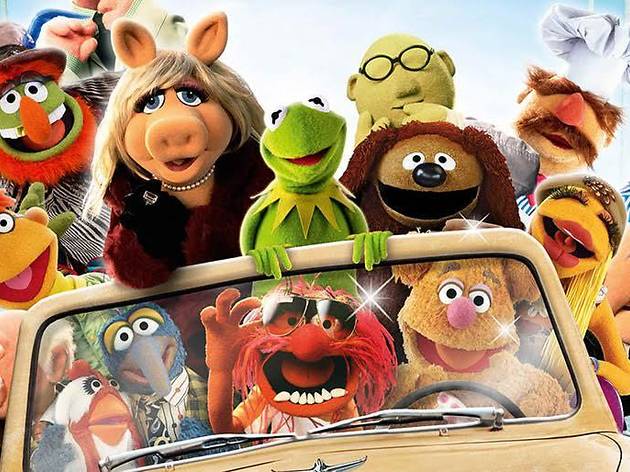 Best new kids' movies on Netflix
We round up the best new kids' movies on Netflix: Look no further than this ever-evolving library of awesome flicks!
The best new kids' movies on Netflix call for a marathon...or two.
If you're wondering how to keep the kids busy during their playdate or want to snuggle on the couch with a good flick, this list has you covered. Over the past few weeks, you'll find that our favorite family comedy movies, scary movies for kids and classics have joined the ranks. You won't want to miss a single one.
RECOMMENDED: Family movies on Netflix
Check out the new additions below! Don't forget to share the popcorn!
(Psst: When you're finished with your movie marathon, have a look at the best kids' shows on Netflix, too.)
Best new kids' movies on Netflix
Available: Oct 18
Sure, Norman Babcock is kind of a weirdo, but we love him anyway. Anyone can relate to not quite fitting in, but let us be clear: This isn't your average 11-year-old. Norman can talk to the dead, and it's not exactly normal, but his judgy town is soon to change its tune when 17th-century zombies want to come out and play. We love this film because it's quirky and teaches compassion and tolerance for the strange and unusual. Rated PG.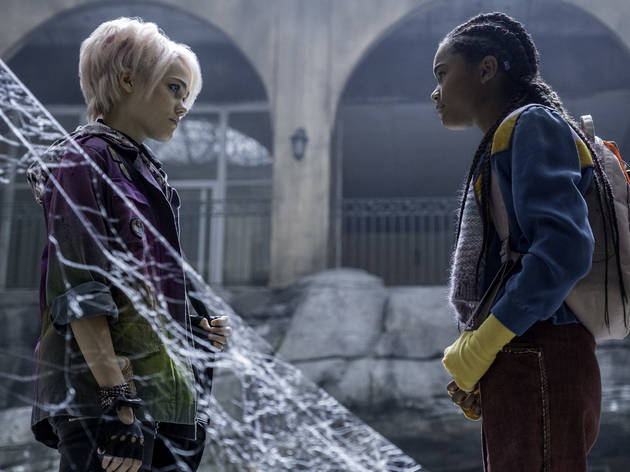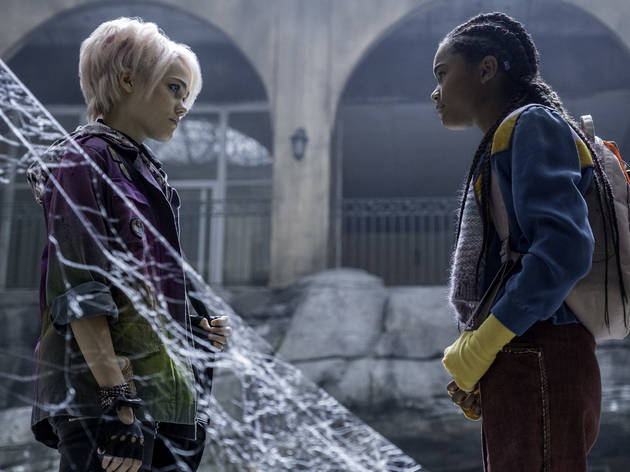 Courtesy: Justina Mintz/NETFLIX
102. A Babysitter's Guide to Monster Hunting (2020)
Available: Oct 15
Kelly Ferguson thought she was signing up for a simple babysitting gig on Halloween night. Well, it turns out she was recruited into a secret society of babysitters who need to be sheltered from wicked monsters. How's that for a scary Halloween? Now, she just has to figure out how to defeat the Boogeyman known as "The Grand Guignol."
Available: Oct 1
Ah, a '90s romcom with Julia Stiles—we can't resist! A straight-laced med student unknowingly falls in love with a prince, but will their two worlds mesh? (Best for the tween/teen crowds.) Rated PG.
Available: Oct 1
Yogi and Boo Boo are the most mischievous inhabitants of Jellystone Park. Sure they cause quite the commotion, but it wouldn't be the same without 'em. But what happens when the mayor threatens to sell the park to lodgers? Rated PG.
Available: Sept 15
Gargamel has a few tricks up his sleeve: Hoping to snag all-things Smurf, he creates similar creatures called Naughties, but to no avail. That's when he captures Smurfette and her friends must come to the rescue. Rated PG.
Available: Sept 11
Hiccup and Toothless have kept themselves busy: They've united the dragons and Vikings of Berk, stumbled upon hundreds of wild dragons in a cave (and a dragon rider who just so happens to be Toothless' mother). Now, they must join forces again to save Berk from the wicked Drago. Rated PG.
Available: Sept 1
Tex Richman is planning to tear down the Muppets Studio and drill for oil on the grounds. But the show's biggest fan won't let that happen on his watch. Soon, he, his brother and his brother's girlfriend are on a mission to reunite the Muppets and save their beloved studio. Rated PG.
108. Muppets Most Wanted (2014)
Available: Sept 1
Are we really surprised that trouble arises when Ricky Gervais enters the picture? The Muppets' new manager, Dominic (played by Gervais), insists that they go on a world tour. The crew is feeling sort of wishy washy about the idea, and when Kermit is captured by an escaped convict who looks just like him, they realize it's going to be difficult to convince everyone otherwise. Rated PG.
Available: Aug 1
Being reunited with loved ones is always exciting, but something is a bit...strange about Uncle Fester's homecoming (even for his standards). The entire kooky clan begins to pick up on his unusual ways, and soon everyone suspects this man isn't the Addams he claims to be. We must ask, "Will the real Uncle Fester please stand up?" Rated PG-13.
Available: Aug 1
George is less than pleased with his young neighbor, the mischevious Dennis. He can't keep up with his shenanigans, but he's forced to come to the kiddo's rescue during a babysitting gig gone wrong. Rated PG.
More fun for kids: What's new on Netflix