Heads up! We're working hard to be accurate – but these are unusual times, so please always check before heading out.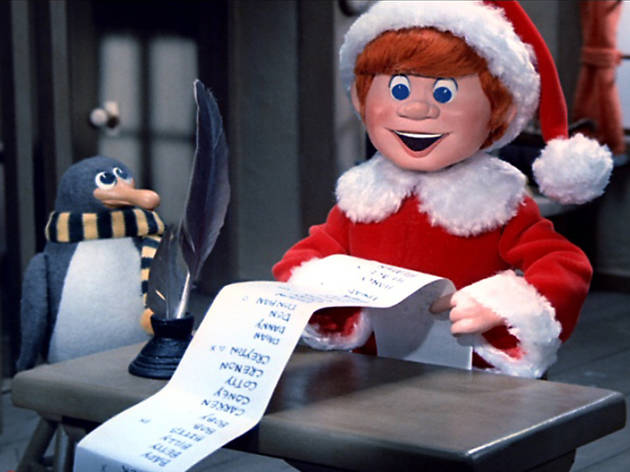 The best animated Christmas movies for the whole family
We round up the most festive animated Christmas movies, from newbies like "Klaus" to classics like "Frosty the Snowman."
The best animated Christmas movies are a perfect way to ring in holiday festivities.
Find your favorite blanket, snag some hot chocolate and kick back with one of many great options: From classics films to what's new on Netflix, this list will keep kiddos busy all season long.
RECOMMENDED: Full guide to Christmas for kids in NYC
While you're at it, be sure to see what's on our December events calendar and check out the socially distanced Christmas events in NYC that are taking place this year. Things might not be what we're used to, but the holidays will go on. Wishing you a happy and healthy season, New Yorkers.
Animated Christmas movies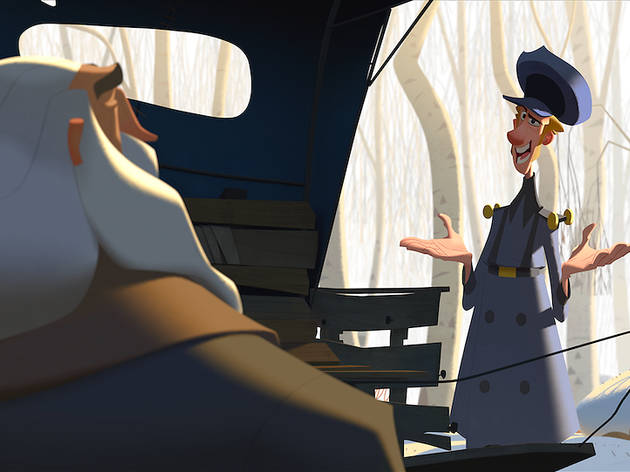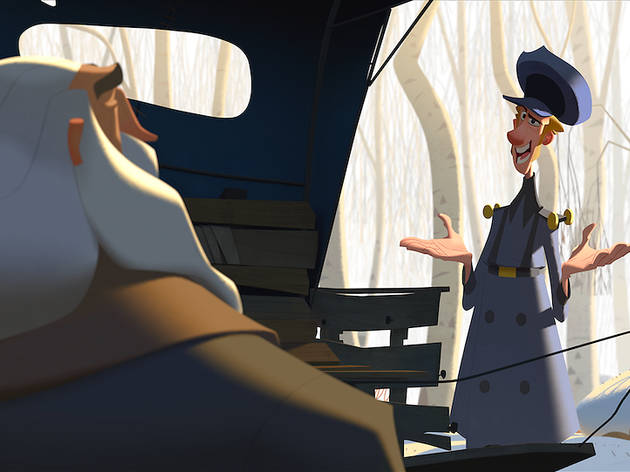 Courtesy Netflix
This oddball origin story of Santa Klaus is the first animated feature from Netflix, and features Klaus (Oscar-winner J. K. Simmons), a large, bearded man with a knack for toymaking but who doesn't have much interest in children, Jesper (Jason Schwartzman), the worst postal carrier ever and Alva (Rashida Jones), a cynical teacher. They live in Smeerensburg, the unhappiest place on Earth. If it sounds like a grump-fest, well yes, that's the setup. But don't worry: Icy hearts melt, and even Smeerensburg can find joy. Rated PG.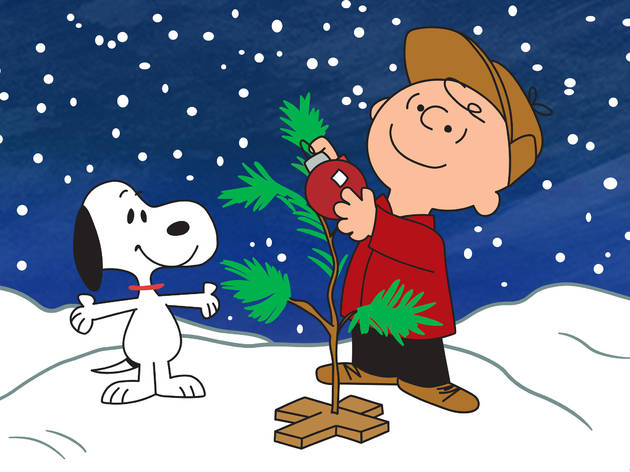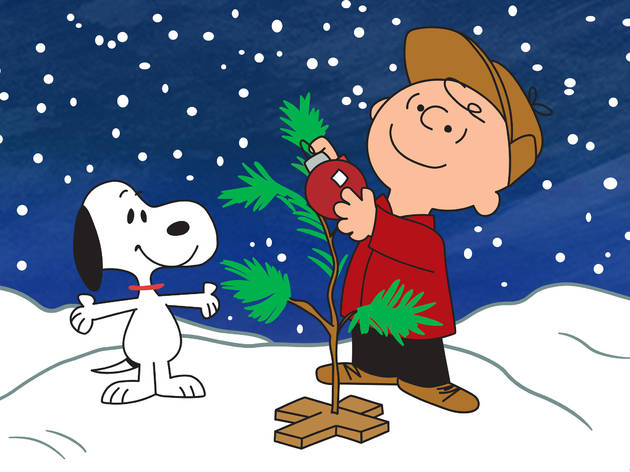 Courtesy: Apple TV+
2. A Charlie Brown Christmas (1965)
Good grief, poor Charlie Brown can't seem to get into the holiday spirit like everyone else. No decorations, no lengthy wishlists—he's simply unenthused by the celebrations. But after stepping in as director of a Christmas play, Charlie and the Peanuts gang come to appreciate what the season's truly about. This year, it'll air exclusively on Apple TV+. Rated TV-G.
The pumpkin king is all out of sorts. Jack Skellington is supposed to delight in eerie, frightening shenanigans, but Halloween loses its sparkle. However, once Jack gets ahold of Christmas, he elicits the town for help to embrace the Yuletide spirit and give Santa a hand. Of course, this plan does not go as he—or the children anxiously awaiting Saint Nick—expected. Rated PG.
4. Rudolph the Red Nosed Reindeer (1964)
Poor Rudolph! His bright red nose makes him the target of reindeer bullies who won't let him join in any of their fun. (Sounds like a recipe to get on the naughty list, if you ask us.) But when all is said and done, it seems that he's the one who gets the last laugh when Santa needs a little sleigh guidance on one foggy Christmas Eve. Rated TV-G.
This smart and oh-so British 3D animation opens with one of life's great questions: how does Santa visit so many homes so quickly? The answer, it seems, is a high-tech army of elves dispatched, SWAT-style, from a silent spaceship disguised as a cluster of stars. It wasn't always like this, but Santa's eldest son Steve (Hugh Laurie), modernized the operation. Nevertheless, one parcel slips through the net, so it's left to Santa's sensitive younger son Arthur (James McAvoy), and the grumpy Grandsanta (Bill Nighy) to deliver the package using old-school reindeer and sleigh. All of which inspires a frenzied inter-continental dash and one too many padded-out mishaps. Rated PG.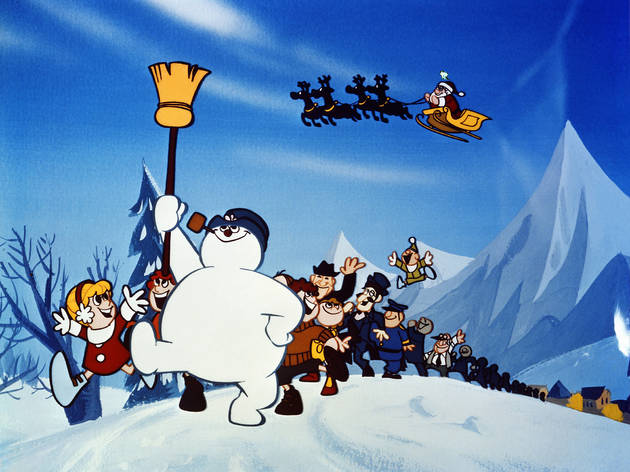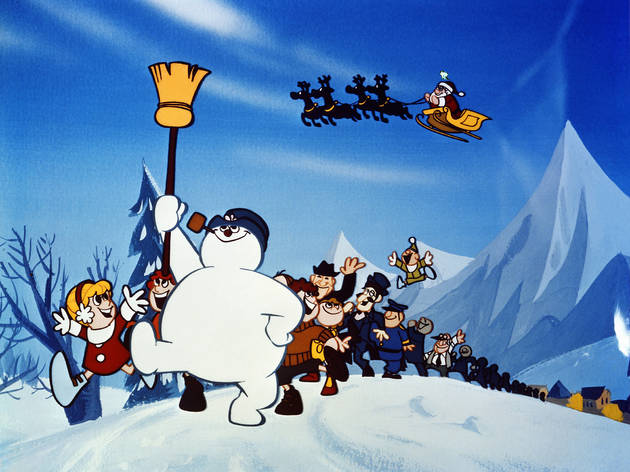 Photograph: Courtesy CBS/Classic Media
6. Frosty the Snowman (1969)
The 1950 novelty song popularized by Gene Autry becomes an animated TV special that faithfully details every stanza, from the corn-cob pipe and button nose to the old silk hat that makes the title character dance around—as well as that pesky sunlight that always threatens to turn him into a puddle. Rated G.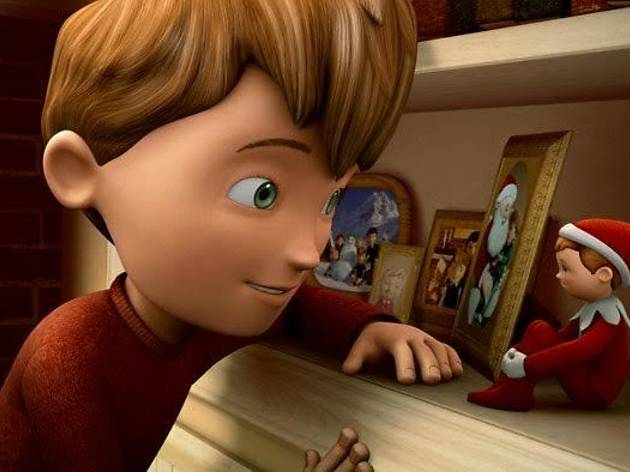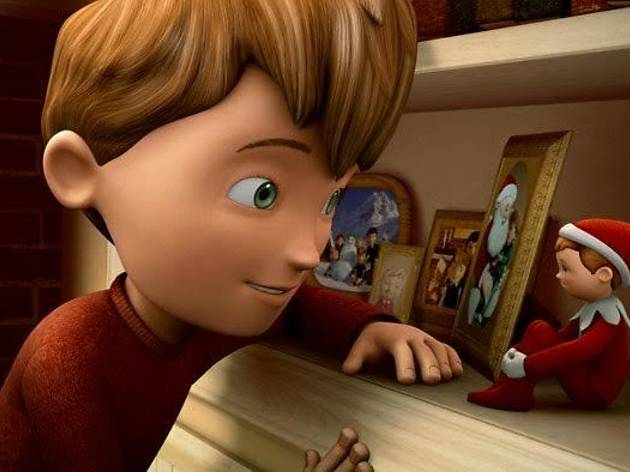 Courtesy CCA & B,LLC
7. The Elf On The Shelf Presents: An Elf's Story (2011)
Everyone has found a spot (likely several) for an Elf on the Shelf. The annual visitor is placed in unique situations and acts as a North Pole spy for Santa (hopefully ellicting good behavior, though that's not always a guarantee). Thanks to the newfound tradition's popularity, it has received the holiday movie treatment. In the animated story, we journey alongside Taylor. The young boy hasn't quite embraced the holiday spirit, so Chipey is sent from Santa's workshop to assess the situation. Although tricky at times, Taylor and his new buddy discover the importance of the season together. If you're looking for a little Elf on the Shelf creativity in your own home, check out these awesome ideas!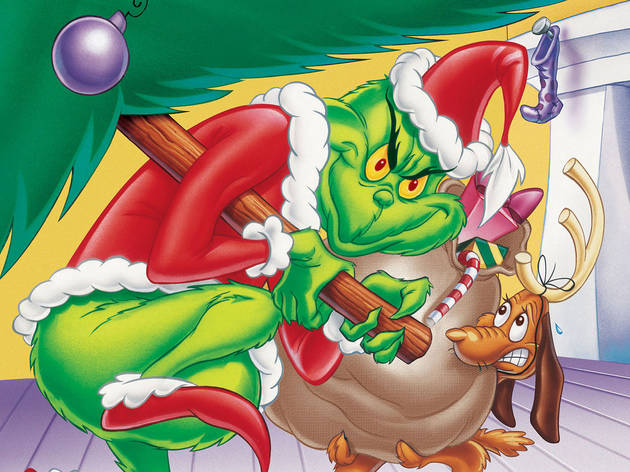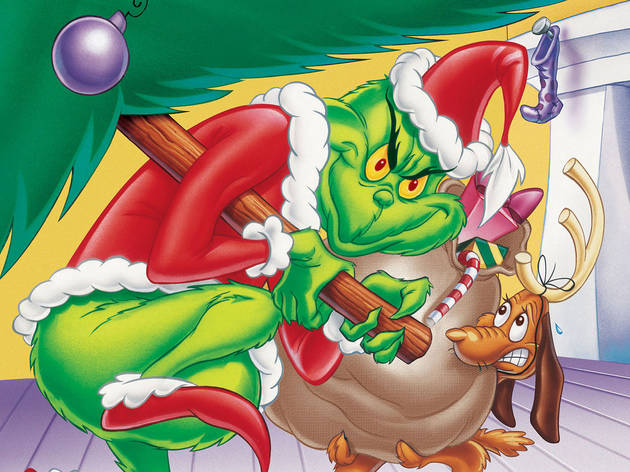 Photograph: Mgm Tv/Kobal/Shutterstock
8. Dr. Seuss' How the Grinch Stole Christmas (1966)
The famous holiday curmudgeon descends from solitude at Mount Crumpit in order to wreak havoc over the jolly residents of Whoville. However, it's going to take quite a bit to convince them to tone down their Christmas cheer. Think the mean-spirited grouch will change his ways? Rated G.
9. Grandma Got Run Over By A Reindeer (2000)
Young Jake witnesses his spunky grandma get run over by Santa's reindeer, but his teenage sister and parents don't believe him since they don't believe in Santa. Going on a quest that exposes his evil cousin's cruel intentions, and even brings him all the way to the North Pole. Jake is determined to find his missing grandma and show everyone that Santa Claus was indeed at his house that fateful night. Rated TV–G.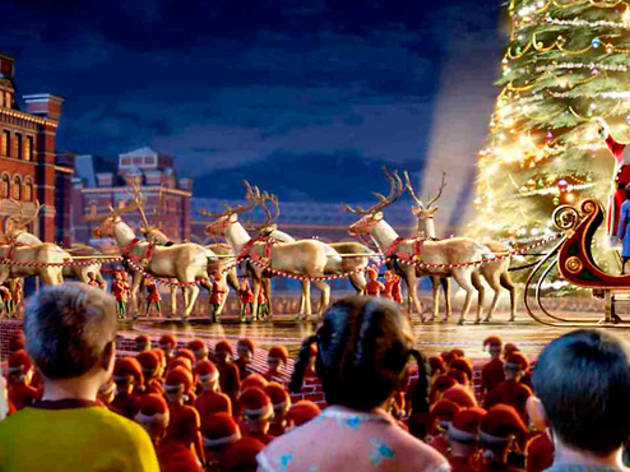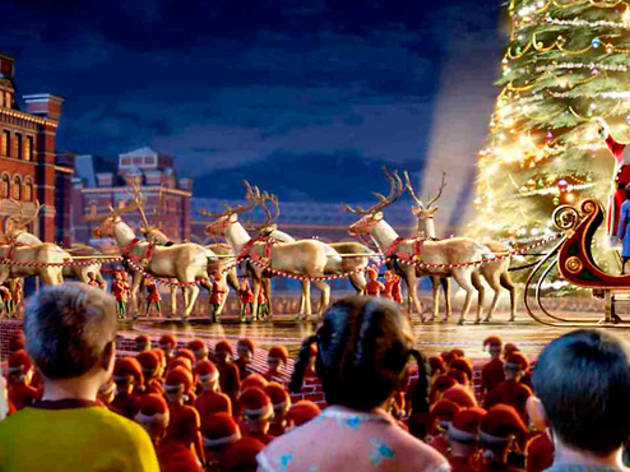 Photograph: © Warner Brothers/ABC Family
10. The Polar Express (2004)
Chris Van Allsburg's enchanting children's book made its way to the big screen as an animated flick in 2004, drawing a new generation in for even more family fun. As the story goes, on Christmas Eve, a young boy finds a train parked outside his house—The Polar Express—which is headed to the North Pole! He finds out he's been picked to receive the first gift of Christmas, and he asks for only one thing: a silver bell from Santa's sleigh. But what happens when he tries to take the bell home with him? Rated G.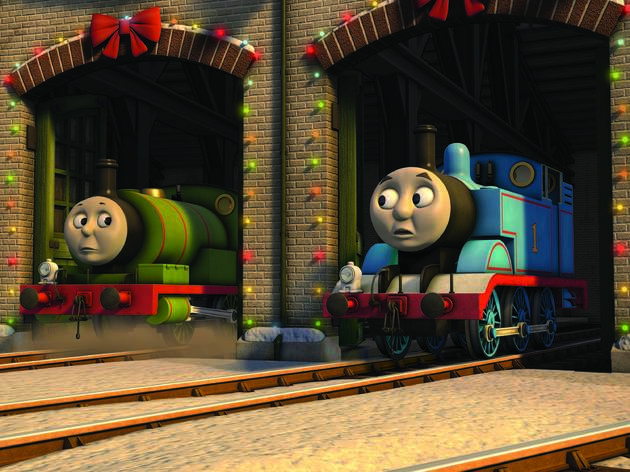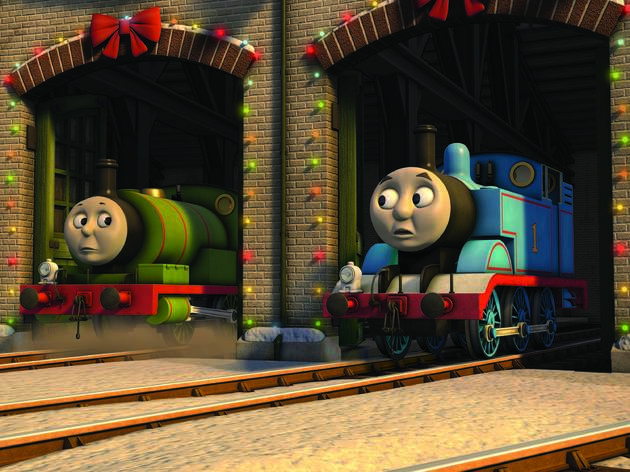 Photograph: Courtesy Mattel
11. Thomas and Friends: The Christmas Engines (2014)
Either you're a Thomas the Tank Engine family, or you're not. This hour-long movie is for those of you in the train community—your little engineer will be riveted by these five short stories linked by a Christmas theme. Not rated.
Dr. Seuss' beloved holiday killjoy returns for another round of curmudgeonly Christmas misery! While the town of Whoville anxiously awaits December 25, the grouchy, green fella uncovers a way to ruin it for everyone. He attempts to pose as Saint Nick, steal Christmas from the Whovillians and finally put an end to the most wonderful time of the year. Looks like someone's tinsel is in a twist! Rated PG.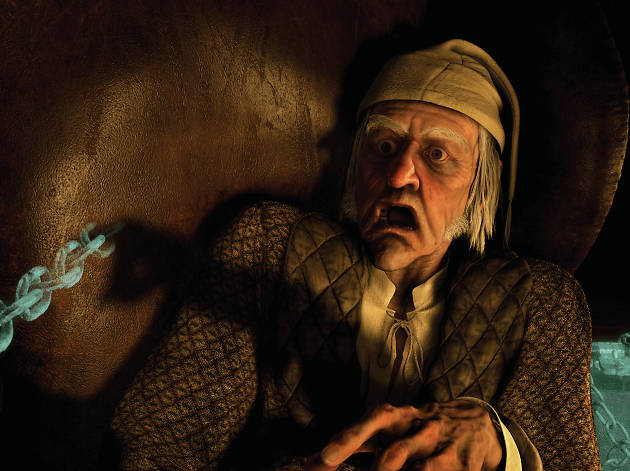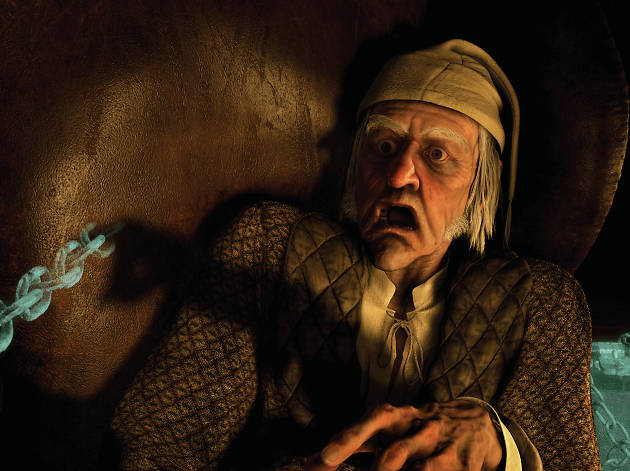 Photograph: Courtesy ImageMovers Digital LLC
13. Disney's A Christmas Carol (2009)
Jim Carrey has a knack for landing the role of curmudgeonly holiday killjoy (hello, Grinch!). In this animated recreation of Charles Dickens' famed tale, Scrooge (voiced by the funnyman) gets a wake-up call from three Christmas spirits. Rated PG.
14. Olivia: Merry Christmas, Olivia (2010)
Your favorite Nickelodeon 6 ¾-year-old piggy Olivia is back in action in this series of live episodes. You'll follow Olivia as she wishes to become a Santa that returns lost toys (her favorite toy monkey Matilda is missing). You'll also see her trying to make the perfect family Christmas in the middle of summer (complete with a snow machine). Above all, Olivia just wants everyone to have a great Christmas, and you'll follow her on heartwarming adventures that your kids can really relate to. Not rated.
15. Rudolph and Frosty's Christmas in July (1979)
The wicked Winterbolt—who is certainly on Santa's naughty list, —awoke from a spell. Now that's he's up, he's ready to put the light out on Rudolph's shiny red nose, which is already getting dimmer. Will Christmas go on with our star reindeer's most beloved feature? Not rated.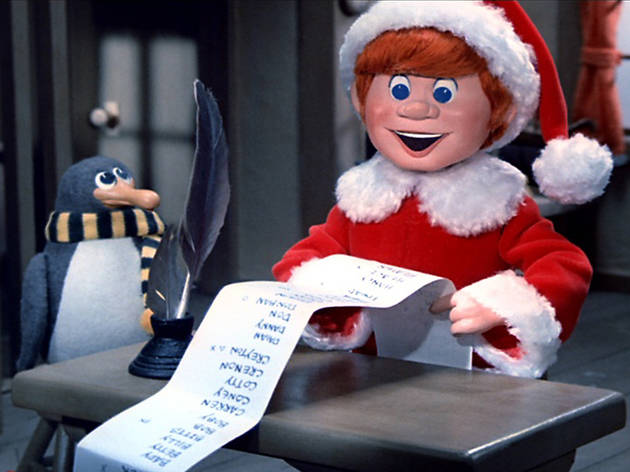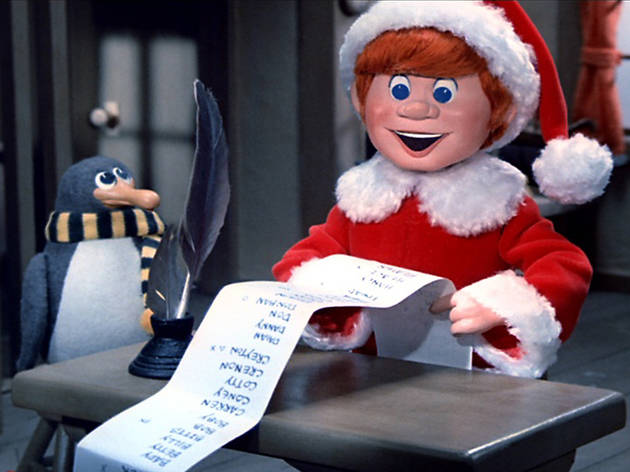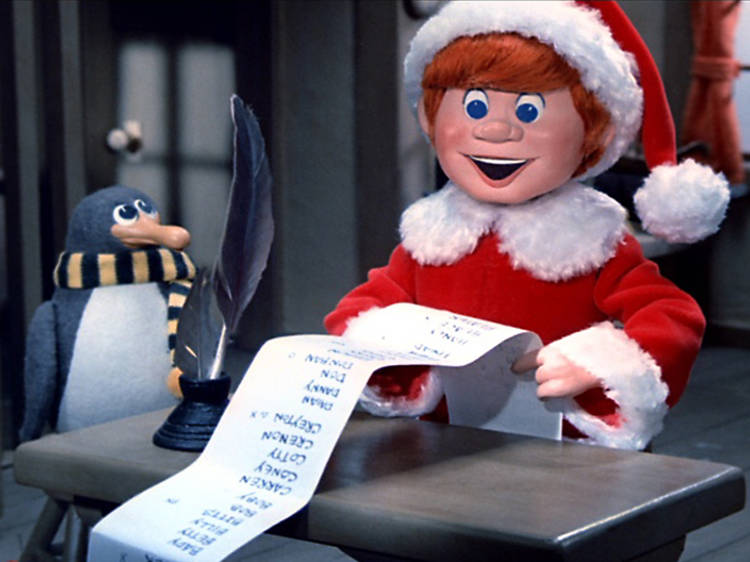 Photograph: Courtesy Warner Bros.
16. Santa Claus is Comin' to Town (1970)
December is a highly anticipated month, largely thanks to Saint Nick's Christmas Eve pilgrimage. In this '70s film—narrated by none other than Fred Astaire—families get a taste of how the Christmas magic comes to be. Expect to learn how reindeers fly, how exactly Santa makes his way down the chimney and even how Mr. and Mrs. Claus were first introduced. D'aww! Despite some scrooges along the way, this sweet story prevails and makes this time of year all the more jolly and bright. Not rated.
Ever since she was a girl, Elsa (Idina Menzel), princess of Arendelle, has had literally chilling powers. With a wave of her hand she can cover everything around her in ice and snow. However, when her frosty abilities nearly kill her sister, Anna (Kristen Bell), Elsa is confined to a room in her castle, not to emerge until she comes of age for her queenly coronation. On that day, unsurprisingly, things go very awry, and the two sisters—with help from a friendly snowman who dreams of spring—must work together to save the kingdom from eternal winter. Plasticine CG animation brings the icy world to life in this Walt Disney musical production, which sparked a nationwide frenzy to scoop up any and all themed merchandise. The almost instantaneous popularity speaks to the film's success with the peanut gallery—not to mention countless parents who admittedly sang along to Menzel's showstopping, self-actualizing ballad "Let It Go" more than a few times. Rated PG.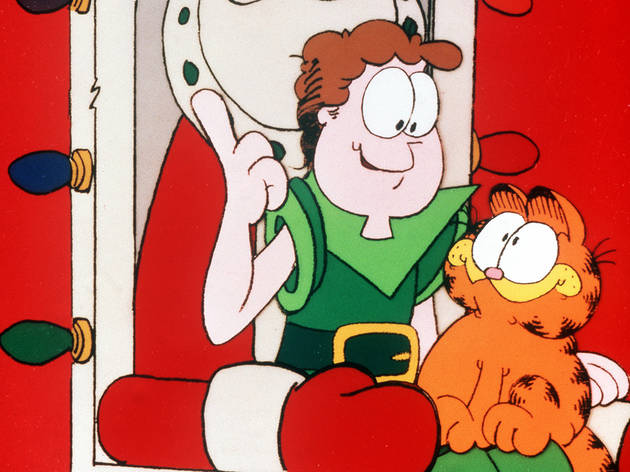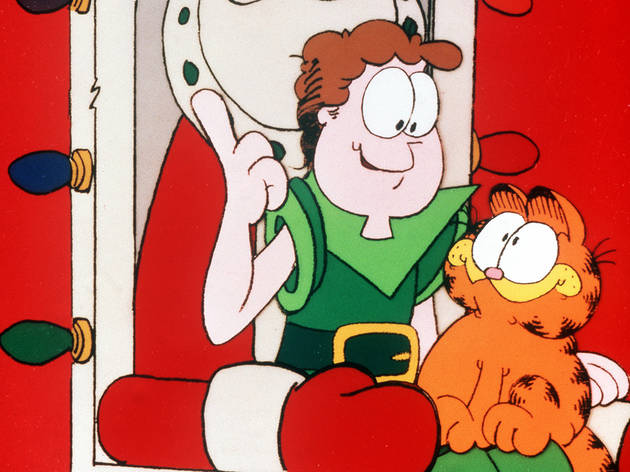 Photograph: Courtesy CBS/United Features Syndicate
18. A Garfield Christmas (1987)
Oh, Garfield. A typical day consists of snacking, giving Odie a hard time and more snacking, but things change during the holidays. When his owner brings the crew to his visit his parents for a Christmas celebration no one can seem to agree on how to spend their time—a classic predicament during the busiest time of the year. Despite his typical mischevious ways, Garfield manages to get everyone to cooperate and appreciate what December 25 is all about. Not rated.
An animated adventure for all ages, with original music and an all-star cast, Smallfoot turns the Bigfoot legend upside down when a bright young Yeti finds something he thought didn't exist - a human. News of this Smallfoot throws the Yeti community into an uproar over what else might be out there in the big world beyond their snowy village. Is it a Christmas story? Well, not exactly, but it's snowy, and fun, and teaches an important lesson. Rated PG.
20. A Year Without Santa Claus (1974)
Christmas without Santa? Perish the thought! In this '70s flim, Santa visits a doctor and needs to make some changes in his routine (don't we all). That's when he decides Dec 24 is an excellent time to take a vacation...except all the kiddies are waiting for their presents! How will Kris Kringle be convinced that children still need him? Not rated.
21. Kung Fu Panda Holiday (2010)
Po (Jack Black) sets out to restore honor to his village and save the winter festival: What can possibly go wrong? This animated short also features the purring voices of Angelina Jolie, Dustin Hoffman and Seth Rogan. Not rated.