A lot can happen in the film world between now and September – there's Cannes to come, among other film festivals guaranteed to turn so-far unknown new movies into essential viewing. But as of right now Olivia Wilde's mysterious new psychological thriller, Don't Worry Darling, is officially the buzziest film of 2022.
There's a fair few reasons for that: the new trailer is terrific, it has hashtag-generating chemistry on both sides of the camera, and it's headlined by a star in the making in Florence Pugh. Oh, and some bloke called Harry Styles. Sure, we've been stung before, but Don't Worry Darling is looking worthy of the hype. Here's why you should be excited.
1. The cast is killer
The tabloid-filling, social media-enflaming pairing of Olivia Wilde and her boyfriend Harry Styles pretty much guarantees buzz for the movie – and there's some undeniable frisson about the pair sharing screen time. But the real thrill here will be seeing the superstar musician-turned-actor build on his small but grabby role in Christopher Nolan's Dunkirk opposite Midsommar's Florence Pugh, an actress whose bona fides hardly need re-establishing. Shia LaBeouf was originally down to play Jack, but this pairing is more exciting and Styles's relative lack of IMDb credits to date will only amp up the tantalising sense of the unknown in a character who should deliver a few surprises of their own.
2. It's got Wilde style

Olivia Wilde's directorial debut, Booksmart, did the impossible and made the high-school comedy feel like something that she and her writer Katie Silberman had literally just invented. The lulz will be significantly thinner on the ground in the psychological rabbit hole she's dug for her gaslit protagonist, Alice, in Don't Worry Darling but the freshness levels look just as high. The setting – a manicured, immaculate and potentially lethal 1950s utopia in Palm Springs – is full of intriguing details that will bring life to a high-gloss world partly inspired by American photographer Slim Aarons's '70s snaps of a Stepford Wives-esque suburbia. Lingering just out of sight is the sinister Victory Project, an organisation dedicated to 'the development of progressive materials', which offers a life of luxury in exchange for unquestioning support from this community.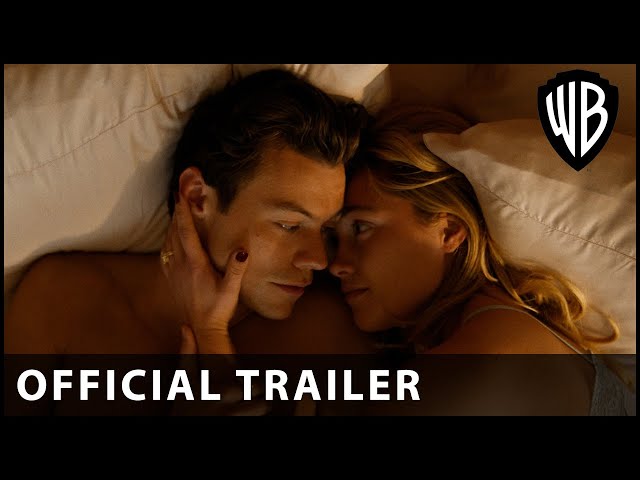 3. There are shades of Mad Men
Aside from looking great in suits and existing solely on martinis, the male characters in Mad Men were notable for serving as pillars of a patriarchal power structure – and (mostly) holding Peggy, Joan, Betty et al back. Judging by its stylish and chilling trailer, Don't Worry Darling will examine those same '50s gender conventions from a surrealist, horror-riffing vantage point that the AMC series rarely adopted (although who can forget Betty and those pigeons?). 'We men, we ask a lot,' says Chris Pine's shadowy CEO. 'We ask for strength, food at home, a house clean and discretion above all else.' They aren't getting it in this movie.
4. It will not be shy about sex
At the heart of Don't Worry Darling is a married couple, and, despite what many Hollywood movies will have you believe, married couples have sex. Judging by the first two trailers, this one has sex a lot, making good on Olivia Wilde's promise that the movie is rejecting prudishness in favour of a more explicit, honest depiction of on-screen nookie. The scene of Styles's Jack going down on Alice on the kitchen table could be one the tame bits.
5. There's menace behind the mystery
Whenever someone promise to 'change the world' in a movie, it's usually villain shorthand for unleashing smallpox, enslaving a large group of people or nuking something important. It might be a similar story in Don't Worry Darling, judging by the way Pine's creepy boss man Frank – 'equal parts corporate visionary and motivational life coach' runs the official blurb – talks about the mysterious Victory Project in the trailer. 'The one thing they ask of us is to stay here,' runs the female voiceover, 'where it's safe.' Whatever the threat turns out to be, this is very much not the life Alice was sold.
Don't Worry Darling is in US and UK cinemas on September 23.
The 18 movies you need to know about this summer.