Whenever international travel returns to its pre-lockdown levels – if it ever does – the industry consensus is it will probably look a lot greener than before. Planes may well be out, and more sustainable forms of transport in.
Things, it appears, are already changing. Earlier this summer, an official report proposed a series of ultra-rapid rail routes that would be a lot more eco-friendly than flying and help tourism recover across Europe, including one line that could take you from Paris to Berlin in just four hours.
And now, as border restrictions start to life on the continent, a new train service connecting three major capitals in central Europe is already up and running in a bid to encourage greener travel. Run by Czech rail firm RegioJet, the network links city-break hotspots Prague, Vienna and Budapest.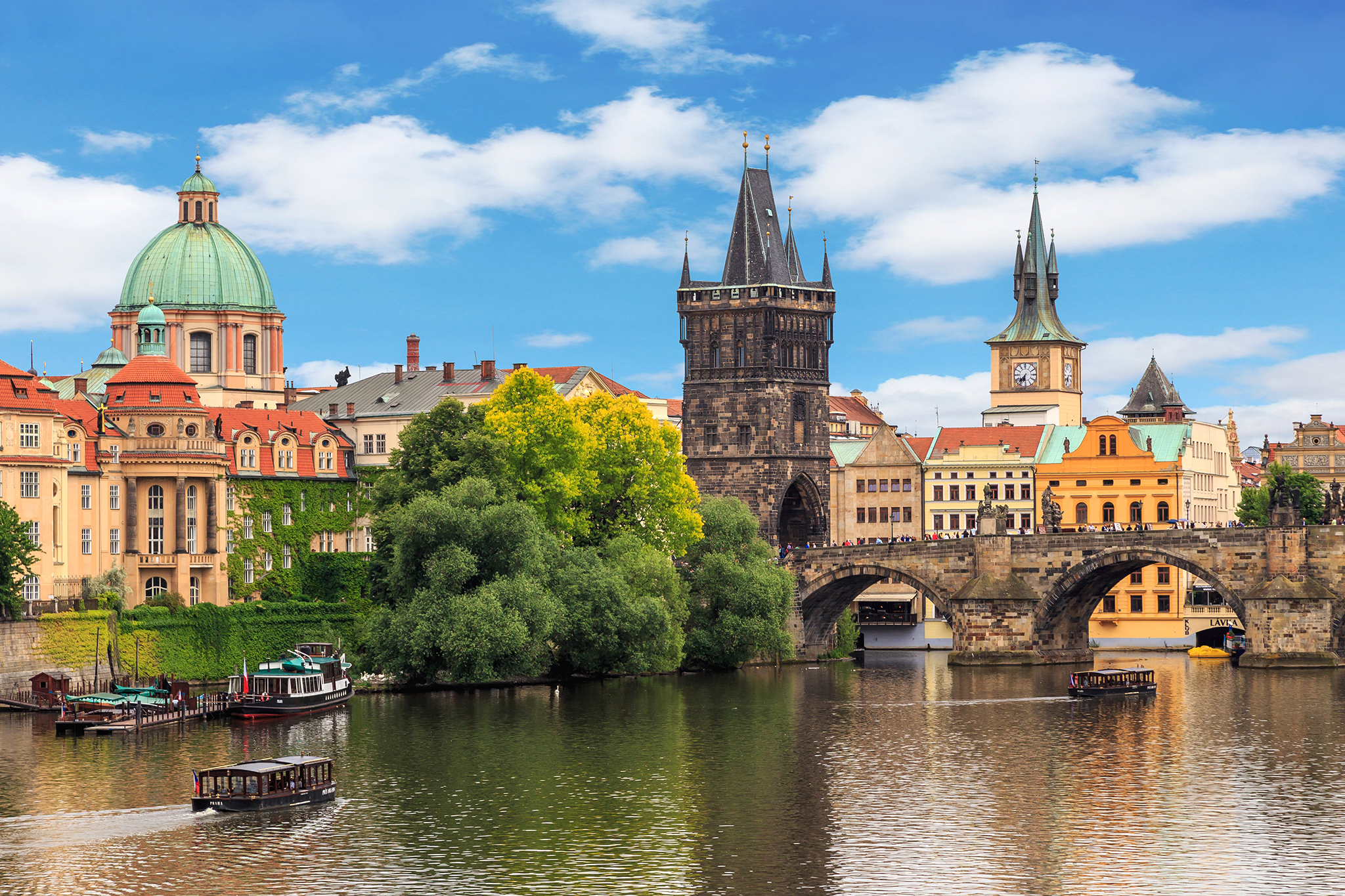 Prague. Photograph: Shutterstock
The route had already opened between Austria and the Czech Republic – though it was paused in March due to the pandemic – but has now been expanded to Hungary.
Two trains run daily each way, with tickets starting from just €16 (£14, $19, A$26) between Prague and Budapest, and €9 (£8, $11, A$15) between Vienna and Budapest. Fares on the existing route from Prague to Vienna start at €12 (£11, $14, A$19).
While the seven-hour trip from Prague to Budapest is significantly longer than the hour-and-a-half flight, it cuts out the need for airport transfers, early arrivals and airport security – and those prices are sure to help the new network compete with airlines. In fact, at just €21 to hop between three such historic cities, it's an incredibly sweet deal. Meet you at the station!
More brilliant plans:
A massive Game of Thrones studio tour is opening in Northern Ireland
Europe is getting a teamLab art space, and it's going to be mindblowing
This power plant in Helsinki is turning into a huge arts complex