All over the world, travel rules and border restrictions have been in constant flux for the past year. That means many people may well be deciding to swerve overseas trips altogether in 2021.
Even within the UK, travel anywhere has been of the cards since the beginning of the year. Now, as the country's third national lockdown gradually lifts, domestic holidays are set to be phased in again.

Eyeing up a trip to the Highlands? Here's everything you need to know about when travel to Scotland may restart.
Can I travel from England to Scotland?
After months spent under the third national lockdown, the UK's restrictions have been relaxed and overnight stays in self-catered accommodation (including Airbnbs and campsites) are now allowed. However, Scotland's roadmap out of lockdown will play out a little differently.
The Scottish government has confirmed that travel into Scotland from England and Wales will be possible from April 26. This is the same date that other parts of the Scottish economy will open up too, including shops, cafes, pubs and restaurants. It's not confirmed whether travel from Northern Ireland will be possible from this date, but First Minister Nicola Sturgeon has promised a review is planned for when journeys to Northern Ireland and the Republic will be allowed.
Unlike England, Scotland will re-enter a tiered system, with each area placed into a certain level depending on factors including local infection rates. The level an area is in will determine what visitors will be able to do in that area and which businesses will be able to open.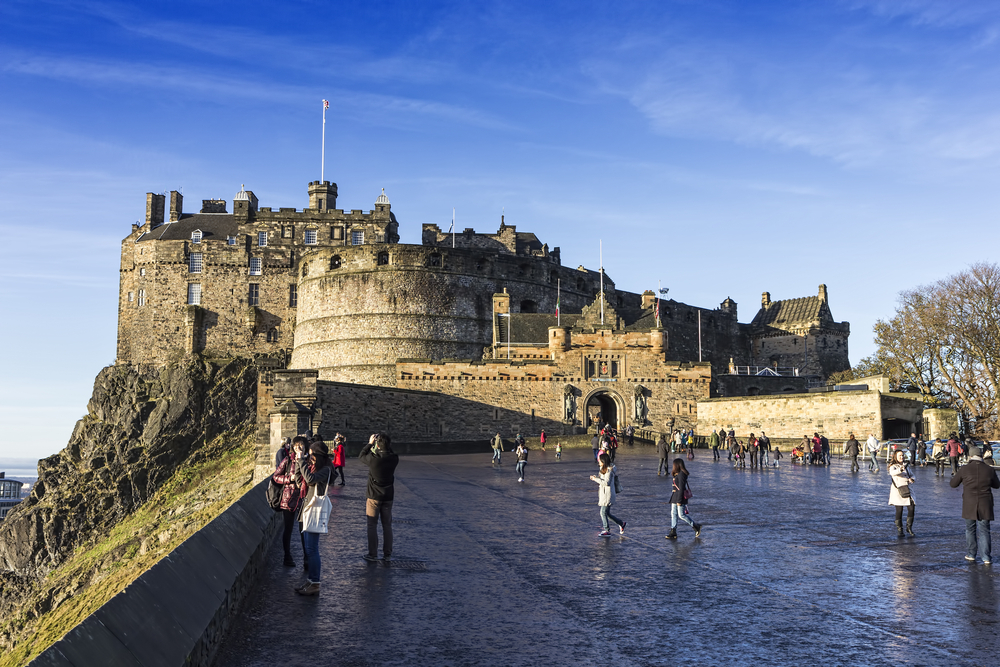 Can I go on holiday within Scotland?
In Scotland, the reopening date to put in your diary is April 16. This is the day when people will be able to travel freely around mainland Scotland again. Decisions about Scottish islands are yet to be made.
A few days after, on April 26, more of the Scottish economy will also be able to open back up, including non-essential shops and hospitality venues. Indoor dining will even be allowed without alcohol until 8pm. Indoor attractions, including galleries and museums will also be allowed to open from this date.
Can I travel to Scotland from outside the UK?
It's looking like overseas visitors won't be able to visit Scotland until at least May 17 – the earliest date the British government could allow international travel again.

Once a date is set in stone, travellers visiting Scotland from abroad will be required to show proof of a negative test taken no more than 72 hours before arrival. If you're travelling from outside the Common Travel Area, you may still need to self-isolate in a quarantine hotel for ten days at a cost of £1,750 per person (though this may change if the UK agrees mutual 'vaccine passport' arrangements with other countries). Overseas visitors will also need to provide their journey and contact details, even if they've landed in another part of the UK and travelled to Scotland from there.
So, we can definitely be optimistic about holidaying in the Highlands this year. One big question still remains, though: will we be flocking to the Edinburgh Fringe this year? We'll have to watch this space.

More news on the UK's reopening:
When will pubs and bars reopen?
When will hairdressers reopen?