For the last three months, Barcelona's world-renowned cultural scene has faced disaster. Now, finally, there's some good – and surprising – news: this summer brings the largest programme of outdoor shows and events the city has ever seen.
Under so-called normal circumstances, Barcelona's music festival season would have already been well underway by now, with macro events like Sónar and Primavera Sound attracting hundreds of thousands of music fans to the city from around Spain, Europe and beyond. They're among the 9 million-plus tourists who visit Barcelona in a regular year, dwarfing its population of 5.6 million.
But of course, this is no regular year – and putting on large festivals in 2020 has turned out to be impossible. Although travel to Spain is now permitted, this summer Barcelona will see far fewer visitors, and there are strict limits on venue capacities.
The plus side is that the people of Barcelona have the city to themselves. With fewer cars around (providing a clean sky as a backdrop) and less tourism, locals have never known the streets so quiet. It's as if, for the first time in decades, the city was just for them.
Meanwhile, music and arts promoters are taking advantage of the relaxation of lockdown rules to put on a series of concerts in the city's many iconic venues.
A glance at the July and August event calendars reveals multiple events to choose from on any given day. Seated and socially-distant audiences are flocking to hear live music in architectural wonders such as Gaudí's Park Güell and Domènech i Montaner's Sant Pau Art Nouveau Site, and in major sports sites such as Camp Nou (home of Barça) and the Olympic Ring. Nearby, the annual Festival Grec is running throughout July as usual, bringing theatrical magic to the Teatre Grec: a classical-style arena cut out of an old quarry.
Faced with cancellation, some major events have mutated into grassroots concerts series. This year's Cruïlla music festival has been postponed until 2021, but organisers have instead scheduled a series of Cruïlla XXS concerts for the summer of 2020. 'If they allow us to do something, we have to do it,' says Jordi Herreruela, the festival's director. 'We felt like we couldn't just sit still, being negative and only announcing cancellations, with so much time until our next festival.'
Then there's Primavera Sound, one of Europe's largest music festivals. Initially scheduled for June dates, it was first moved to August and then to 2021. But for 2020 the organisers are putting on the concert series Nits del Fòrum (Fòrum Nights) in the festival's usual venue, with dozens of performances. Among them is Mala Rodríguez, an Andalusian rapper who predates the wildly famous Rosalía. Interviewed for Time Out Barcelona (link in Catalan), Rodríguez explained why she thought the concerts were so important: 'I don't want the music to stop, I don't want the music business to stop.'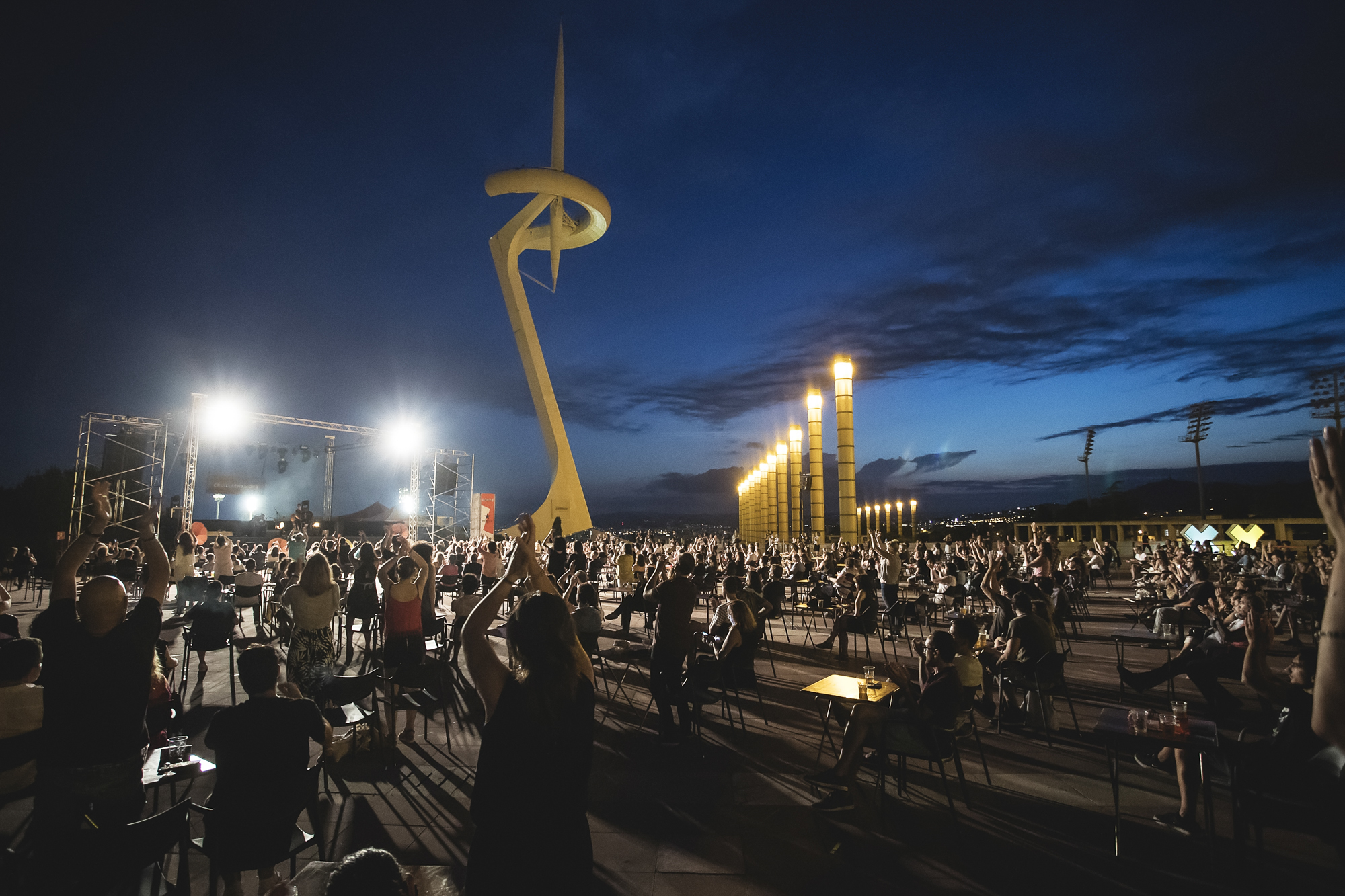 Brand-new events and venues have also come out of the situation, such as Sala BCN: a project by the local Association of Concert Halls in Catalonia that's been set up in an effort to save venues at risk. More than 60 concerts will be hosted through July and August at Montjuïc Castle, a fortress that has watched over Barcelona since the seventeenth century.
In a news story that made it round the world, Barcelona's famous opera house on La Rambla, the Gran Teatre del Liceu, reopened on June 22 with a concert for 2,292 potted plants. The Liceu is also collaborating with several of this summer's concert programmes. Artistic director Víctor Garcia de Gomar has already presented the upcoming season and is optimistic about recovery: 'If there are no further surges [in virus cases], we should see a crescendo, with everything returning faster than we imagined.'
A lesser-known festival, made up of single concerts that usually run throughout the summer, is the Festival Jardins de Pedralbes. Despite having had to postpone or completely cancel most of this year's bookings, this year's curtailed version, Fes Pedralbes, is bringing in none other than Van Morrison to play for two nights (July 22 and 23) in the dreamy setting of the Pedralbes gardens.
It all leaves a question hanging in the air: is bigger truly better?
Due to travel restrictions, most of the programming features local artists. And guess what? They're all incredibly good. Barcelonans are wondering whether the festivals of the future will need such expensive imported headliners.
More generally, there's a feeling of getting the city back – of being presented with a unique opportunity to experience Barcelona for themselves. Locals jumped at the chance to get tickets from the minute they went on sale. Many of the Grec festival's shows sold out quickly, and almost all the summer series have sold out at least some of their shows, although the massive amount and wide variety of the programming mean there are still tickets to be had.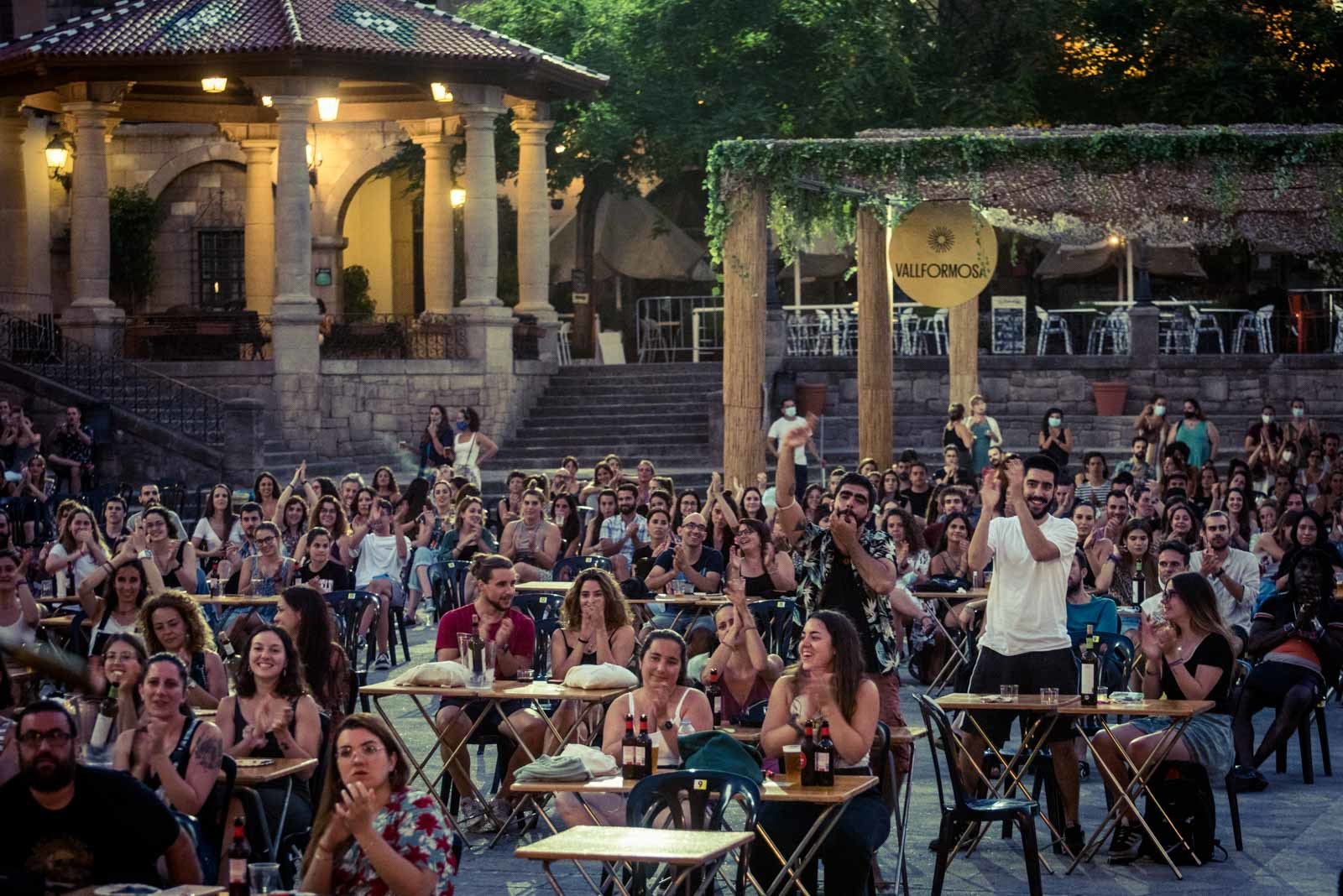 Make no mistake: things are far from where they should be. Venues with reduced capacity and safety measures in place are only a temporary solution to the woes facing the Catalan capital's cultural sector.
But locals have seized what could be a once-in-a-lifetime opportunity to rediscover their city's artistic side and enjoy Barcelona's amazing evening light. For many, this summer's defiant concerts feel like a turning point.
As lockdown lifts…
Paris has become one giant café terrace
Prague locals have held a feast to reclaim the city