After four months of lockdown, café culture is back in a big way in Paris. As of June 2, the French capital's bars and restaurants have been allowed to reopen their outdoor space. And thanks to the relaxation of city rules – set to last until at least September – many are now spilling out on to the surrounding pavements and streets.
All over town, parking spaces are now home to makeshift raw-wood shelters. Some bars have cobbled together ingenious structures out of old delivery pallets, like Chez Val in the 18th. Others have blown budgets on ambitious new terraces that could last for years, like Chez Michel in the 10th.
The motto of Paris is 'Fluctuat nec mergitur': 'She is rocked by the waves, but does not sink'. So, to the sound of clinking glasses, we headed out to meet some Parisians enjoying a night on the town last Friday, in a city changed but far from beaten.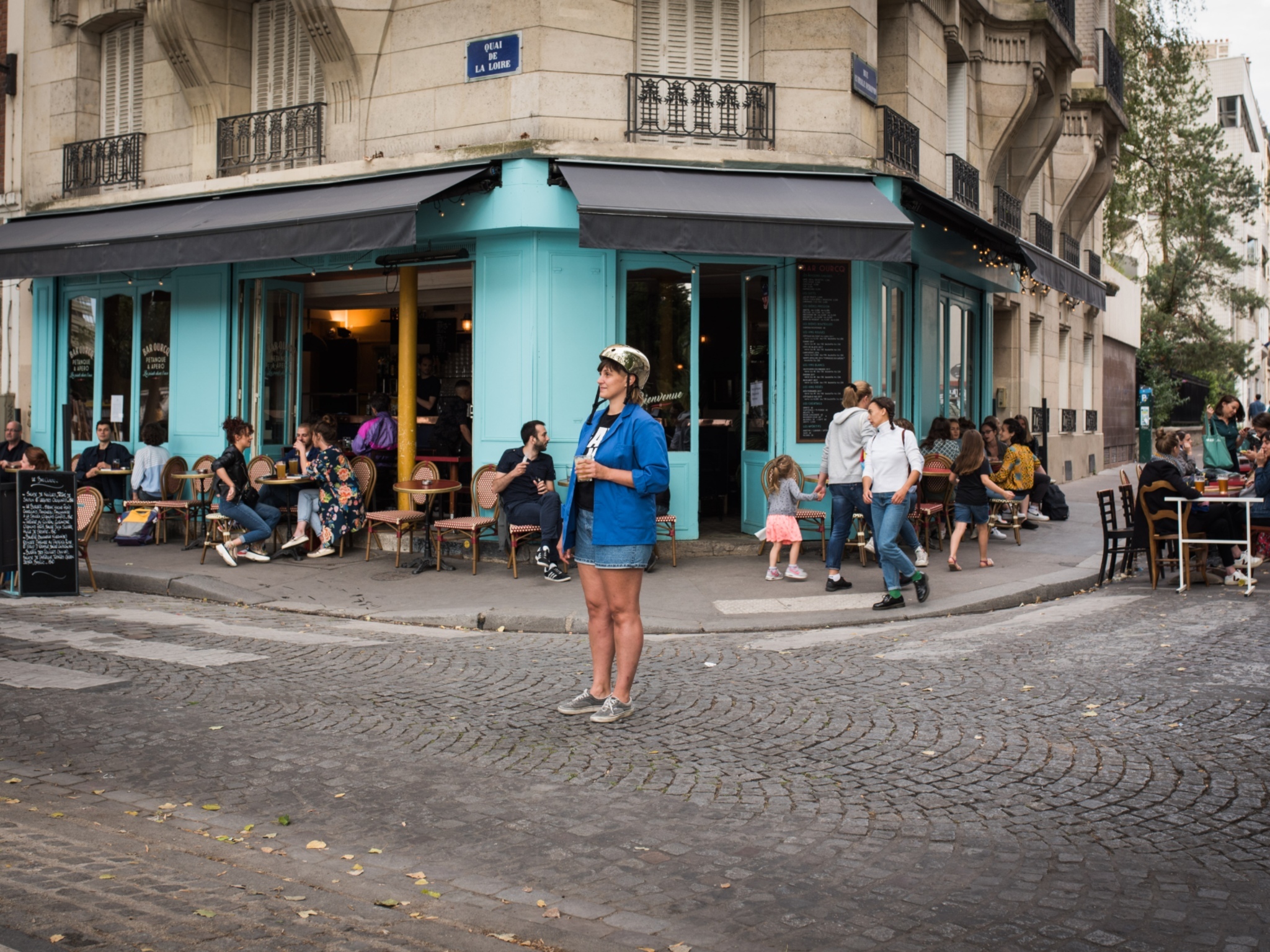 First stop: the 19th arrondissement's Quai de la Loire, thronging with drinkers like in any normal summer. 'I come here at least once a week,' says Marion, an illustrator, standing outside a socially-distanced Bar Ourcq. 'I gave up alcohol about a year ago, but their soft drink menu is amazing. The ginger juice is, like, €3, and I think it might be the city's best?'
Further along the water, we say hello to Paul, a waiter at Les Bancs Publics, overlooking the Canal de l'Ourcq. 'As of June 2 we've now got two terraces, with the road in the middle,' he says. 'As a waiter, when you're always doing a million things at once, looking left and right when you're crossing the road doesn't come so naturally. So customers are being asked to come in and order at the bar. It's working pretty well.'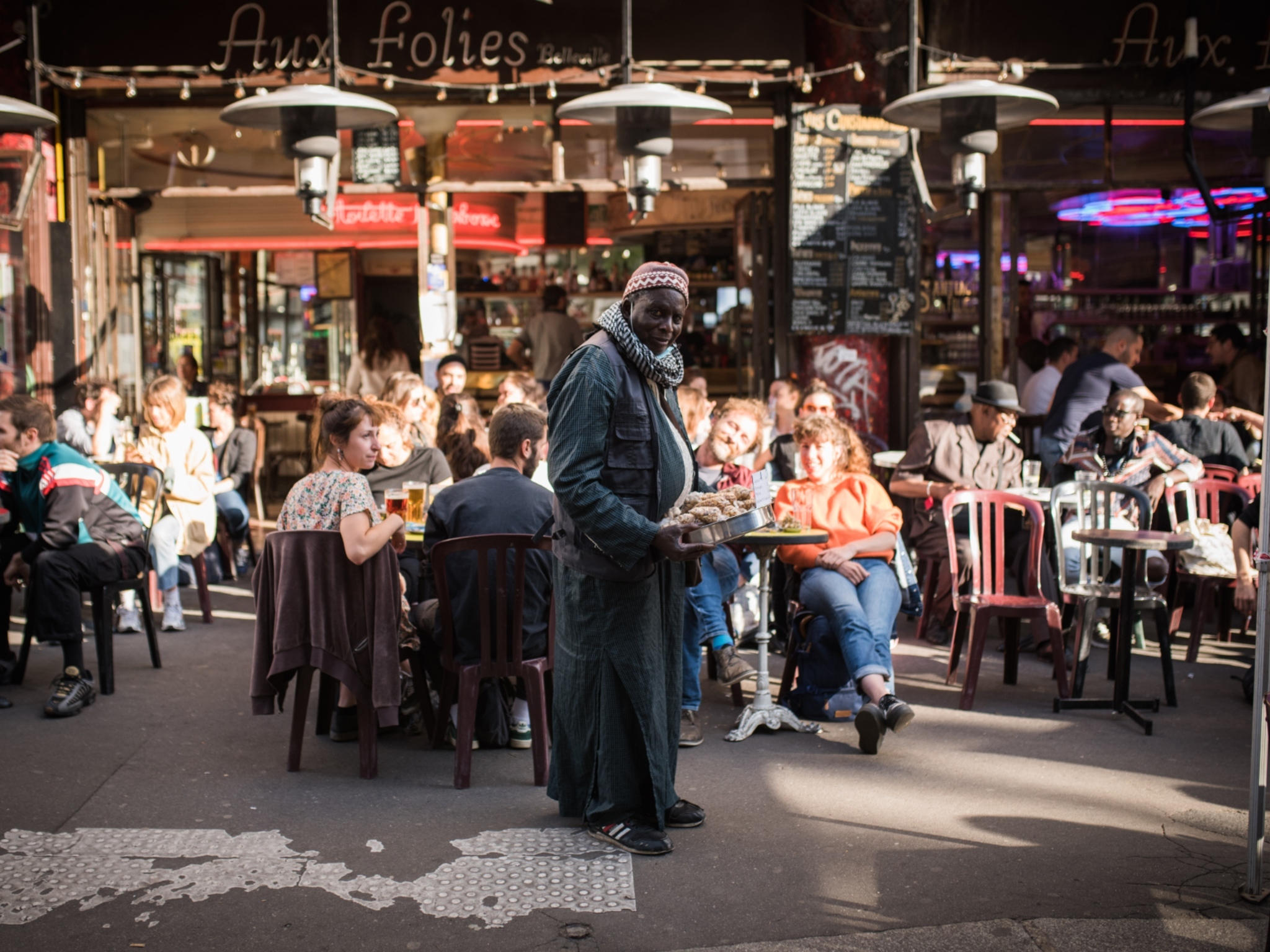 At Belleville institution Aux Folies, where a young Édith Piaf once sang, Momo is selling peanuts and sweetcorn to drinkers. 'I'm just doing the rounds of the terraces,' he says. 'A portion of grilled sweetcorn is €2, whole peanuts €1.' Gesturing to a point of group of thirty-somethings at one table, he says: 'I've known those guys since they were about knee-high.'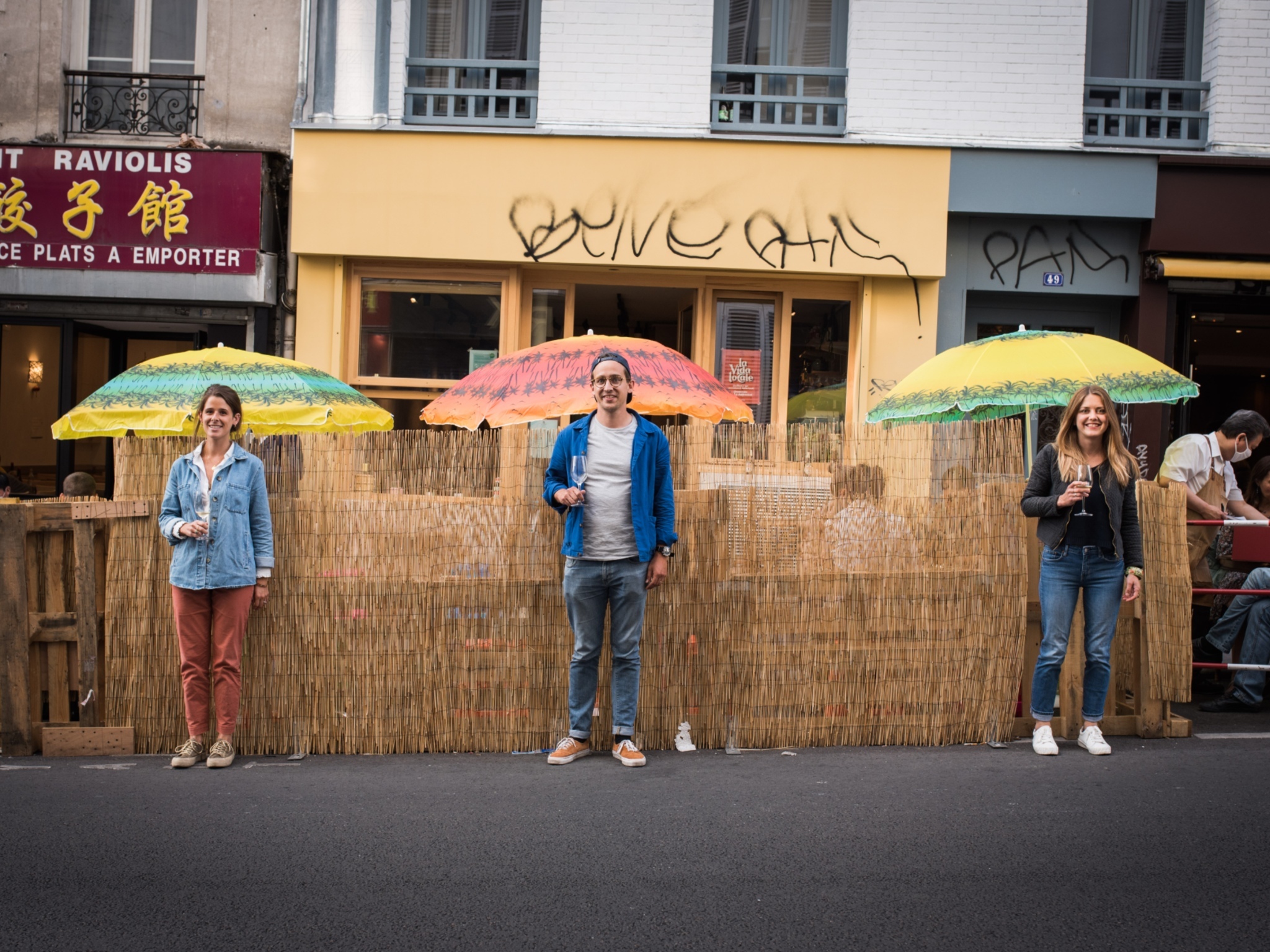 'I've come up for a long weekend,' says Charlotte, right, a restaurant owner from Nantes. On an evening out in Belleville, she's ended up at Lao Siam's sister bar Ama Siam with friends Charlotte and Alexis, both from Lille. 'I already feel like I'm on holiday again. The colourful stools, the parasols… and, above all, the incredible thrill of hearing loud conversation and laughter again.'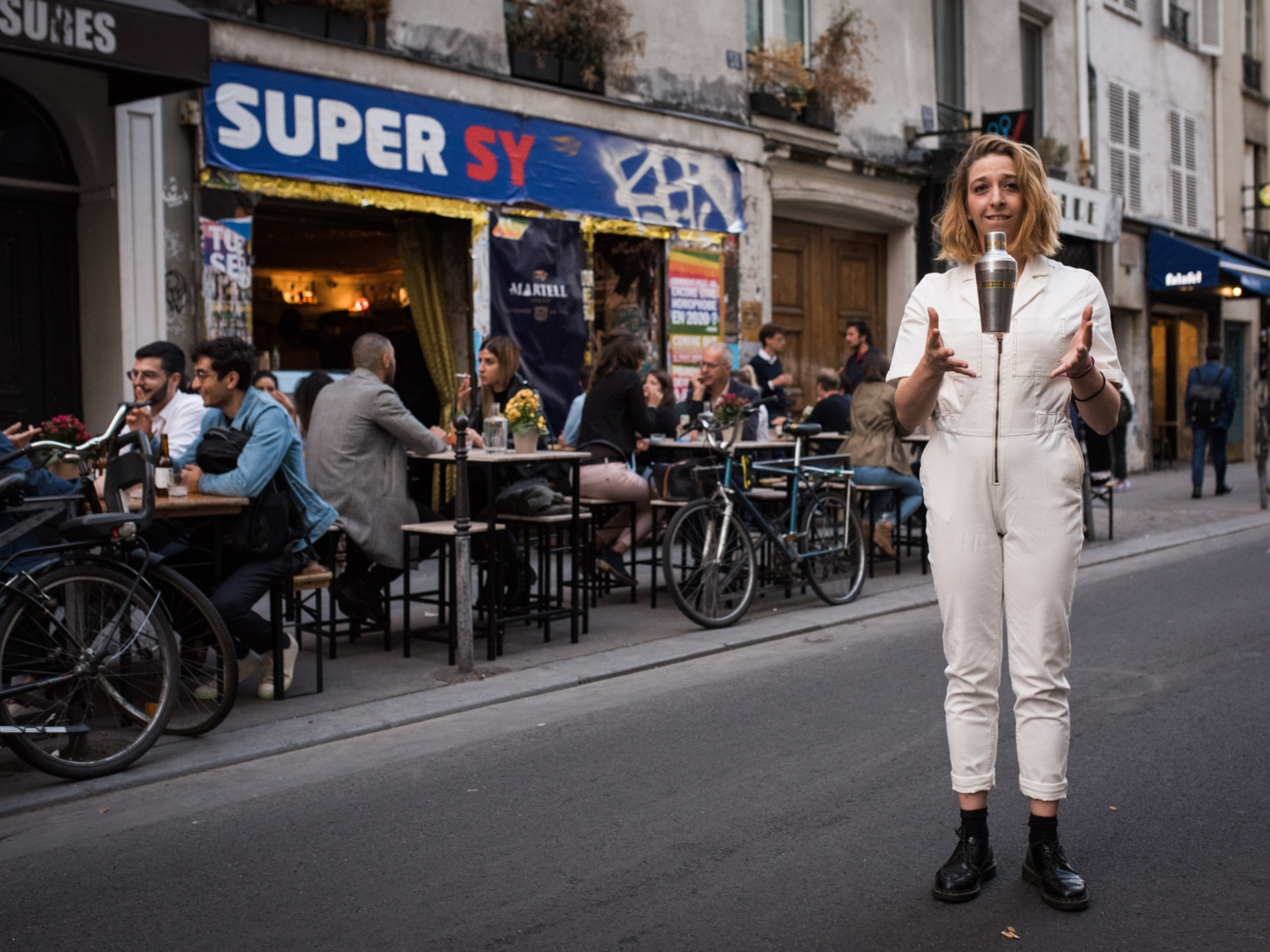 A lot appears to have changed at our top-rated Paris bar, the 10th's Le Syndicat. 'In the Before Times, we were pretty out-of-the way and hard to find,' says bartender Sara Moudoulaud. 'Now we've set up this massive terrace and changed our name to Super Sy for the summer. We're much more visible and getting a lot more passing custom. So many more people know about us now.'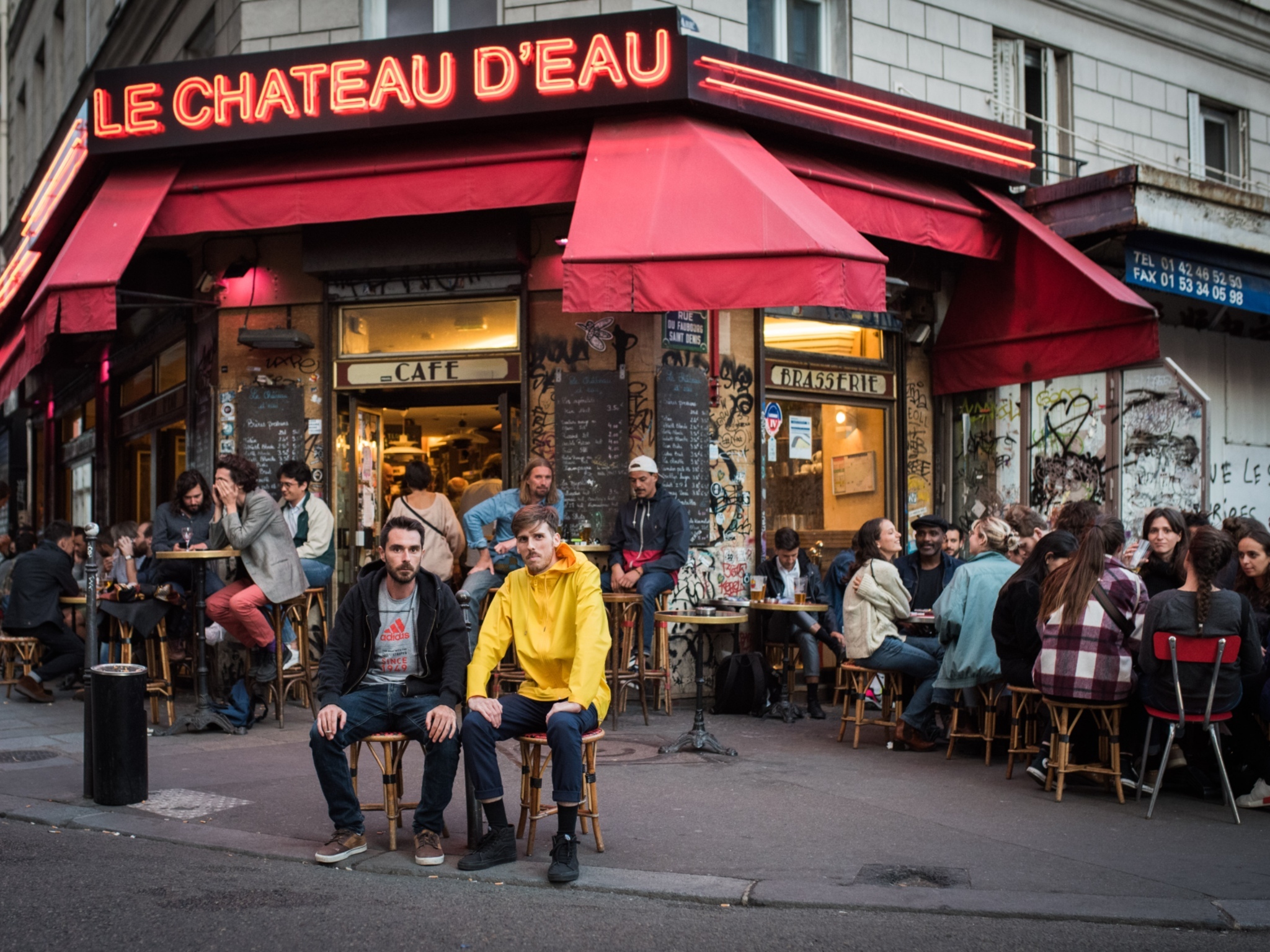 Just around the corner, lab technician Jérôme, left, is having his first drink at the legendary Château d'Eau. He's here with friend Alexis, who works in marketing (and moonlights in a dub band). 'The drinks here are ludicrously cheap,' says Jérôme. 'It's just good luck a friends of ours was rehearsing at Studio Bleu next door.'
It's getting dark when we pop along to natural wine bar Chambre Noire, nearby in the 11th. 'I've come here because this new terrace won't be here for long,' says Théo, a record label manager, perched by the temporary outdoor shelter with friend Roxane, a trainee naturopath. 'There's a cool pop-up restaurant run by a Japanese chef inside. I loved the tonkatsu.'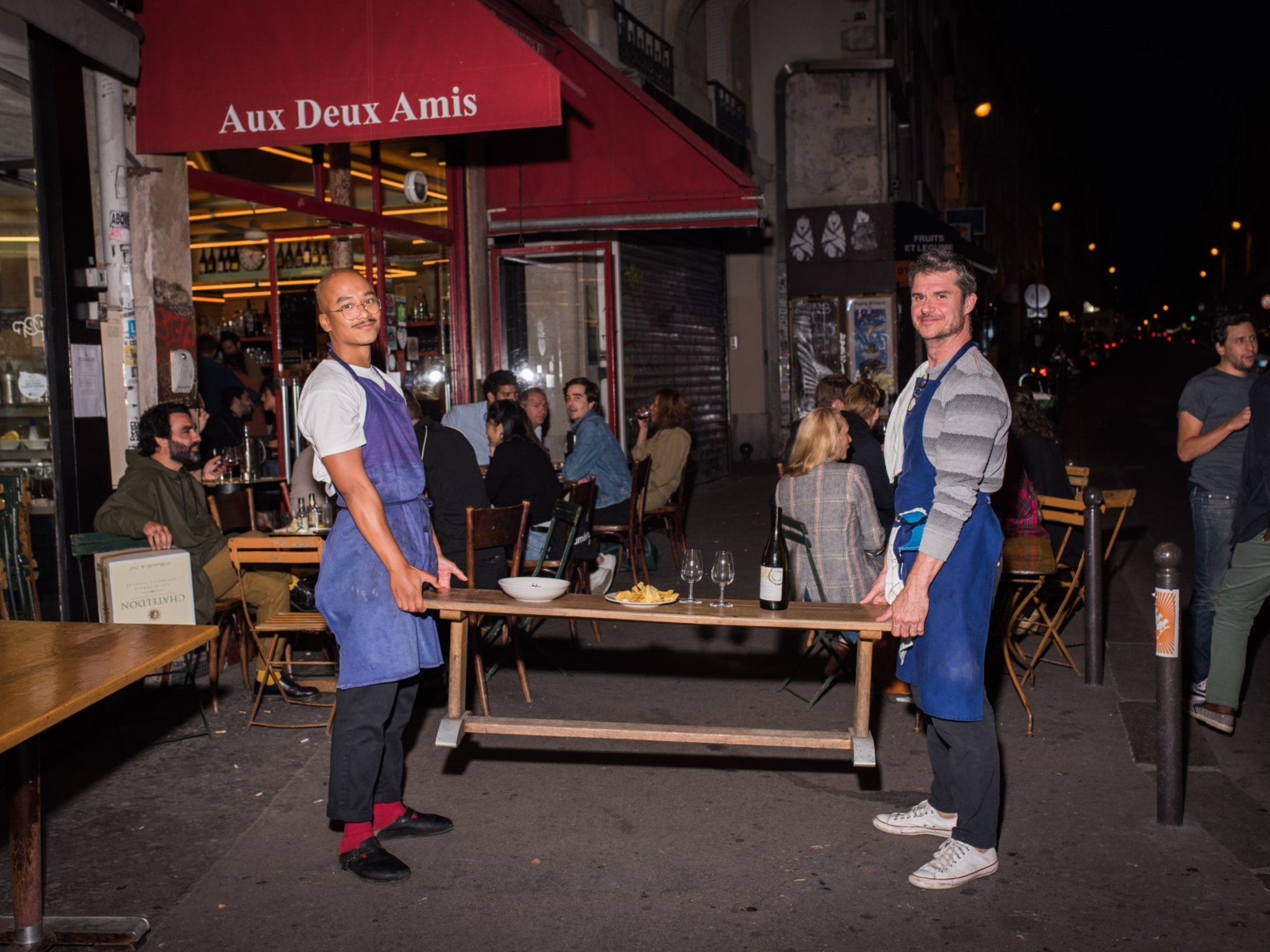 Come closing time, we head down a side street near the Place de la République, where bar Aux Deux Amis and deli-cum-café Super have set up a joint terrace. 'We've gone from eight covers to 60,' says Sok, a chef at ADA, as he lifts a table with David (who owns both venues). 'Normally, everyone's a little too jammed in at Aux Deux Amis. Now we've all got much more room to move around. This communal terrace has saved us.'
Words and images: Guillaume Blot (Hans Lucas). Translation: Huw Oliver.
Planning to travel to France? Here's what you need to know.