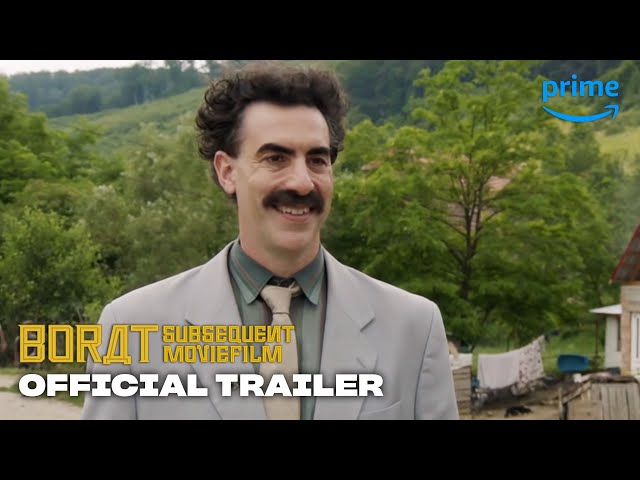 We already knew that Sacha Baron Cohen pulled a seemingly impossible feat by secretly filming an entire movie during a pandemic and now we have a first glance at the fruits of his labor. The trailer for Borat: Subsequent Moviefilm is out and it has made us as uncomfortable as ever.
Cohen reprises his role as Kazakhstan's greatest-worst TV personality, this time traveling to the United States with his daughter to "gift her to someone close to the throne." The trailer gives us visual proof of some pranks that Cohen-as-Borat led through the summer, which landed him on news channels all over the world. Back in June, he attended an event for the Washington Three Percenters—a gun advocacy group—and convinced the crowd to sing a racist song about injecting children with the "Wuhan flu." In July, the actor ambushed an interview with Rudy Giuliani in New York City wearing a mesh top and a pink bikini.
According to Deadline, Cohen even had to "wear a bulletproof vest on two different shooting days." To be quite honest, after seeing the shocking trailer, that bit of news doesn't surprise us at all.
The sequel will drop on Amazon Prime on October 23 and, if the success of the original film is of any indication (it grossed $262 million worldwide against a budget of less than $20 million), Cohen is about to make a splash once again.