The White Lotus, aka everyone's favourite television series, gives us a glimpse into the world of the uber-rich who can holiday in the most breathtaking corners of the globe. The show has been a source of inspiration for countless travellers, with the locations seen in the series receiving an overwhelming influx of tourists.
The first season was shot at Four Seasons Resort Maui in Hawaii. While following the volatile personal journeys of the characters and anticipating the show's dramatic ending, viewers were taken aback by the glamourous resort and the nature surrounding it.
The second season saw the beloved show travel to another Four Seasons hotel, the San Domenico Palace in Taormina, Sicily. The resort perched atop a rocky height in a fourteenth-century convent saw two of the characters from the first season make a comeback; Tanya McQuoid-Hunt and Greg Hunt.
Since then, White Lotus aficionados have been counting down the days until the season three location was disclosed. Now, Variety has exclusively revealed that the show is heading to Thailand.
Given the production team's track record thus far, many are expecting them to pick one of the Four Seasons properties in the country. The founder of the private members luxury travel app Little Emperors, Rebecca Masri, explains that the Koh Samui resort has a number of similarities to the first season's locale. However, the Bangkok at Chao Praya River hotel recently opened its doors to guests in 2020. So, Masri says, its novelty could be attractive to the show creators.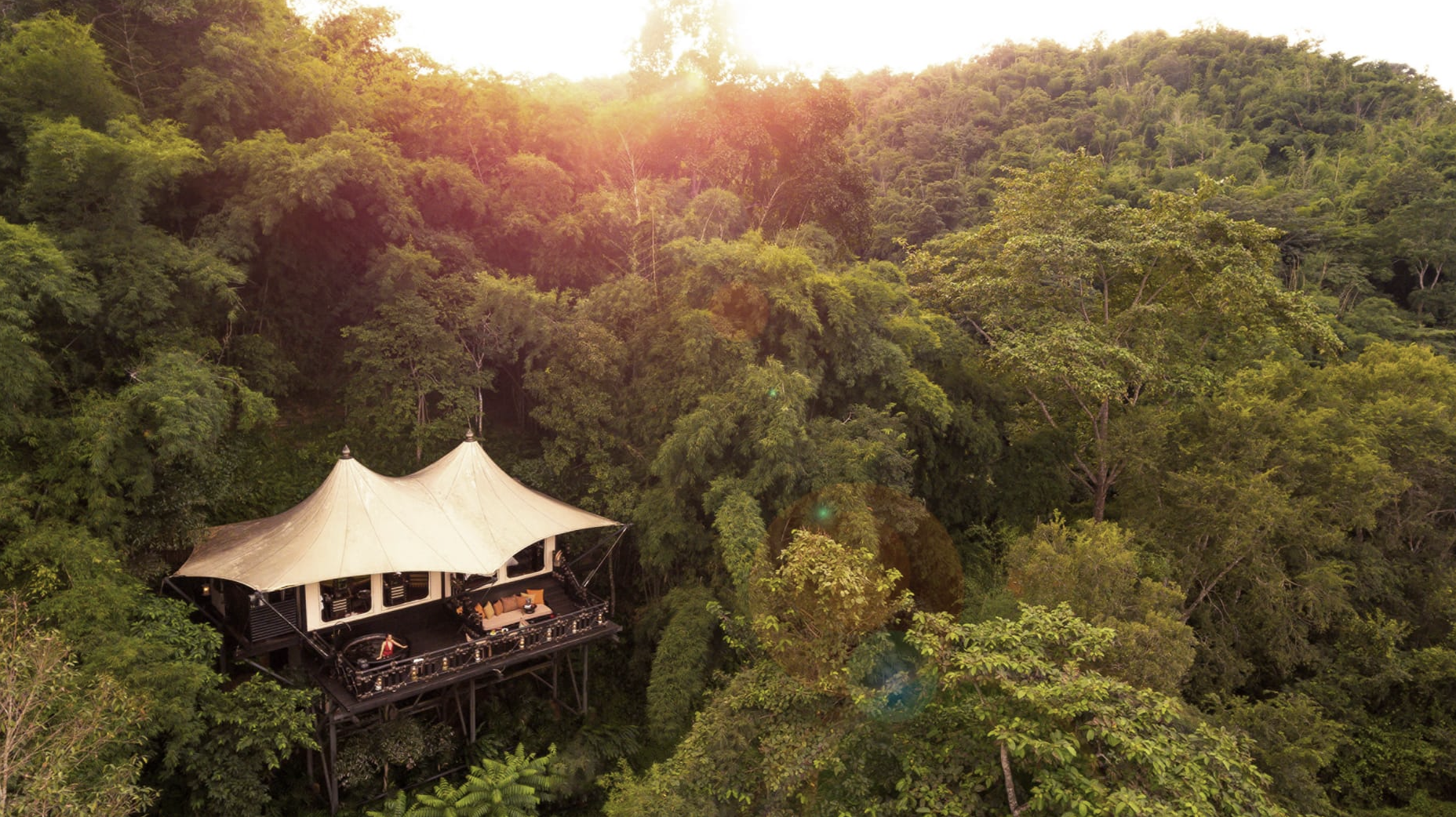 The Four Seasons Tented Camp Golden Triangle, pictured above, offers a more sustainable trip at a remote destination. So, the location would be perfect if the writers wanted to have their unbelievably out-of-touch characters try to get to grips with the real-life sustainable travel trend.
If you want to learn more about the third season of The White Lotus, here is everything that's been revealed about it thus far.