A Kentish coastal town from which you can sometimes see France on a clear day, Folkestone is the quiet, unassuming setting for one of the UK's edgiest art festivals.
For several years now, the former seaport has been cultivating a reputation as a cultural hotspot, with a new Creative Quarter, several talked-about foodie haunts and a triennial art festival featuring new work by big-name contemporary artists.
Opening this week and running until November 2, the fifth edition of the Creative Folkestone Triennial presents 27 site-specific artworks dotted around the town. Specially commissioned for the festival, they include pieces by artists such as Richard Deacon, Rana Begum, Bob and Roberta Smith, Atta Kwami and Mariko Hori. They build on the preexisting collection of 74 pieces by the likes of Tracey Emin, Yoko Ono and Lubaina Himid.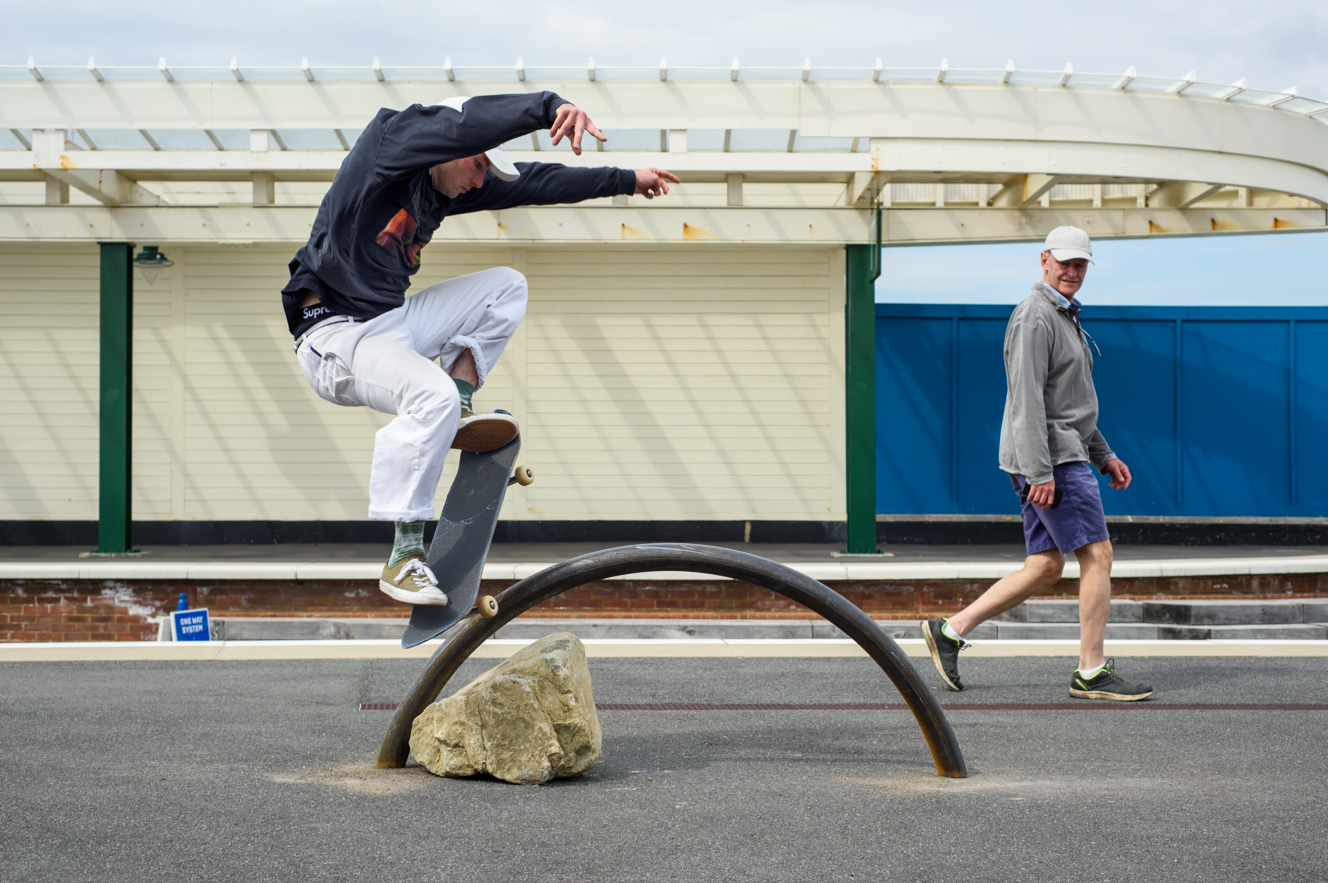 Highlights of the 2021 commissions include a series of 'skateable sculptures', designed with local skateboarders by Turner Prize-winning collective Assemble; a collection of billboards and posters by Gilbert and George; and 'Climate Emergency Services' by British artist Mike Stubbs, which is essentially a minivan decorated with yellow flames and images of forest fires that'll really put a downer on your attempts to enjoy the current heatwave.
Still, if you fancy witnessing some powerful commentary on climate change before lounging uneasily on the nearby beach, the festival is only an hour away from London St Pancras by train. Plus, there are some lovely new multi-coloured beach huts that are just begging to be 'grammed. Winner.
Looking for more arty coastal spots to check out this summer? There are loads on this list of lovely seaside towns near London.
And did you see Margate's super-weird painted caves just reopened to visitors?