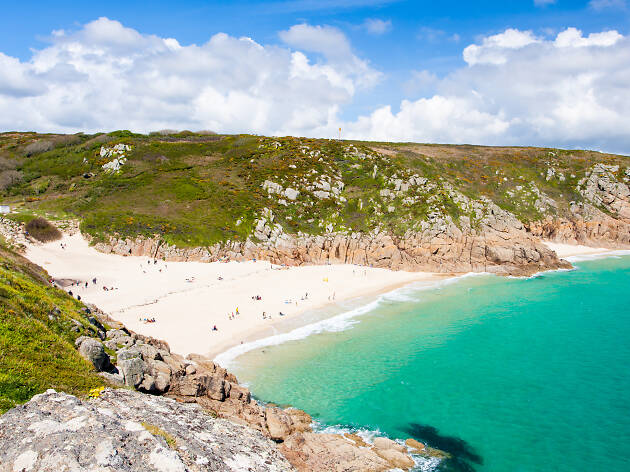 The best beaches in the UK
From surfing hotspots to peaceful coves, this country is home to hundreds of sandy spots. Here's our pick of brilliant UK beaches
It was touch and go for a while back there during the seemingly endless rain showers of May, but it seems like Summer 2021 has finally decided to show its face. And despite the limited options for international travel, we're predicting a corker.
The Euros are on. The facemasks are coming off (at some point!) The klerb will (hopefully) be back, there might actually be some music festivals, and with more of us vaxxed and ready to relax, the great British beach holiday is making a triumphant return.
Nowhere in the UK is more than 70 miles from the sea – and despite the clichés of windy, stony British seaside holidays, the UK boasts some of the world's most beautiful beaches. To save you scouring every coastline for your perfect beach, we've rounded up the very best – the warmest, cleanest and prettiest beaches in the land – right here.
From family-friendly crowd-pleasers in Devon to the surfing hotspots of Cornwall and secluded coves in Scotland, consider this your beachy bucket (and spade) list for the summer ahead. Because Morecambe is definitely the new Marbella.
Please note that some facilities and businesses in the towns and villages we mention may be closed when you visit, and lifeguards may not be in place. Always be mindful of the people who live locally, check whether car parks are open before you set off and adhere to social-distancing and mask-wearing guidelines.
RECOMMENDED: 9 beautiful places in the UK that feel like they're abroad
What are all the rules around day trips now?
As the UK lockdown lifts gradually over the coming months, here's what you need to know.