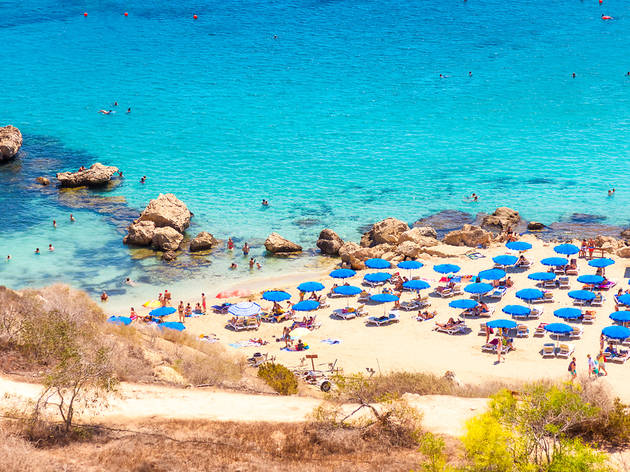 Cyprus has officially reopened – and is now welcoming UK travellers
The Mediterranean island reopened its borders to certain nationalities in June, with British visitors now welcome too
Posted: Monday August 3 2020, 11:26am
After months of lockdown, Cyprus has reopened its borders – but only travellers from certain countries are currently being let in. There's also a twist to lure back visitors: if you test positive for Covid-19 after visiting, the Cypriot government has said it will reimburse your travel costs.
As of July 6, flights from a number of countries are allowed to land in Cyprus, according to official interior ministry advice. This includes most EU member states, Schengen-travel-area members and a select list of third countries including Australia and Japan. Travellers from some countries, known as 'Category B' nations, must submit a negative test result from within the past 72 hours on arrival.
And what about the UK? Well, as of Saturday (August 1), the country finally began allowing in British travellers again. Cyprus is currently one of the 70 destinations on the UK's 'air bridge' list, which means Brits won't have to quarantine on their return.
The UK appears Cyprus's Category B list – meaning British visitors will either have to provide a negative test before arrival, or take a test on arrival and self-isolate until the results come in. Some tour operators have said they will not arrange trips from the UK to Cyprus until this requirement is removed.
Finally, if your homeland is on the list of currently-approved countries, the Cypriot government has come up with a pretty unusual guarantee to encourage you to hit that booking button. It's pledging to pay the holiday expenses of any travellers who test positive for coronavirus after visiting.
Accommodation, medicine and food for the entire affected group would all be included, with travellers only needing to pay for their journey back home. A dedicated hospital and hotel would also be available for stricken tourists.
So if you are on one of the countries allowed to swim in that clear blue sea before 2020 is done, at least you won't have to worry about whether your travel insurance will cover you if your trip gets ruined by Auntie Rona.
Remember, many countries are still warning against all non-essential travel and some are quarantining all overseas arrivals, including their own returning citizens. Check all the relevant restrictions before you think about travelling.
Where can you travel right now? Here's what you need to know.

How safe is flying right now? We asked an expert.
Share the story