Fifteen years after the release of fairy tale musical Enchanted, Disney is finally releasing a sequel.
The original movie charmed audiences with its irreverent humour, magical music from Disney legend Alan Menken, and a fun blend of live-action and animation. It felt like more films could benefit from the sudden introduction of an animated birdlife.
The film's cast included a lesser-known Amy Adams as the naive princess-to-be, and James Marsden marking a big departure from his stern and cynical Cyclops in the X-Men franchise with the cartoony Prince Edward.
While we wait to see if the 15 year wait has been worthwhile, here's all you need to know about the upcoming sequel.
When is Disenchanted released?
Disenchanted arrives on Disney+ on November 18. You can refresh your knowledge on the first movie by watching it now on the streaming platform, or check out our recap below.
Is there a trailer for Disenchanted?
Verily! Venture back into fairytale New York by watching it below.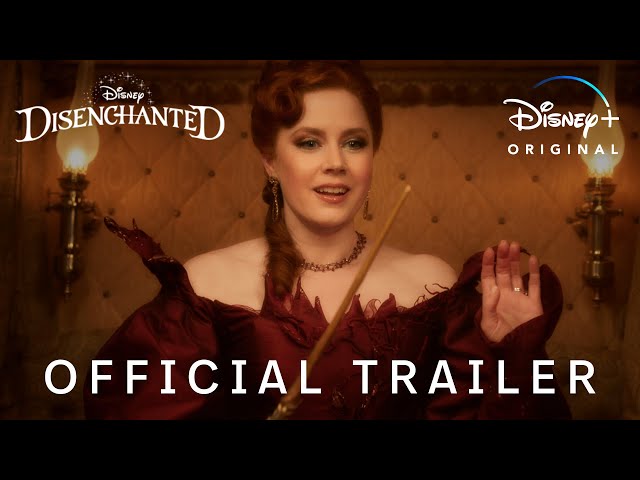 What happened in Enchanted?
It's a tale as old as time – with a twist. Enchanted begins like any number of classic Disney animations, with a narrator introducing us to an idyllic fairytale kingdom where princess-to-be Giselle (Adams) longs to meet her Prince Charming.
When she's rescued by eligible bachelor Prince Edward (Marsden), the pair plan to marry the next day but their happy-ever-after is scuppered by evil Queen Narissa (Susan Sarandon). She banishes Giselle to New York where she's transformed into a live-action version of herself.
Initially dismissed by locals as yet another eccentric New Yorker, Giselle eventually finds a friend in cynical divorce attorney Robert (Patrick Dempsey) and an unexpected romance blooms.
But carnage soon follows, when both Prince Edward and the sinister queen follow Giselle into New York City.
Who is in the cast of Disenchanted and what will happen?
The long-awaited sequel sees a mix of returning faces and newcomers.
Adams is back as Princess Giselle, the internally optimistic and romantic who faces the grim reality of modern-day New York. She finds a new family in Patrick Dempsey's Robert, with newcomer Gabriella Baldacchino portraying his now-teenage daughter Morgan.
Marsden returns as Prince Edward and Broadway legend Idina Menzel returns as Nancy Tremaine, who was previously in a relationship with Robert but switched partners with Giselle and moved to the fairytale kingdom of Andalasia.
Bridesmaids' Maya Rudolph stars as Malvina Monroe, the queen bee of the community Giselle's family moves to. She becomes a sinister, fairytale version of herself when Giselle makes a wish for her previous magical life to come to reality.
Who is the director of Disenchanted?
Disenchanted sees Adam Shankman take on directing duties, with his previous credits including Adam Sandler family flick Bedtime Stories, and musical adaptations of Hairspray and Rock of Ages.
The first movie was directed by Disney veteran Kevin Lima, who also worked on A Goofy Movie, Tarzan, and 102 Dalmatians.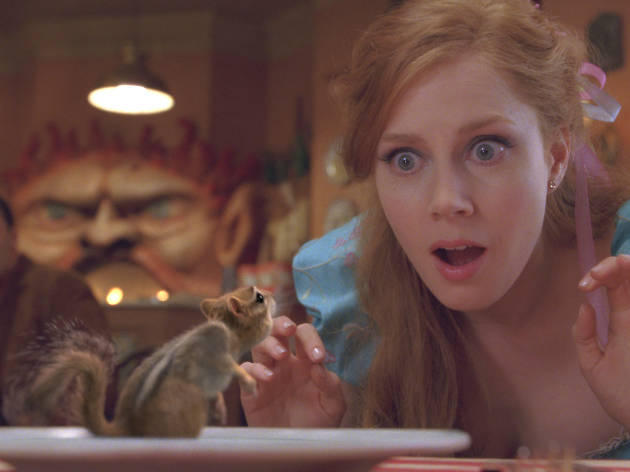 Where was Disenchanted filmed?
Filming for Disenchanted took place in Ireland with construction work on a medieval set beginning in May 2021. Locations included Enniskerry, Wicklow and Dublin, with the sets attracting local movie fans.
The movie needed reshoots in 2022 following a tepid response at test screenings, so more filming took place in Buckinghamshire and back in the US in New York City.


A handy guide to every Disney live-action remake on the way.