It's that time again. One James Bond has handed in his Walter PPK, licence to kill and loyalty card at the MI6 staff café, and the process of replacing him is underway
It's out with Daniel Craig and in with… well, who? That's the question that will be preoccupying EON producers Barbara Broccoli and Michael G Wilson over the coming months.
When will the next James Bond be announced?
With Bond 26 not expected on our cinema screens until 2025 at the earliest, the film remains firmly in the pre-pre-production phase. 'We're working out where to go with him, we're talking that through,' said Barbara Broccoli in June 2022. 'There isn't a script and we can't come up with one until we decide how we're going to approach the next film because, really, it's a reinvention of Bond. We're reinventing who he is and that takes time. I'd say that filming is at least two years away.'

Co-producer Michael G Wilson has also stressed that Bond 26 will be a hard reset for the franchise and for Bond himself. Don't expect any youngsters in the running was the gist of his comments in 2022.

'We've tried looking at younger people in the past,' he told Deadline. 'But trying to visualise it doesn't work. Remember, Bond's already a veteran. He's had some experience. He's a person who has been through the wars, so to speak. He's probably been in the SAS or something. He isn't some kid out of high school that you can bring in and start off. That's why it works for a thirtysomething.'
At some point in the not-too-distance future, white smoke will come billowing out of EON's metaphorical chimney and the identity of the new 007 will be revealed. Until that time comes, there's a tonne of fun to be had in speculating who will commit near-on a decade to playing MI6's finest.
So, who might be 007 after Daniel Craig?

1. Aaron Taylor-Johnson
Age: 32
Odds: 2/1
Emerging from nowhere (and Nowhere Boy) to lead the field is Taylor-Johnson, who is said to have had a 'hugely impressive' recent meeting with Barbara Broccoli. If you believe the bookmakers, he's now the hot favourite to play Bond. His current odds – 2/1 – are low enough to make Le Chiffre's eyes water.
The British actor, who recently starred opposite Brad Pitt as a gun-toting hitman in action-thriller Bullet Train, has broody charisma and a balletic physicality – as well as serious action chops, showcased in films from Nocturnal Animals to Anna Karenina. He's also got an in with REM in case anyone fancies opening Bond 26 with some moody Americana.
'Aaron Taylor-Johnson is the latest star to see his name at the head of the betting after a flurry of interest from punters over the last two days,' notes Alex Apati of UK bookmakers Ladbrokes.
2. Henry Cavill
Age: 39
Odds: 5/2
Hot on his heels is the ex-Man of Steel, Henry Cavill. The Londoner's recent conscious uncoupling from Superman and the DC universe – and to lesser extent, his departure from Netflix's smash hit series The Witcher – suddenly leaves space on his schedule for the kind of heavy-lifting (and publicity duties) demanded by playing Ian Fleming's legendary spy.
Sure enough, bookies have Cavill at 5/2 second favourite to put those reloadable arms into service for King and Country.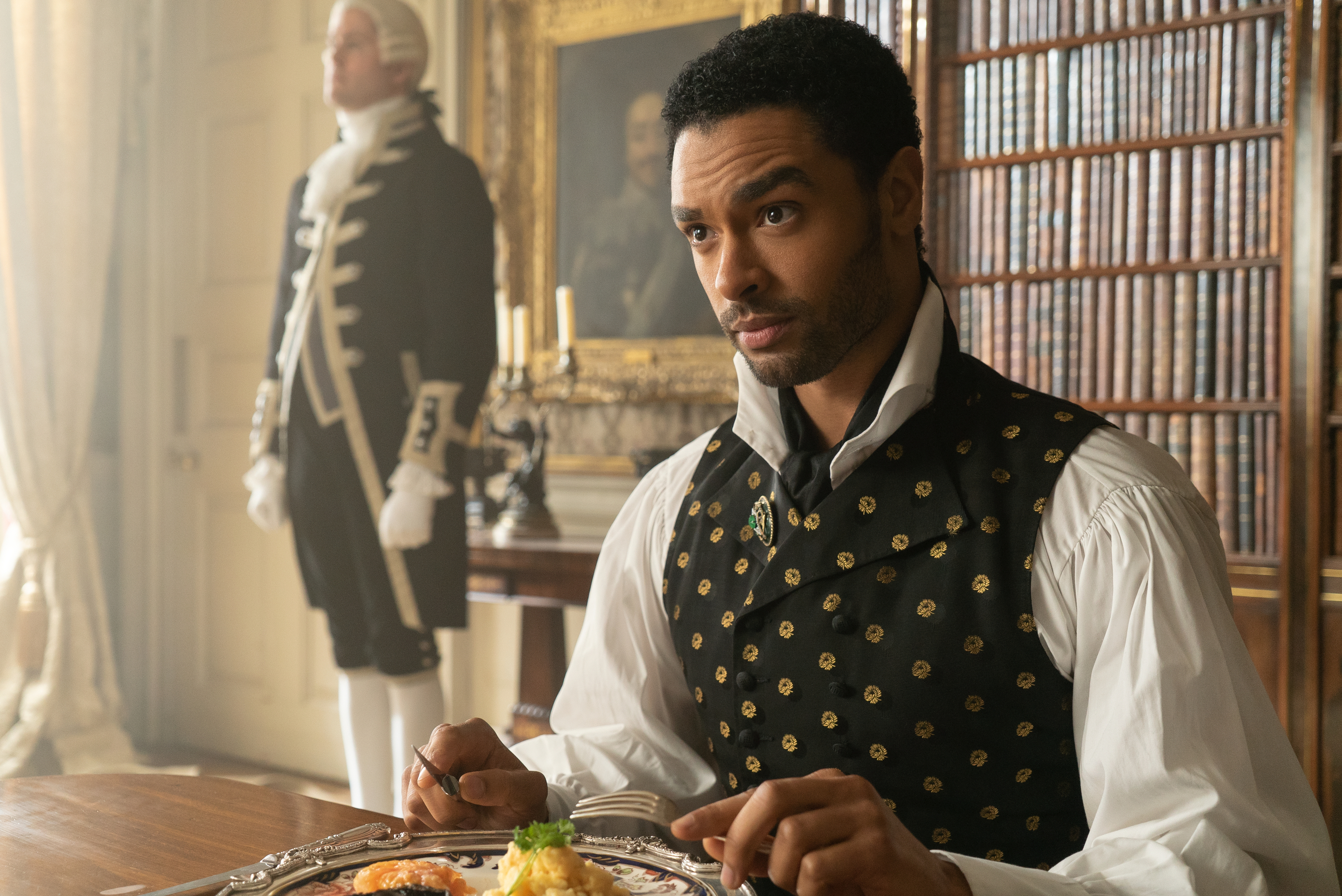 3. Regé-Jean Page
Age: 34
Odds: 11/2
If EON wanted to immediately convert an army of Bridgerton fans to the charms of the James Bond franchise, it would immediately cast one-time Ton heartthrob Regé-Jean Page.

And aside from the seismic impact of casting an actor of colour as James Bond, Page is a fast-rising performer whose magnetism will be on show on the big screen this summer in Dungeons & Dragons: Honor Among Thieves alongside Star Trek's Chris Pine. Will that represent James Bond and James Kirk sharing a screen? Bookies have him at 11/2 for the Bond role.
4. James Norton
Age: 37
Current odds: 7/1
If he gets the role, the magnificently-haired Londoner would represent the most luxuriantly-maned Bond since Brosnan. And the rumour mill has had him firmly in the running since McMafia and War and Peace first introduced the UK's living rooms to him. Most of his best work so far has been on the stage or small screen – he's currently playing a proper wrong'un in the BBC's crime series Happy Valley – although he put in an eye-catching performance in 2020's Stalin-era journalism drama Mr Jones.
5. Tom Hardy
Age: 45
Current odds: 7/1
The Venom and Peaky Blinders star has been linked with the role since long before it was actually available. But at 45, he doesn't seem to fit the profile Michael G Wilson has set out of a 'thirtysomething' actor. Then again, a conversation around the new Bond can hardly not involve Hardy's name. He helped turbo-charge Mad Max: Fury Road, despite having about seven words to say, and his suave spy in Inception was a stellar 007 audition. If EON is looking for a beefy badass with soulful vibes and serious acting craft, Hardy could be the guy. He might insist on wearing a mask, though.
6. Chiwetel Ejiofor
Age: 45
Odds: 9/1
Back in 2014, there were strong rumours that 12 Years a Slave actor Chiwetel Ejiofor would be playing a Bond villain in Spectre. That never came to pass, theoretically leaving the Londoner in the shake-up to play 007. Naomie Harris is in favour – and no Bond ever got anywhere without Moneypenny on board – but his age would seem to count against him.
7. Dan Stevens
Age: 40
Odds: 14/1
Suave, charming and a big cricket lover, Dan Stevens seems like the kind of James Bond that Ian Fleming might have cast. Scratch a bit deeper, though, and there's a darker edge to the one-time Downton Abbey actor. Check out 2014's terrific neon-tinged action-thriller The Guest if you have any doubts he could do all the nastier stuff Bond gets up to between saving his country and annoying M.
8. Idris Elba
Age: 50
Odds: 16/1
It's not going to be Idris. We should all probably stop asking him about it now.
9. Aidan Turner
Age: 39
Odds: 20/1

One-time Poldark saucepot Aidan Turner would be the second Irishman to play 007 if he landed the gig. And like Pierce Brosnan, he packs a tonne of charm under a self-contained exterior. Will his relative lack of big-screen experience rule him out?

No Time to Die explained: All your James Bond plot questions answered.